No chains, just the touch of your hand
Thanks to the Up-down system you can stop the descent or ascent of the roller shutter at any point you wish; a touch of the hand is enough and the system stops in place. With another touch you can wrap it up to the stop of the previously set spring.
Nothing could be easier for a Wow effect result.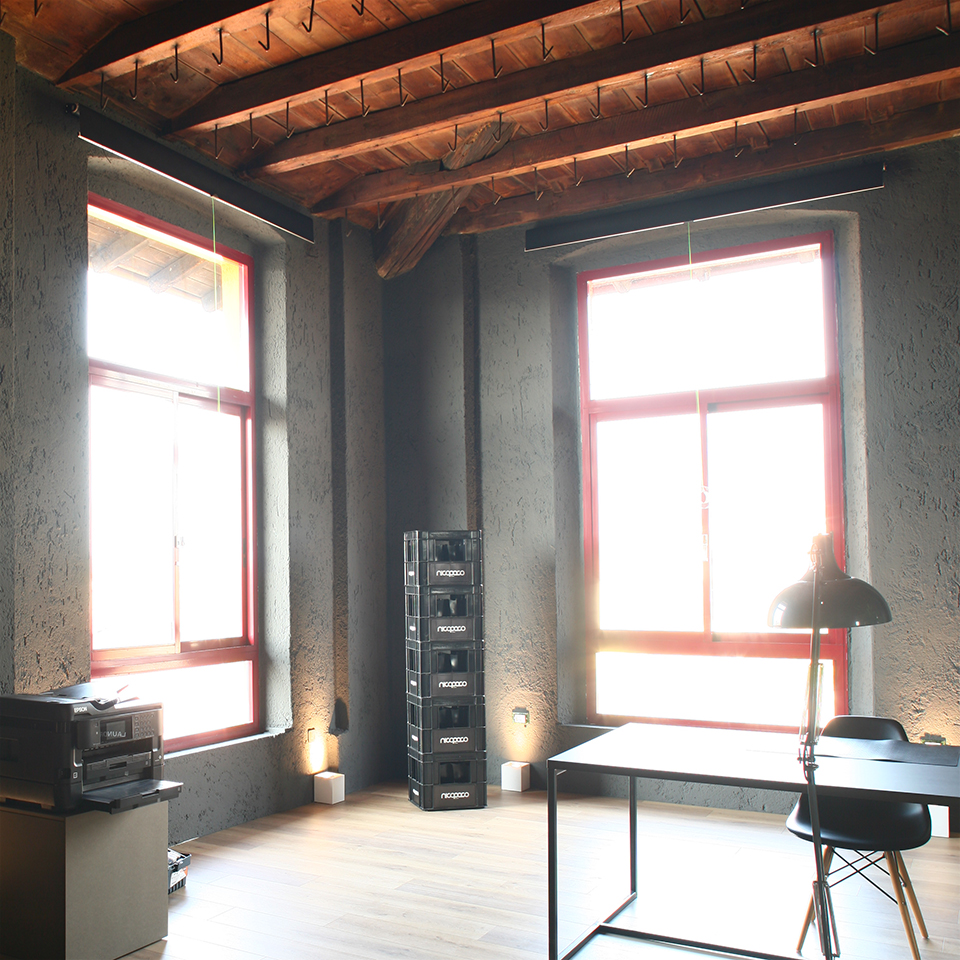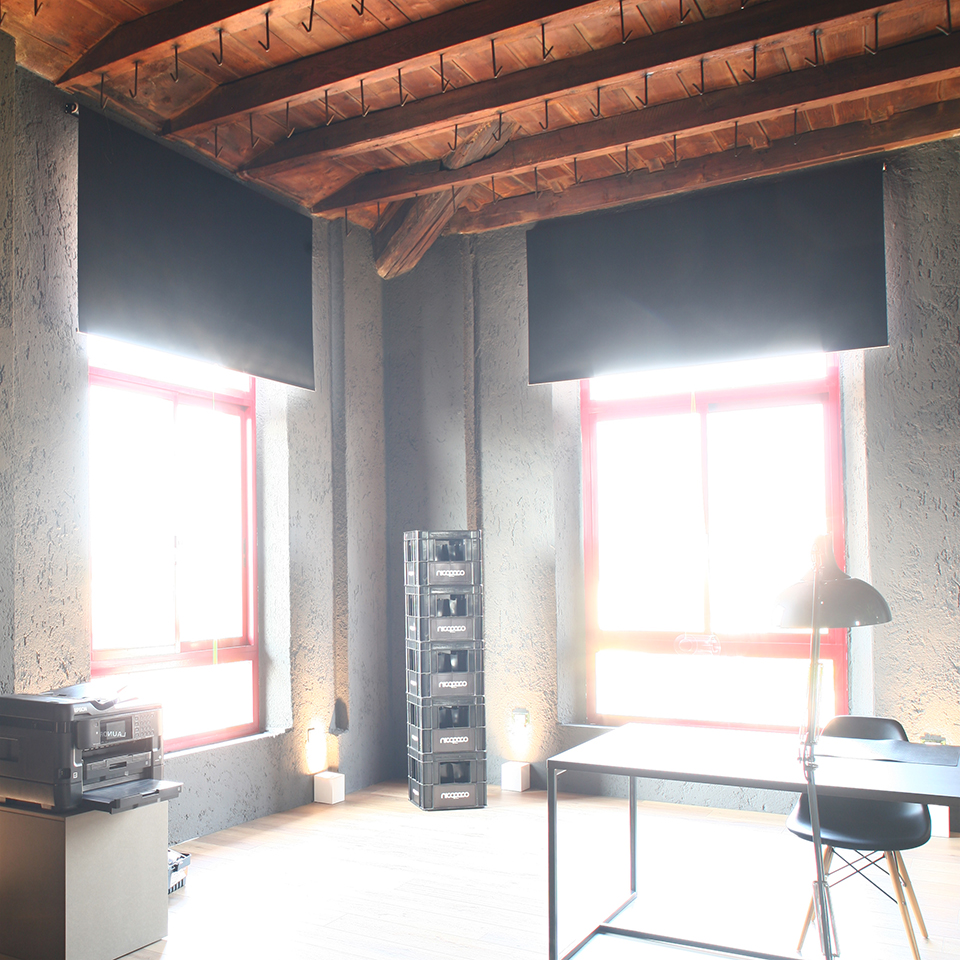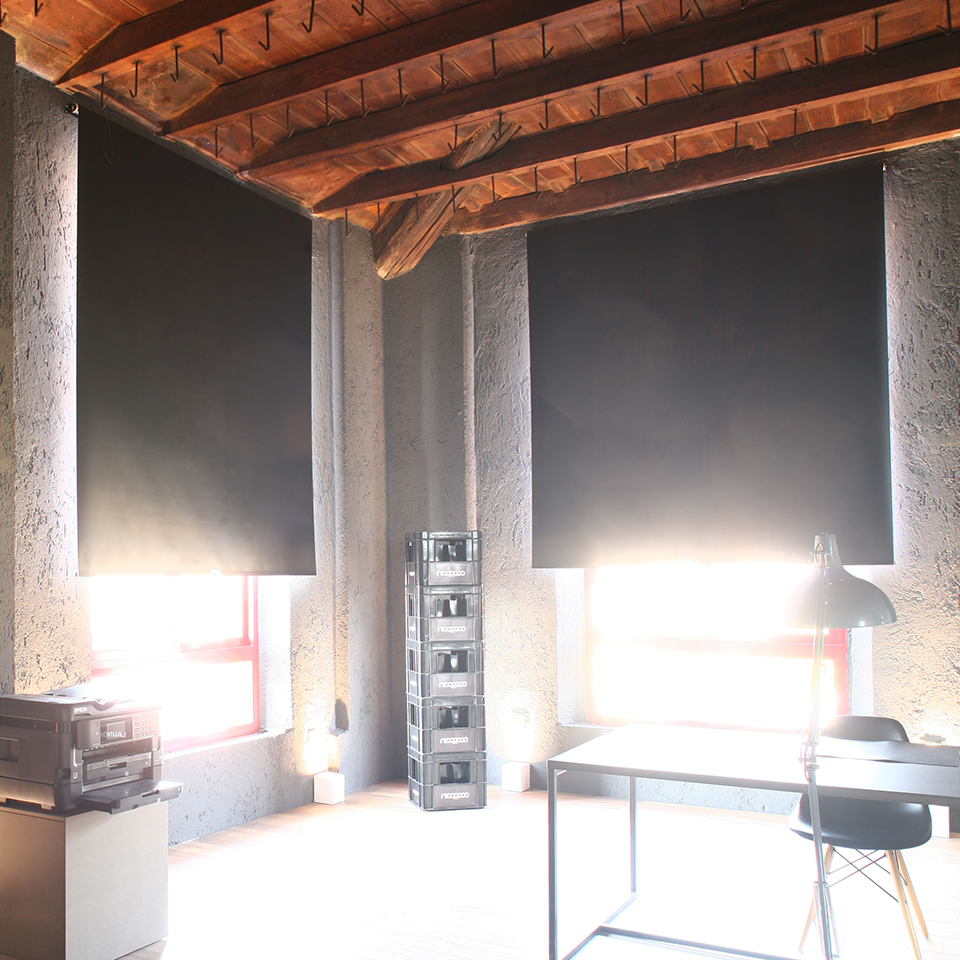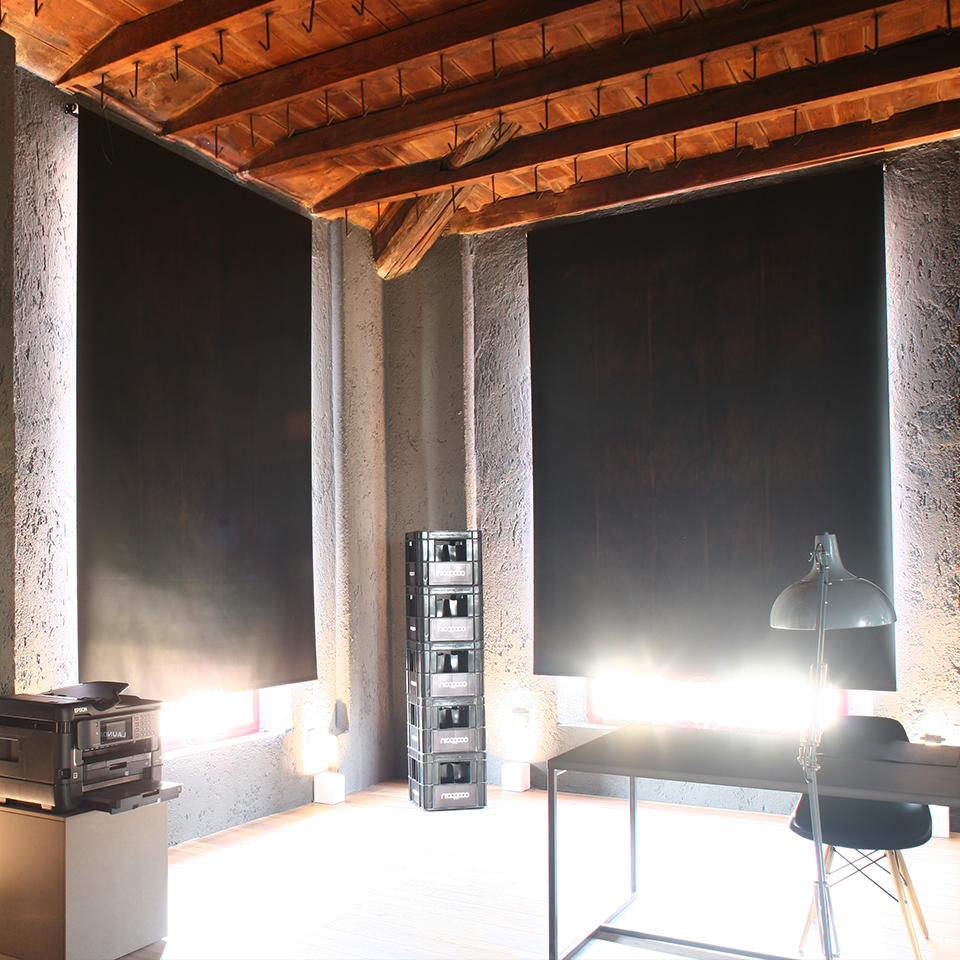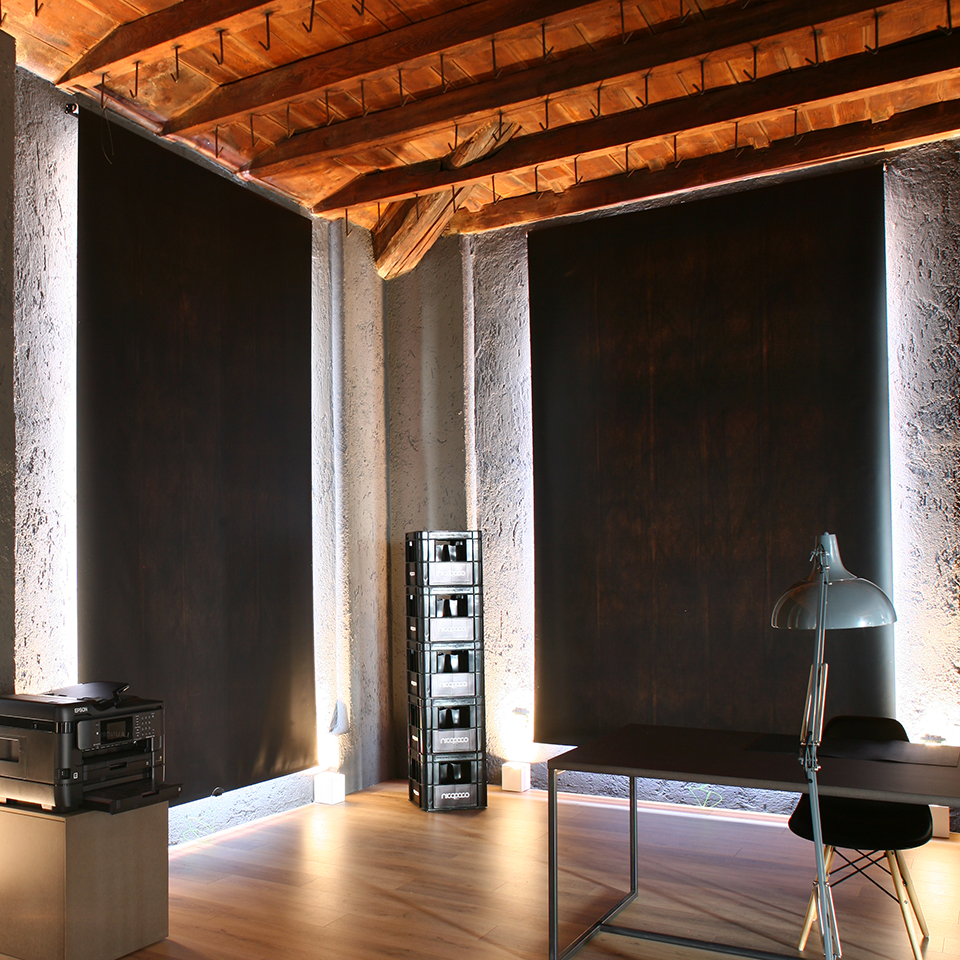 Complex technique to create easy to use objects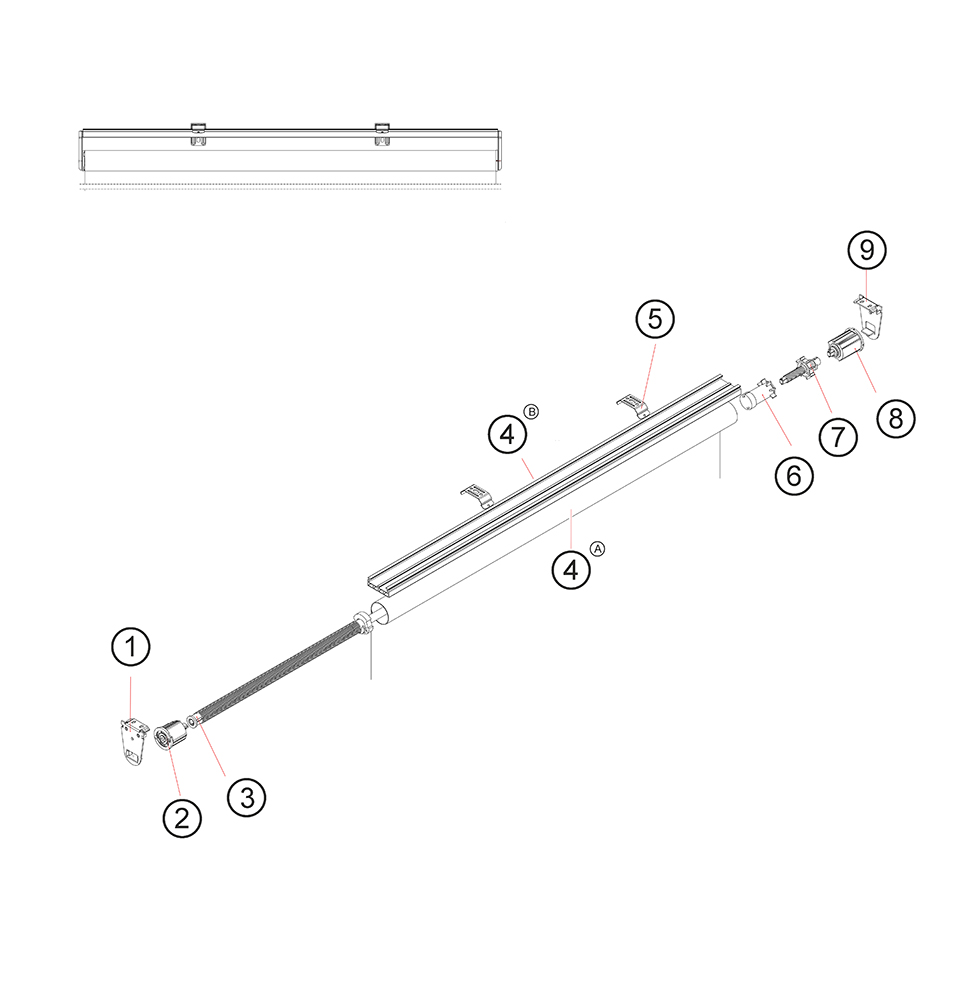 Construction elements of the system
1. Metal bracket for spring locking
2. Sliding pin for spring loading
3. Spring system for vertical operation
4a. Internal aluminum profile
4b. upper aluminum profile for wall-ceiling attachment
5. Adjustable wall-ceiling fixing bracket
6. Advance slow motion for the rolling phase
7. vertical lock adjuster (vertical stop)
8. right pin for regulator
9. metal bracket for pin locking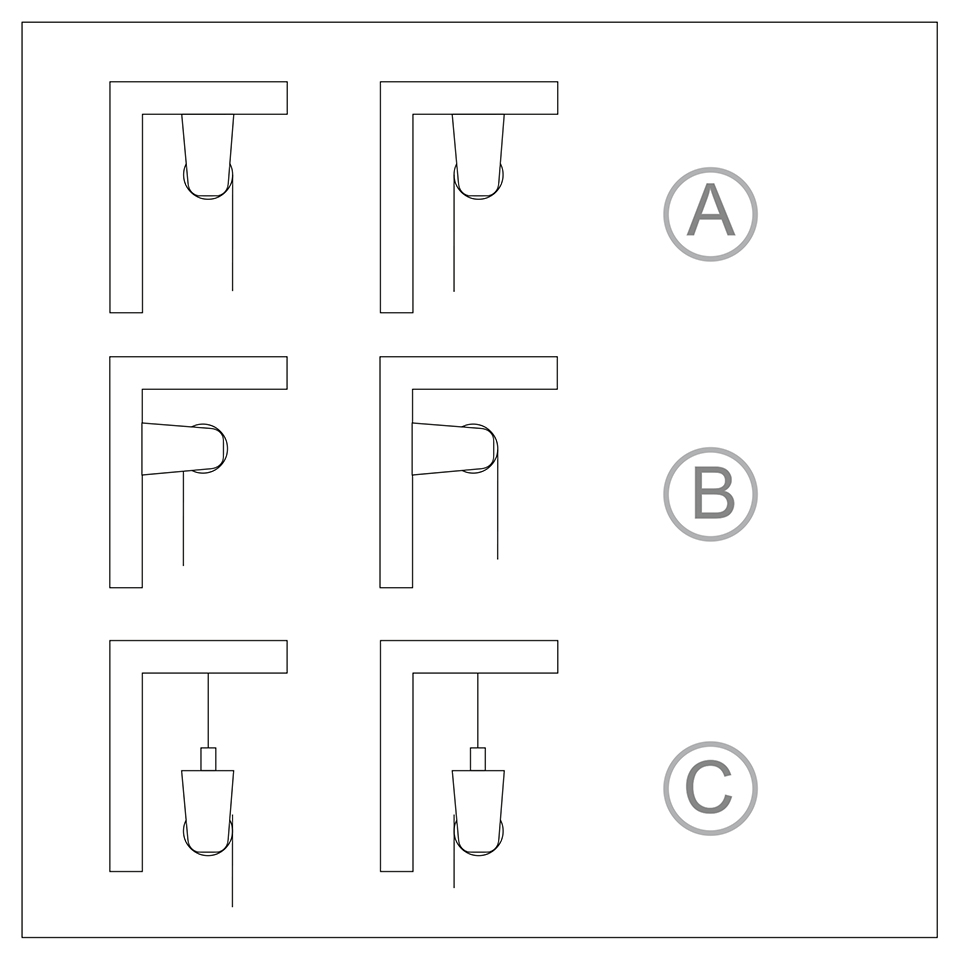 Types of fixings available
A. Direct fixing to the ceiling: ideal for installations in the center of the room, to recreate room and space dividers.
B. Wall fixing: perhaps the simplest and fastest way, the installation involves mounting Morfeus on the wall
C. Ceiling fixing with spacers: installation with steel cable and ceiling clamps, to create a space between Morfeus and the ceiling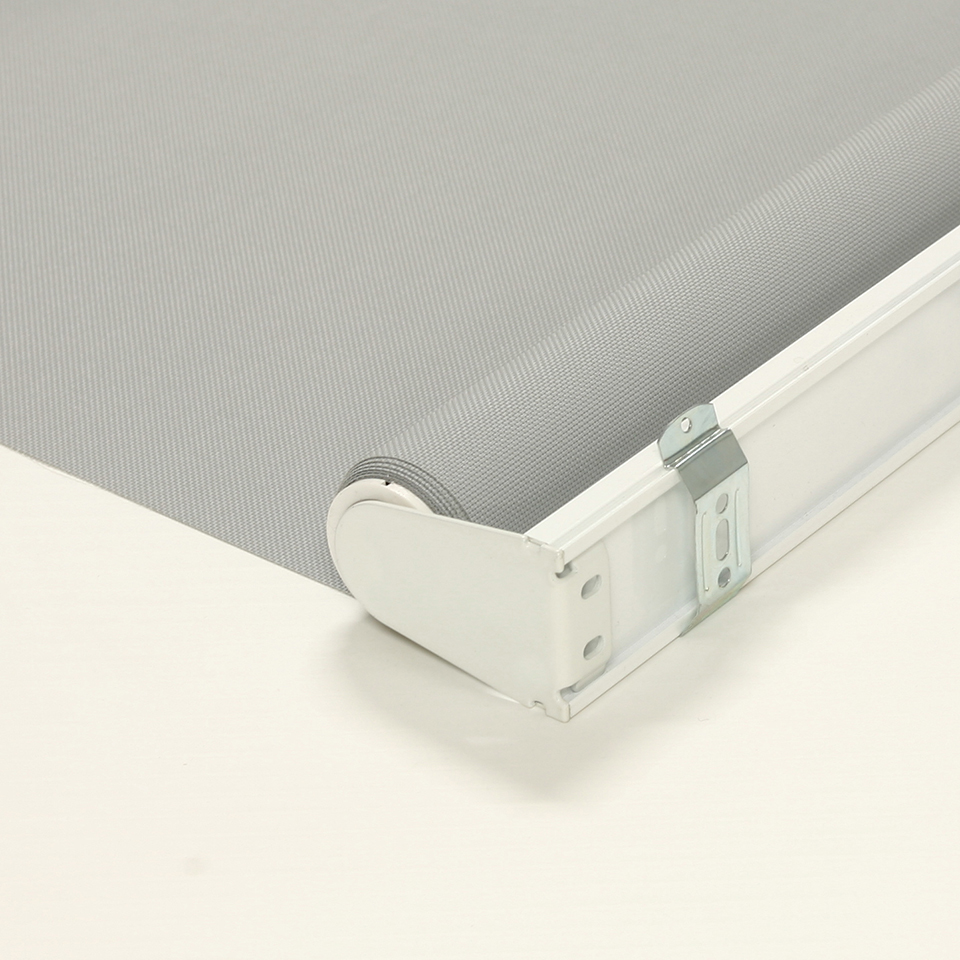 System for direct ceiling hanging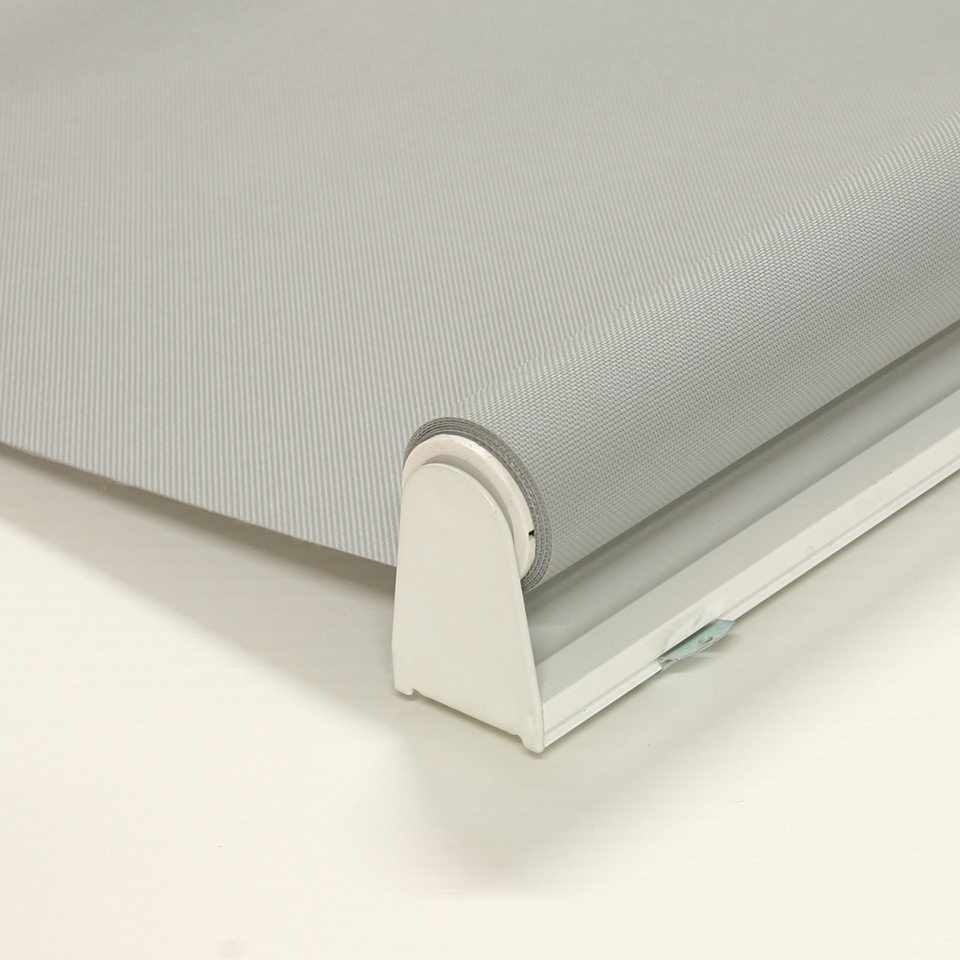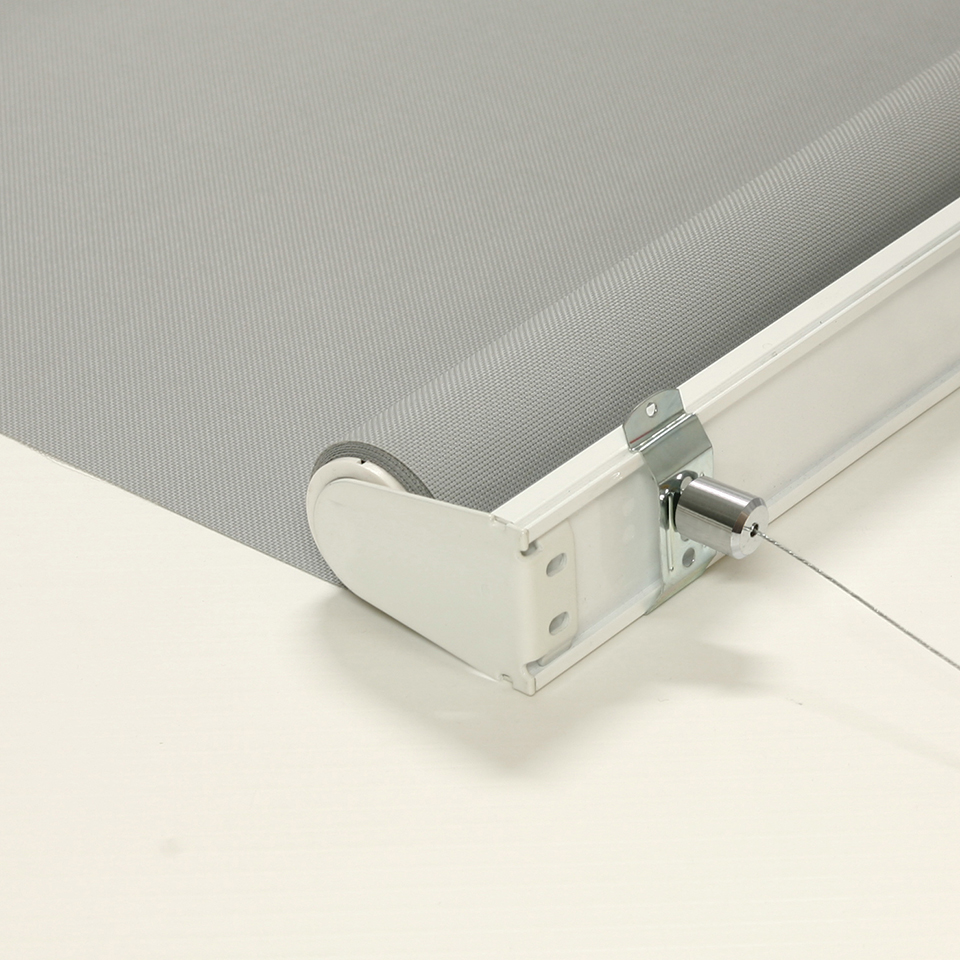 System with clamps for hanging from the ceiling