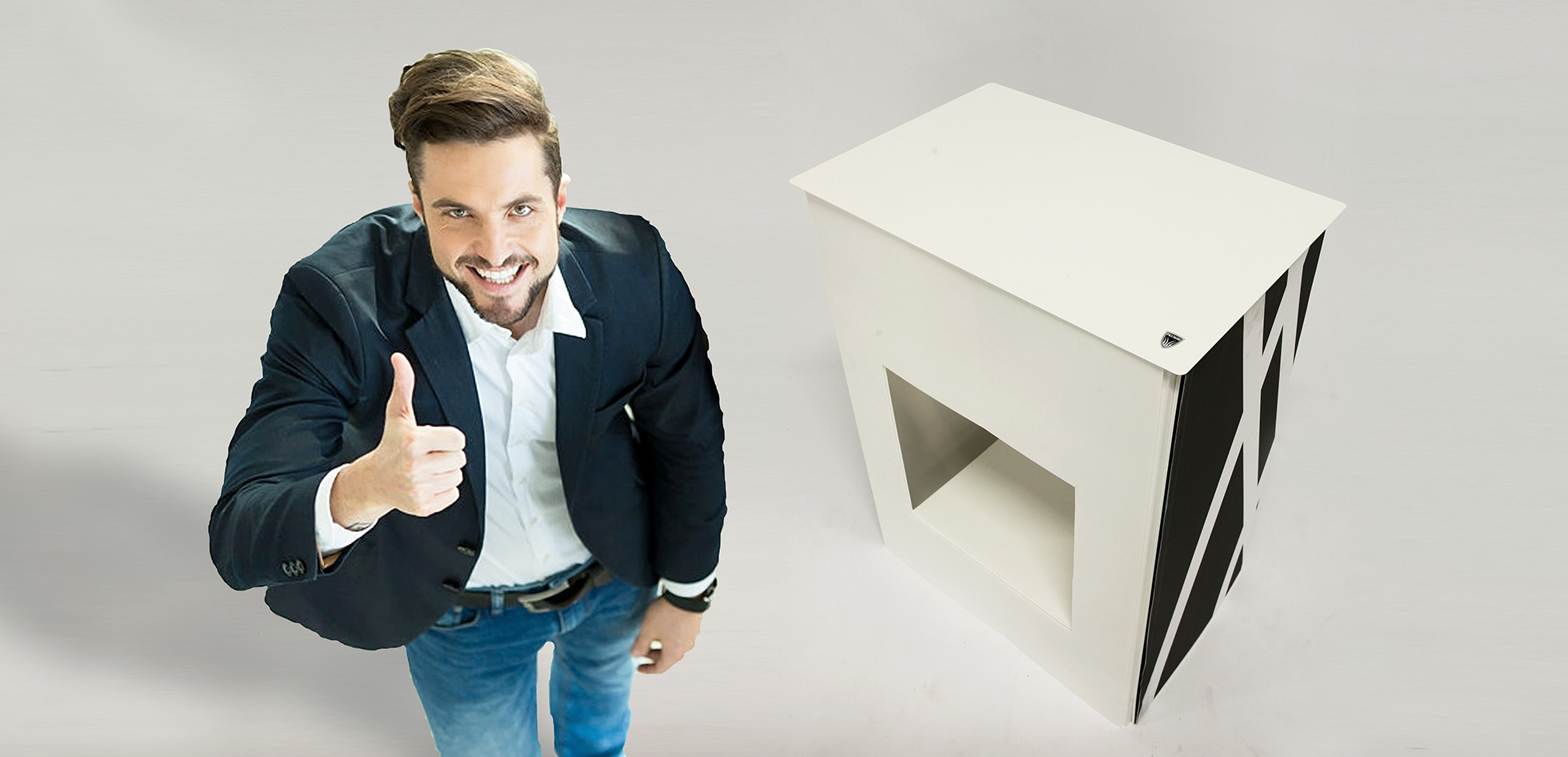 Scrigno:quick opening banquet.
The promotional desk was born from the long-standing experience of Fastand.
This simple desk is particularly resistant and rapid transportable thanks to its ultra-compact suitcase. The "Scrigno" quick opening banquet opens and closes very easily, it is the lightest in the world even if at the same time it is resistant and durable.
Ideal for those who need to carry out operations on large-scale sales outlets, simultaneously using a large number of mobile workstations, such as non-profit organizations or companies that need to be present in supermarkets or in squares.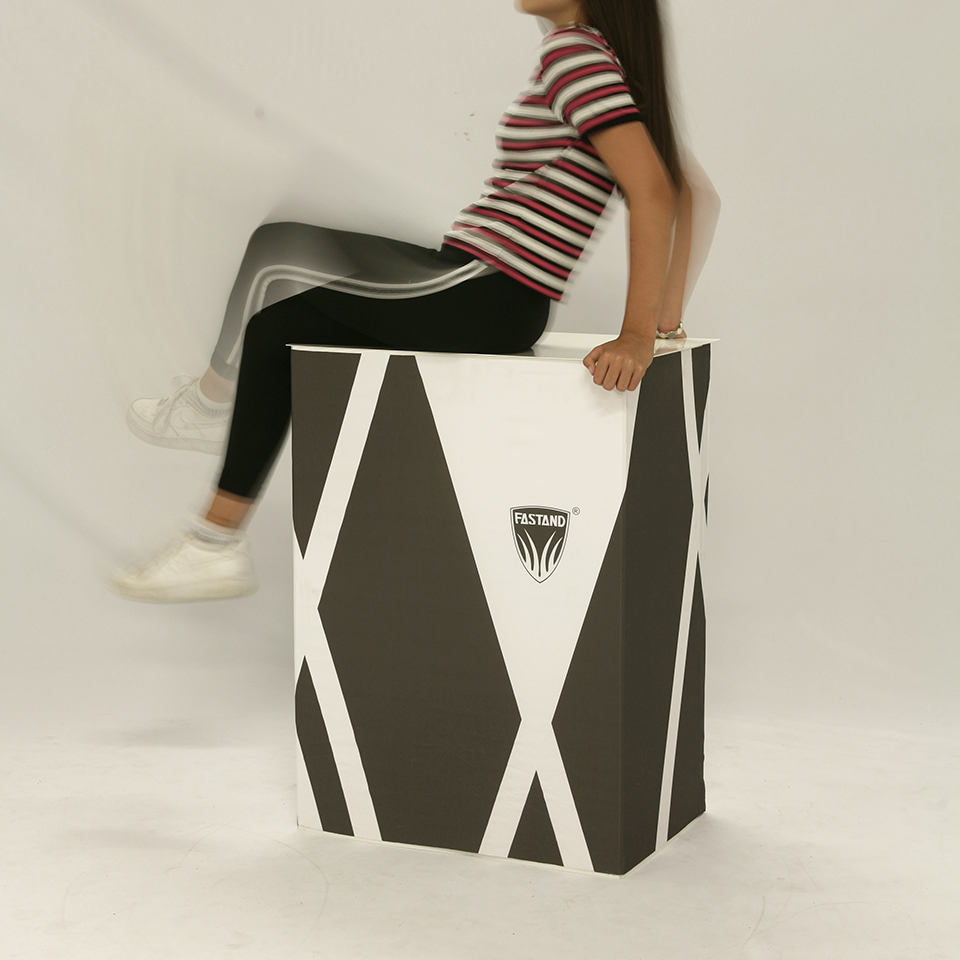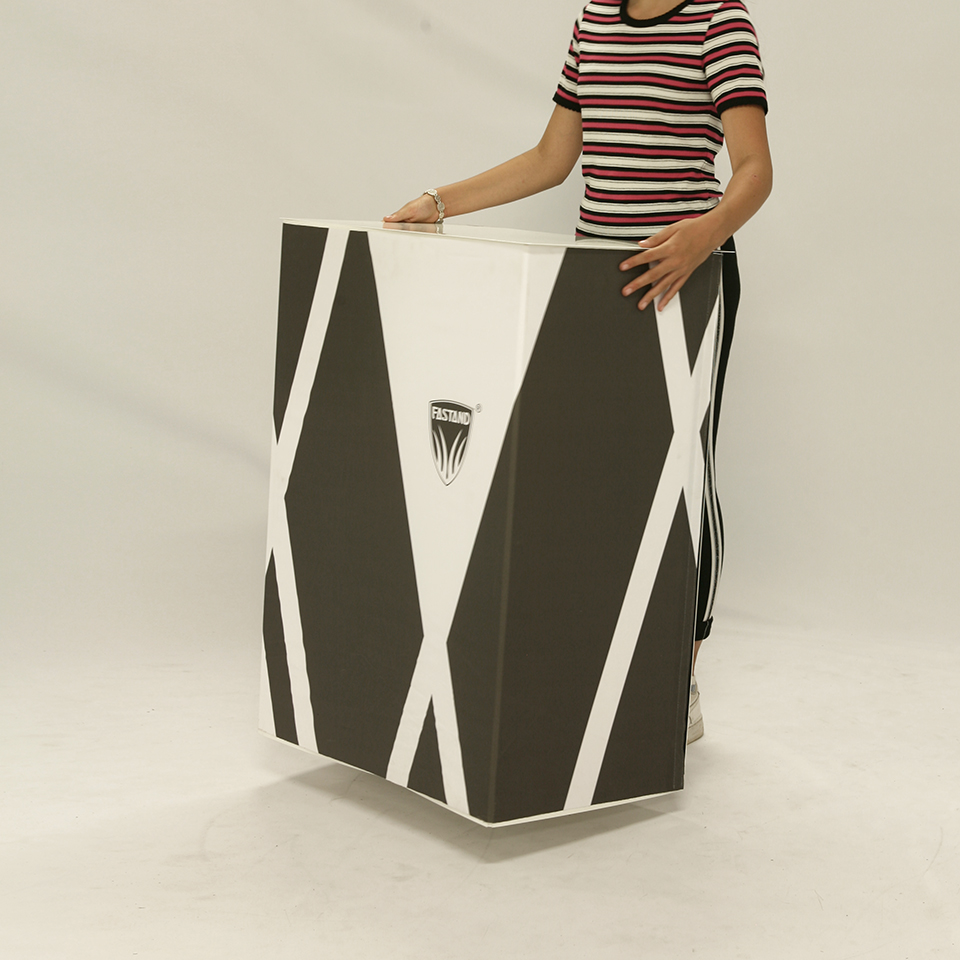 Hyper-resistant, capacity up to 100 Kg
Scrigno is not afraid of weight; it is really very resistant and rapid, thanks to the Fastflex * construction. The tolerated weight capacity is also synonymous with durability, without problems related to the use of this poromotional desk.
Super light: only 3.5 kg
The Scrigno banquet is very light, in fact it beats everyone by its weight, only 3.5 kg. What is certain is that in this case, lightness is not synonymous with strength and stability. In fact, thanks to its design, it is perfect for fast, rapid events, to be carried out in a short time, but which require a functional and aesthetically perfect presence.
Why choose the Scrigno promotional desk?
Painted metal top
Painting of the support surface with scratch-proof glossy finish
Structure completely in Fastflex *
Graphic fabric cloth
Possibility of having the fabric pre-assembled, for a faster set-up
Internal retractable shelf
Innovative Papillon mounting

Lightweight li>
Very resistant
Transport case
Tool-free setup
Quick assembly in a few minutes Save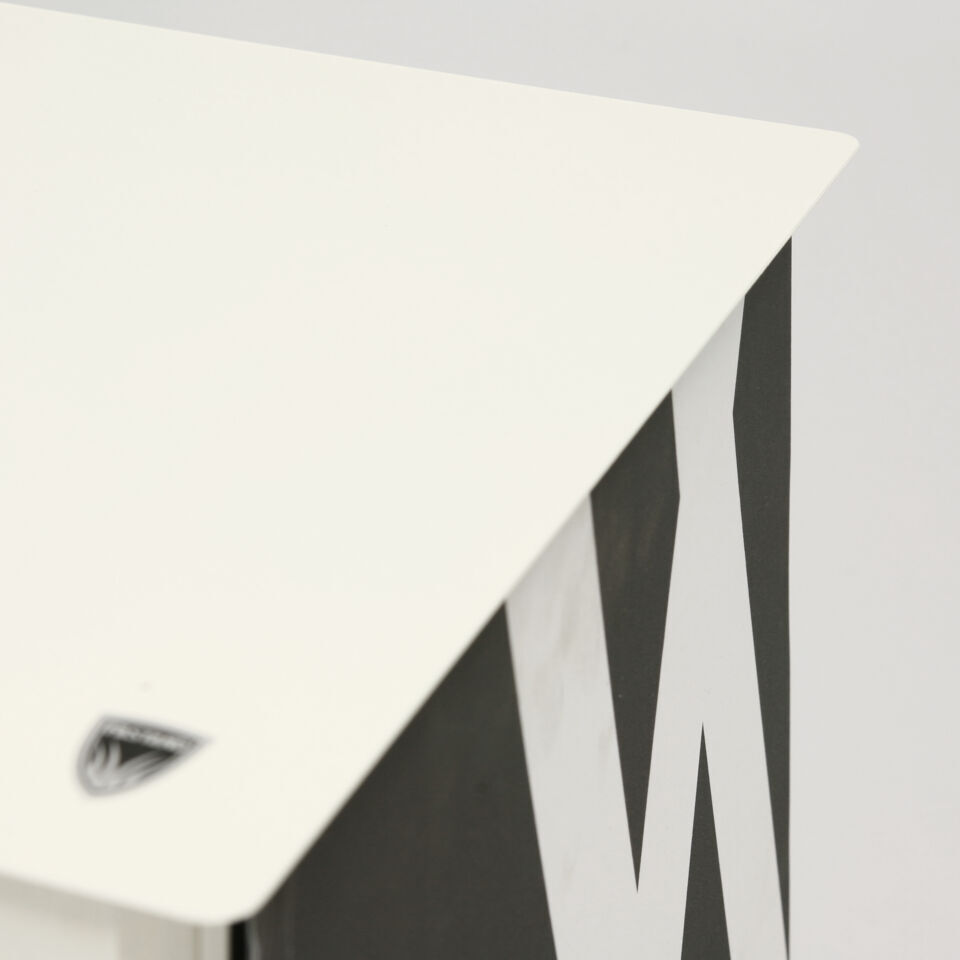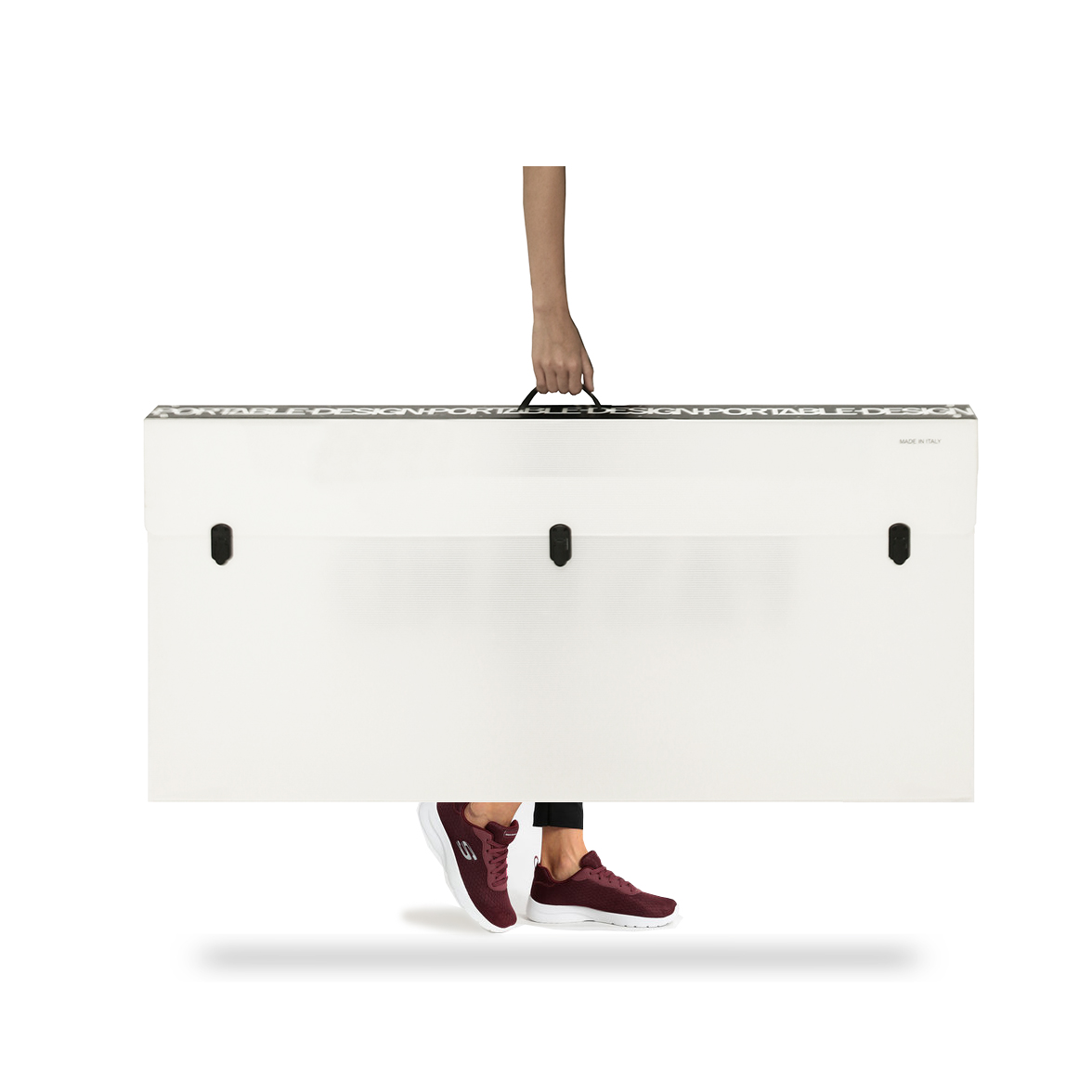 Maximum portability, minimum footprint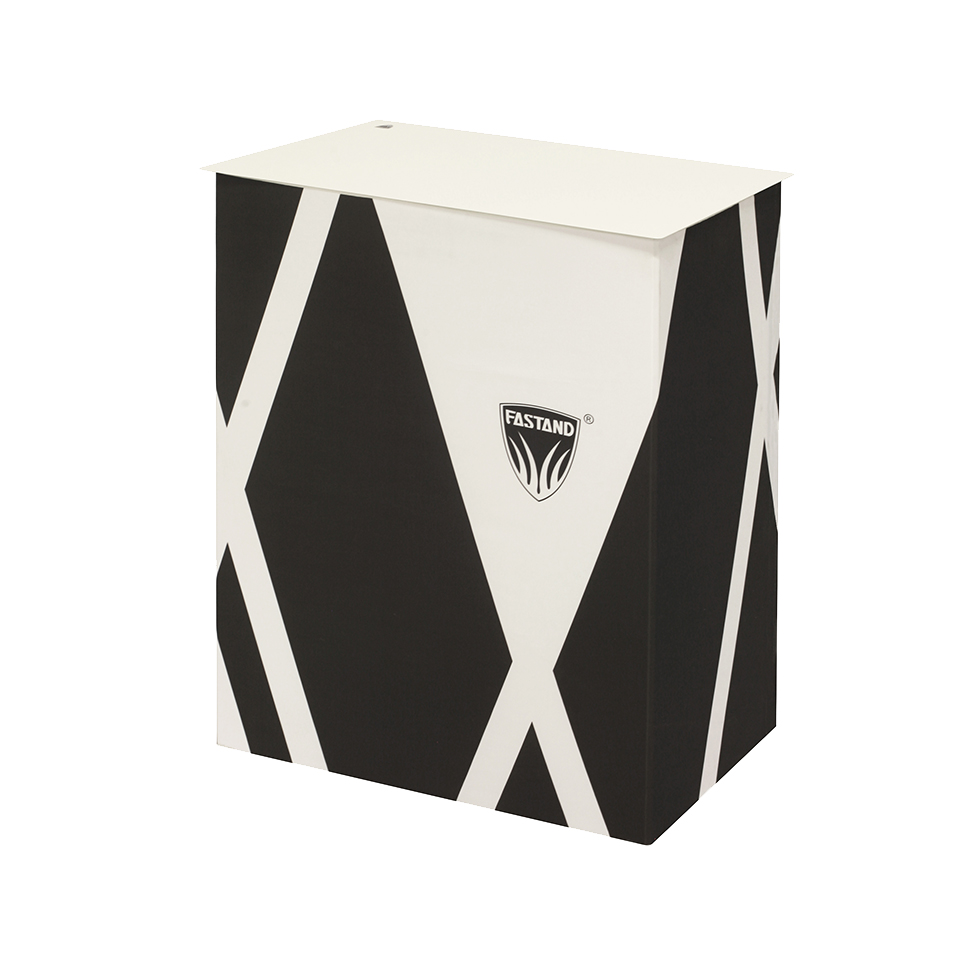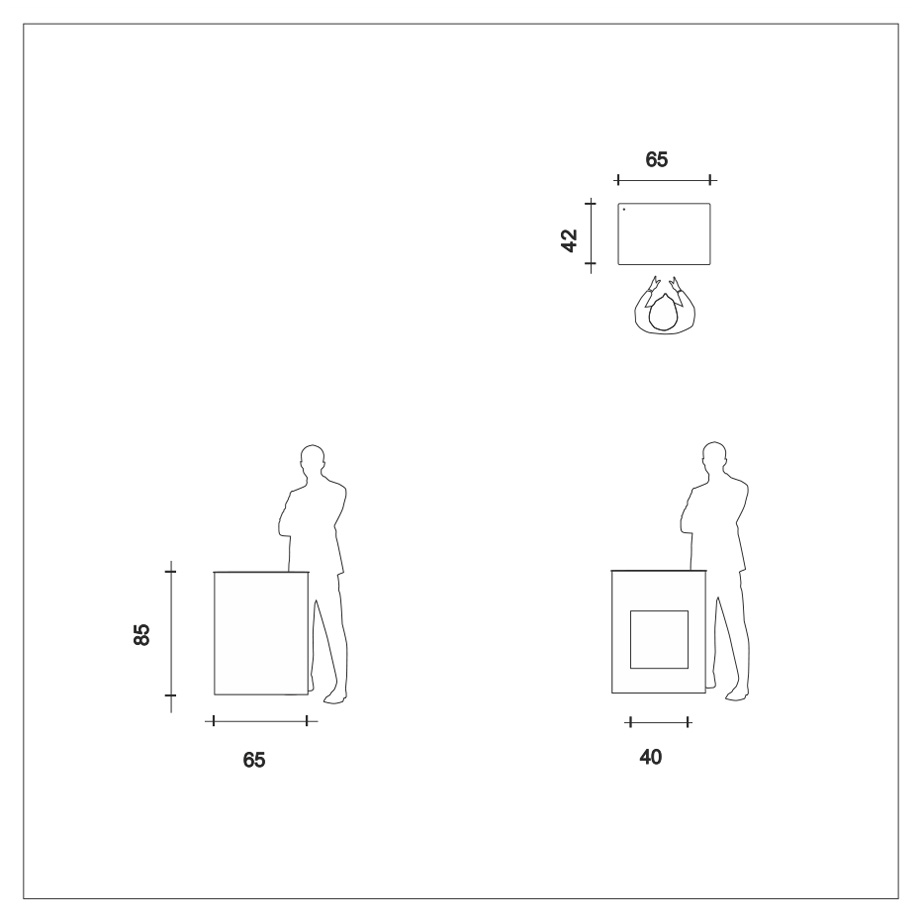 Fastflex*, l'originale materiale antiurto made in Fastand

Il centro ricerca e sviluppo Fastand ha ideato un nuovo materiale esclusivo che unisce flessibilità e rigidità; ne deriva un'elevata capacità di carico verticale.
Con Fastflex* é possibile realizzare forme morbide, curve perfette completamente personalizzabili con la propria grafica.
Antiurto, idrofugo,ignifugo è la rivoluzione nel settore degli stand portatili.
Recommended retail price € 220-
Suitcase and personalized graphic print included in the price.
Contact us or continue your search for the perfect portable banquet and promotional desks for you