Velo100
2 sides is better than 1, if it is double sided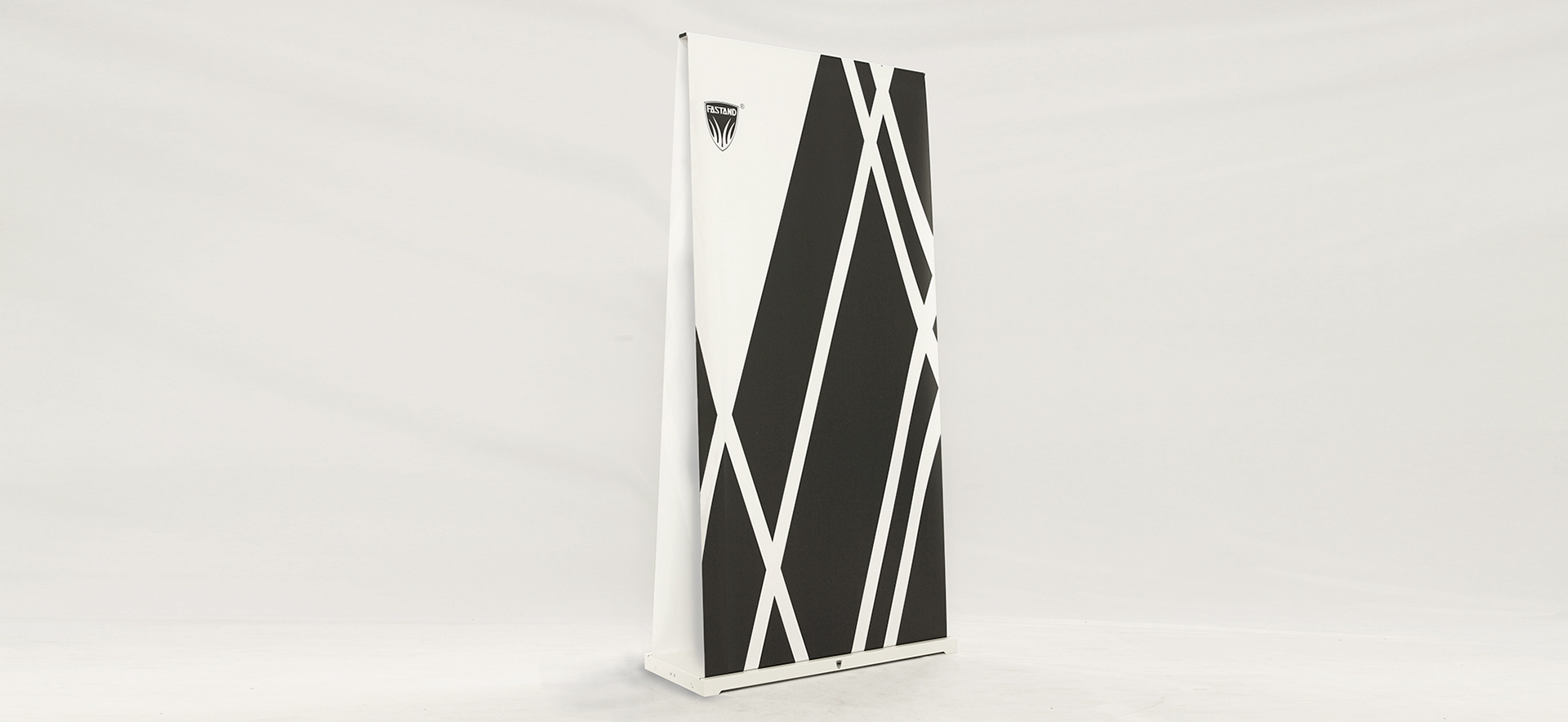 The Velo roll-up has been designed to fill a gap in this market sector. Roll always all the same and with a doubtful aesthetic style have filled stores and fairs all over the world.
But today, thanks to our Fastand style center, we have completely changed the construction rules, creating a cutting-edge and innovative roll-up product, both from the design point of view than from the technological one.
In addition to its aesthetic beauty, in fact, there is a very high technical level inside the painted body of the roll up. Patented spring and new concept braking system make the product perfect and elegant in all its parts. To make such a perfect product in its essentiality we had to dare in the technological part.
Choose your Velo80, among 8 extra cool finishes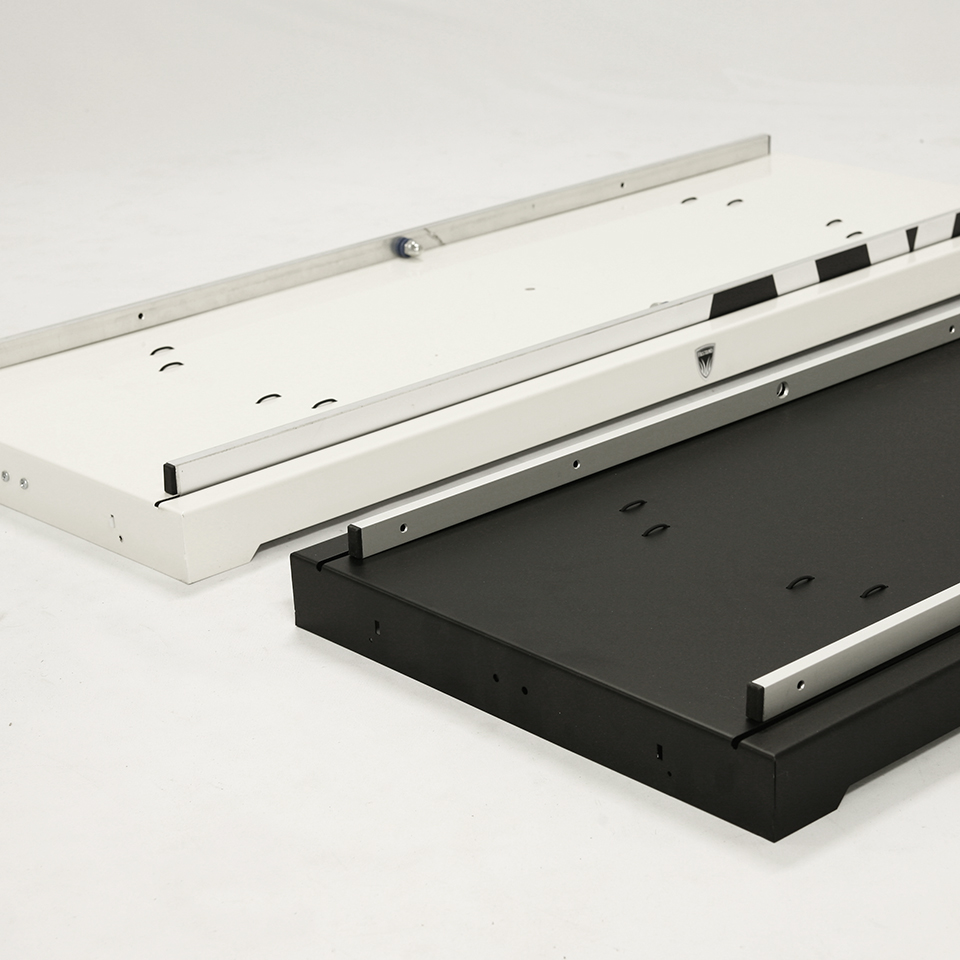 Choose your Velo80, among 8 extra cool finishes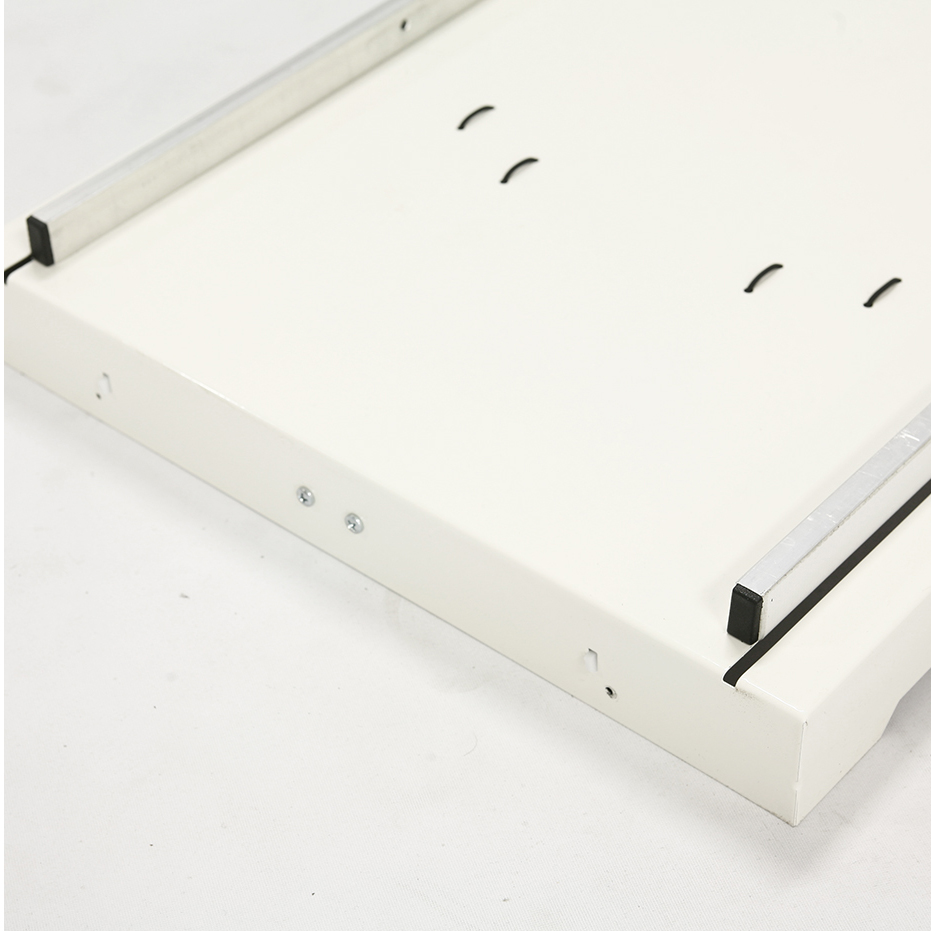 Shell with an innovative and futuristic design
Double graphic sheet, front and back
Body lowered by only 5 cm
Finishes of the highest stylistic level
Patented fabric brake system
Patented spring system
3-piece modular rod in aluminum
Pre-assembled elasticised rod
Absence of support feet
Upper sheet assembly with non-clip fixed rod
Cloth interchangeable by anyone
Pvc coating with personalized print from your file
Innovative rod transport system in the underbody
Innovative final stands in pressure-fixed rubber
Transport case
Tool-free setup
Quick assembly of a few minutes

Ul>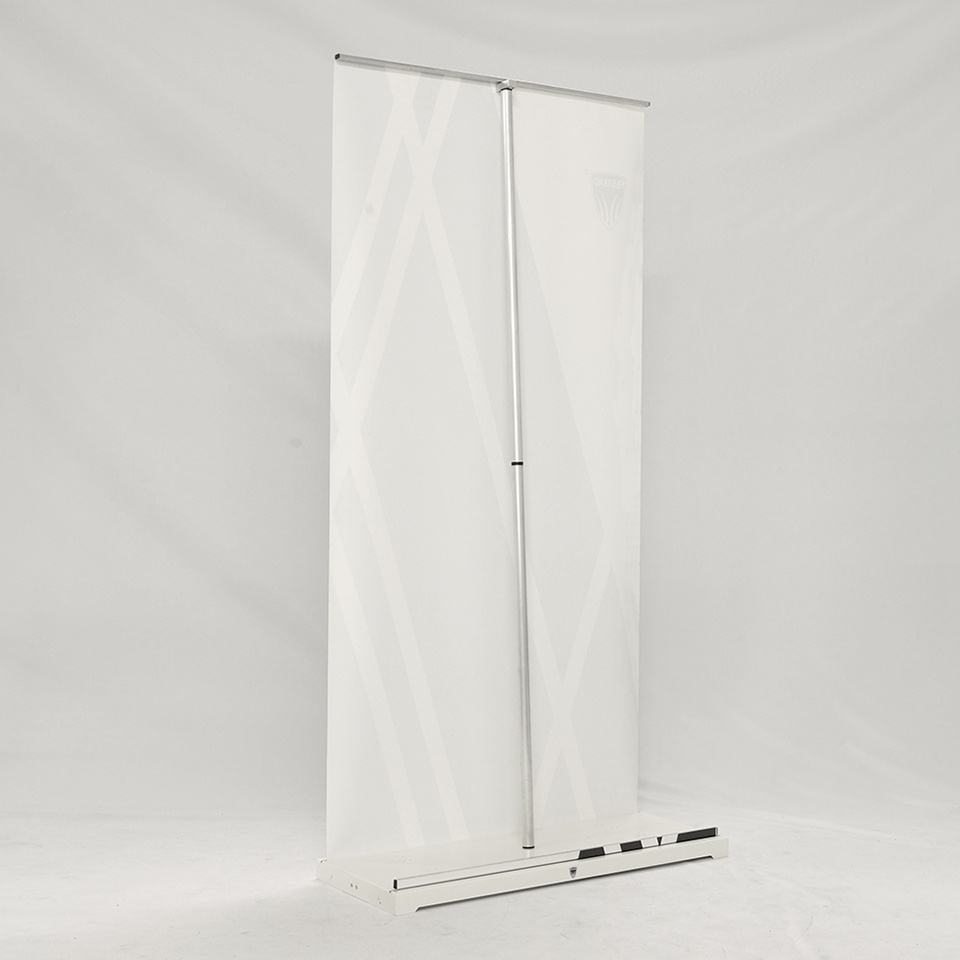 From the Fastand style center, the new Velo100 portable roll-up
Pure technique and practicality for the Velo100 roll
The only roll-up with a modern body with a unique design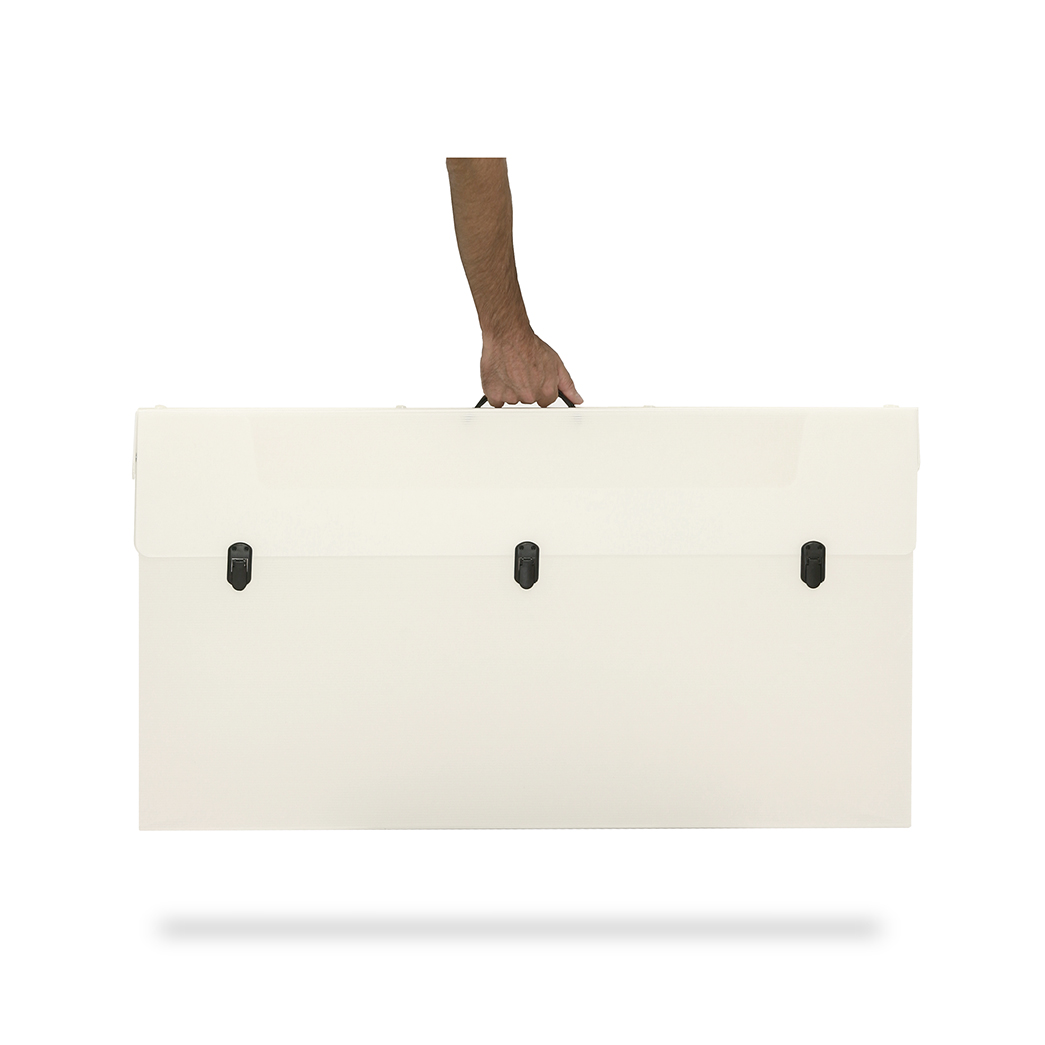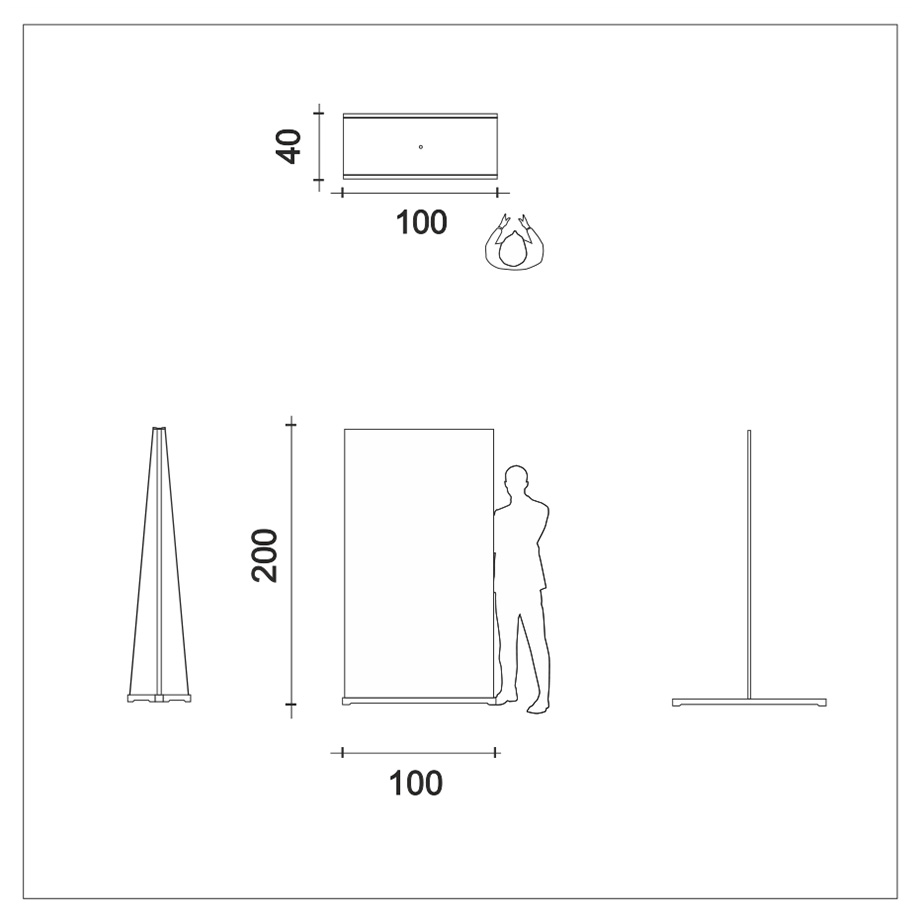 Innovative and unique technology in the Display sector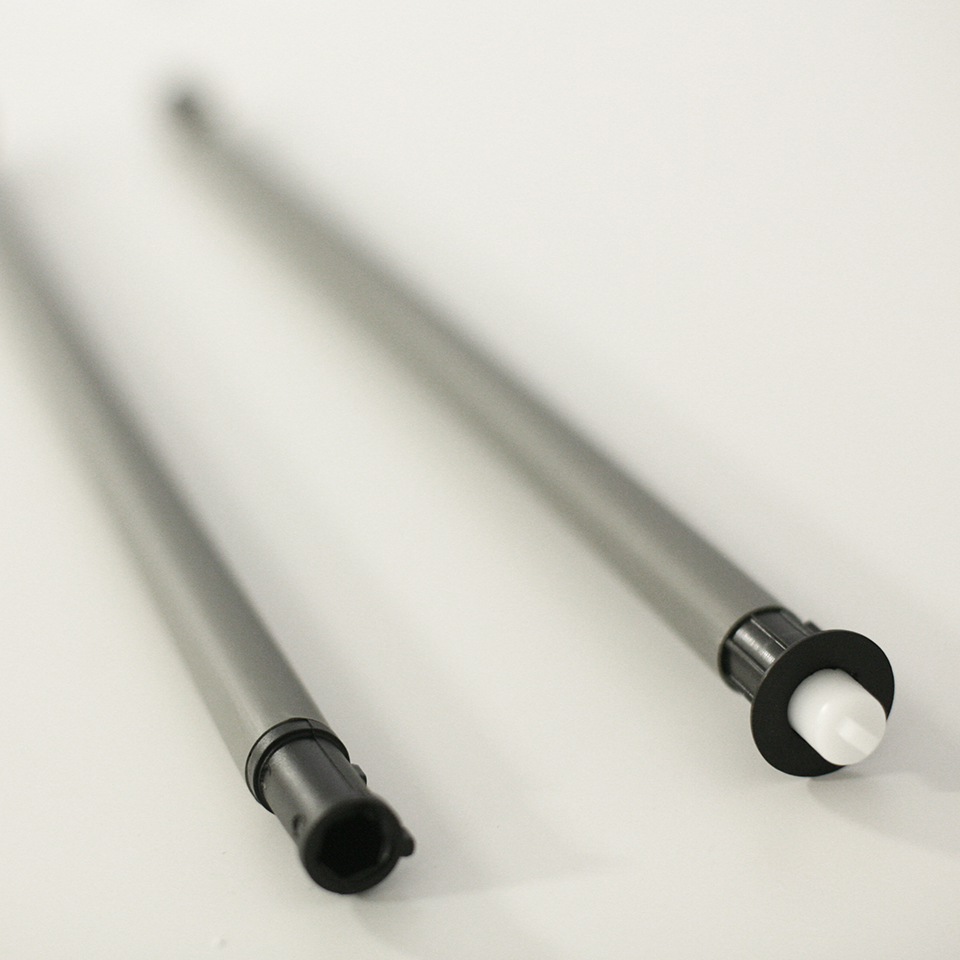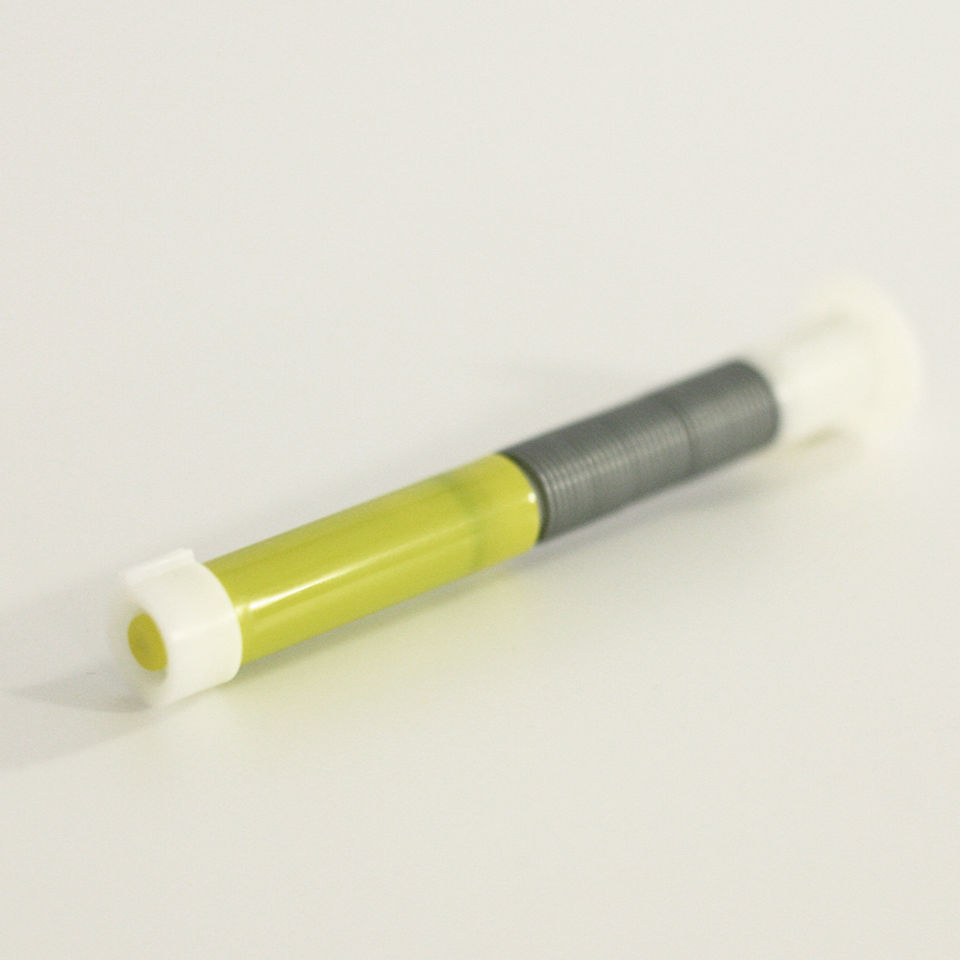 Patented roller system
Our pre-loaded spring roller system is the only one that is totally safe during the work phase.
In fact, it can be downloaded and reloaded manually by anyone, totally safely, making it always perfect roll-up.
The roller system has also been designed to be very little aggressive when rolling the roll, which allows easier extraction of the printed sheet.
Brake system fluidodinamico
Thanks to our fluid-dynamic braking system there are three fundamental advantages for roll-up:
first: protection of the spring during work (as the sheet must be accompanied),
second: graphic protection (if in fact it carelessly unhooks, the sheet stops avoiding rewinding)
third: and a perfect tension of the printed graphics.
Always standard on our roll-ups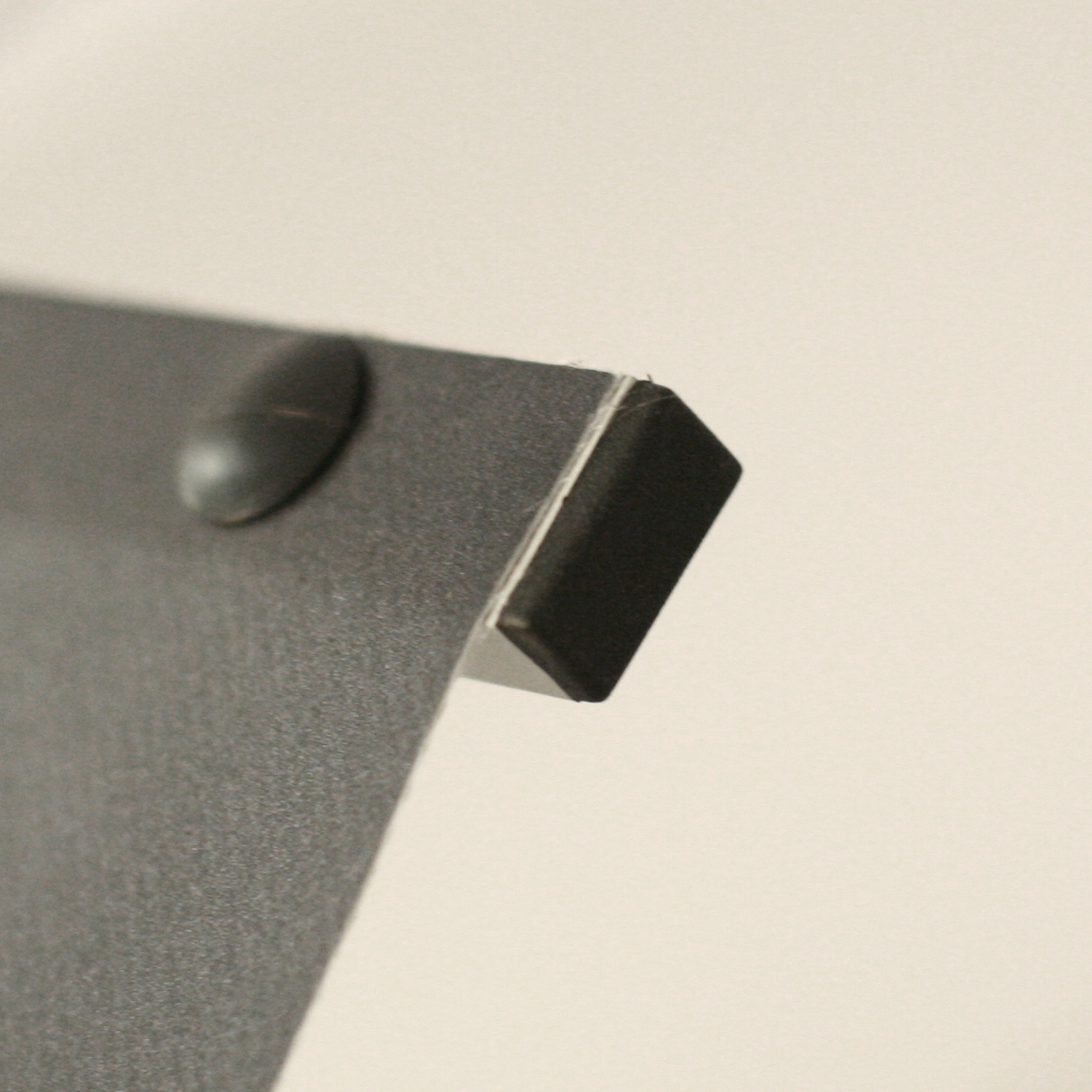 Fijación superior a presión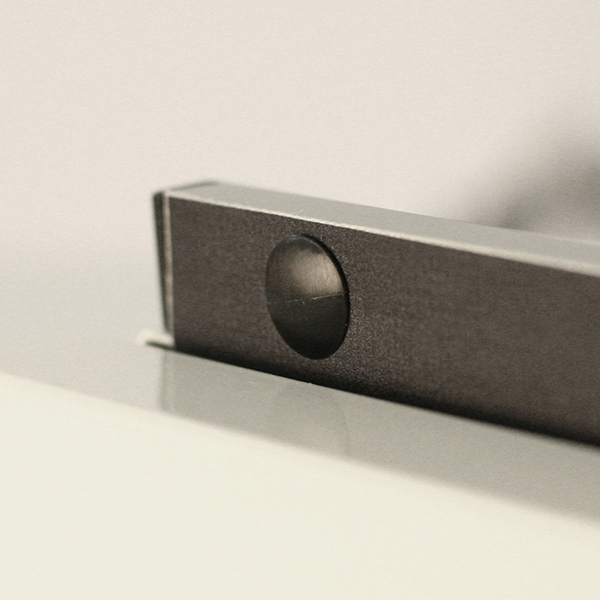 Boton de seguridad para la fijación de la tela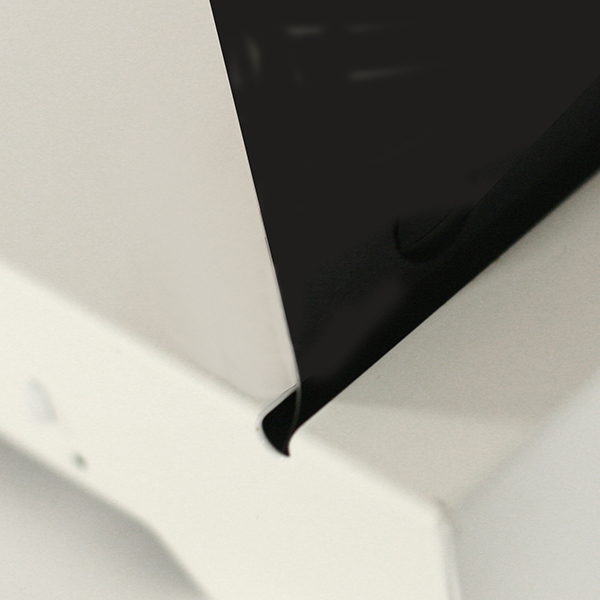 Sistema de protección de la  tela gráfica del muelle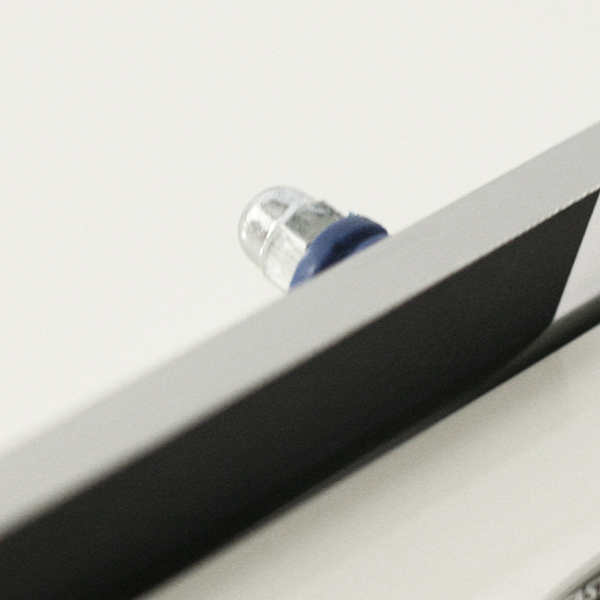 Perno para la fijacón en metal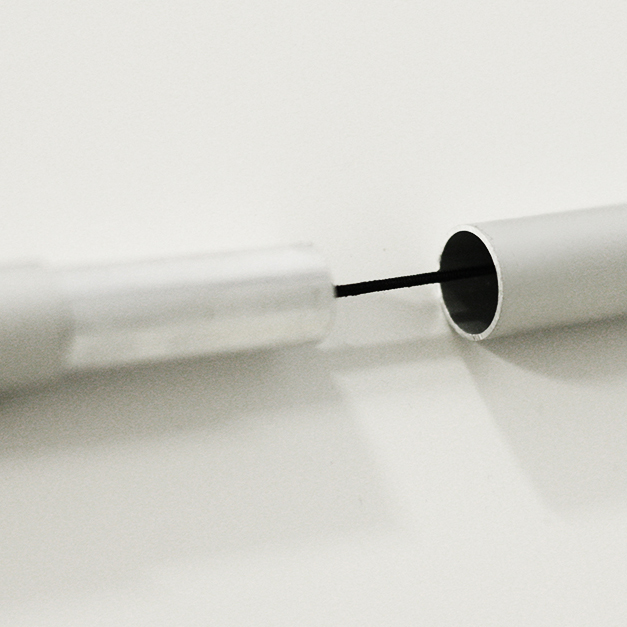 Tubo modular en aluminio con tirante interno
Recommended retail price € 180-
Suitcase and personalized graphic print included in the price.
Complete your Velo80 with an original accessory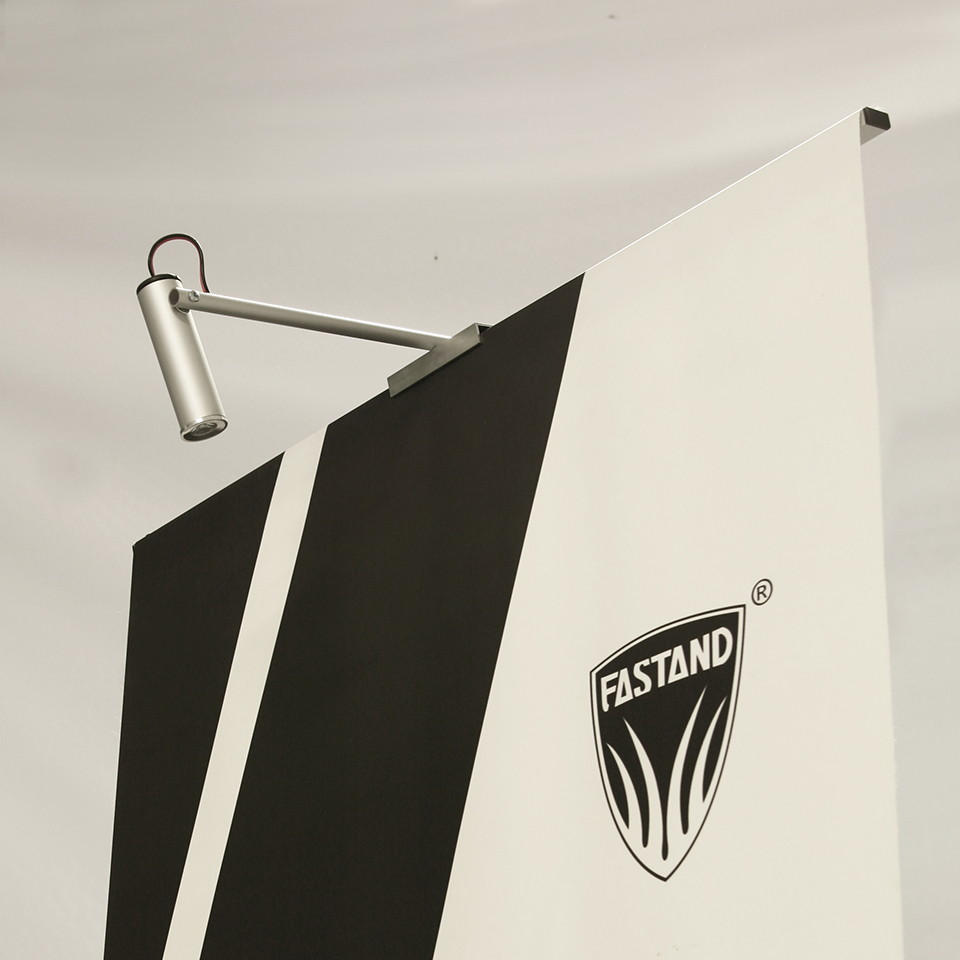 Led spotlight, with adjustable arm and fixing system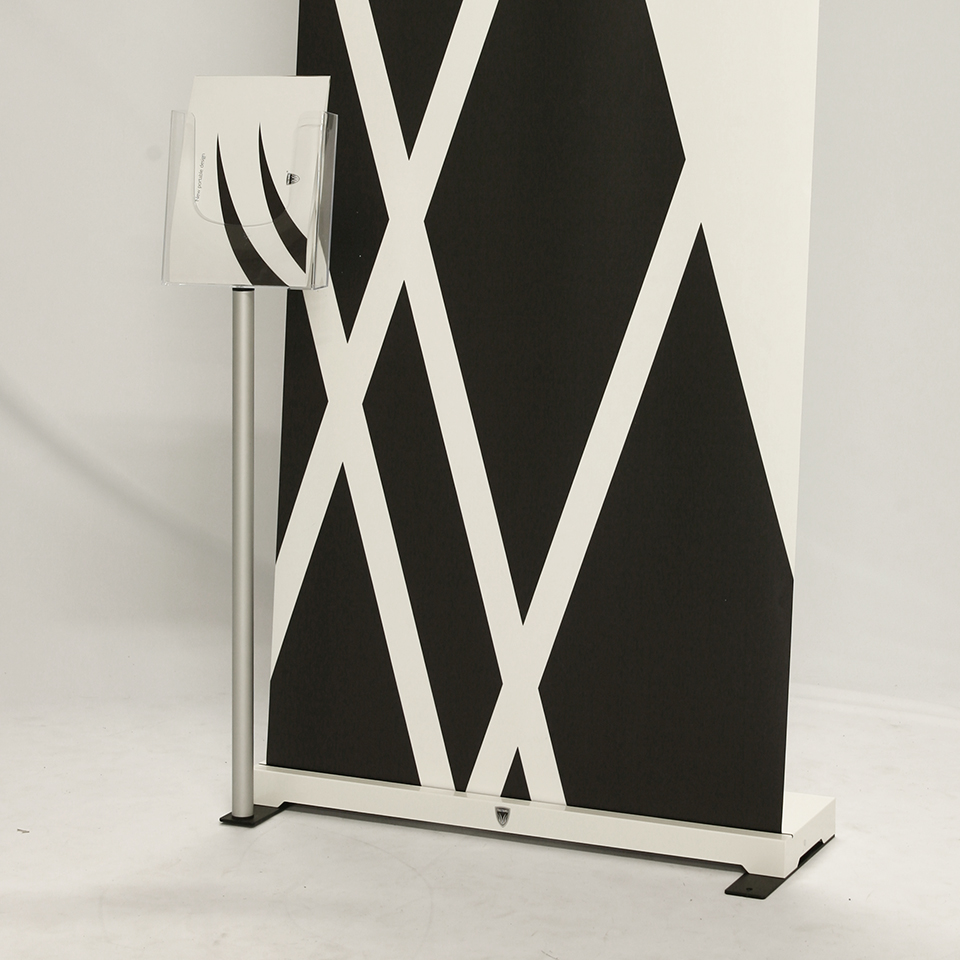 A4 brochure holder in transparent plexiglass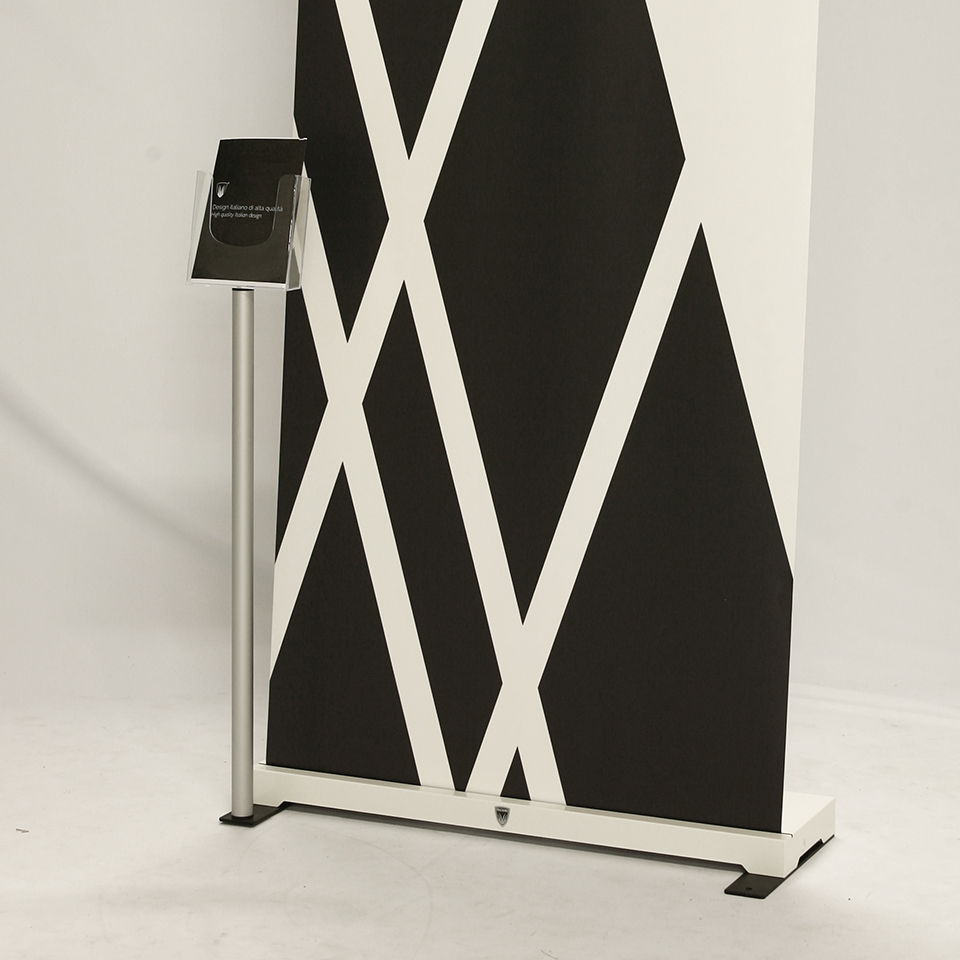 A5 brochure holder pocket in transparent plexiglass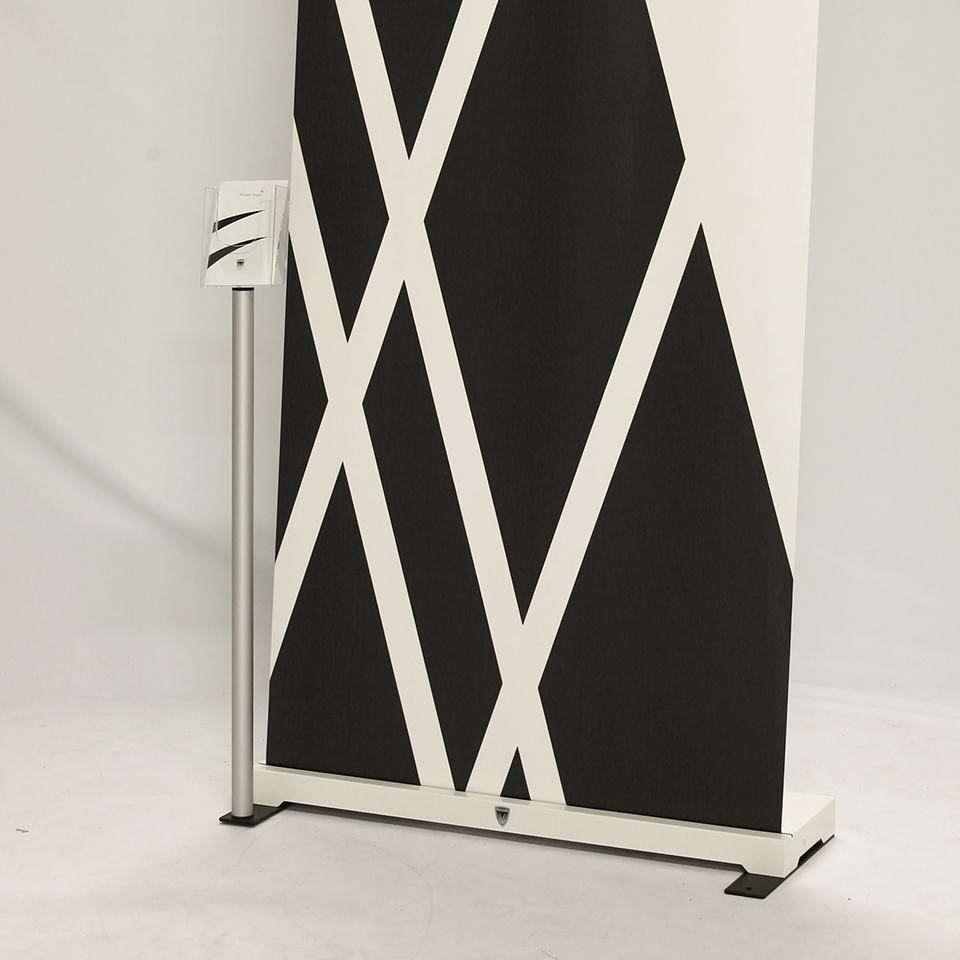 A6 leaflet pocket in transparent plexiglass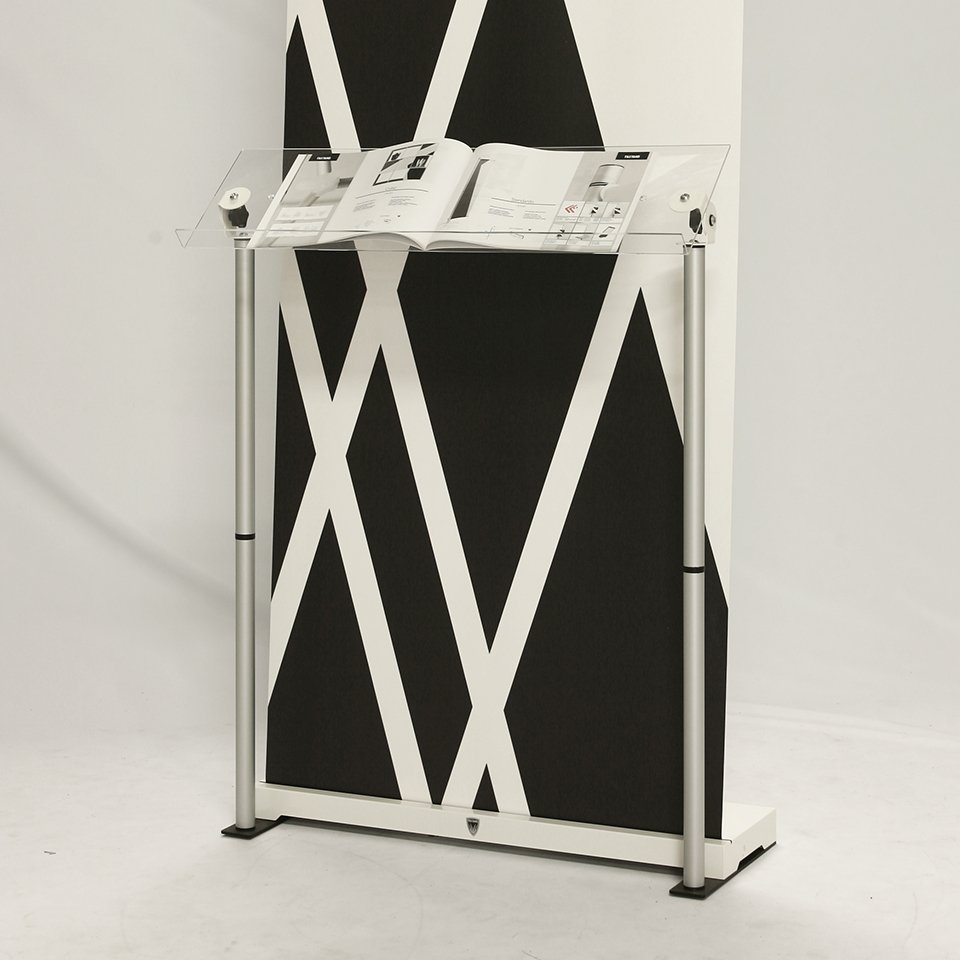 Angled as a shelf for brochures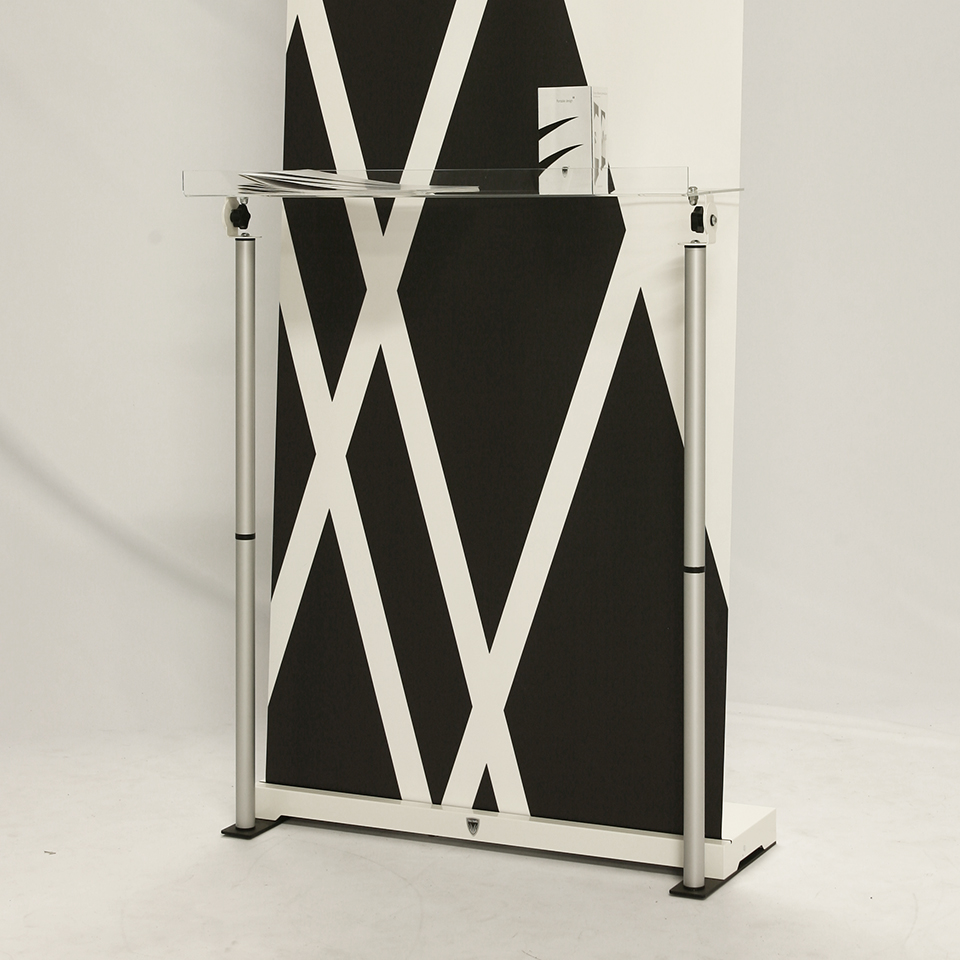 Linear as a shelf support
Swivel plexiglass shelf
Thanks to the rotating pins, we can adjust the position of the plexiglass shelf, creating a shelf for products, or a full-width catalog holder. Practical and beautiful, it is made of transparent material to be less impactful on the printed communication of the roll-up.