Velo150
The roll-up that believes itself to be an exhibition wall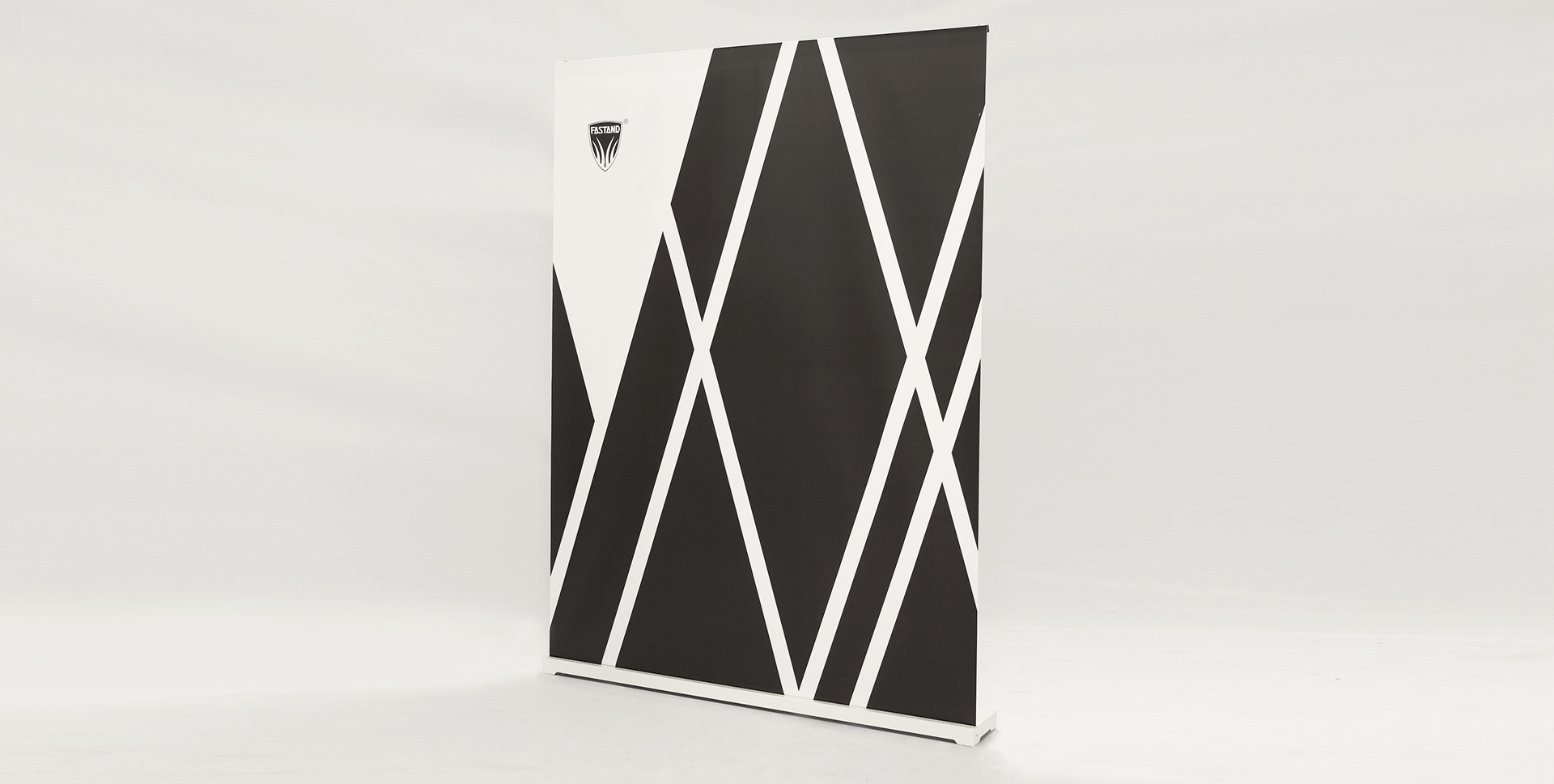 Spectacular design in Total look
Born from a requirement of our customers, the Velo150 roll-up roller shutter combines the practicality of a Fastand roll-up with the dimensions of a graphic backdrop.
The aesthetic line with a very modern shape is the design container of all the patented technology for our standard roll-up: therefore spring and brake system.
Available in 2 colors, black and white, it marks an important milestone that combines practicality and utility.
Easy both in the opening and in the closing phase with the forced accompaniment system by the user, to better protect all the technical components hidden in the metal body. h4>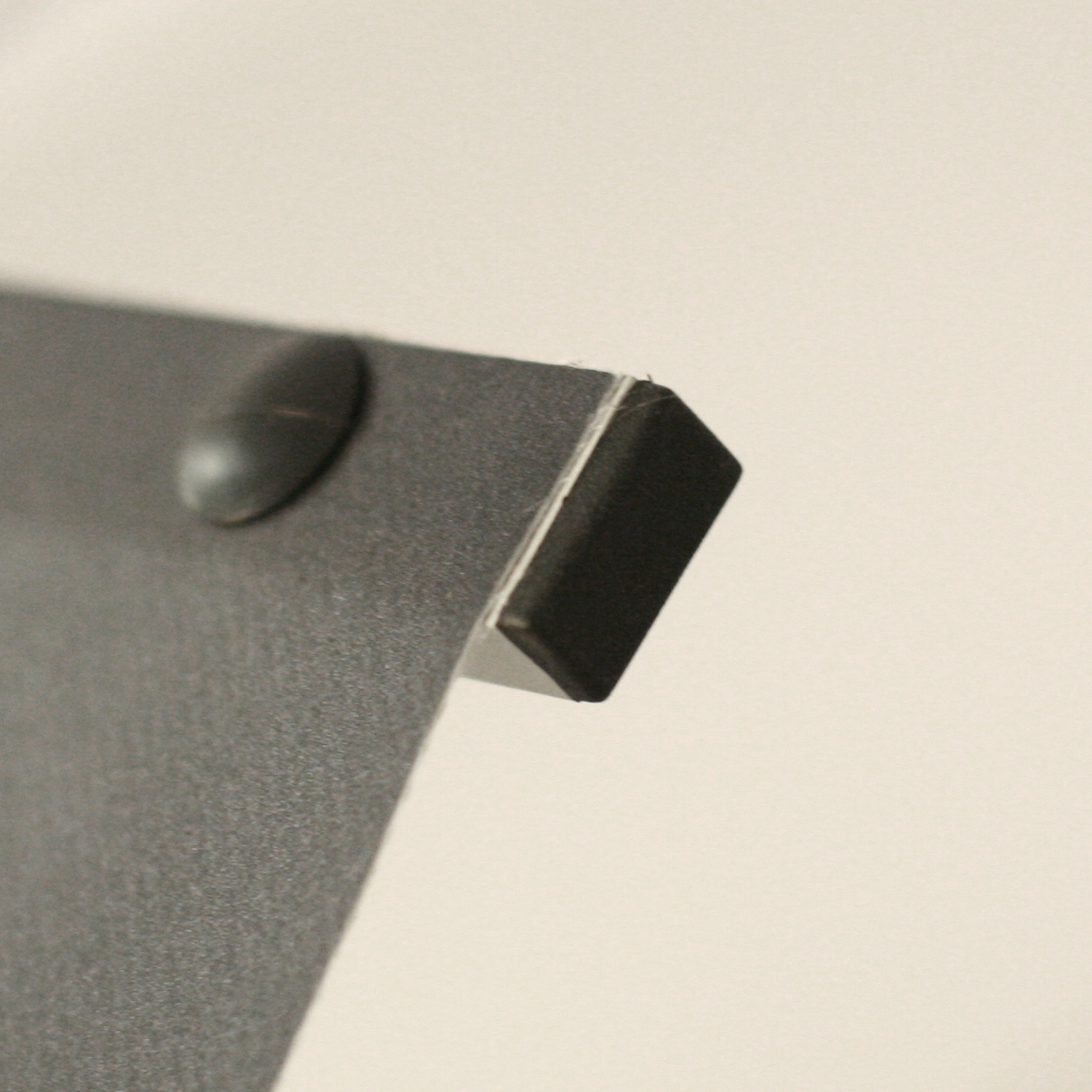 Fijación superior a presión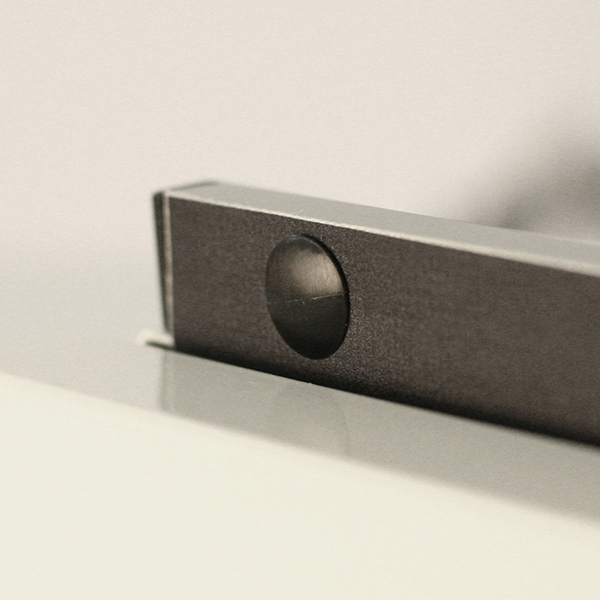 Boton de seguridad para la fijación de la tela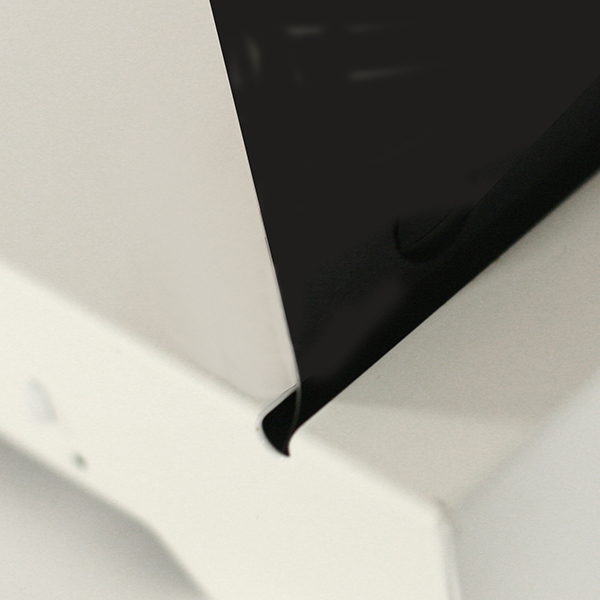 Sistema de protección de la  tela gráfica del muelle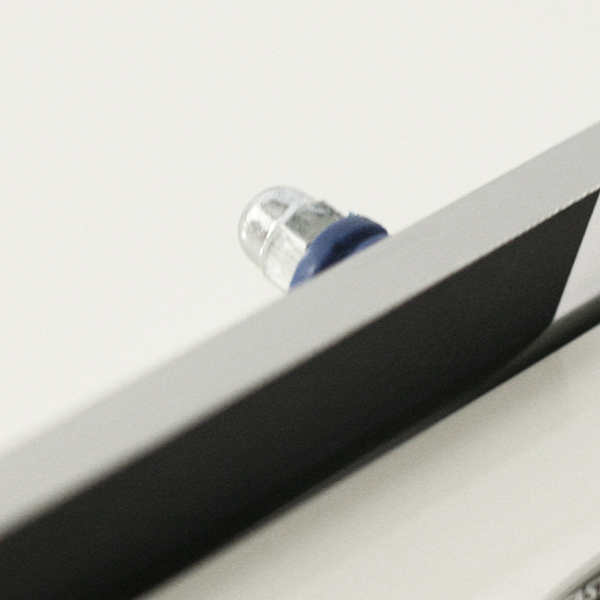 Perno para la fijacón en metal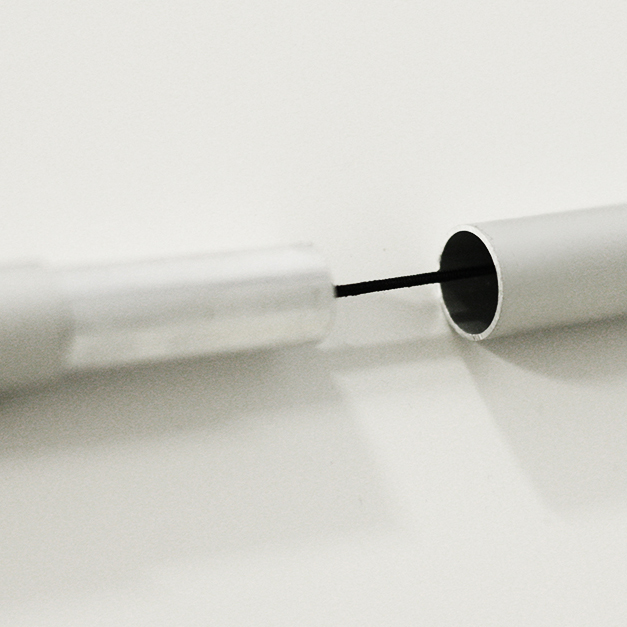 Tubo modular en aluminio con tirante interno
Why choose the Velo150 roll-up wall roll-up
Shell with innovative design
Patented and rechargeable roller shutter system
Hydraulic brake system: brake system of the fabric during loading
Easily accessible and protective rod compartment
Safety rod-cloth buttons
Can be easily changed
Perfect graphic tensioning
monocoque without feet
Upper push rod ends
Sheet assembly with rod without clamp (therefore without folds)
Metal rod fixing pin
Transport case
Tool-free setup
Quick assembly of a few minutes

Ul>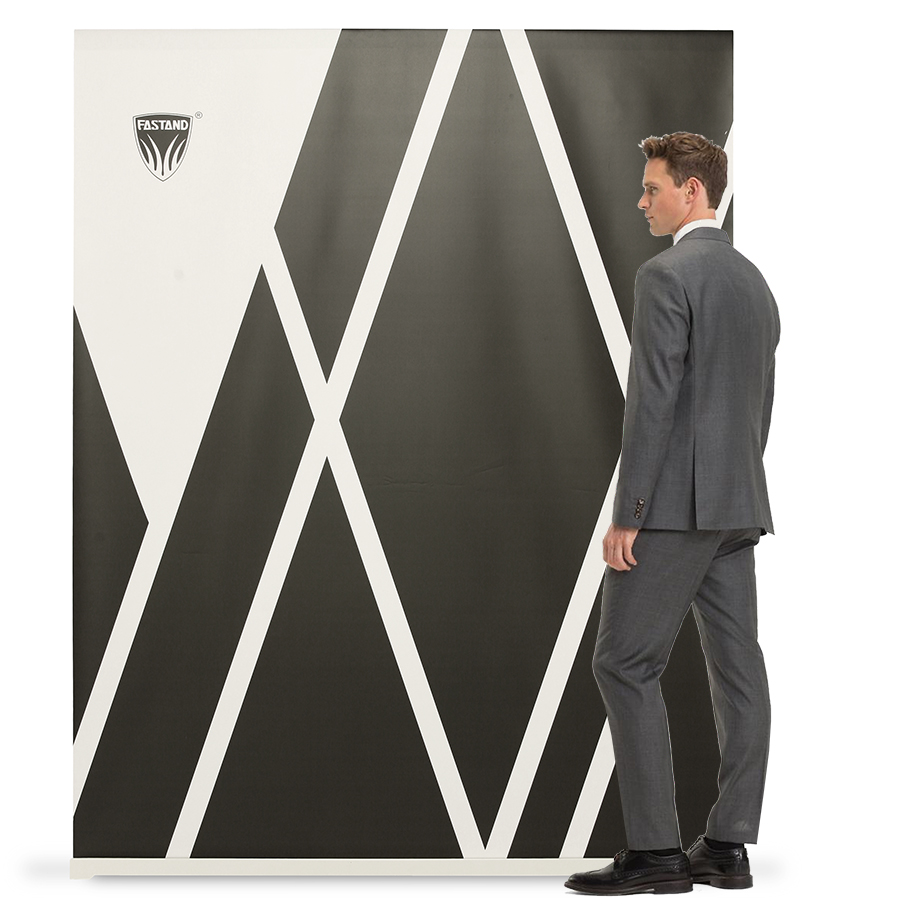 Shockproof rigid case, for perfect protection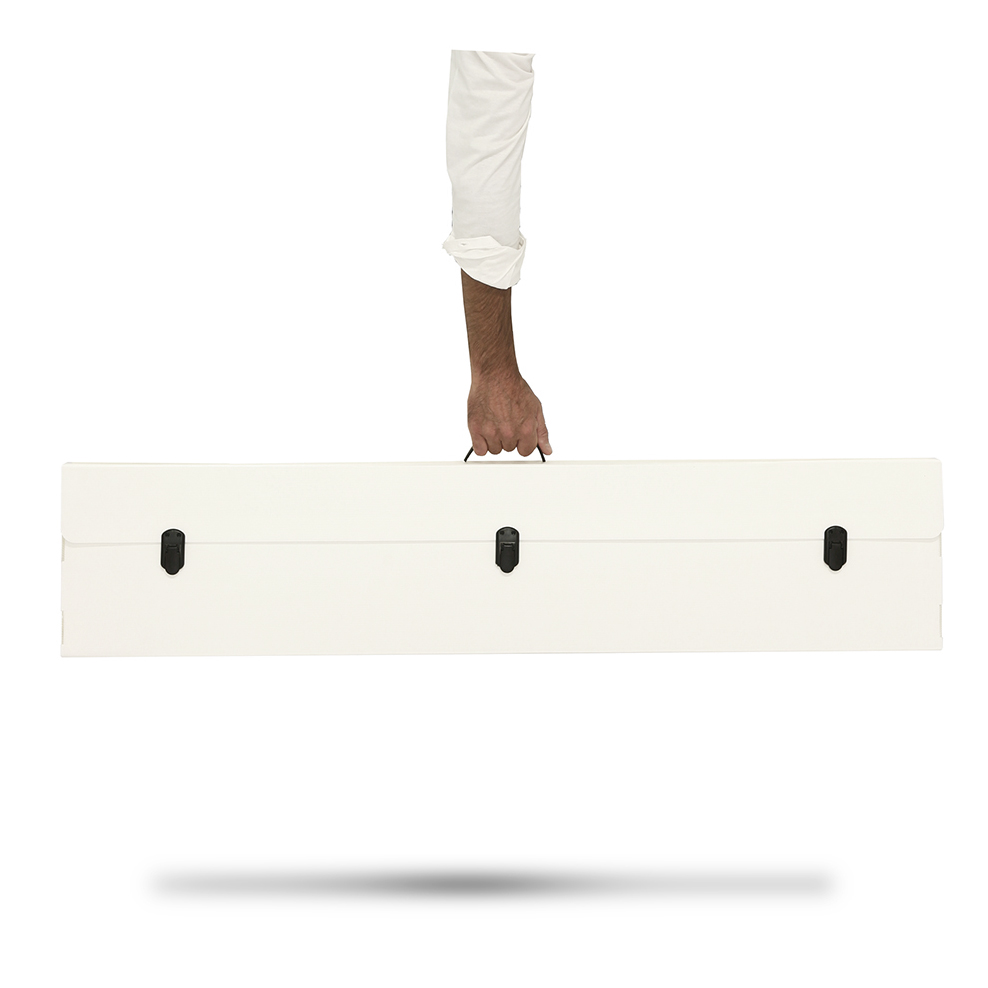 Large printable area for your communication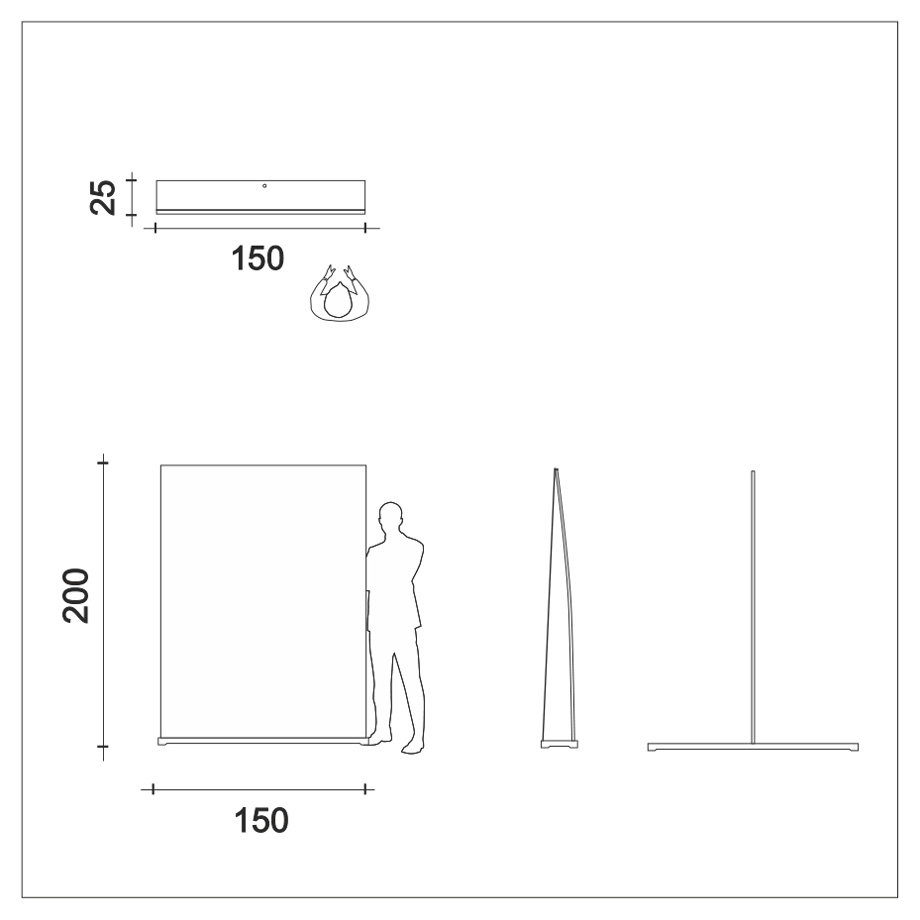 Even if big, set up your stand on the fly!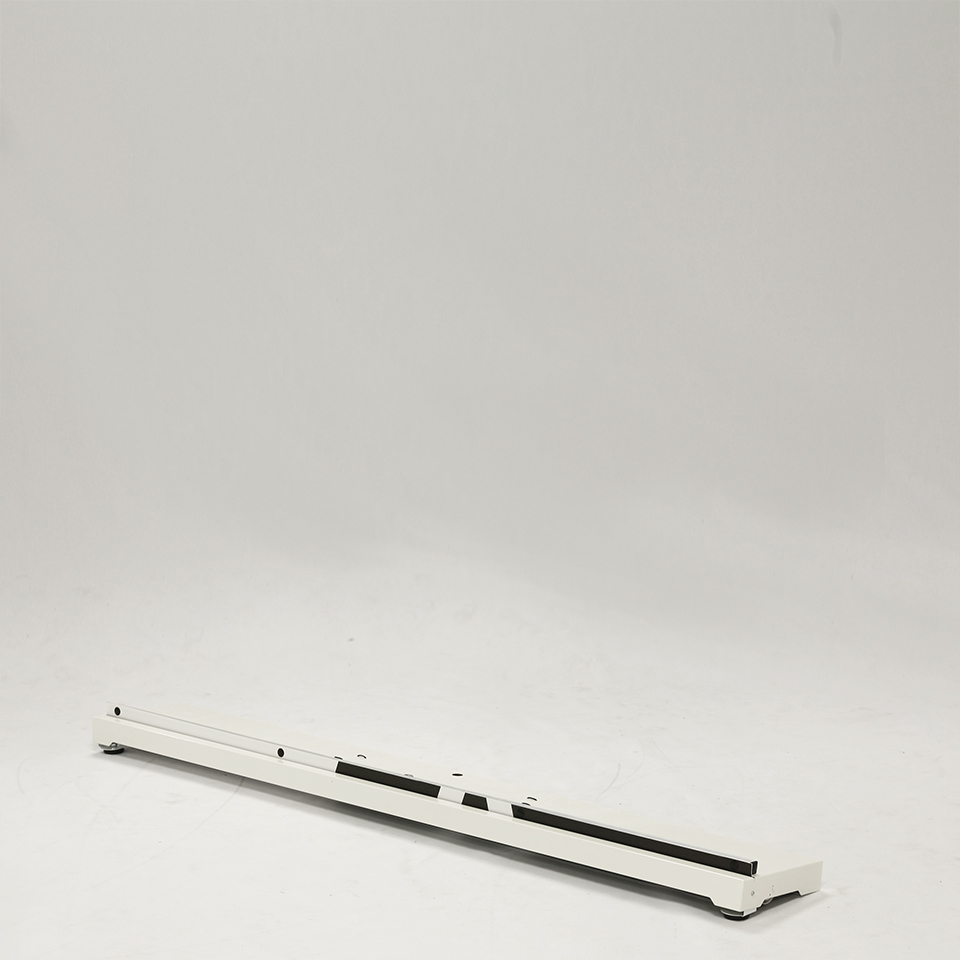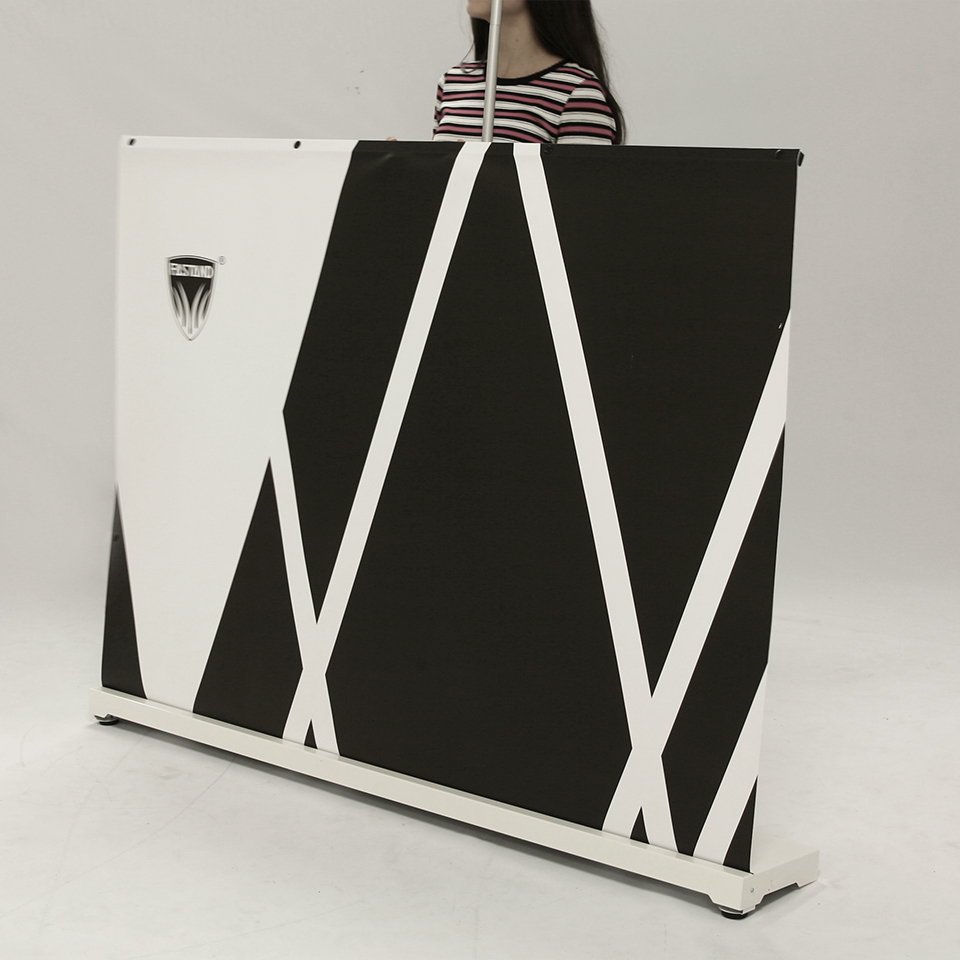 Recommended retail price € 240-
Suitcase and personalized graphic print included in the price.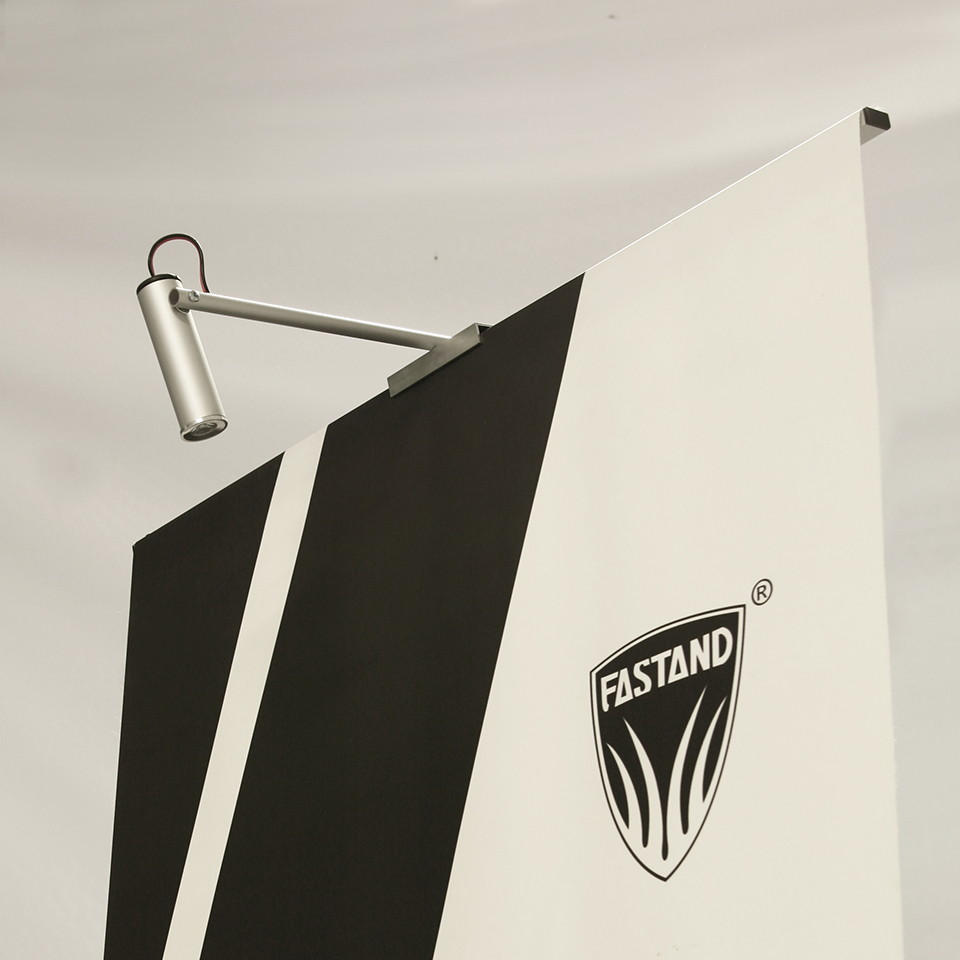 Led spotlight, with adjustable arm and fixing system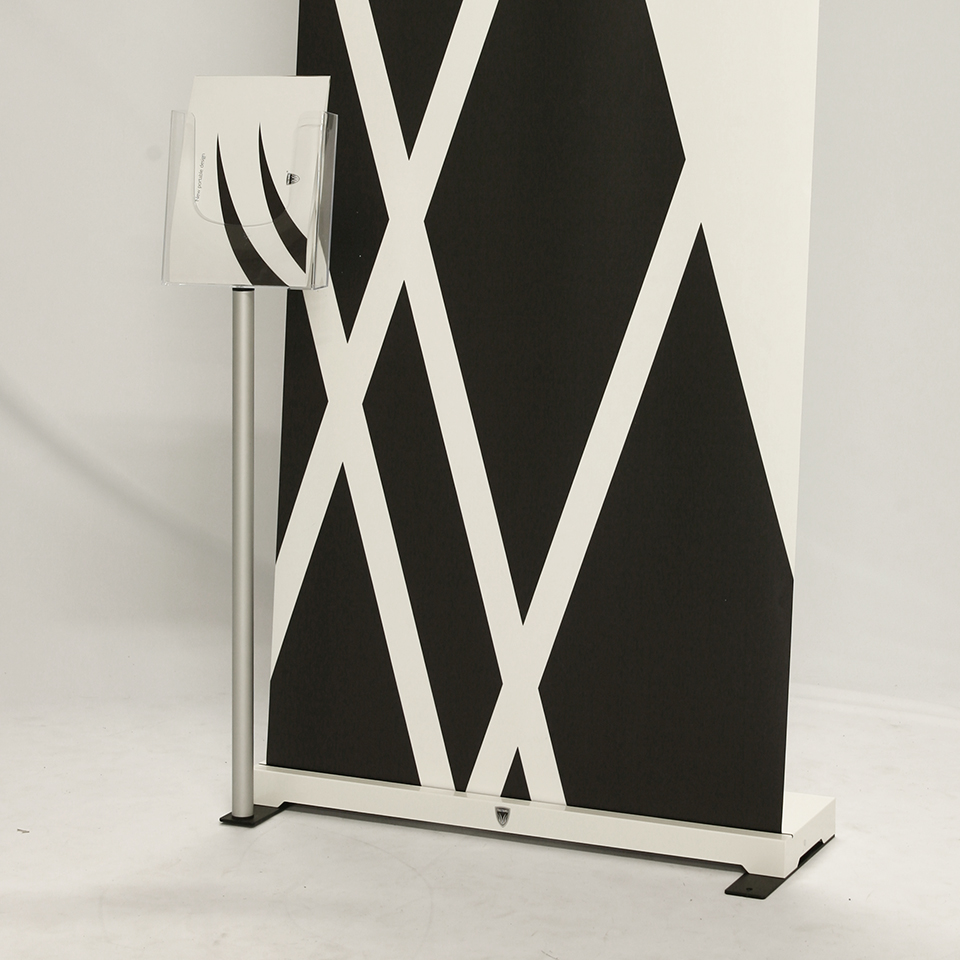 A4 brochure holder in transparent plexiglass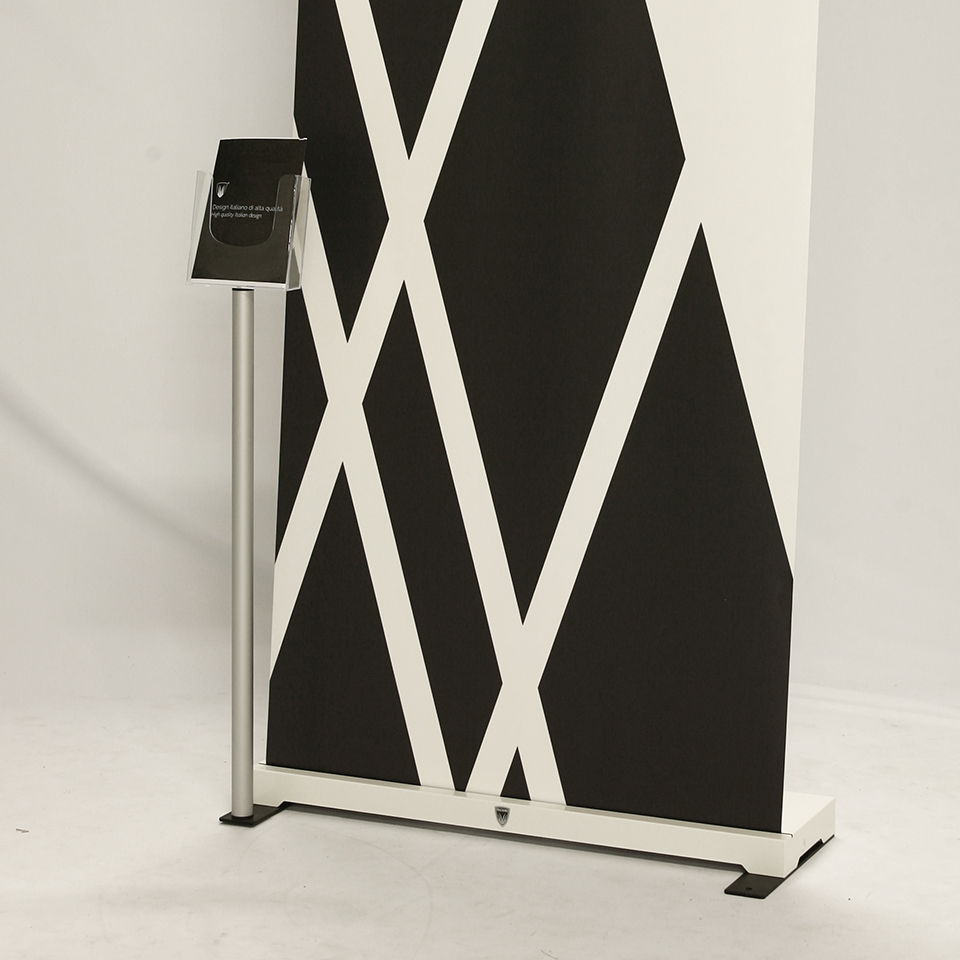 A5 brochure holder pocket in transparent plexiglass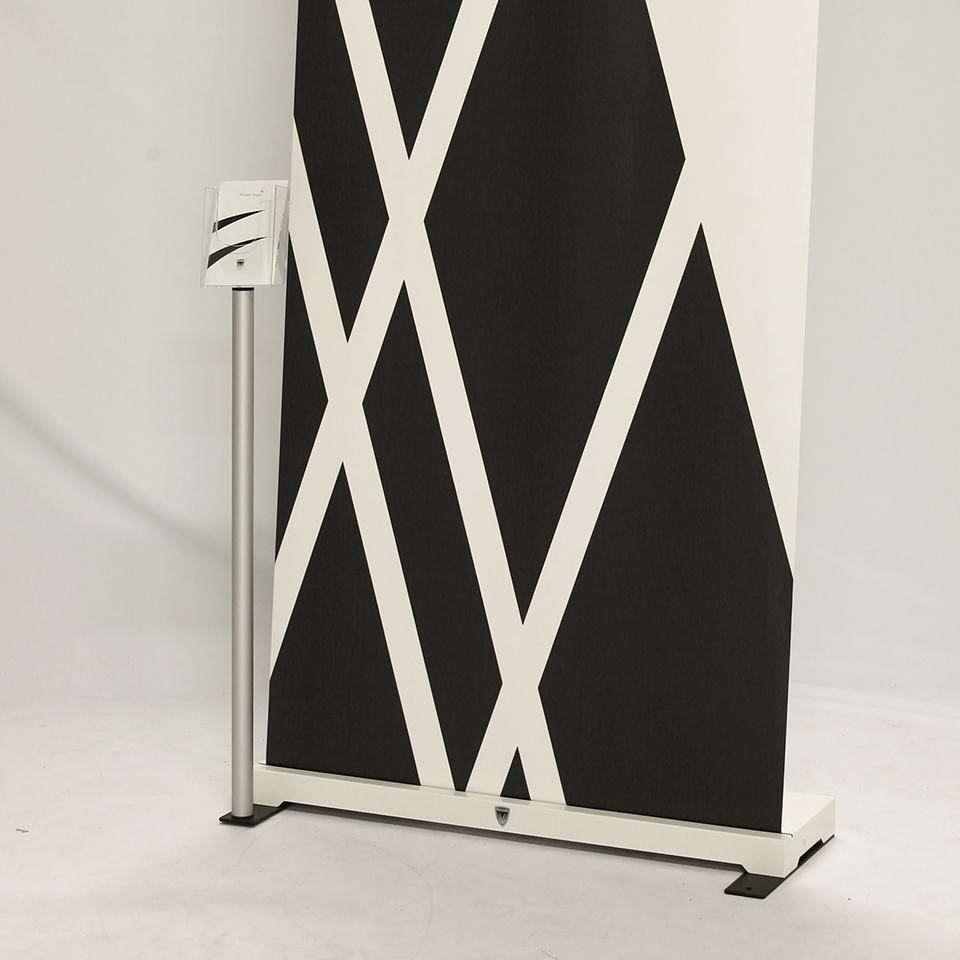 A6 leaflet pocket in transparent plexiglass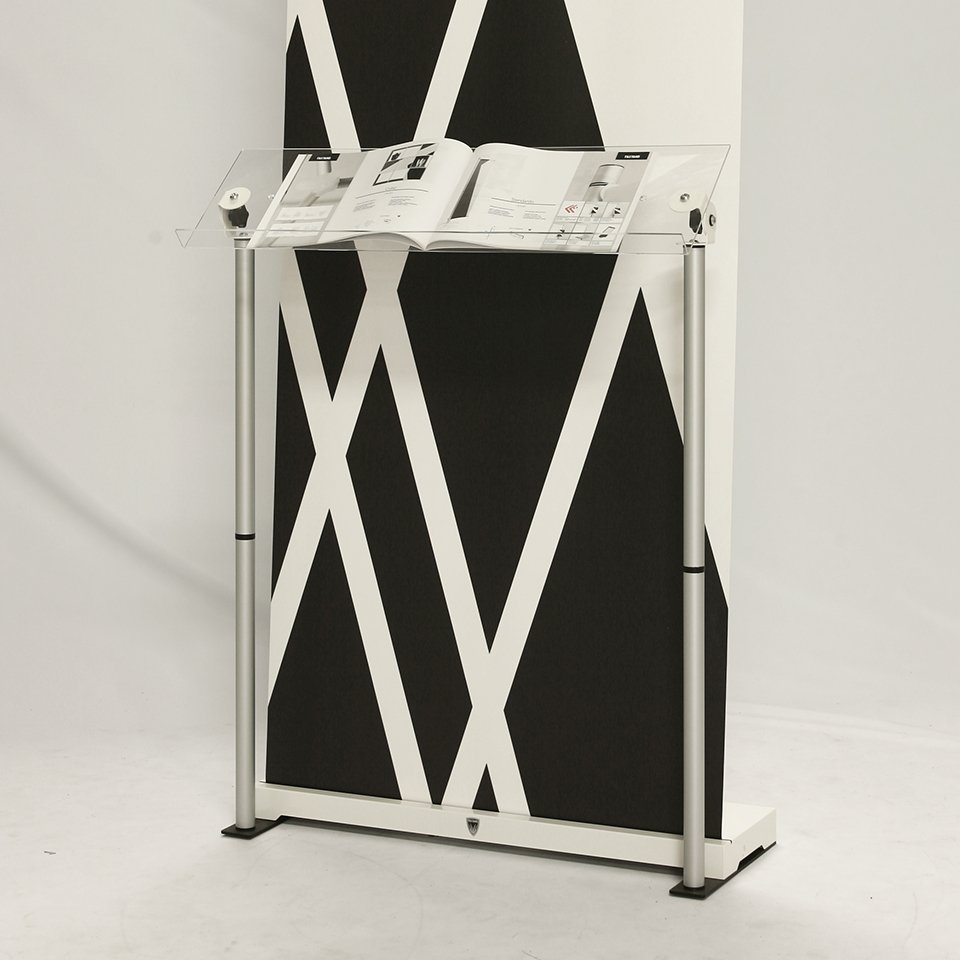 Angled as a shelf for brochures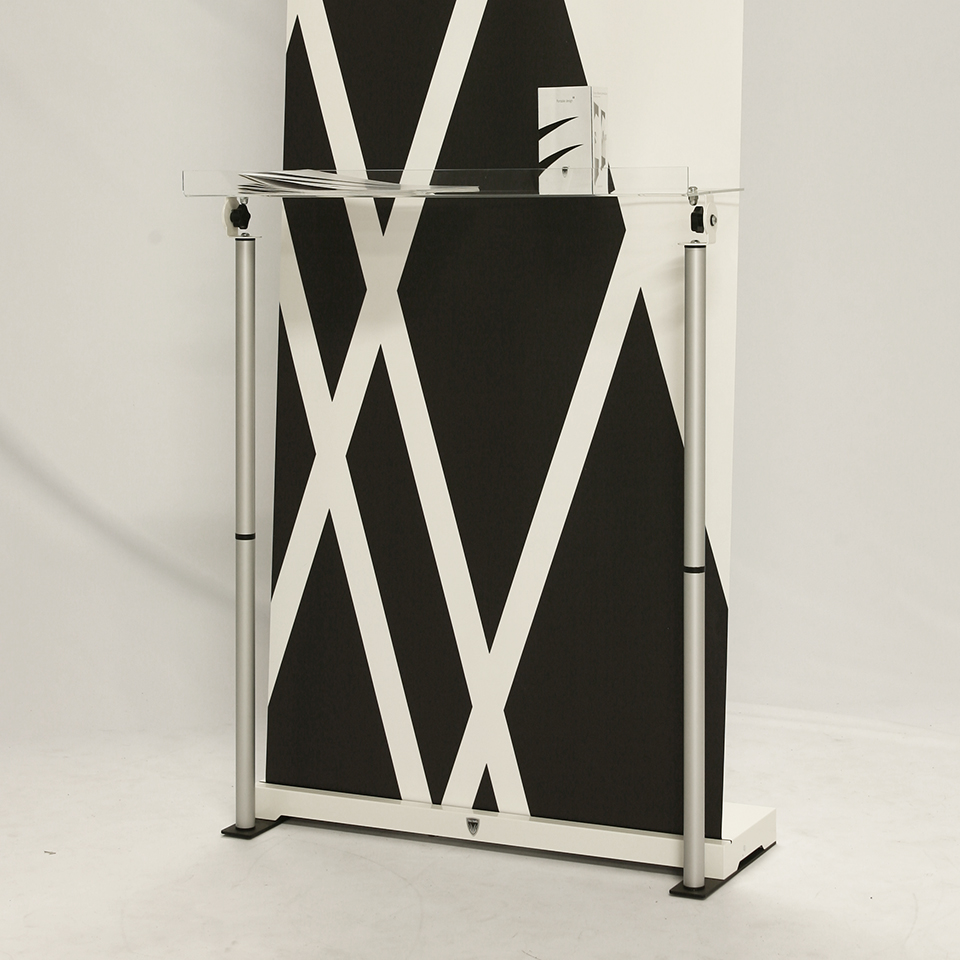 Linear as a shelf support
Swivel plexiglass shelf
Thanks to the rotating pins, we can adjust the position of the plexiglass shelf, creating a shelf for products, or a full-width catalog holder. Practical and beautiful, it is made of transparent material to be less impactful on the printed communication of the roll-up.
Complete your Velo150 with an original accessory
Guarda tutti i prodotti della categoria