Morfeus
The sliding separator panel opens a new dimension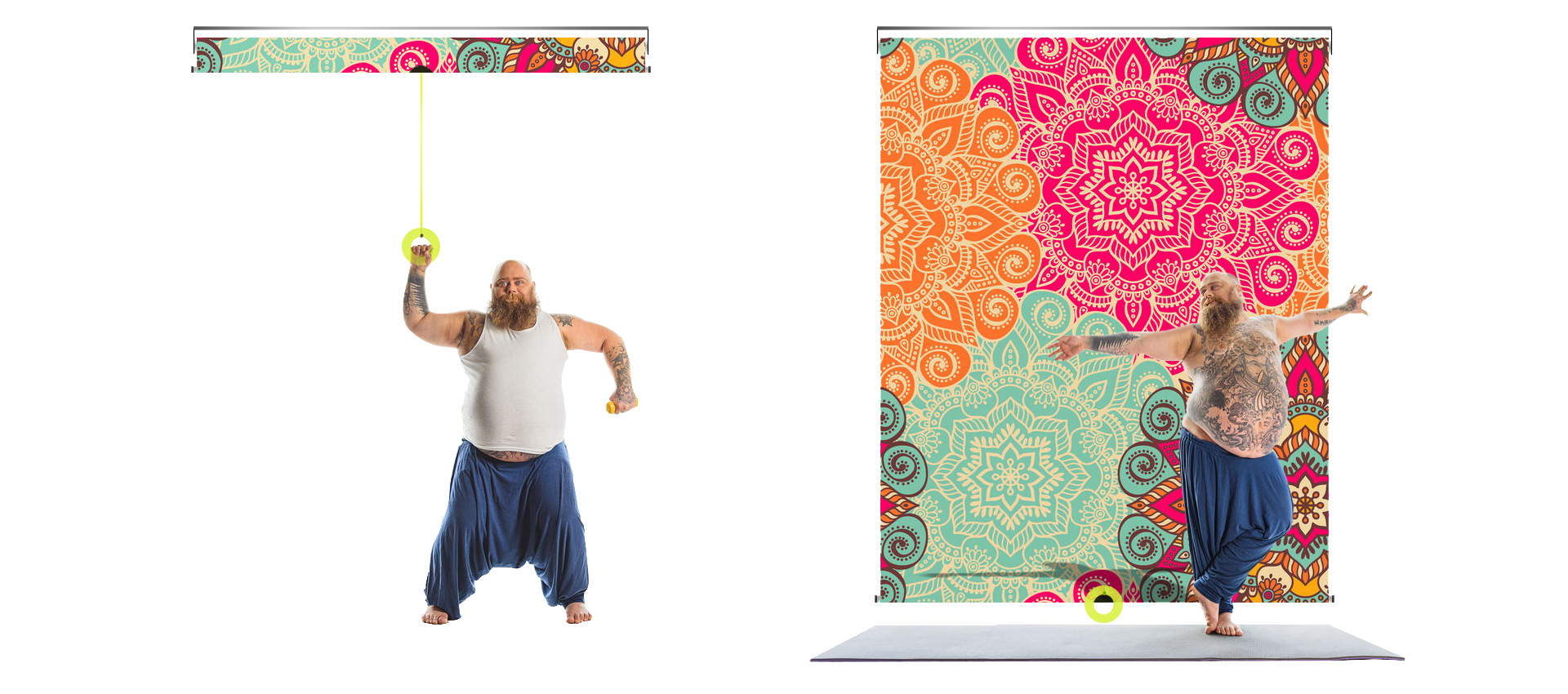 A simple click that regenerates space
Morfeus is a new intelligent system of sliding separator panels for the creation of vertical graphic panels so it is suitable for multiple purposes and with infinite utility.
It is a total look roll-up backdrop, without visible bars or elements that characterize the system too much and in a marked way, in fact both the technical parts and the elements of both upper and lower support.
The Morfeus vertical sliding separator panel, thanks to the complex manufacturing technique, is equipped with a return spring, which allows it to pass from 0 to 100% with a simple click, without chains , unsightly tracks and complex assemblies to be carried out on site.
Smart up and down system: integrated position locking system, in fact with a simple touch it is possible to stop the system in height and have the desired coverage at any time.
The Smart up-down system is integrated in all our Morfeus systems making it the most effective and intelligent system to manage the desired heights and coverage at any time.
Morfeus is made entirely of aluminum, with upper bar for wall or ceiling application and structured rotation tube.
Morfeus is made entirely of aluminum, with upper bar for wall or ceiling application and structured rotation tube.
Inside the tubular hides all the system technology: spring, brake system and position system (up-down system). It is possible at any time to adjust and increase the travel speed of the fabric according to the time you want to rewind.
The winding is guaranteed for life because the spring is not severely stressed during the rewinding process thanks to the integrated braking system.
In conclusion, the assembly: it is within the reach of anyone, simple and intuitive, in fact it is sufficient to install at least 2 clips (the recommended number varies depending on the width) with fischer on the wall or to the ceiling.
After that, hook the already pre-assembled system to the previously fixed clips.
At any time it is possible to remove the whole system from the clips, move it or relocate it in the desired direction and hang it up.
The clips are equipped with a vertical excursion of 10 mm that allow a repositioning during the installation phase, easily managing the inclination of the whole (this is very useful if the fischer does not was put perfectly linear and bubble)
Why install a Morfeus vertical system?
Suitable for various types of environments
Integrated and patented winding system
Fluid dynamic retarder Brake system
Up-down system position
Customizable graphic panel and various finishes available
Customizable handle
Perfect tensioning of the cover sheet
Quick fasteners in metal
Reposition to the wall or ceiling
Easy installation
Lightness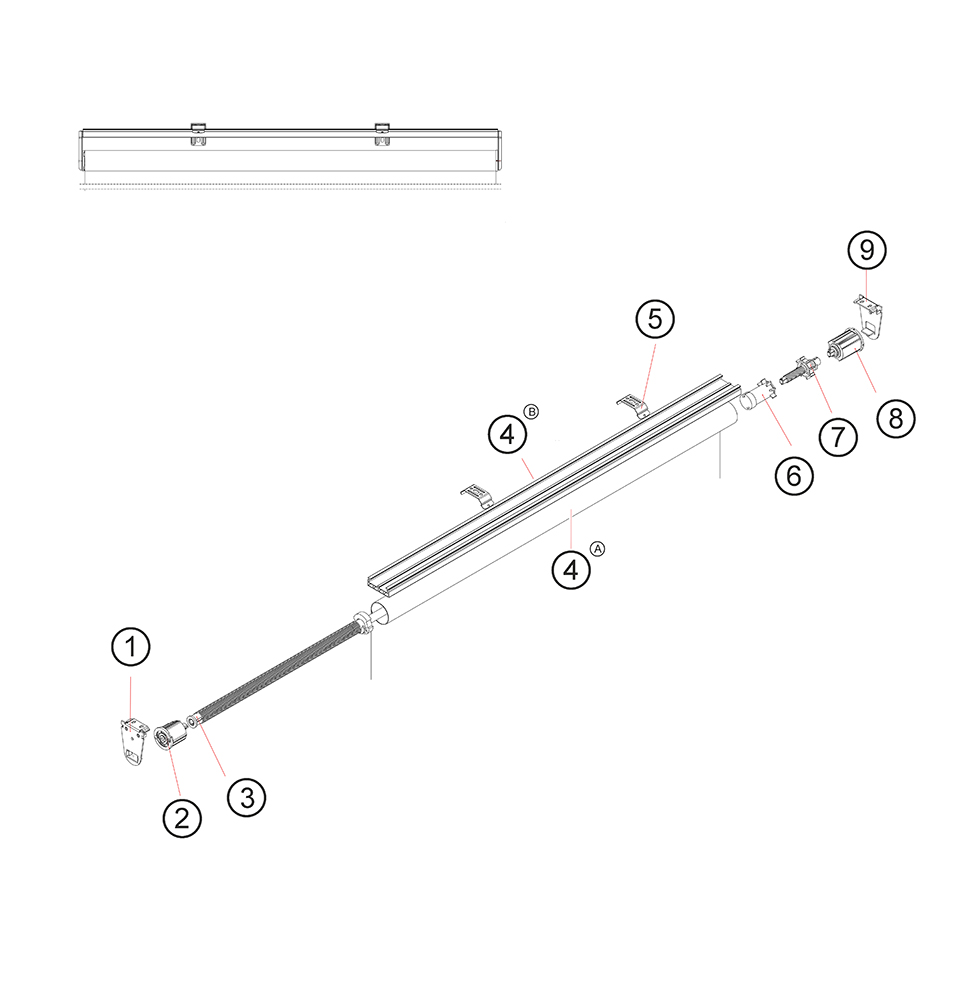 Innovative technique and components 100% Made in Italy
1. Metal bracket for spring locking
2. Sliding pin for spring loading
3. Spring system for vertical operation
4a. Internal aluminum profile
4b. upper aluminum profile for wall-ceiling attachment
5. Adjustable wall-ceiling fixing bracket
6. Advance slow motion for the rolling phase
7. vertical lock adjuster (vertical stop)
8. right pin for regulator
9. metal bracket for pin locking
Morfeus adapts to many environments, discover the usefulness of changing the space.
Shops and shop windows, showrooms, exhibitions, offices, warehouses and laboratories, homes, common areas and areas of high turnout.
Perfect as a back graphic showcase or as a darkening element when setting up a shop; perfect as a backdrop in showrooms or as a graphic panel and background for photographs.
Excellent tool to list the technical characteristics of a product while at the same time creating a background on which to define it visually.
Can the sliding separator panel be used as a colored shade or light graphic on windows in offices, homes and laboratories? (it is an excellent light manager when and where you need to control it effectively)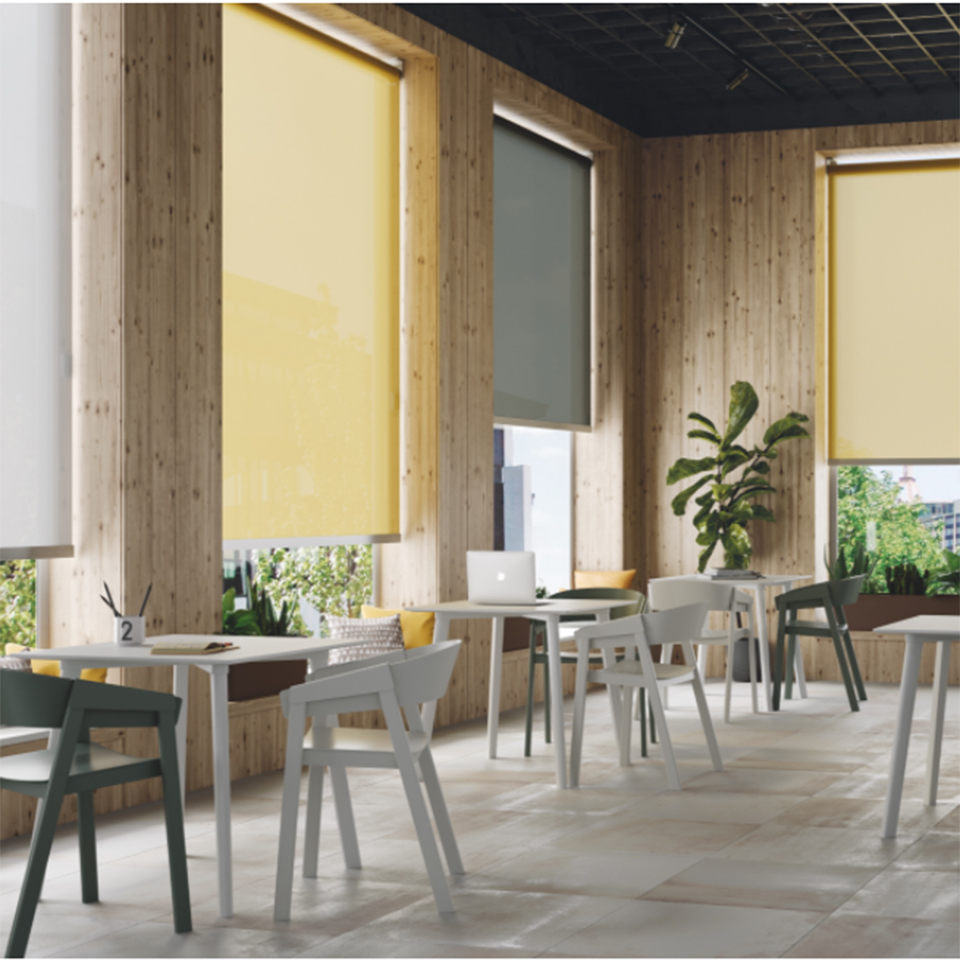 If you change Morfeus, everything changes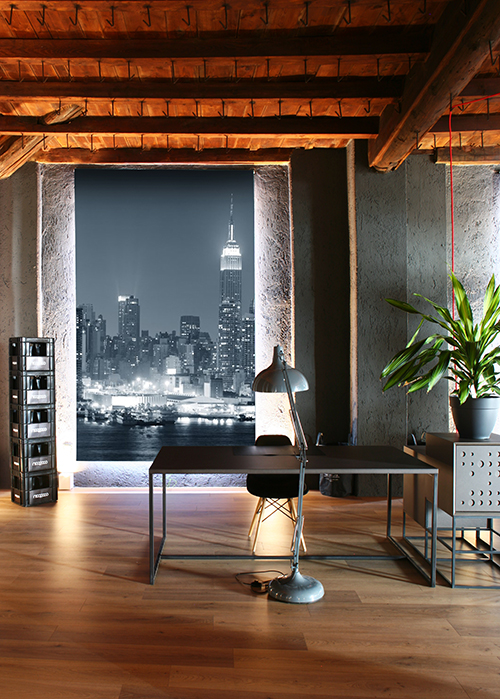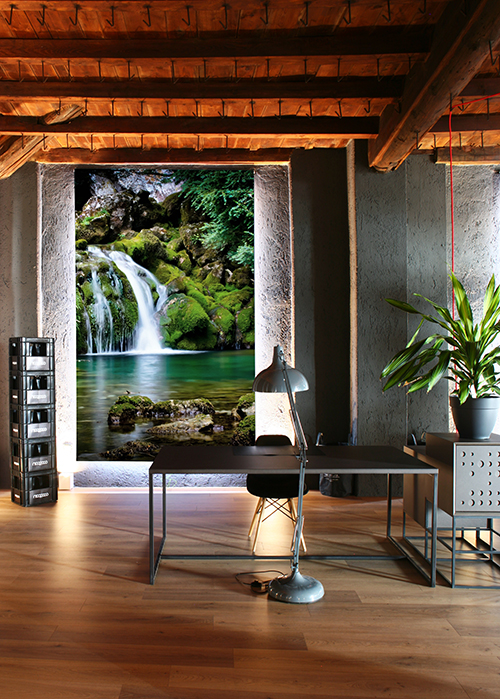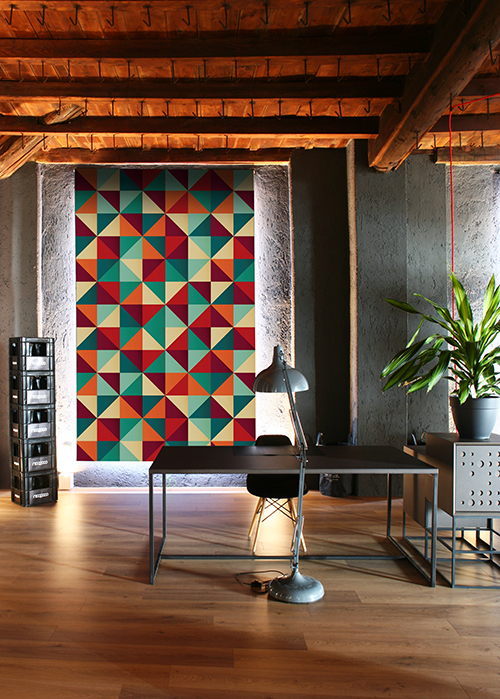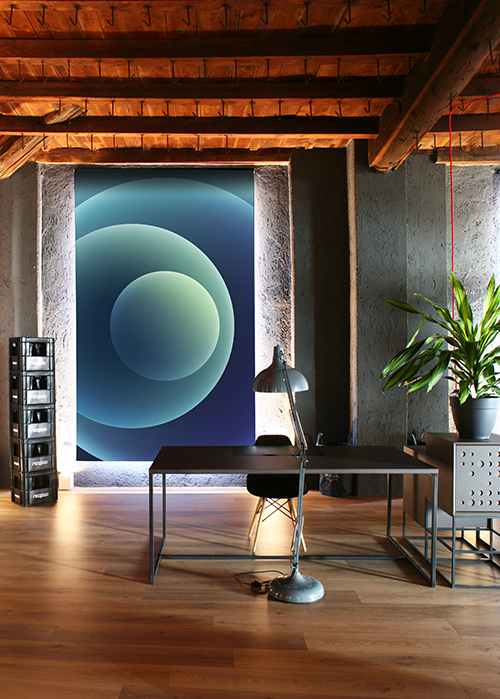 Divide and create spaces from above
Here is the big news, it's easy to divide a space with free-standing panels from the floor but from the ceiling is extremely difficult and innovative. Morfeus the vertical sliding separator panel was born from the fastand experience of high quality roll-ups to enter the interior market and relocate our brand even in this sector that until now did not see us present.
Creating paths, backdrops, walls and rooms that disappear completely, descending only when you need to use them is a great novelty.
Ideal as a cover for spaces that you do not want to show or hide with a simple gesture of the hand, and which return to position hiding completely.