Lineo
The quick and easy stand backdrop, ideal for all situations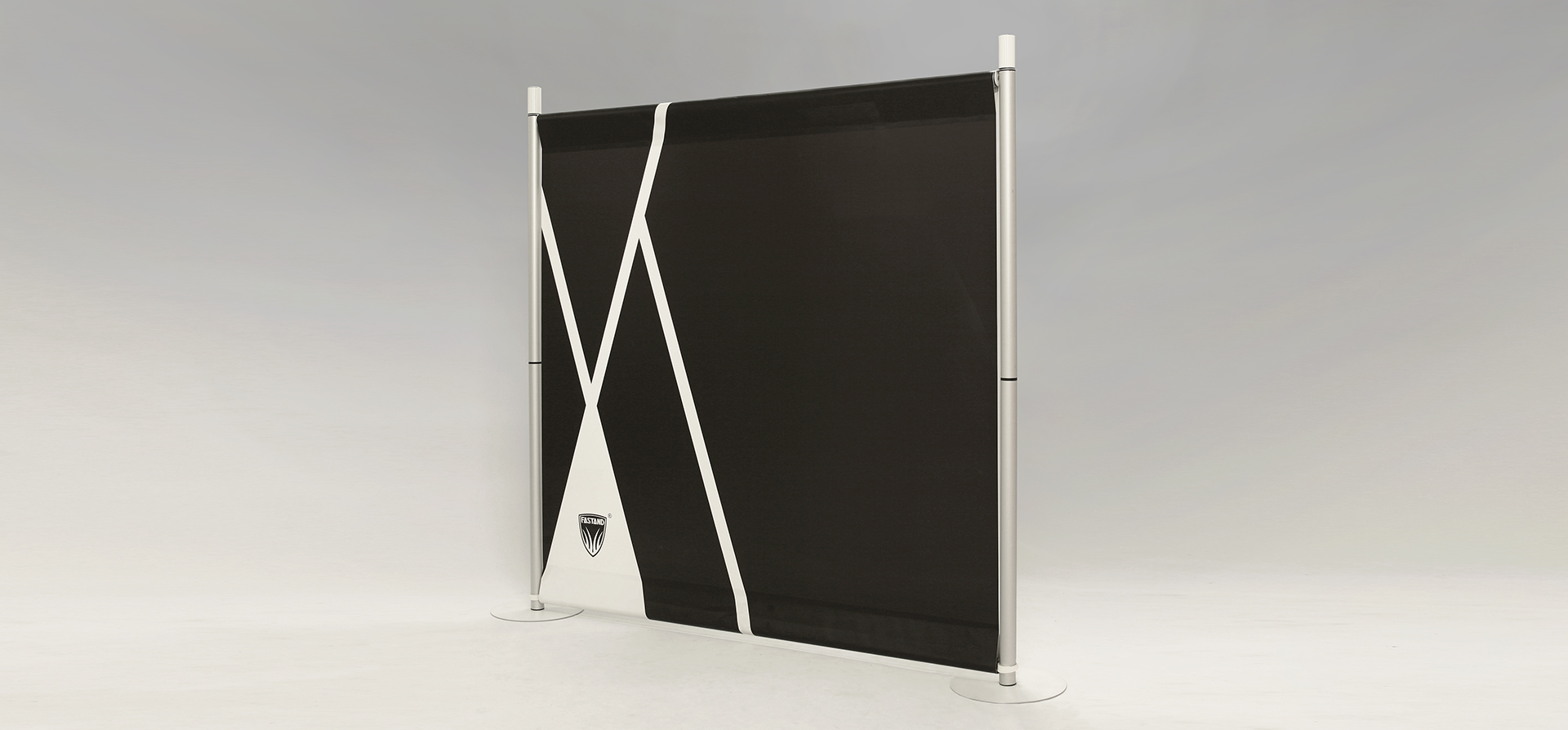 Impressive character, with total communication
The Lineo stand backdrop with a clean and essential design is ideal as a backdrop, dividing or fifth wall, for fair stands, events, congresses or conventions.
Lineo is made of aluminum with circle design bases painted in the same color as the upper finish to make the product unique by voting it with your graphics. The fabric both in PVC and in anti-crease textile holds perfectly thanks to the lower ring joints, which makes it essential and perfect as a fair backdrop.
In the upper part of the Lineo backdrop we have created a very effective interlocking system in painted metal to make it solid and indestructible.
Never surprise with this wall, choose Lineo.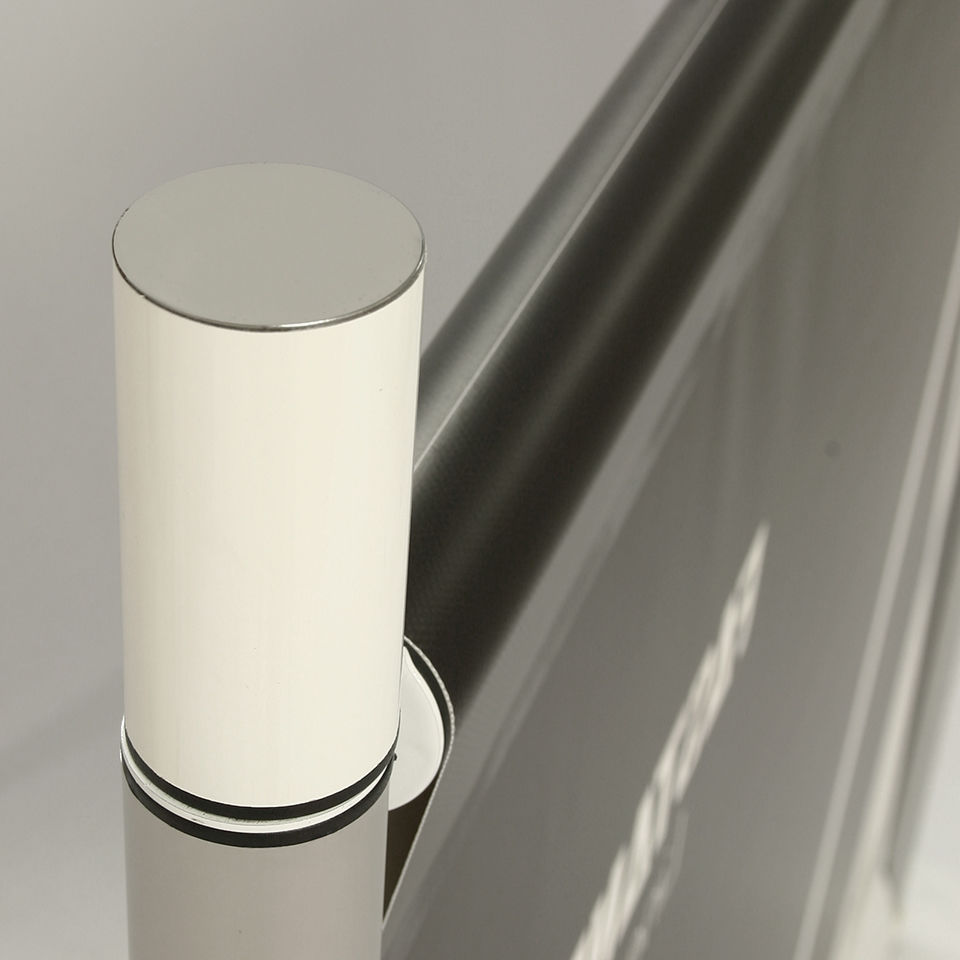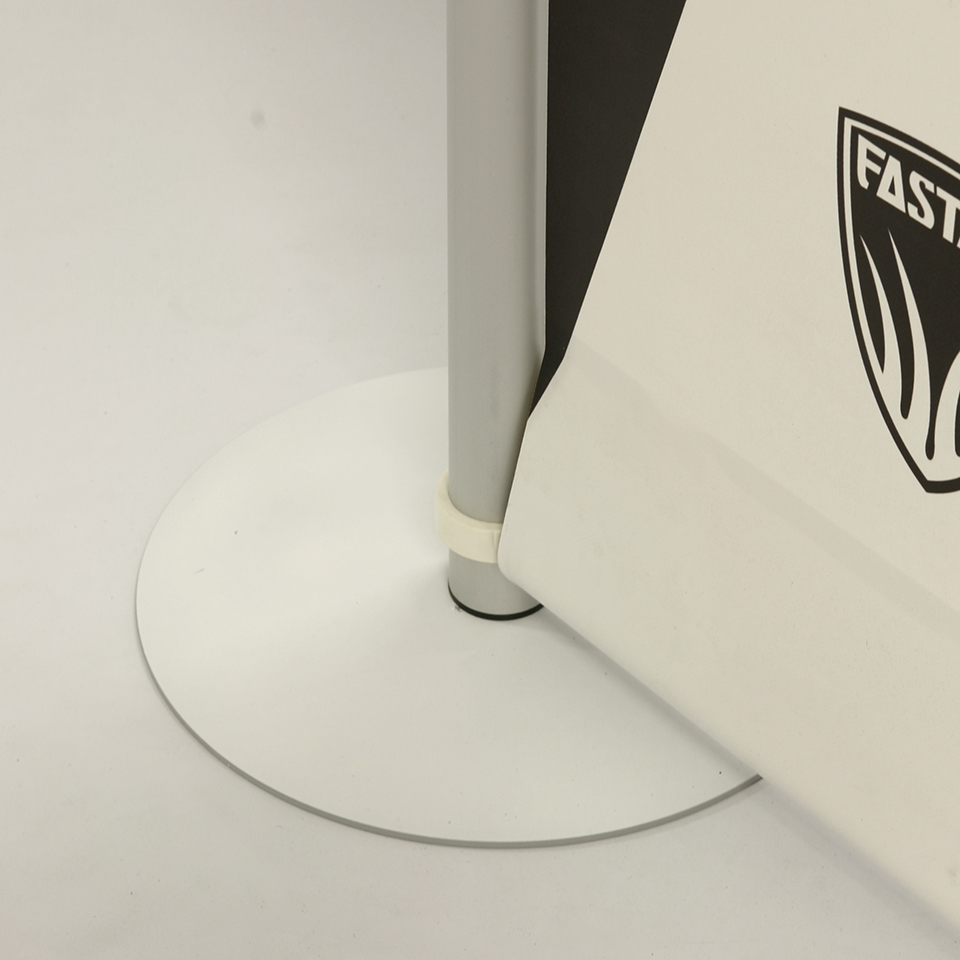 Colored finish with chrome terminal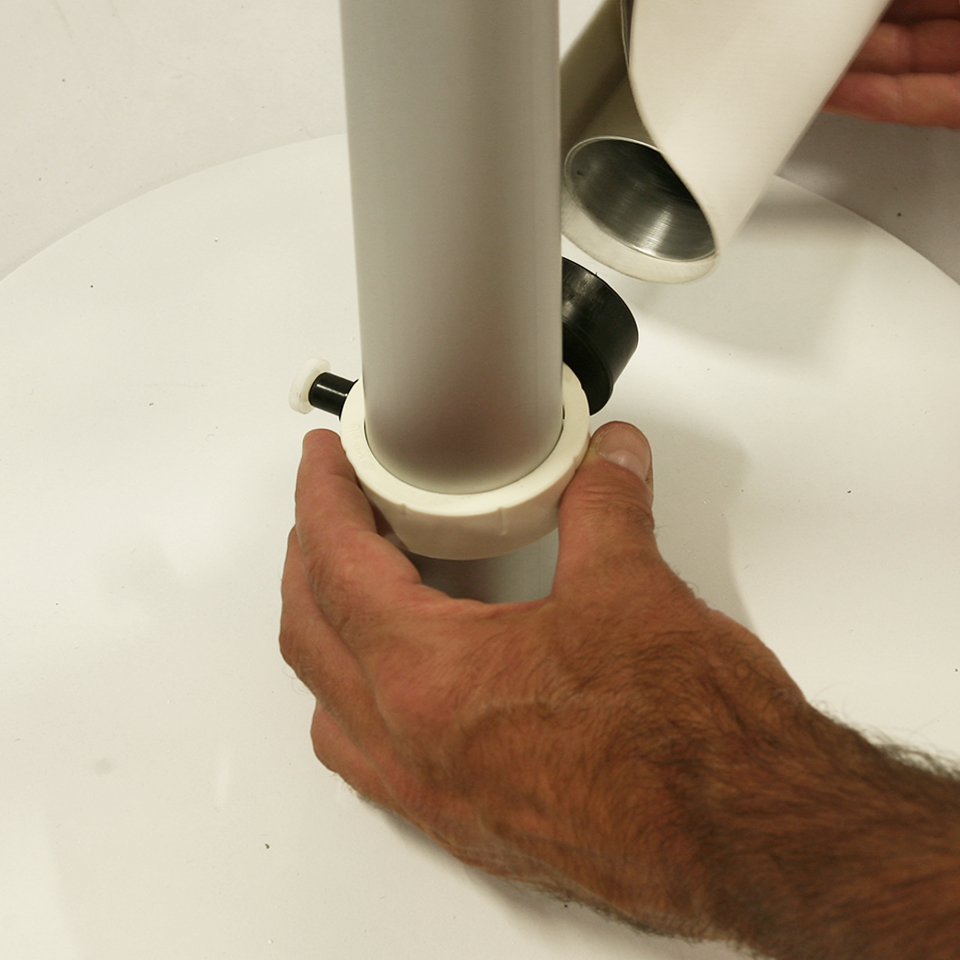 Sliding fabric tensioning system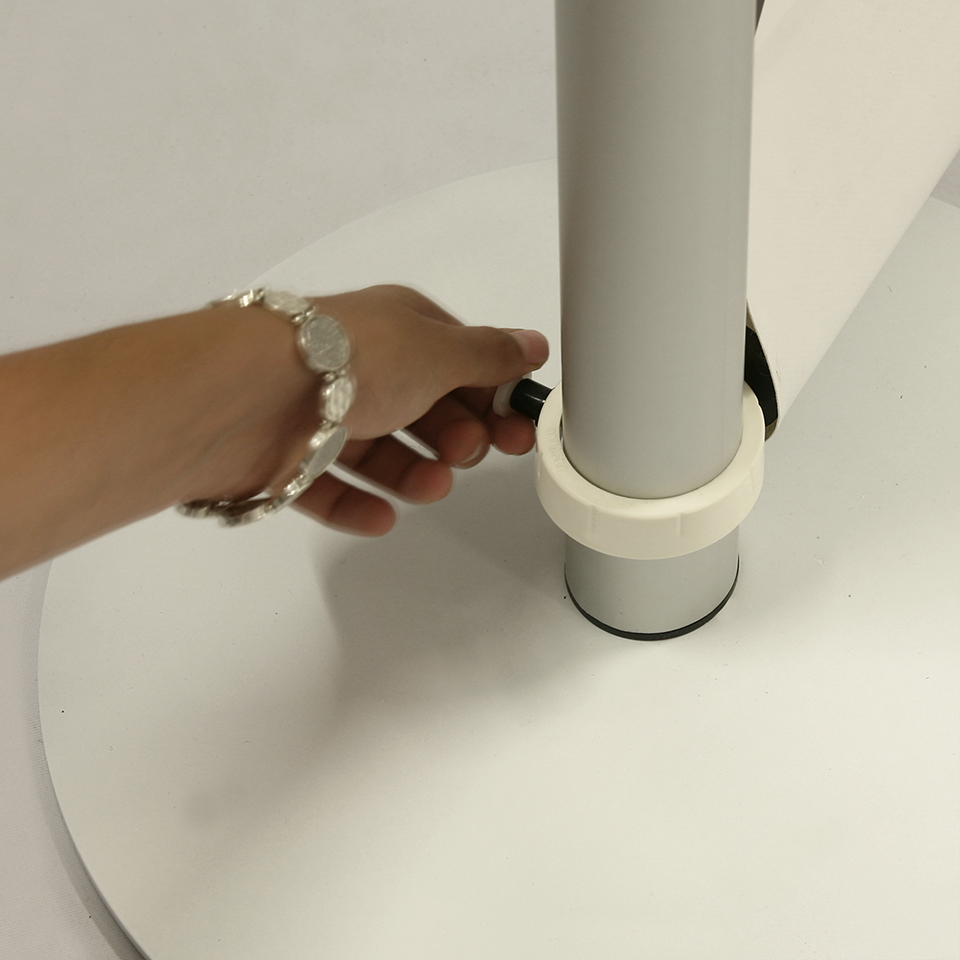 Quick locking of the sliding joint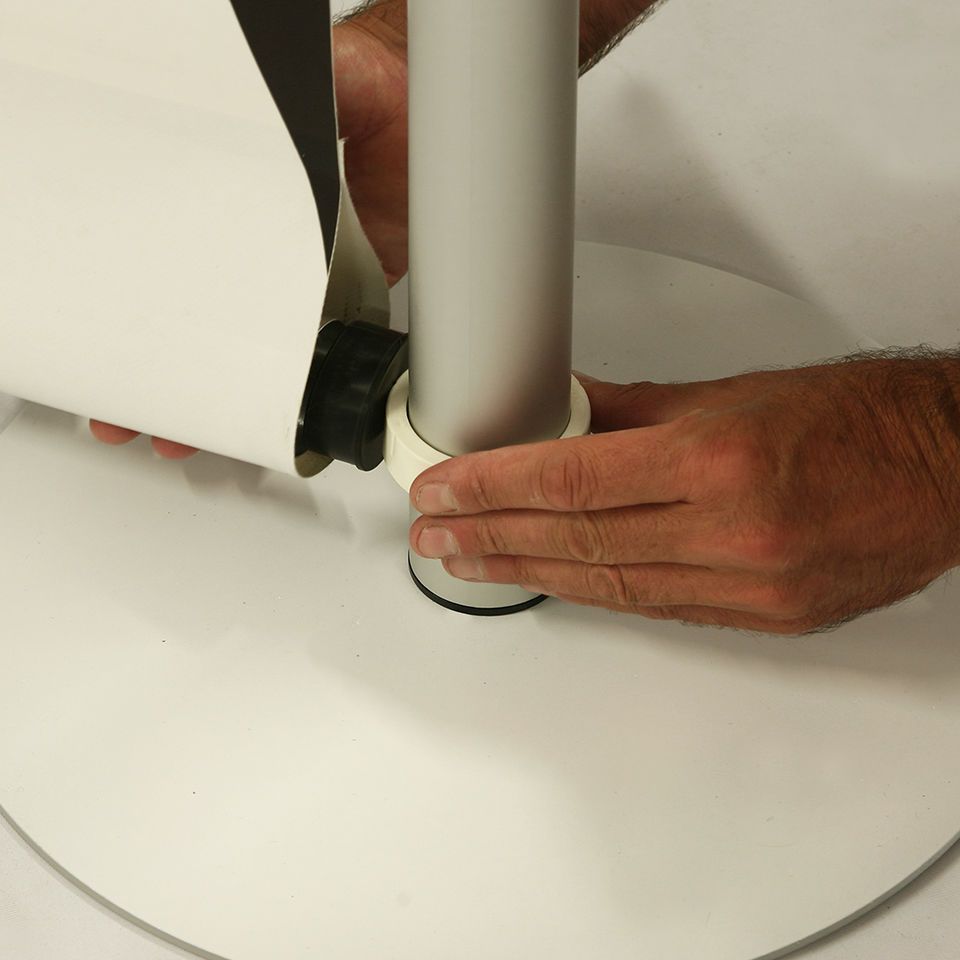 Quick fixing of the lower tensioner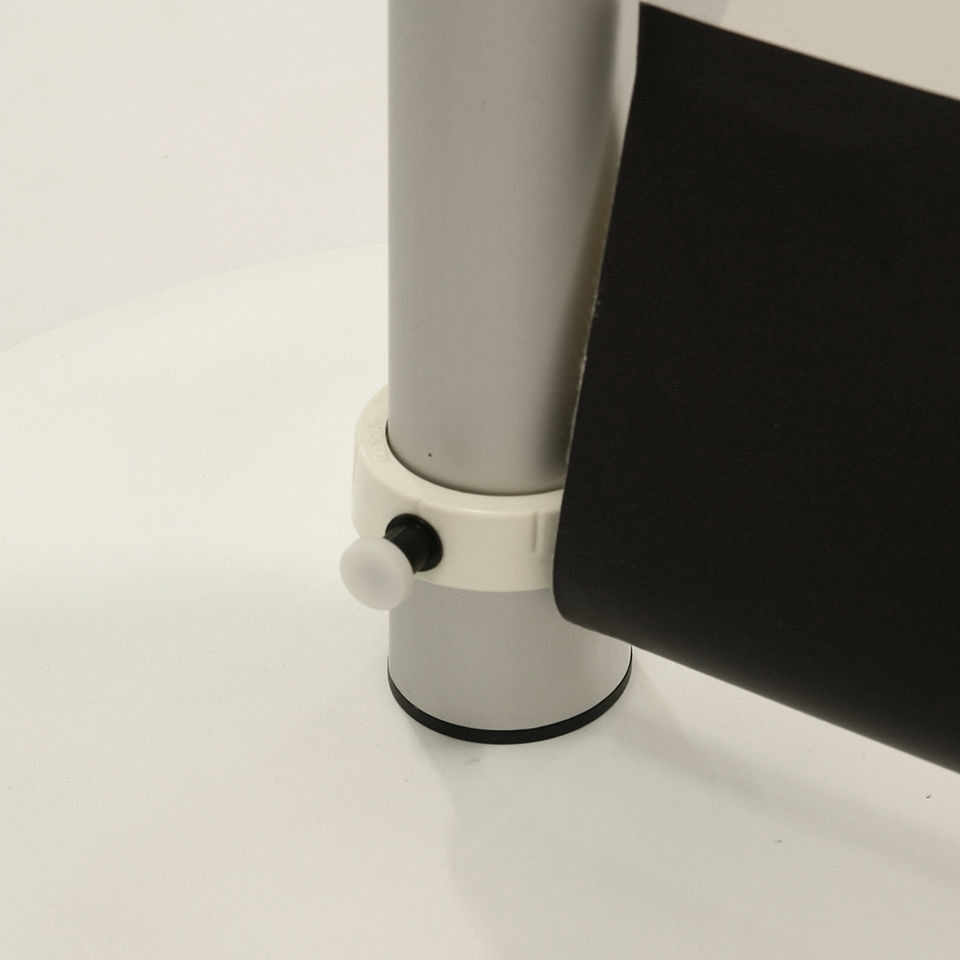 Tension knob
Why choose a Lineo fair backdrop?
Silver finish aluminum structure, modular and easy to assemble
Bases in painted steel, in line with the ends of the same color
Elegant colored fasteners
upper fixing system in painted steel, for total safety during the event
Lower tensioners for a perfect coating of the coating
Coating in many types of fabrics
Transport case
Tool-free setup
Quick assembly of a few minutes

Ul>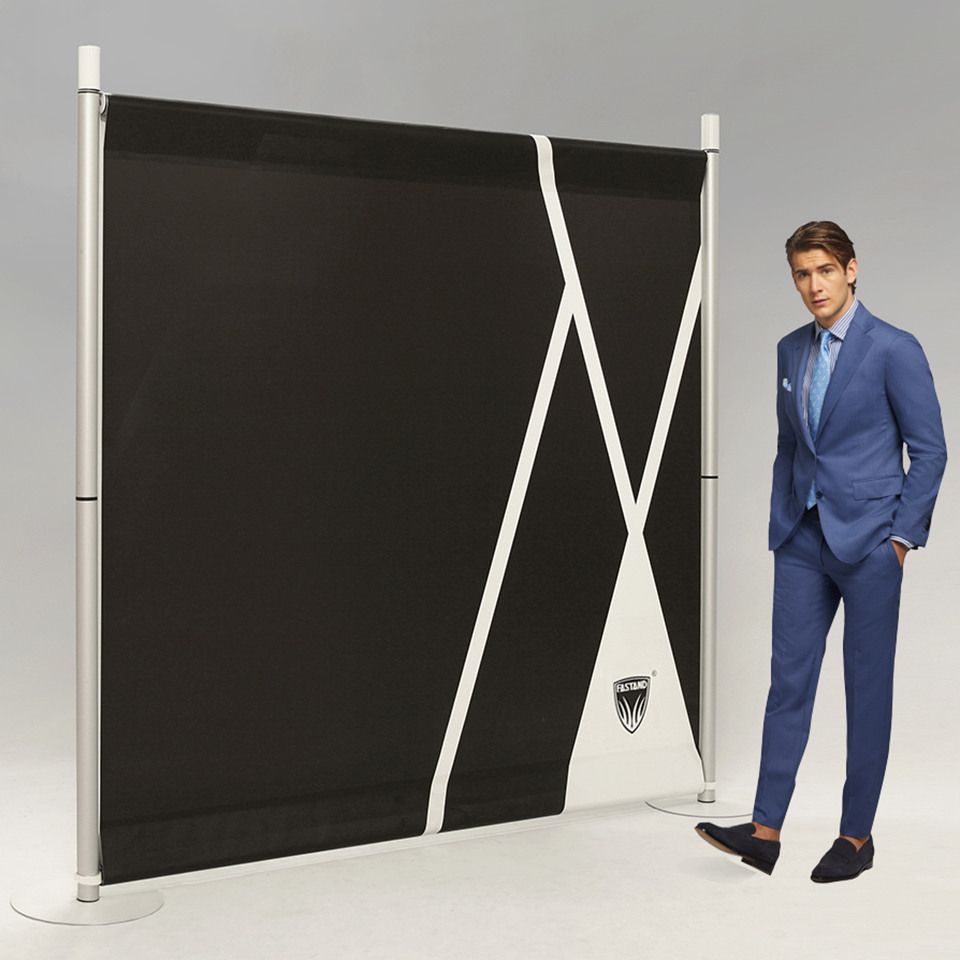 New Total Look finishes, more personalization to your Lineo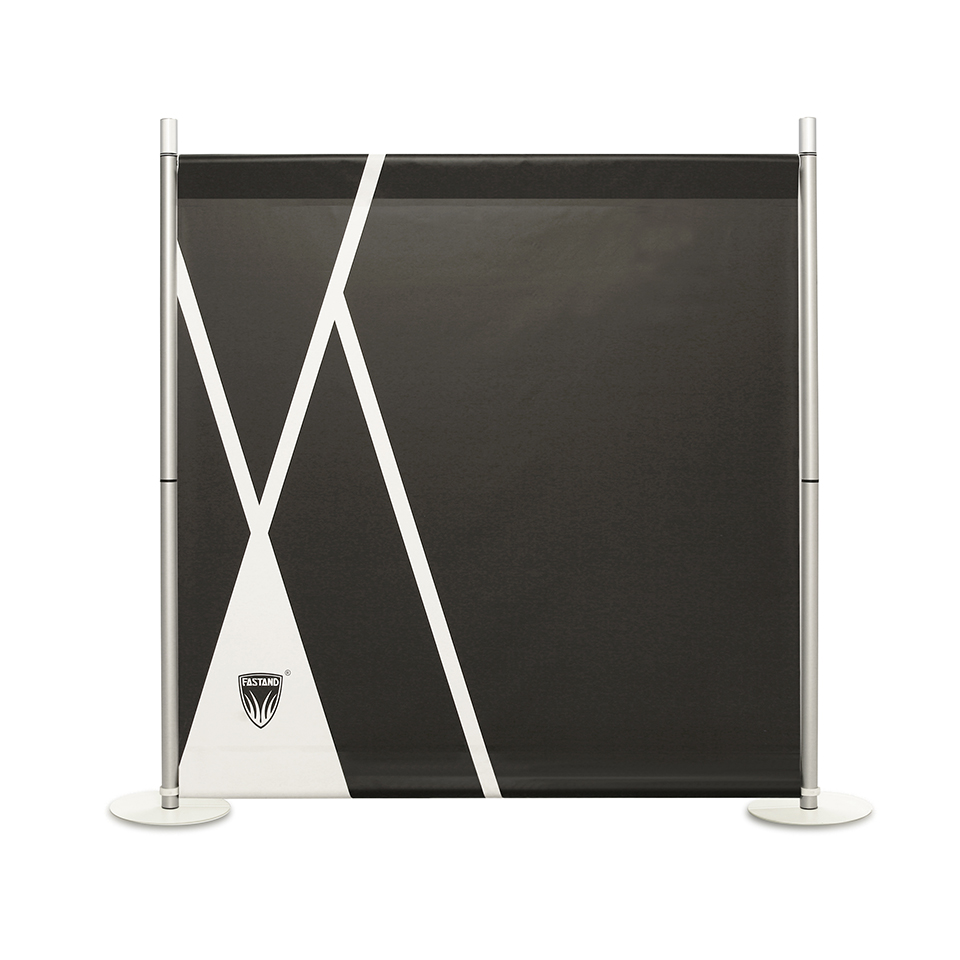 Lineo with Total White finish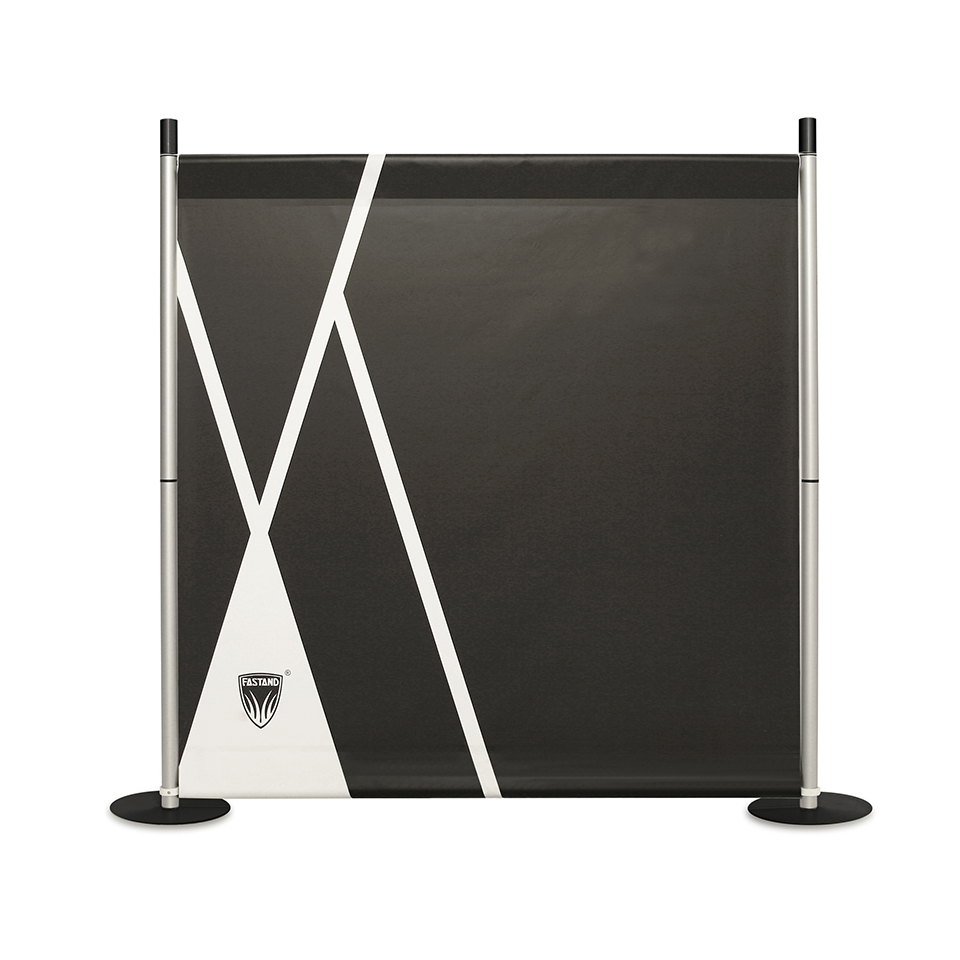 Lineo with pure black finish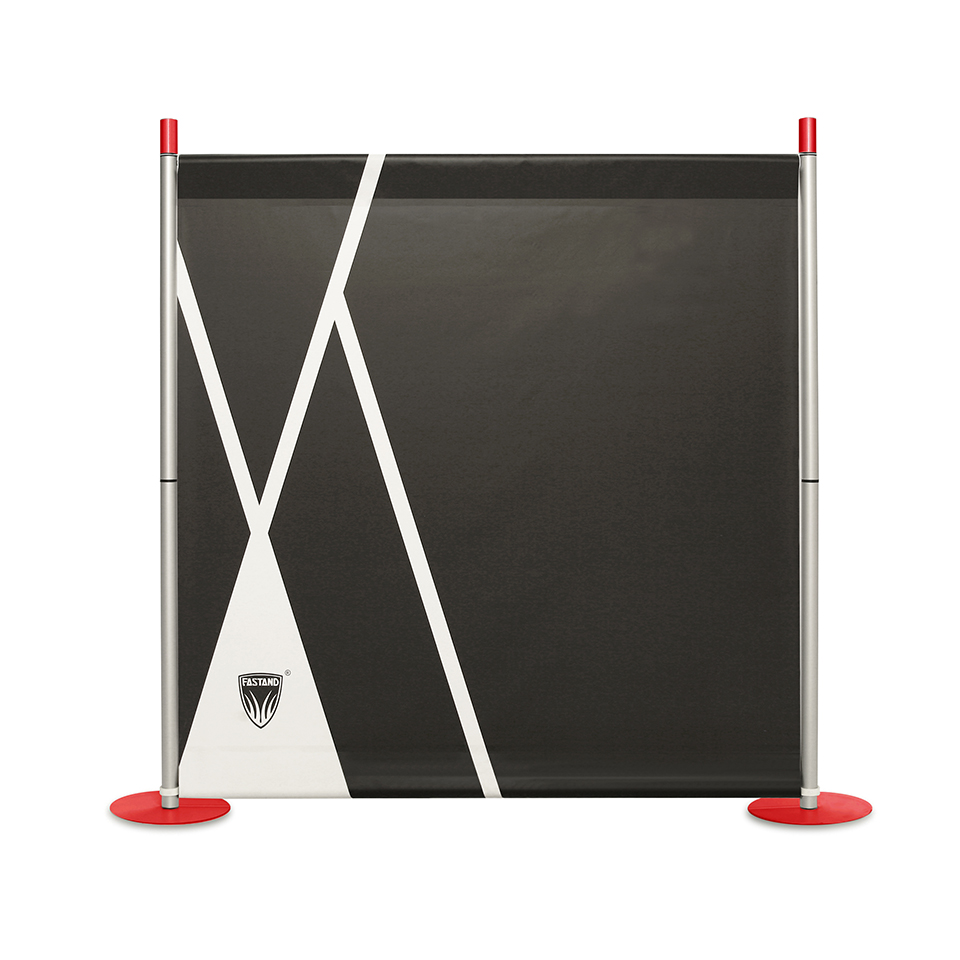 Lineo with Rosso-Sport finish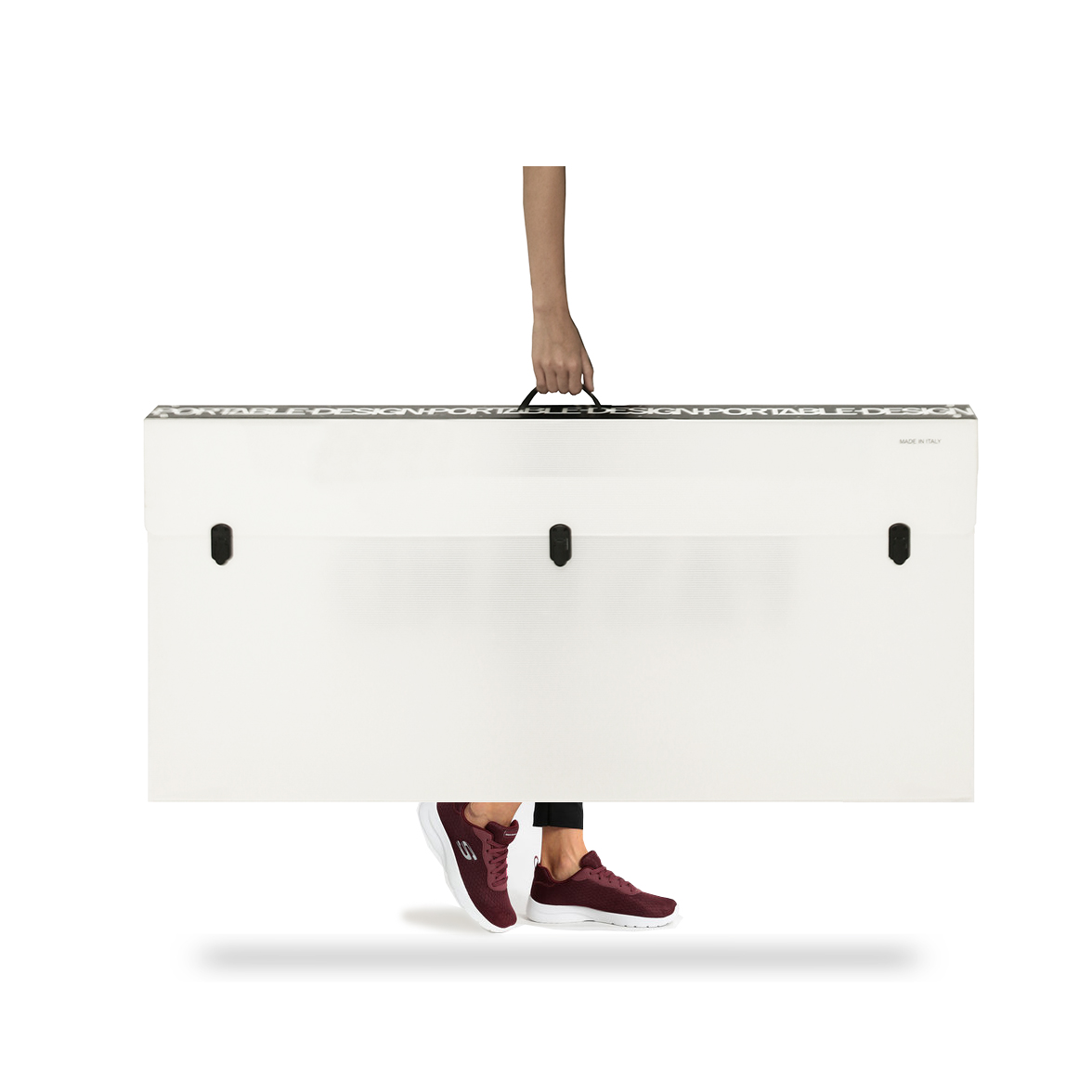 All in a convenient carrying case
You dismantle and reassemble it a thousand times. Transport it and transport it a thousand times. We have also designed a rigid suitcase for this new product that would contain all the elements, and above all that would allow it to be moved while protecting the contents.
The suitcase is also very space-saving, just think, only 100x53x6 cm.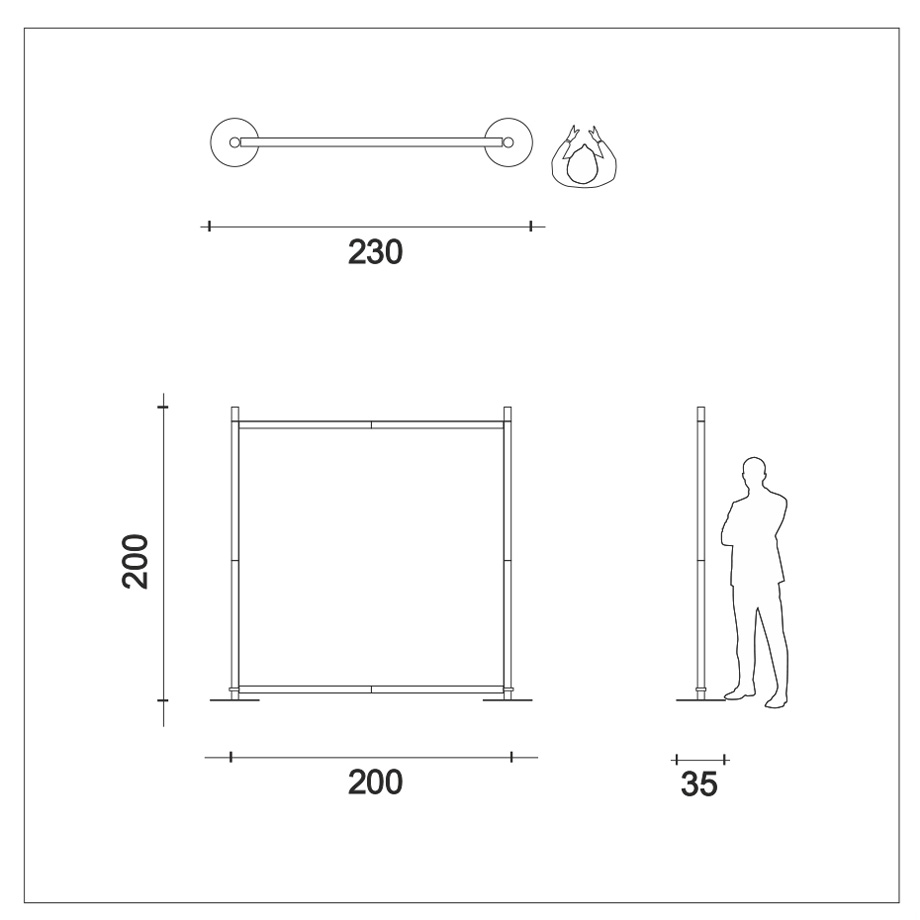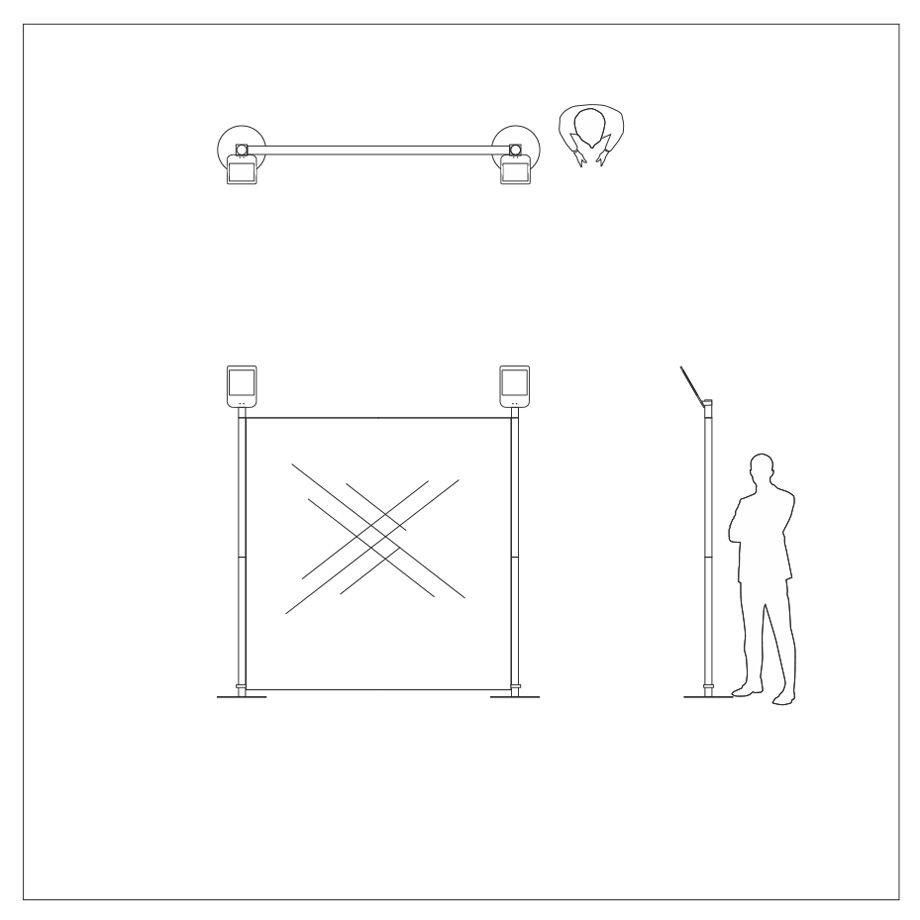 Recommended retail price € 440-
Suitcase and personalized graphic print included in the price, accessories excluded
New Lineo accessories range