Vetra
The fully interlocking portable display cabinet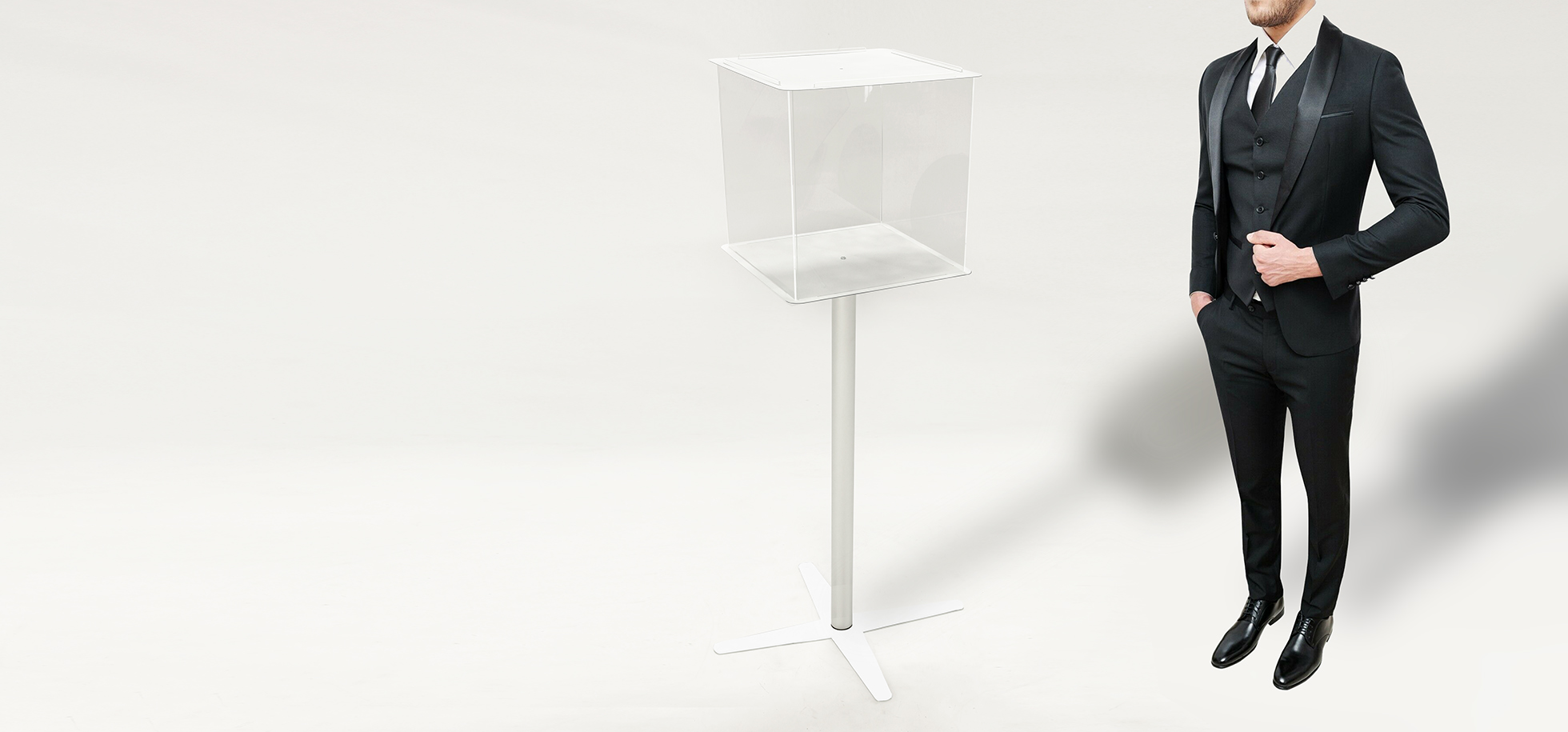 Spectacular design with total visibility to your product
The Vetra portable display cabinet by Fastand is made of aluminum with anodized finish, painted steel base and plexiglass panel upper block. Thanks to the attachment system of the plexiglass panels, the showcase is compact and can be carried in a suitcase, making it portable.
It is a light product that can be easily assembled by anyone. The design of the display cabinet is minimal and elegant, in fact it adapts to the display of any type of item, to which you want to give importance in the exhibition stand.
Use the showcase as a valid accessory to complete and furnish the exhibition stand or to furnish a corporate space.
Transparent plexiglass with polished edges that reflect light, give the product a high visual impact, elegant and with a modern design.
Why choose the portability of Vetra?
Completely portable easily
Interlocking showcase
4 mm polished flush plexiglass
Laser cutting of all components
Star base
Aluminum structure
Painted metal shelf
Anti-bacterial paint
Quick fixings with satin finish in aluminum
Transport case
Tool-free setup
Quick assembly of a few minutes
Ideal for highlighting a product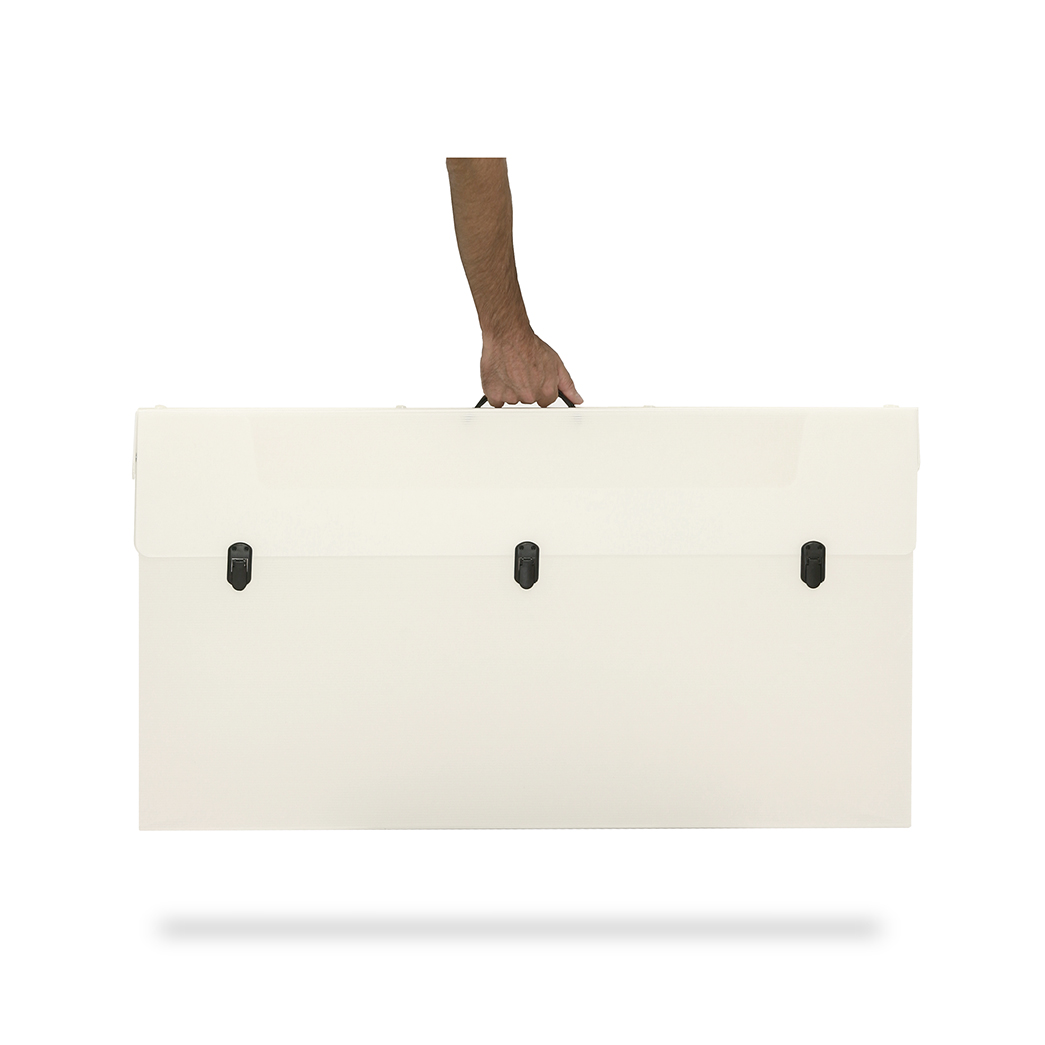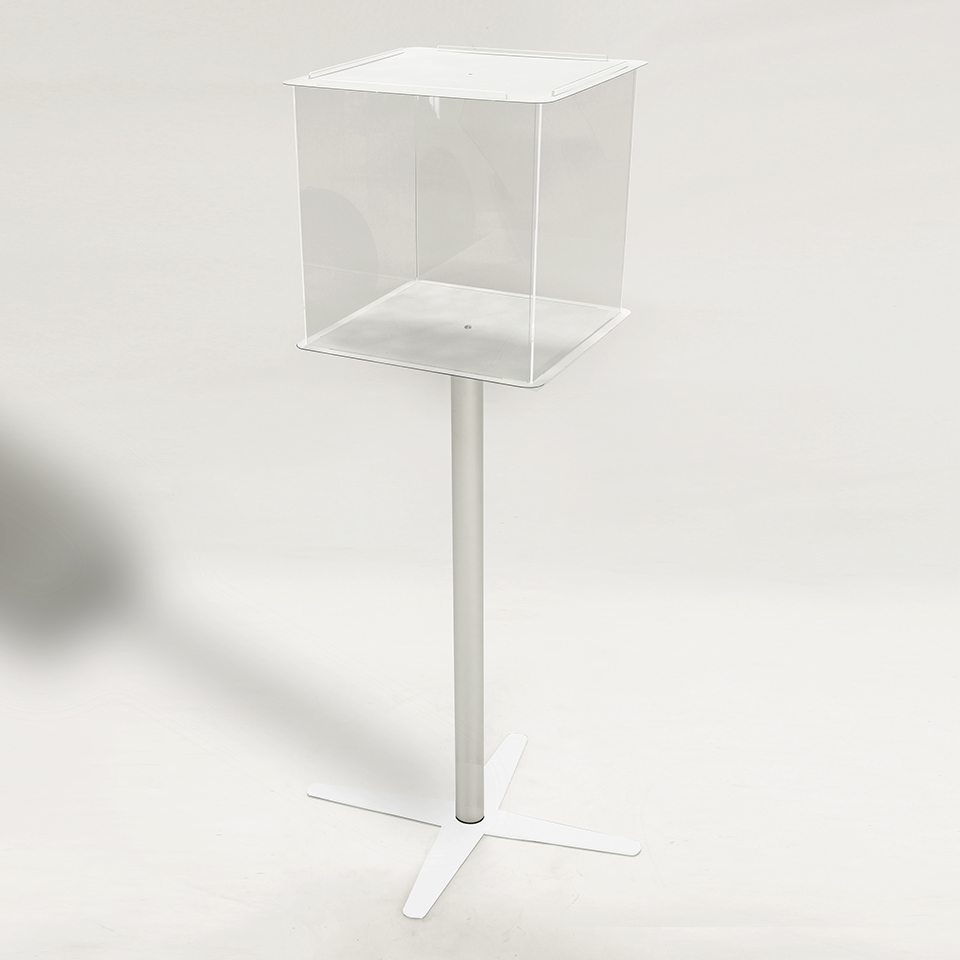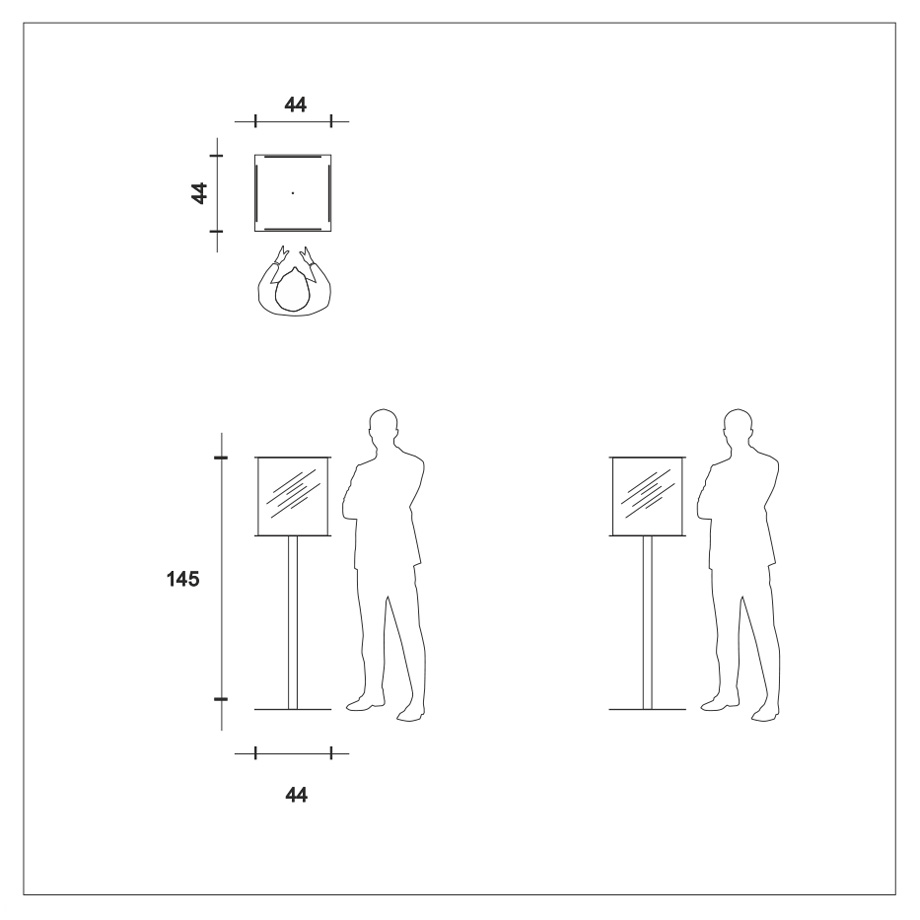 All the components of the showcase to be so easily portable have been conceived and designed in single flat pieces, with very little thickness that assembled (quickly) interlocking are stowed in the case by only 6 cm thick.
Nothing comes from chance and Vetra is taking advantage of our constructive know-how and best expresses this point: the portability of fastand objects.
The showcase is portable and is made up of 4 plexiglass panels, 2 caps, 1 tubular profile and 1 support base. On request it is possible to have different dimensions as well as heights.
Recommended retail price € 360-
Suitcase included in the price.