Maranello
Breathtaking curves for a style icon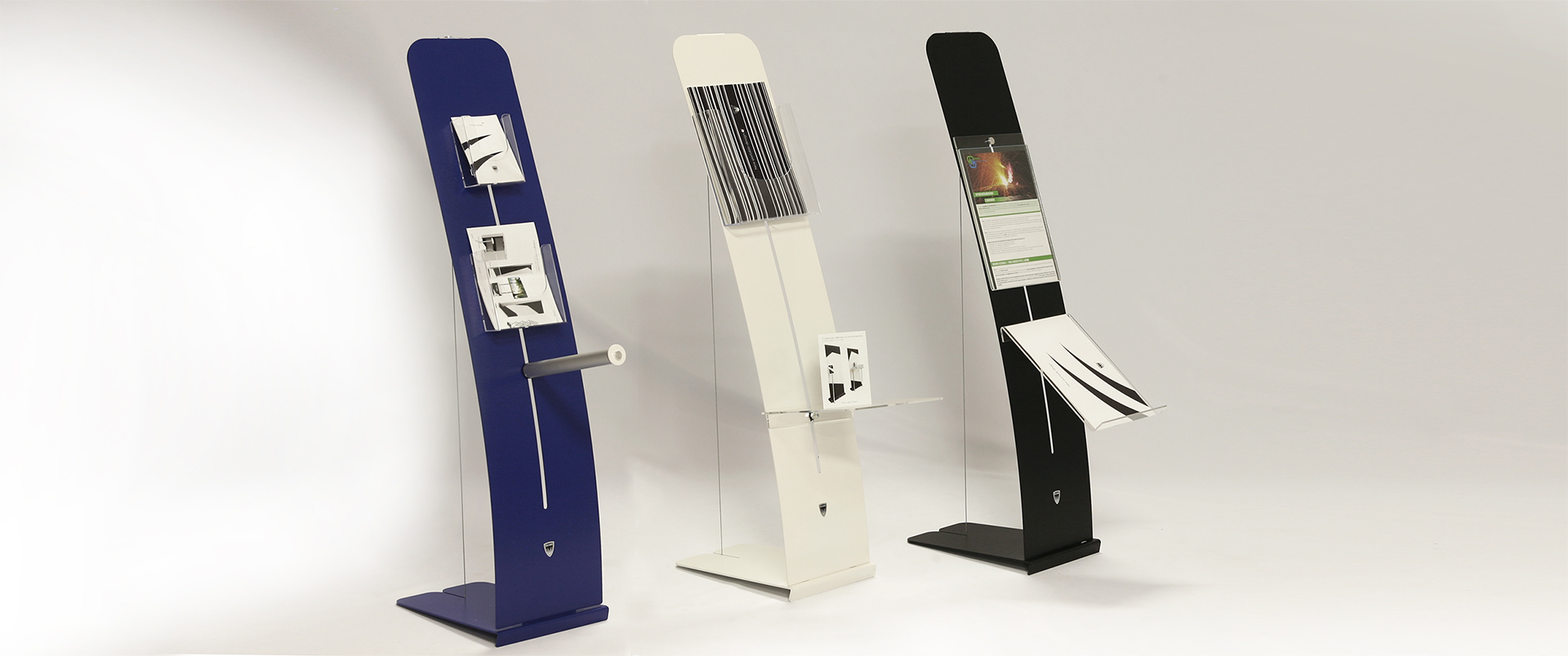 Spectacular design and magnificent colors of the Maranello curvilinear display
Born from Fastand's many years of experience, the curvilinear display character and minimal design has always been one of the arrival points of our production, in terms of quality and design. </ h4>
Completely renewed base with a soft and clean design, and painted metal plate in line with the base, with soft curves and minimal elegance. Match 8 colors, choose the accessories of your Maranello curvilinear display to make it unique and completely customized for your company.
It goes easily with all types of events, from dealers to stands, from shops to meetings.
Supplied in a practical hard suitcase, it can also be customized with your logo or graphics.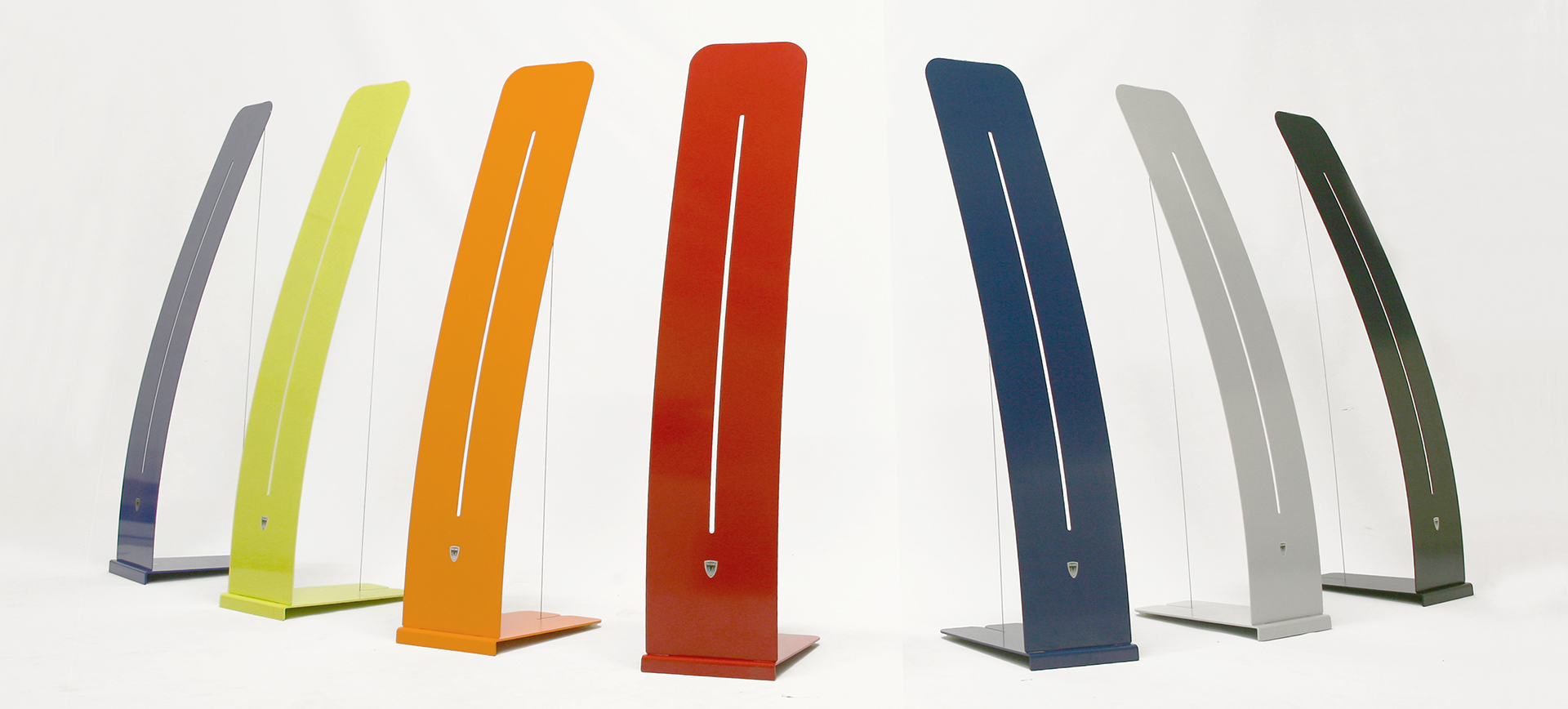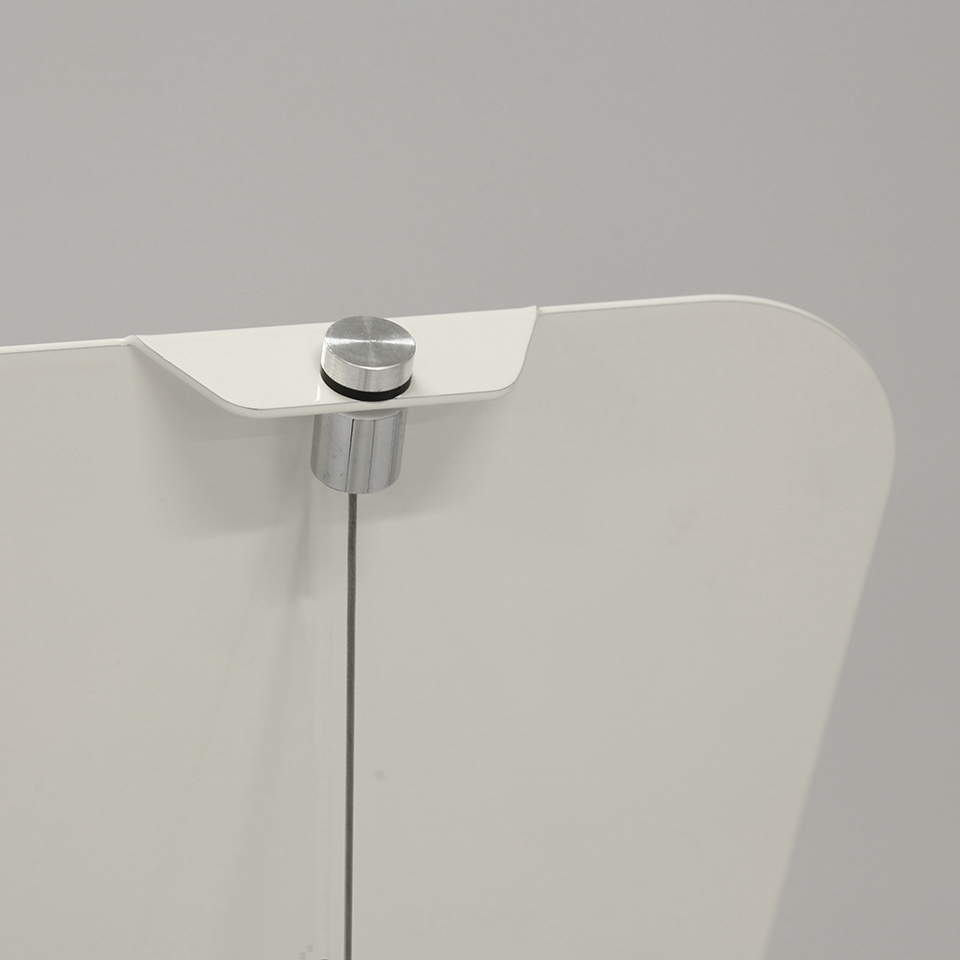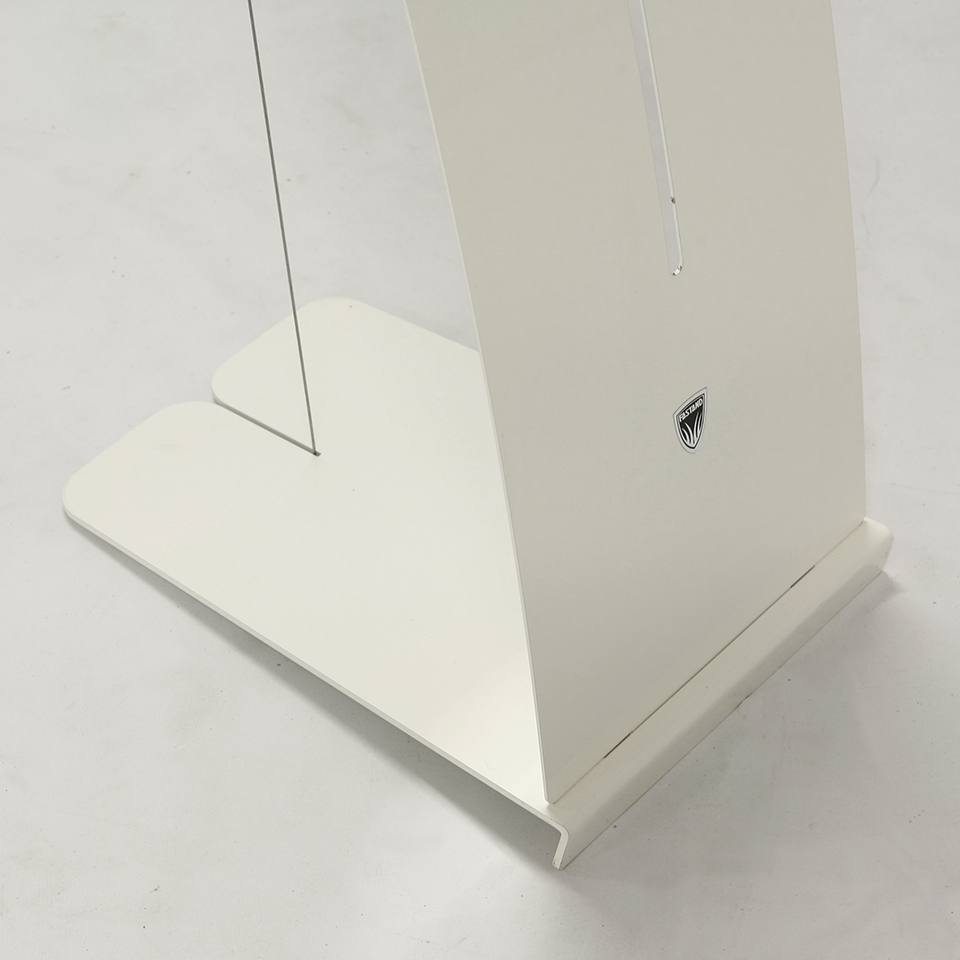 Elegant steel details
Chrome-plated clamp and 2 mm steel cable make this floor standing unique in its kind. Perhaps the tension of the cable means that the sheet remains curved to create the good effect of this product.
Solid and robust, practically indestructible
Basically made up of only 2 pieces, because we wanted to create an impact-resistant and very solid, easy and light curvilinear display in terms of duration and load.
Why choose a Maranello curvilinear display?
Curvable panel supplied flat for a small footprint
Solid base and pure design
Central milling for the preparation of many accessories
Exposed steel cable
Elegant painted finishes
High resistance powder coating
Transport case
Tool-free setup
Quick assembly of a few seconds

Ul>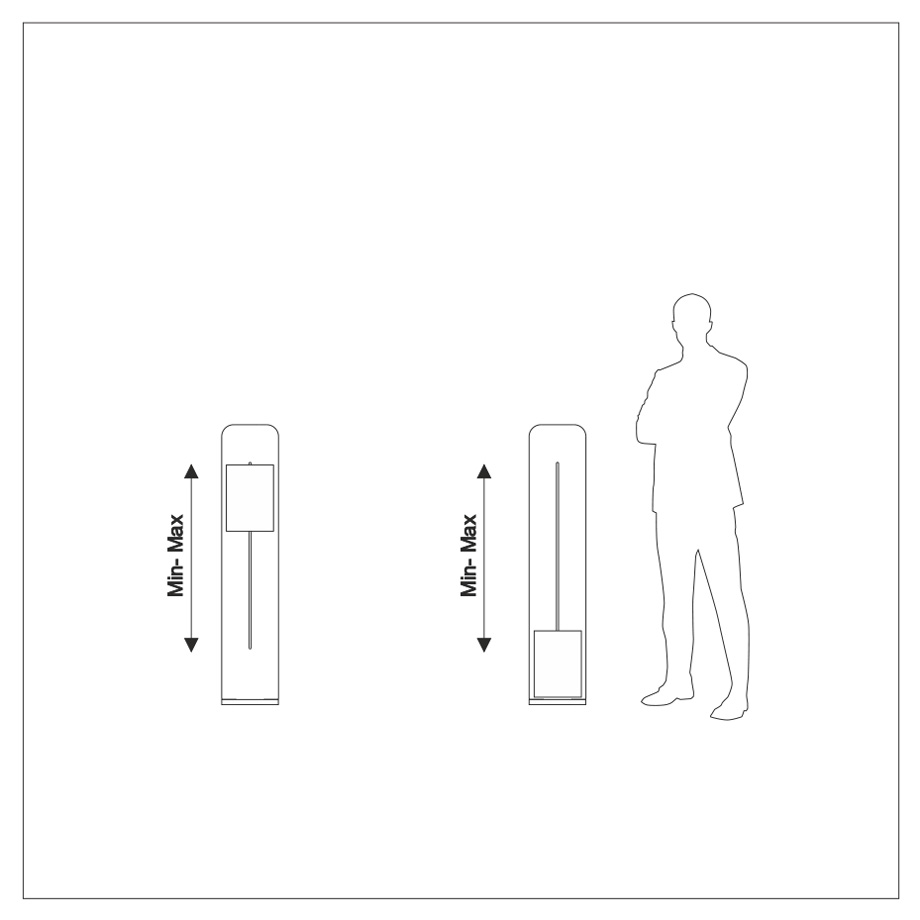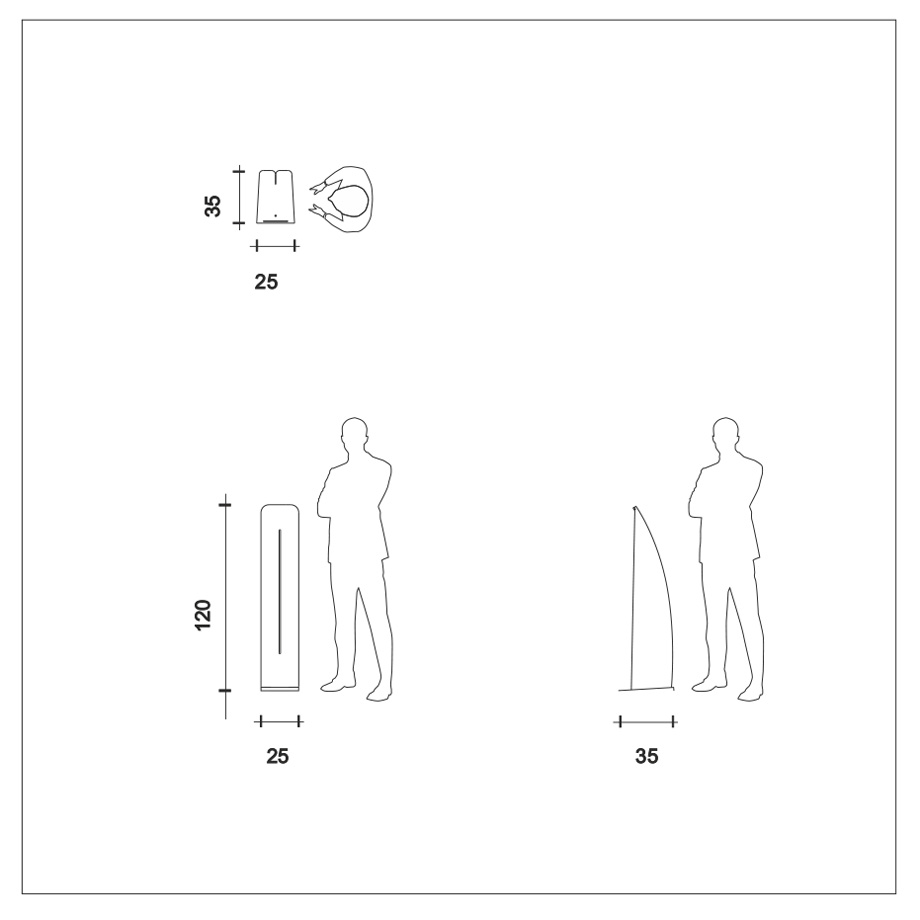 Recommended retail price € 100 – accessories excluded
Rigid suitcase included in the price.
New range of accessories Maranello curvilinear display. Your portable display is unmatched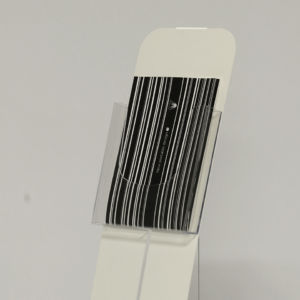 A4 brochure holder in transparent plexiglass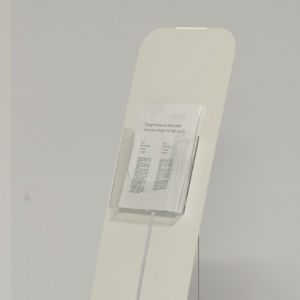 A5 brochure holder pocket in transparent plexiglass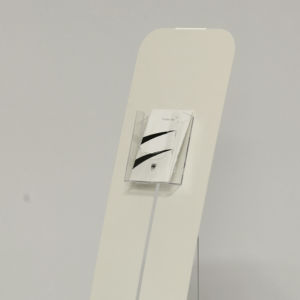 A6 leaflet pocket in transparent plexiglass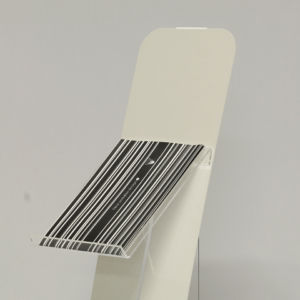 A4 brochure holder shelf in transparent plexiglass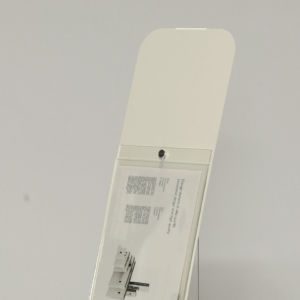 A4 sheet holder pocket in transparent plexiglass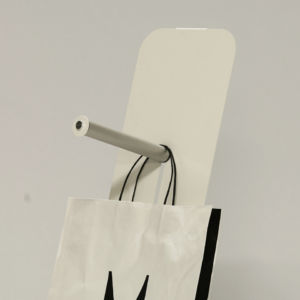 Anodized aluminum bag holder arm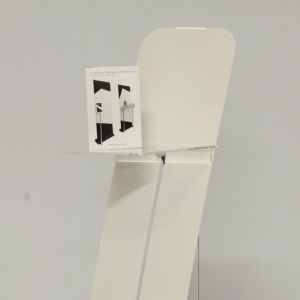 Shelf for objects in transparent plexiglass
The totem display is from the portable display range