Scudo
The modular desk that pairs with Sferaa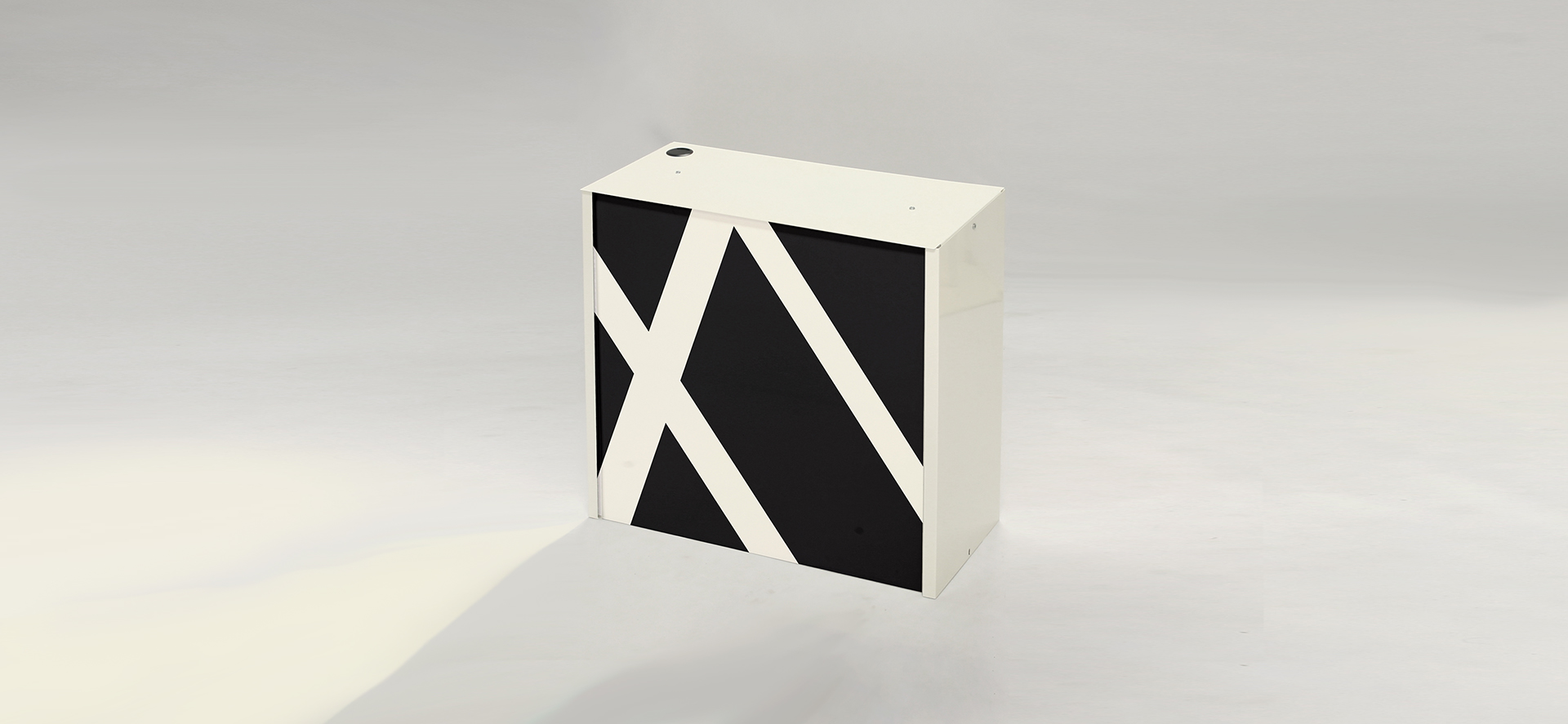 Perfect and linear shape, at maximum parallelism
Scudo modular workstation, with a strong character and clean shape, in a few words a desk without frills, with a lot of functionality and practicality. By its nature it is combined with the Sfera desk, together they create various shapes and solutions.
Consisting of an aluminum core interspersed with shelves and shelves in ultra-light and resistant plywood, it is equipped with a painted metal support surface and front finish in shockproof Fastflex. h4 > Complete the desk with the Kit-Finale side finishes to make it stable and refined. Easy to assemble and transport, ideal for quality events and fair stands.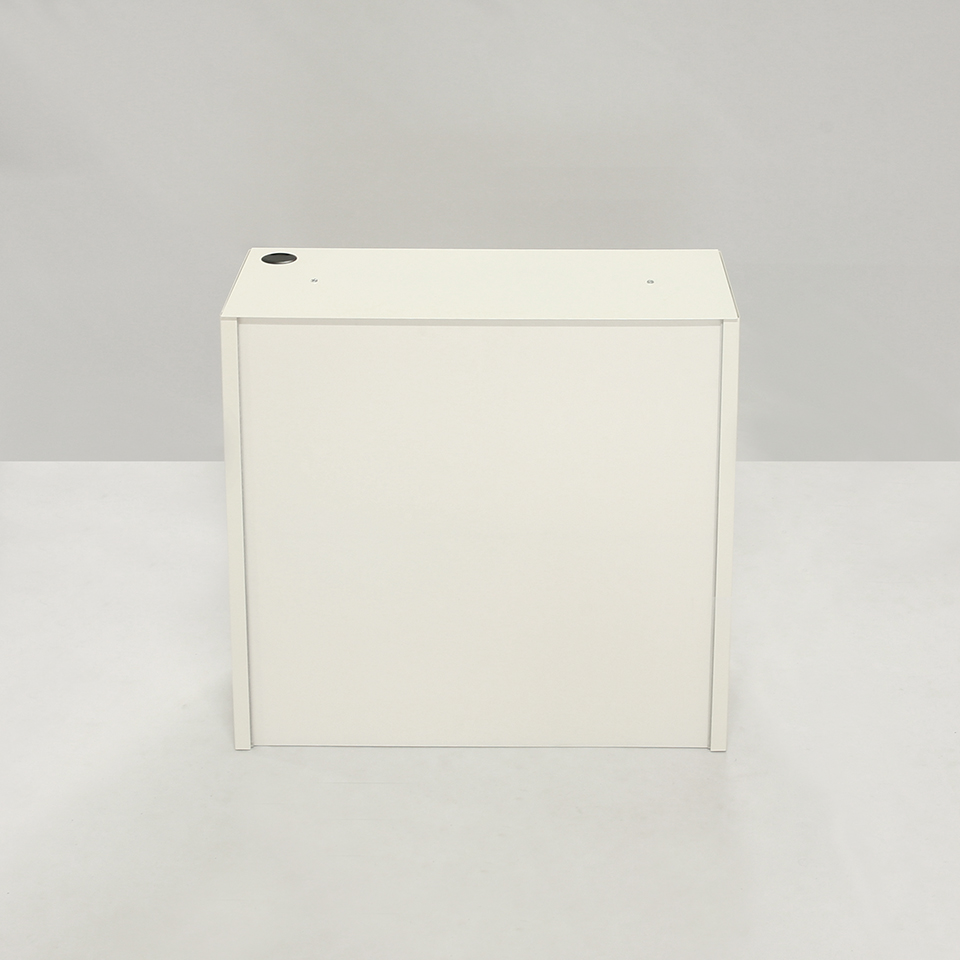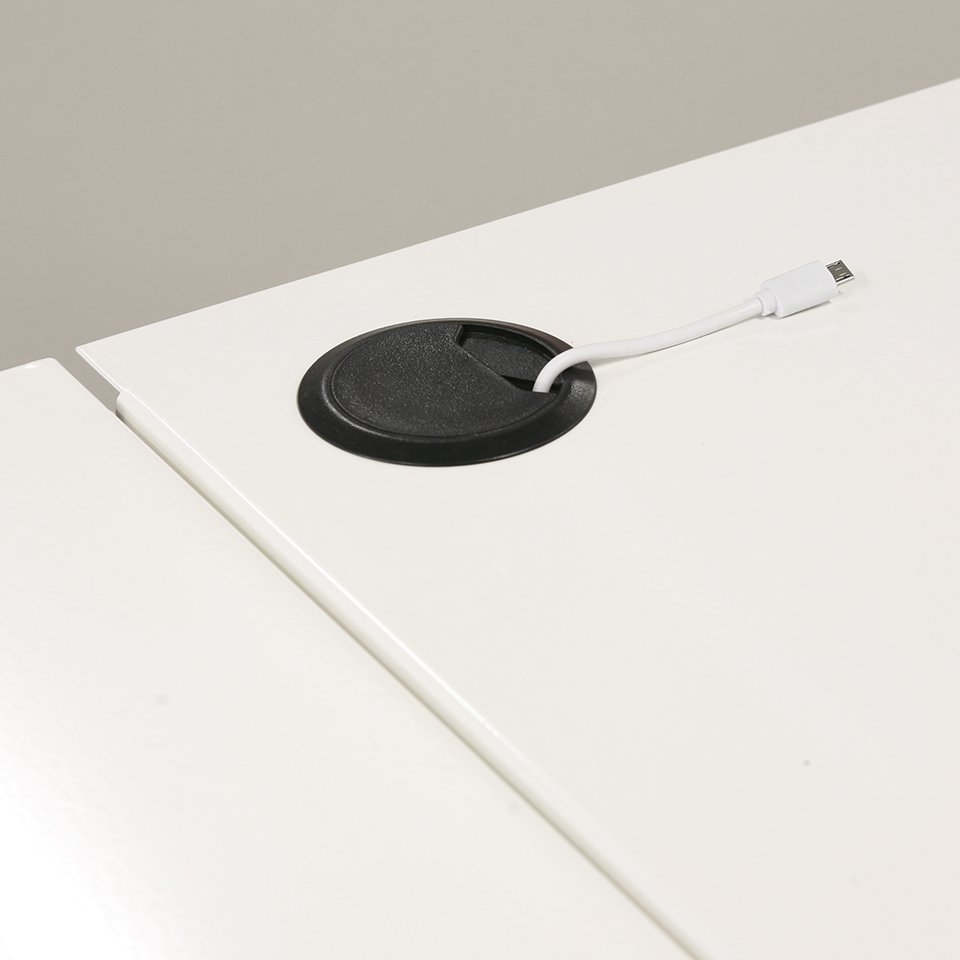 Finishes of high stylistic value
All the good reasons why to choose the Scudo desk
Modular in multiple modules
Compatible with the Sfera desk
Top in painted metal
Solid aluminum structure
Fastflex shockproof coating
Interchangeable graphic sheet
Graphic tensioning in velcro, for a perfect result
Standard cable gland
Very large internal shelf
Transport case
Tool-free setup
Quick assembly of a few minutes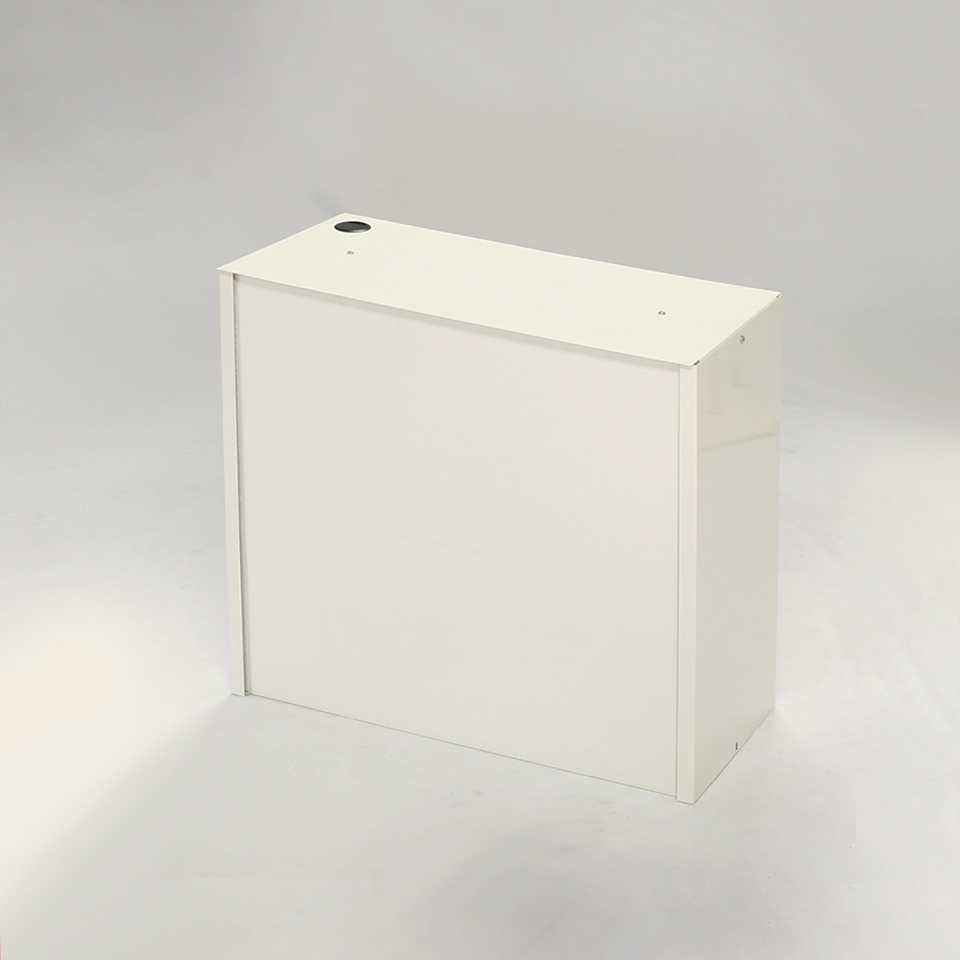 Shield and Sphere: modulates maximum modularity
The Scudo desk, in addition to a single or double assembly, can also be coupled to one or more Sfera modules.
This feature makes it possible to model your desk at any event or fair, making it small or large, curved or linear.
Scudo and Sfera accessories are part of the same family and therefore can be added because they are compatible with each other.
For each Shield, its Final Kit
The final kit, suitable for Sfera and Scudo reception desks, consists of 2 pieces. For each desk you need to add a final kit, as an aesthetic infill for the reception counter. You can therefore combine Sphere and Shield as you wish but always a final kit. Do not forget to add it to your order, otherwise the desk will not have the side curtains that make this series the top on an aesthetic and practical level.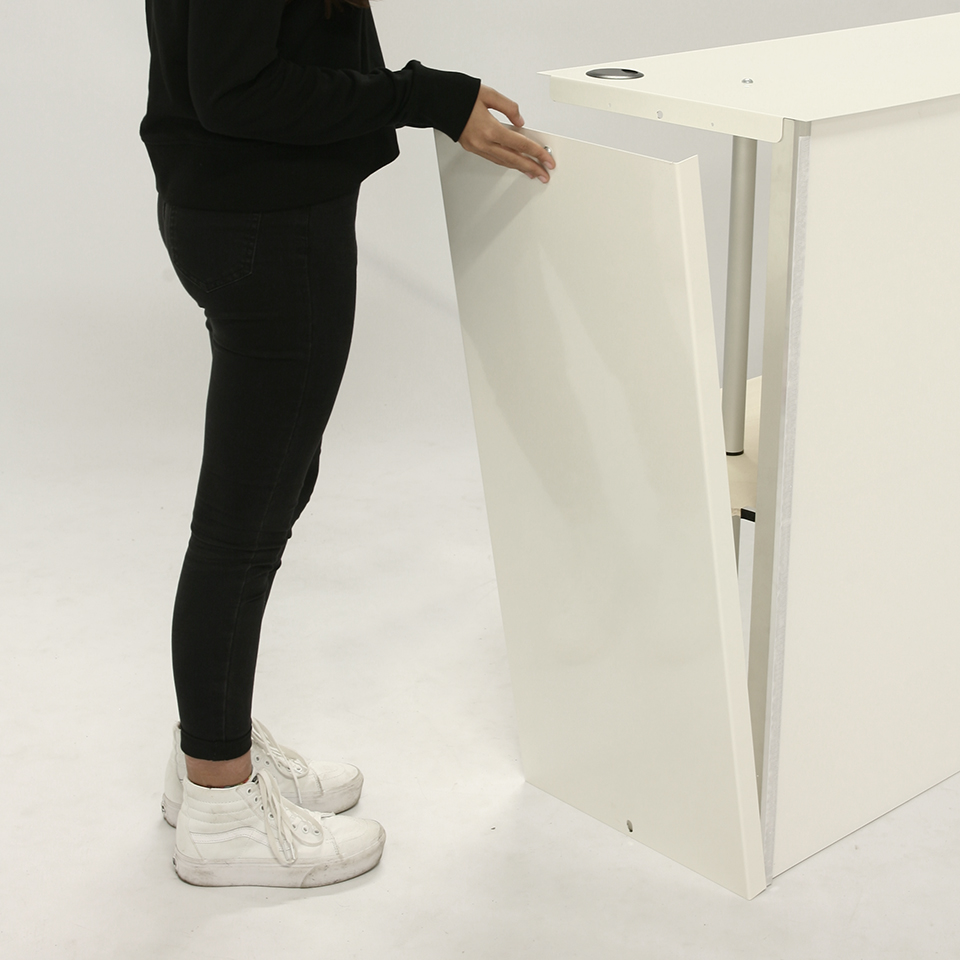 Modularity of the Scudo workstation module
Add, remove: MODULATE your desk as you want. Find out in this section how the modular desk can be combined and what you can create using multiple desk elements. Each desk, a suitcase.
From today you can easily build your reception desk of the size you want, according to your needs.

Fastflex*, l'originale materiale antiurto made in Fastand
Il centro ricerca e sviluppo Fastand ha ideato un nuovo materiale esclusivo che unisce flessibilità e rigidità; ne deriva un'elevata capacità di carico verticale.
Con Fastflex* é possibile realizzare forme morbide, curve perfette completamente personalizzabili con la propria grafica.
Antiurto, idrofugo,ignifugo è la rivoluzione nel settore degli stand portatili.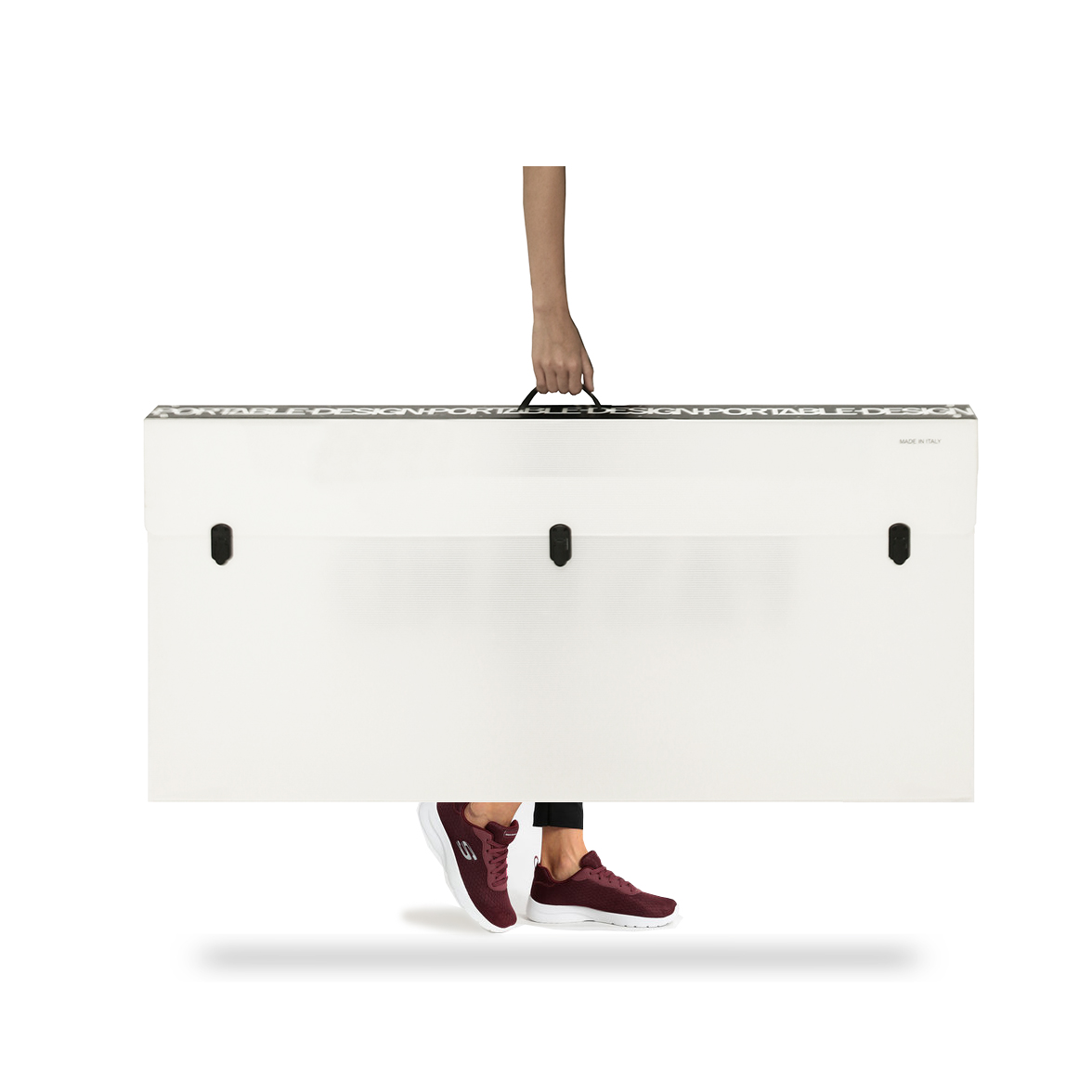 Always with you, in its ultra-compact hard case
Transport it by car, by train, even by plane.
It is ultra compact and very resistant. This is a fundamental characteristic of this model; each module is in a suitcase.
The carrying case is equipped with side button closures, front clamps and a comfortable handle.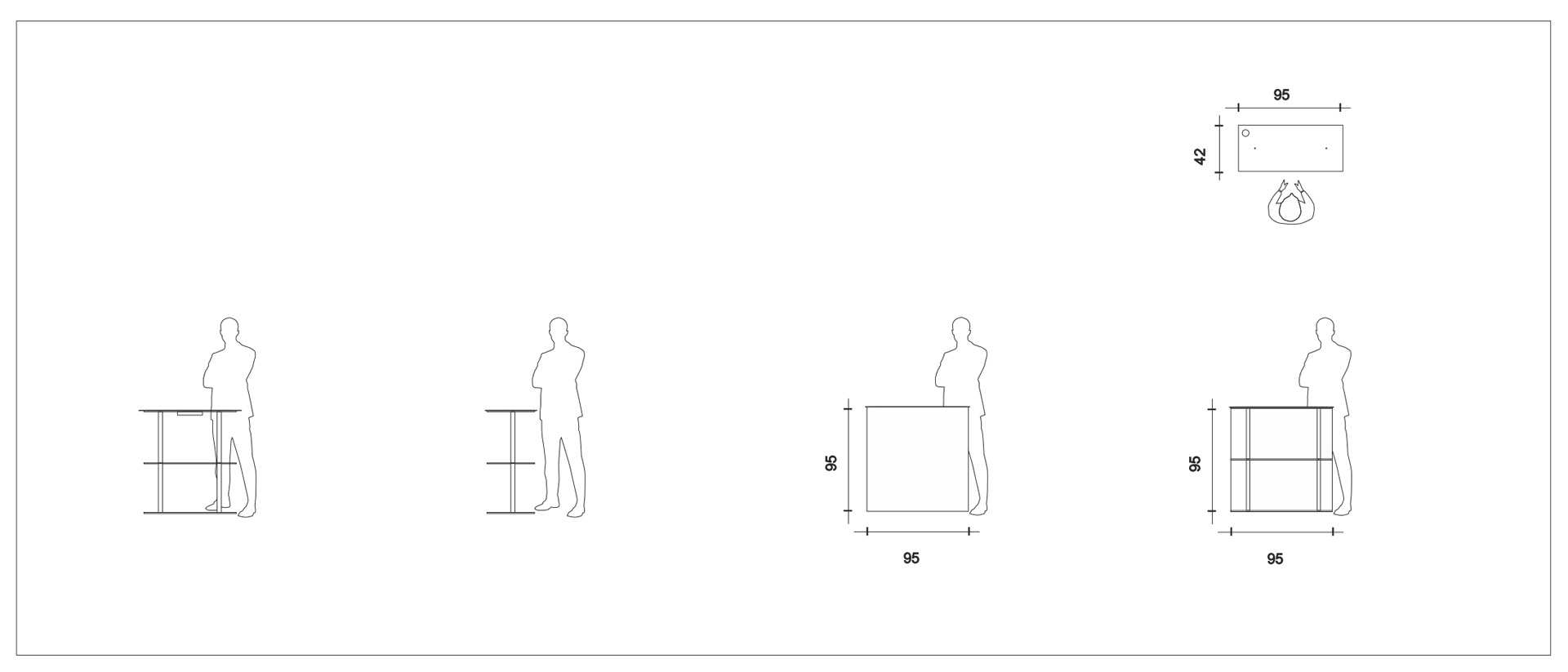 Recommended retail price € 230
Suitcase and personalized graphic print included in the price, accessories excluded
All the accessories available for the Scudo modular desk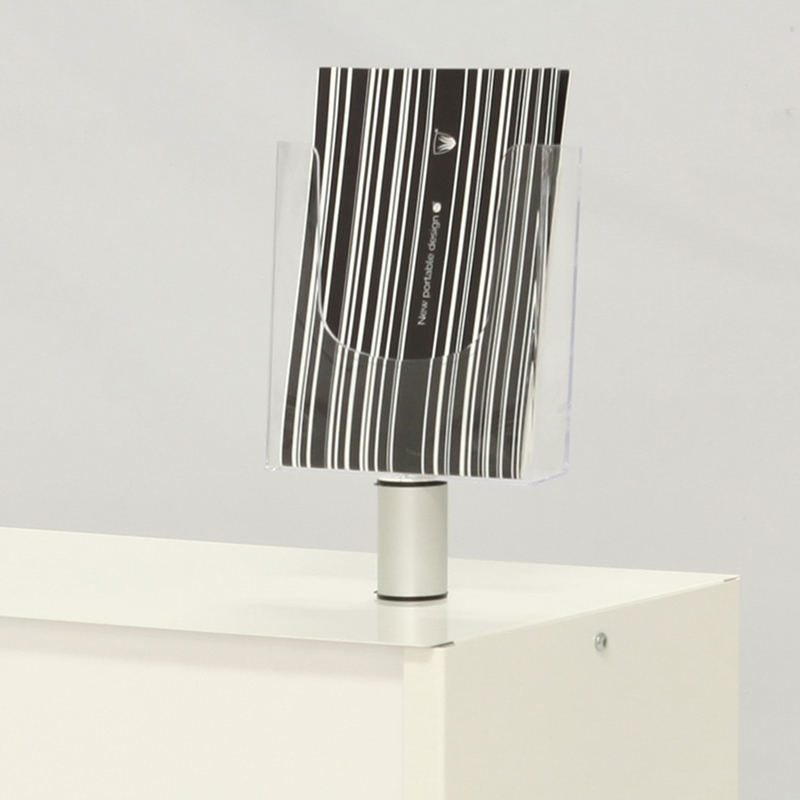 A4 brochure holder in transparent plexiglass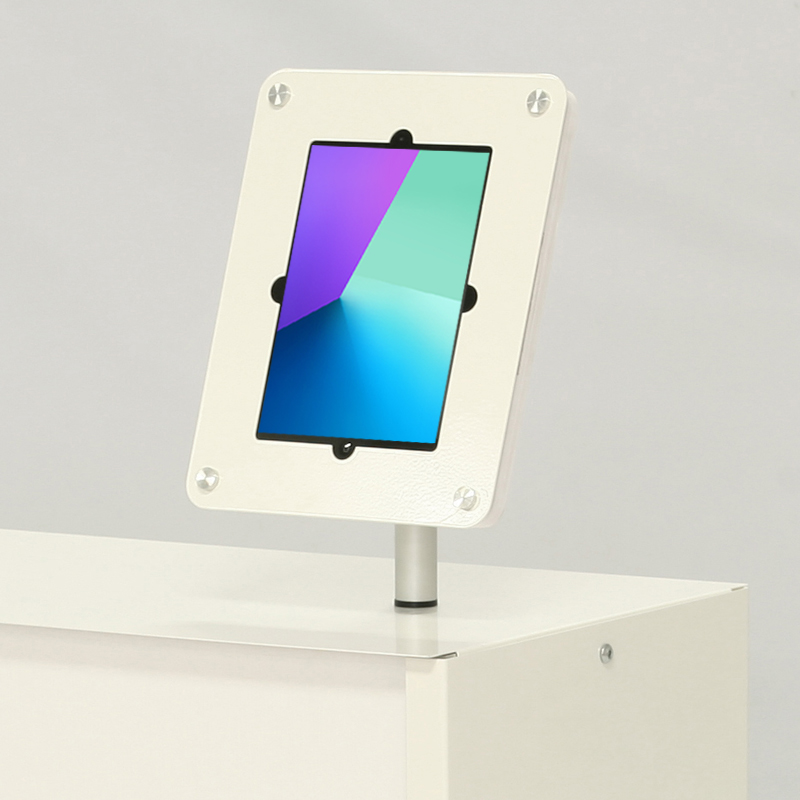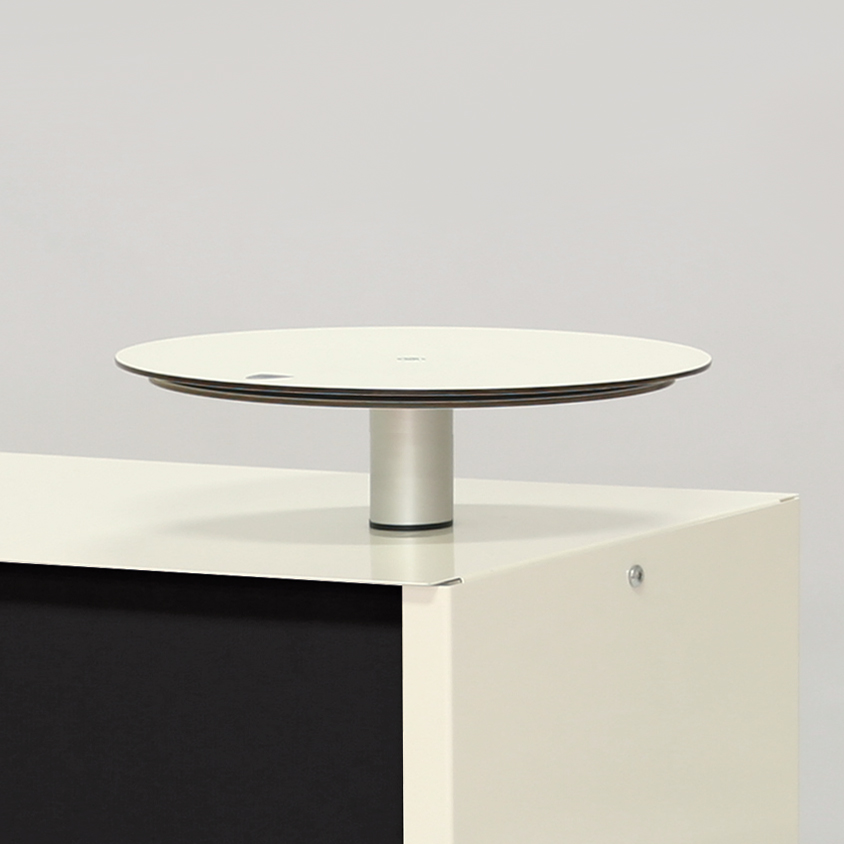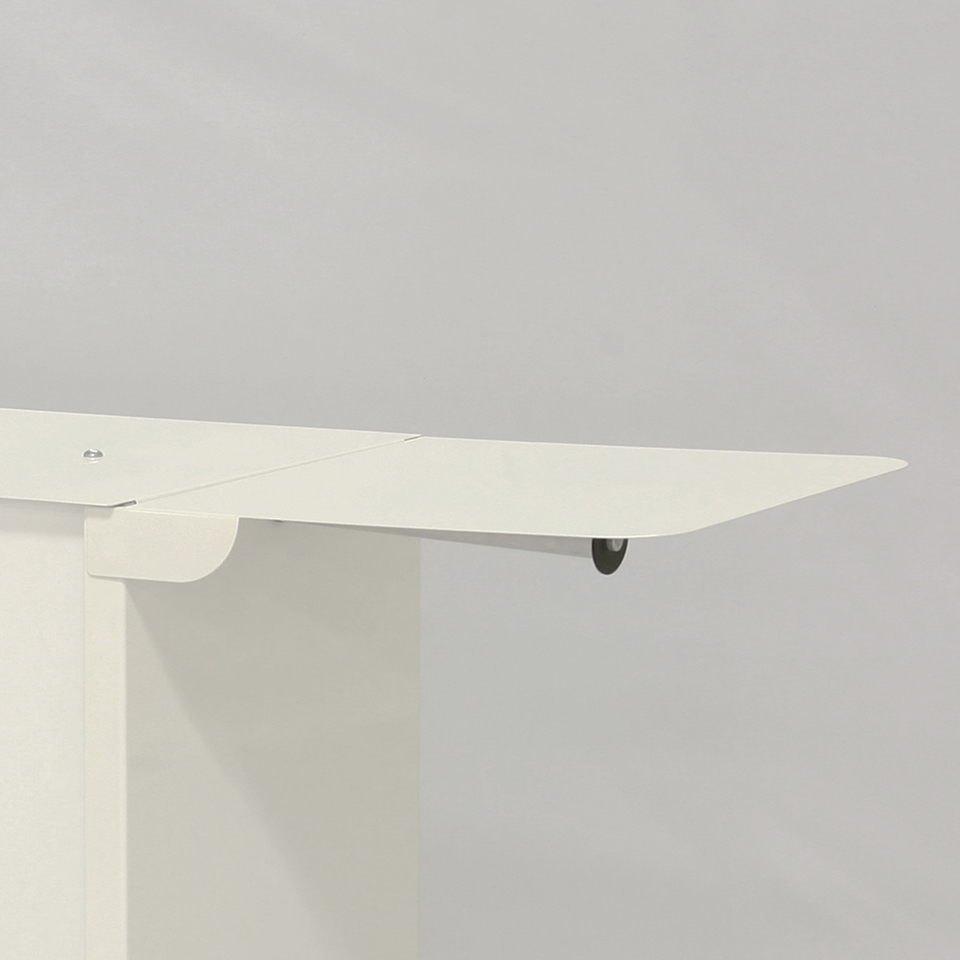 Cantilever shelf-extension
Guarda tutti i prodotti della categoria