Cloud
The reception promoter made of the same material that dreams are made of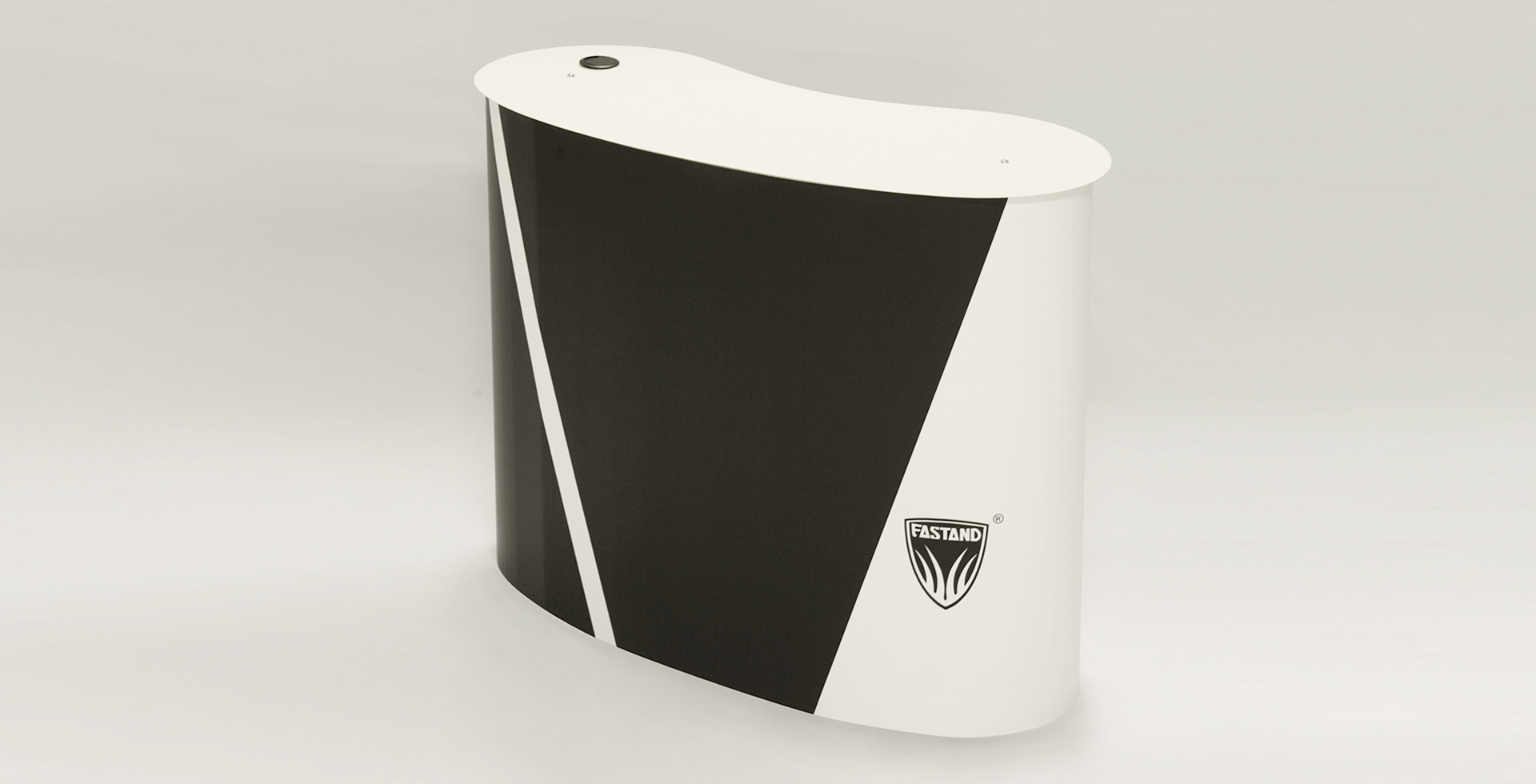 Born to be curved, don't try to straighten it
The Nuvola reception promoter boasts a large, well-equipped work surface (with drawer and cable outlet), a large internal shelf and the revolutionary Fastflex, shockproof and non-deformable coating system from 5 mm.
This portable reception desk is light but at the same time resistant, easy to assemble and transported in a suitcase.
The soft and elegant design of the reception desk combines with exhibition stands of all shapes as well as important events, meetings and conferences. In other words you can really count on the solidity of this product and its great versatility.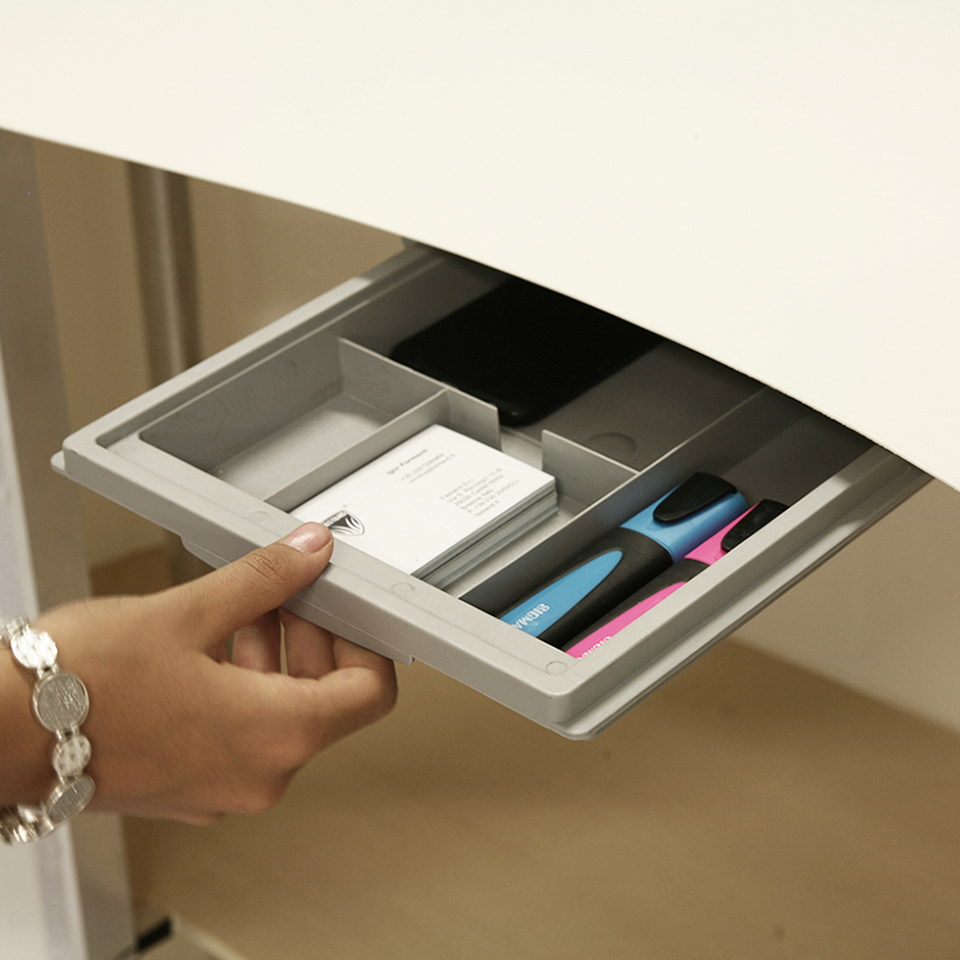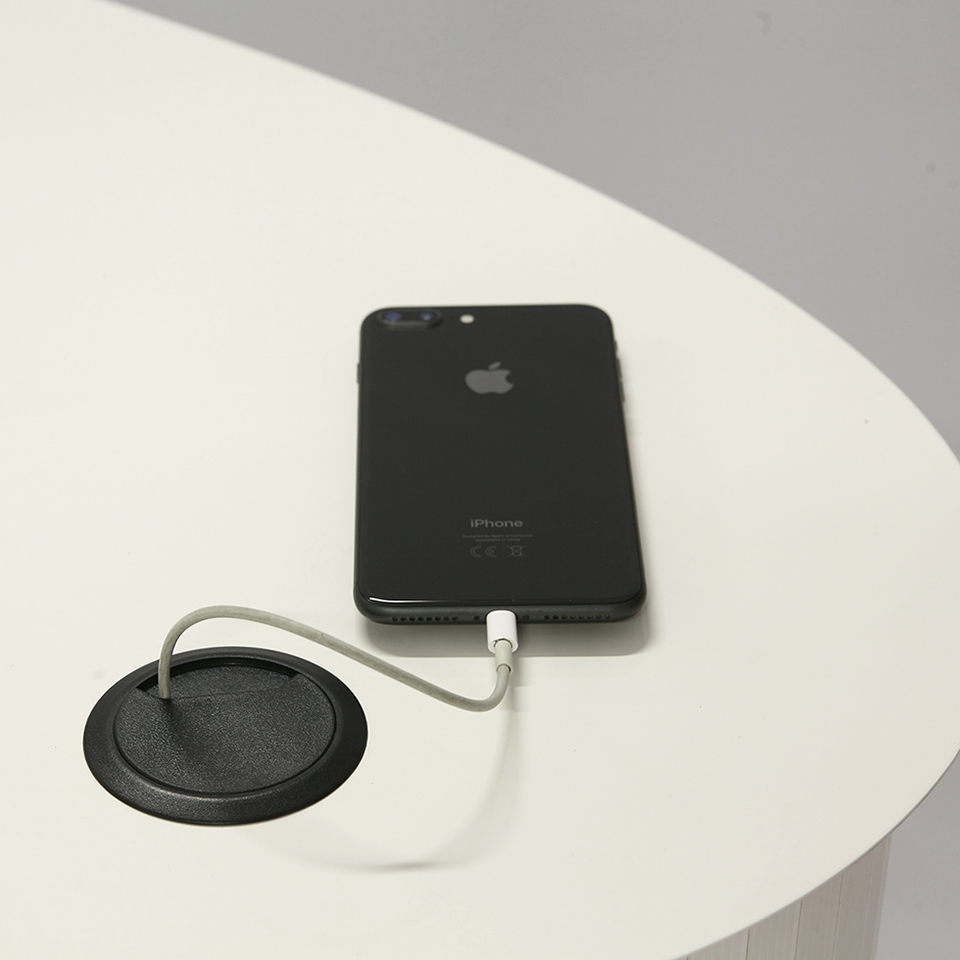 Standard removable drawer on the reception promoter
The Nuvola reception promoter comes standard with a convenient pull-out drawer, pre-mounted to the structure. We thought that during your trade fairs you need, in fact, a space for business cards, a pen and other small items that are easily lost.
Standard cable gland, operator side
Enough with cables in bulk on the Top floor of your fair desk. From today with the practical nozzle you can organize all the power supplies you need (mobile phone charger, portable PC etc), eliminating the exposed cables and leaving the worktop always free.
Nuvola is perfect for your fair stand.
Top in painted metal
Internal shelf
Large 120 cm work surface
Modular aluminum structure
Shockproof and hyper-resistant Fastflex * coating
Fastflex * fixing system with Aero * structure
Interchangeable PVC graphics
Pull-out drawer
Cable gland
Transport case
Tool-free setup
Quick assembly in minutes

Ul>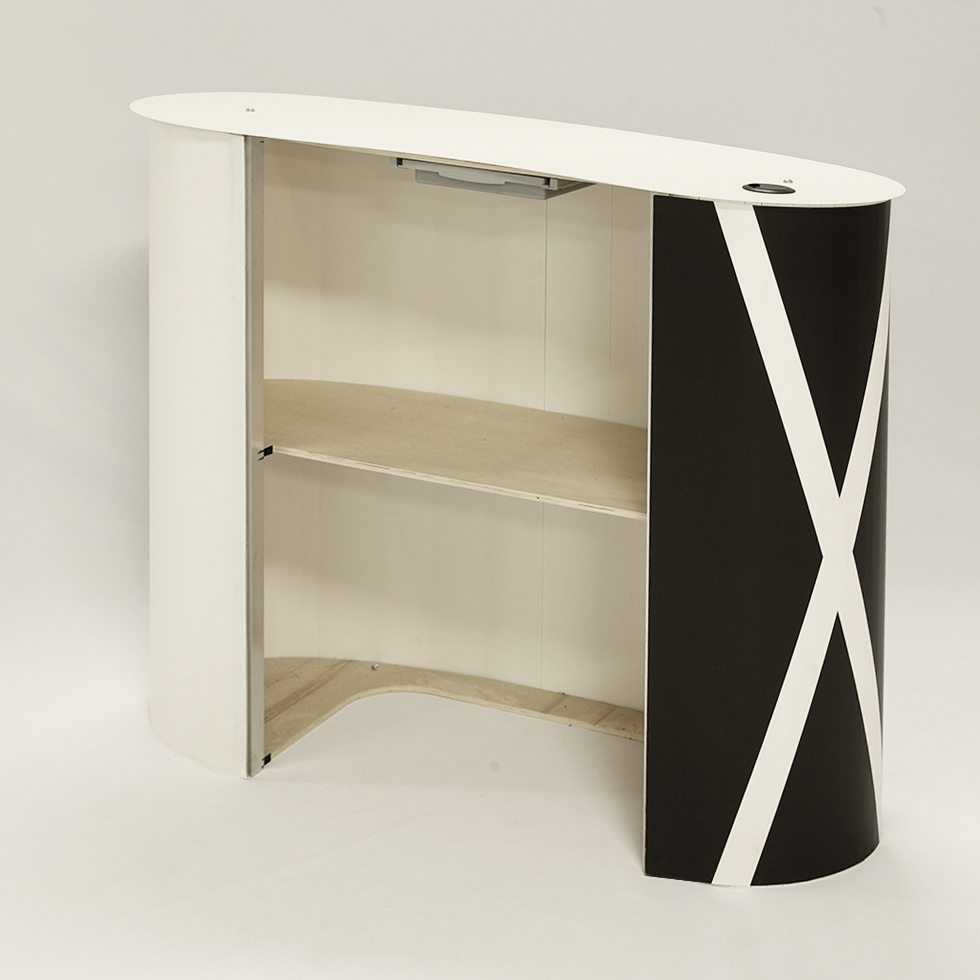 A suitcase to hold all the components of the Nuvola reception promoter.
Thanks to its carrying case, you can always carry the Nuvola reception promoter with you. The suitcase measures 118x56x10 cm, is equipped with a handle and clamp closures. Inside, everything is organized and arranged so as not to suffer damage during transport.
Put all the components in the suitcase as per the drawing and you can use this desk many times.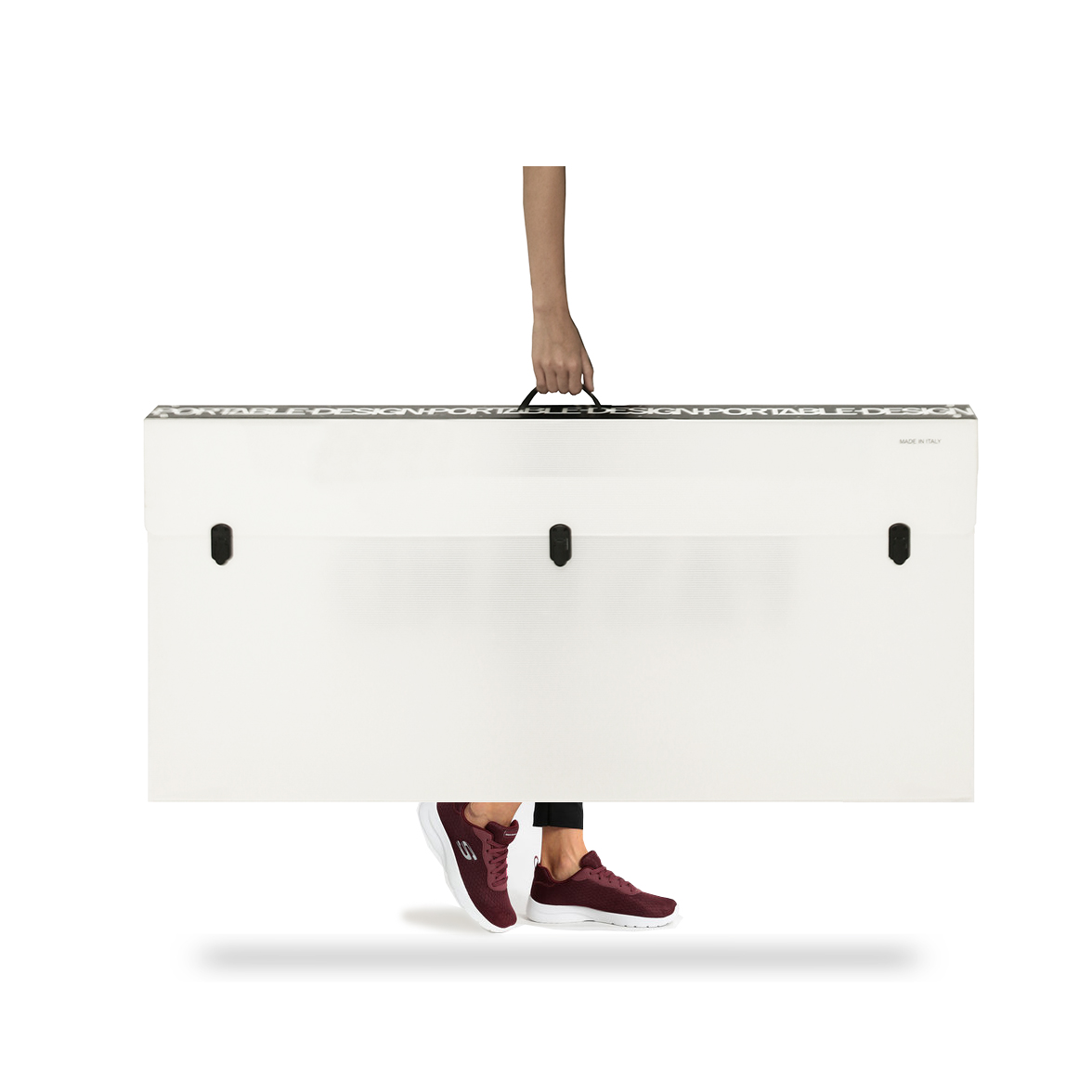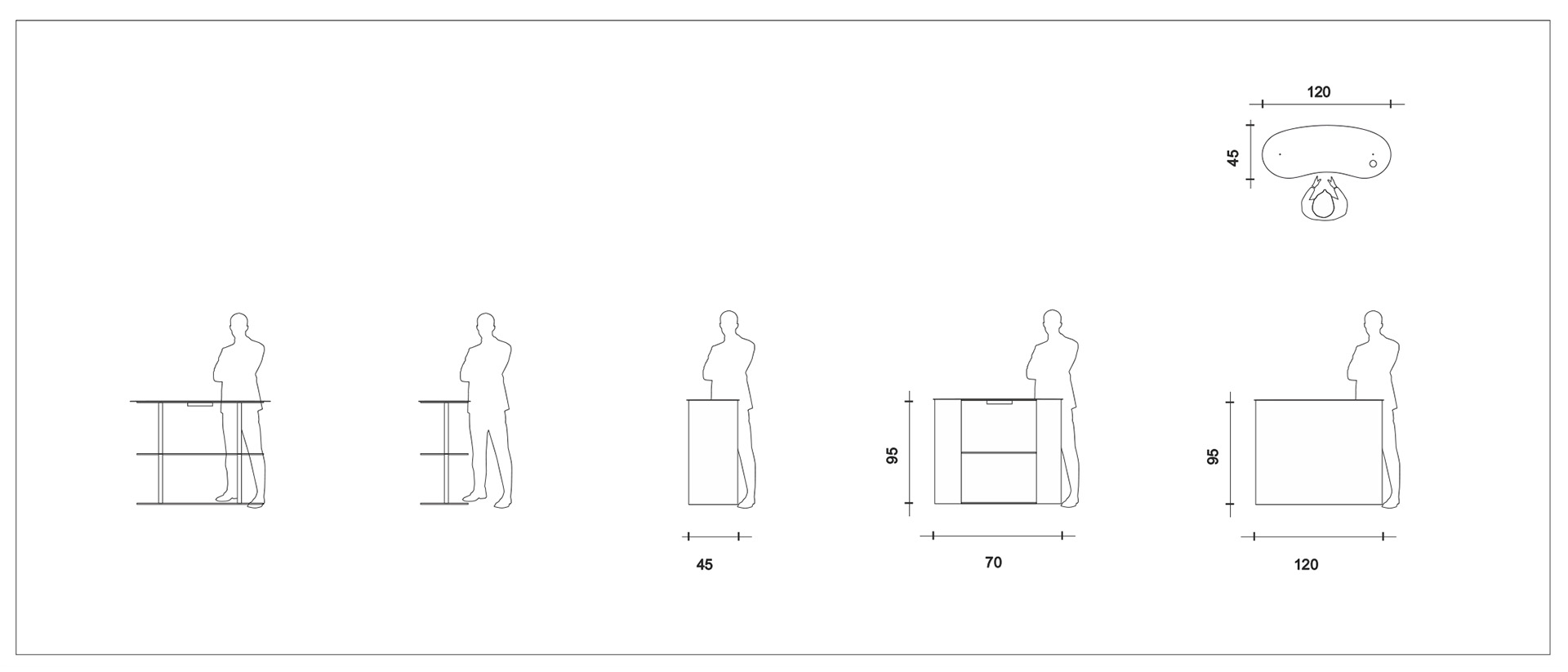 Fastflex*, l'originale materiale antiurto made in Fastand
Il centro ricerca e sviluppo Fastand ha ideato un nuovo materiale esclusivo che unisce flessibilità e rigidità; ne deriva un'elevata capacità di carico verticale.
Con Fastflex* é possibile realizzare forme morbide, curve perfette completamente personalizzabili con la propria grafica.
Antiurto, idrofugo,ignifugo è la rivoluzione nel settore degli stand portatili.
Recommended retail price € 384-
Suitcase and personalized graphic print included in the price. Accessories excluded.
Personalize your reception promoter with an original accessory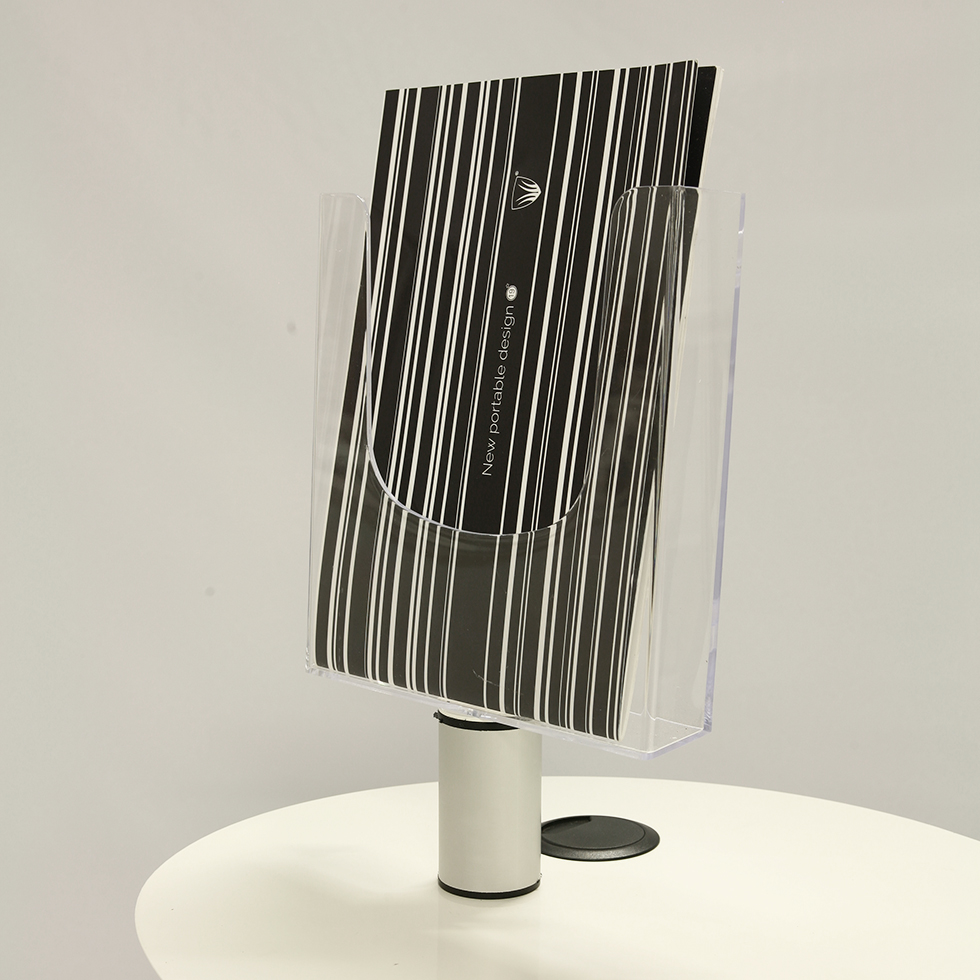 A4 brochure holder in transparent plexiglass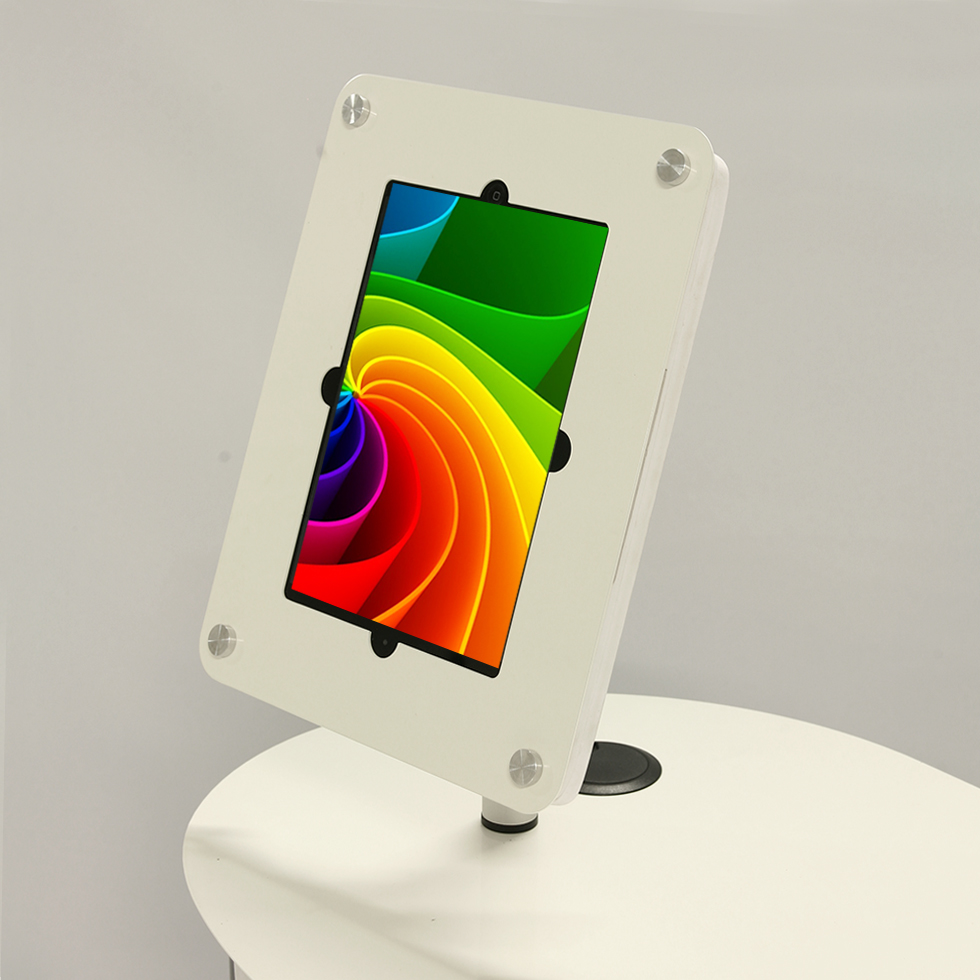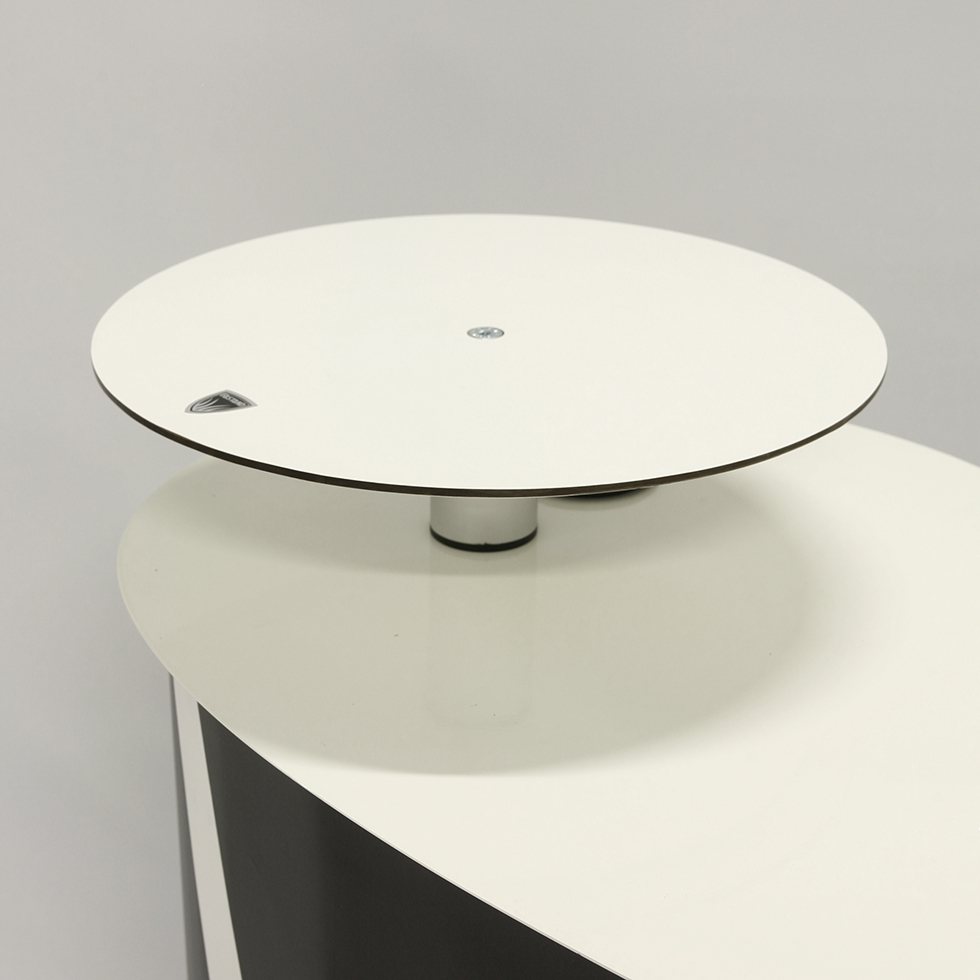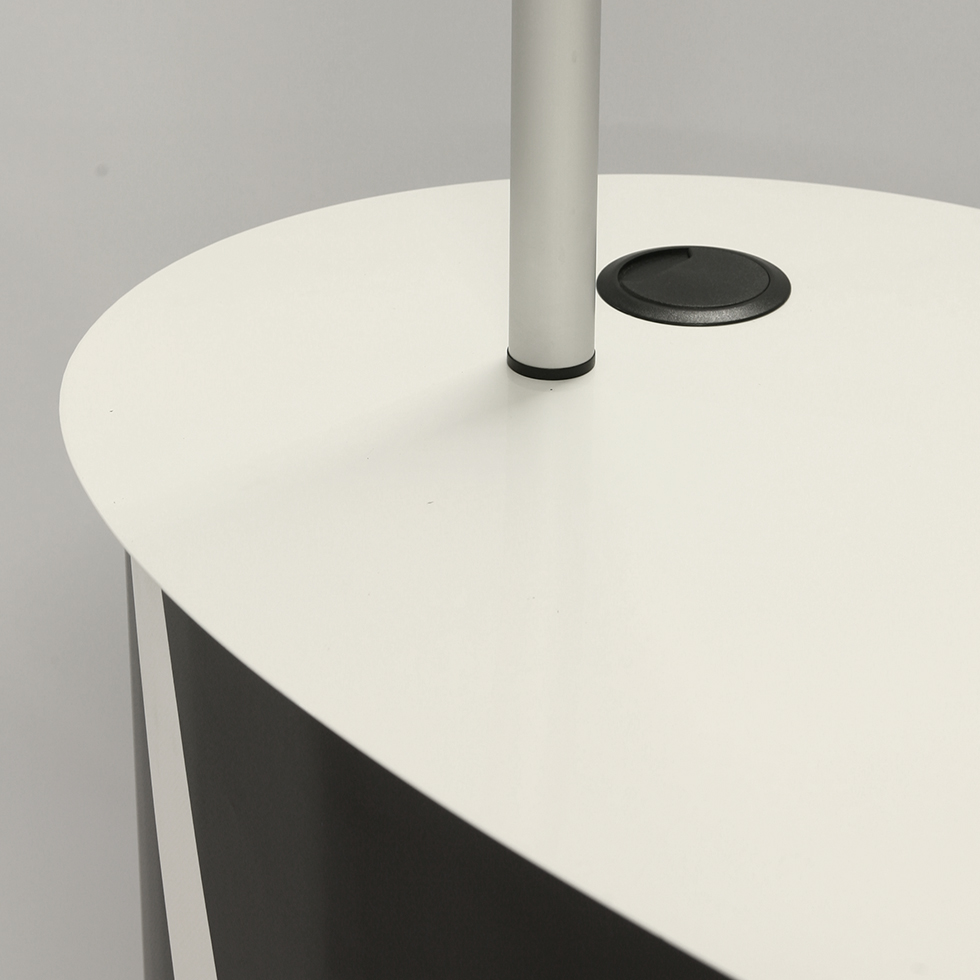 Detail of the tubular for crowner sign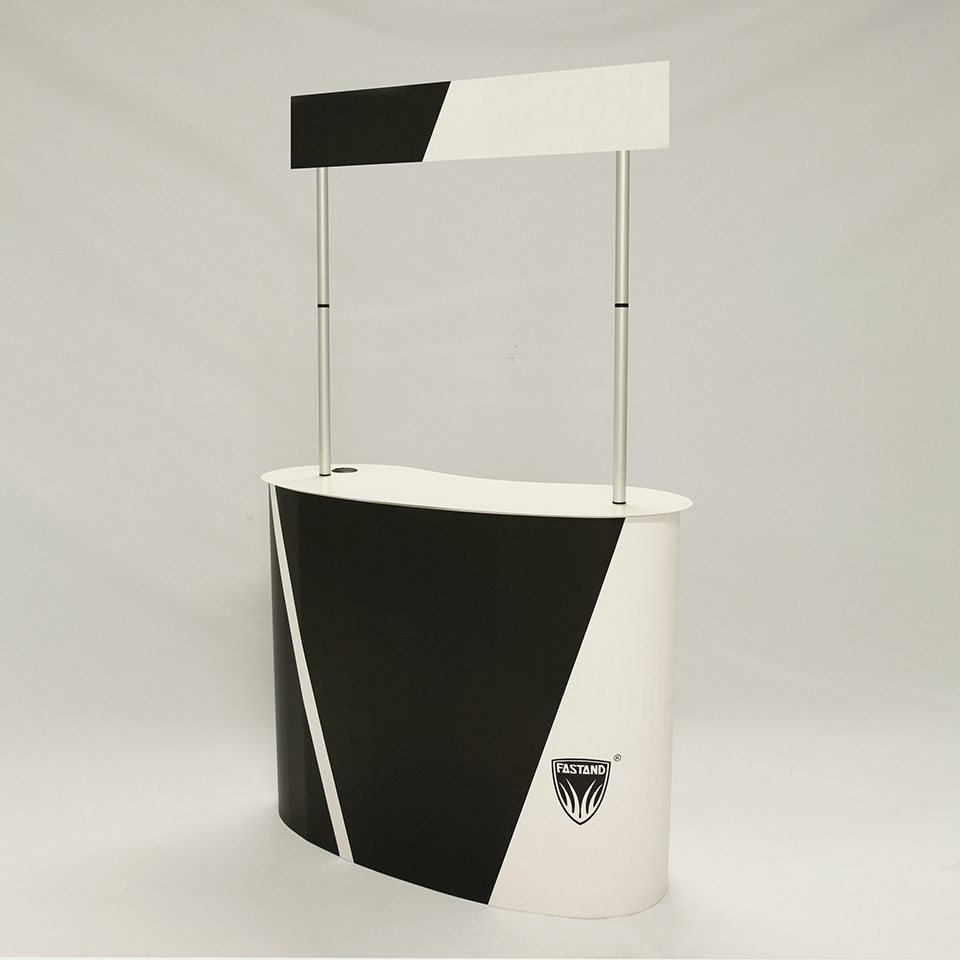 reception promoter nuvola with crowner sign
Contact us or continue your search for the perfect portable reception counter for you