Freccia
The portable banquet created for numerous assemblies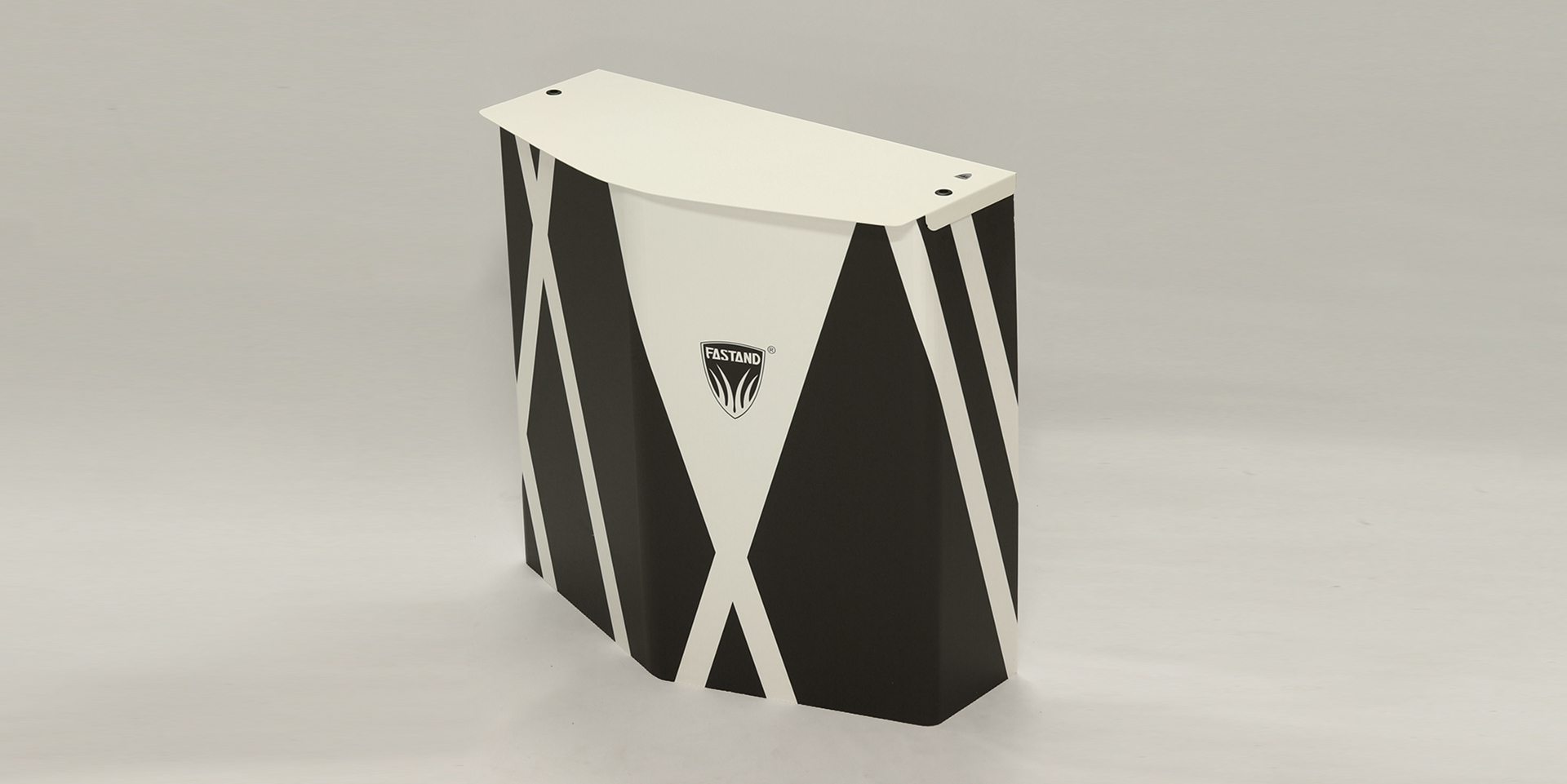 Resistant and durable, too easy to set up
The Freccia portable table has its assembly speed: in fact, you can assemble it in just a few steps and seconds.
Ultra-low weight and resistant support surface, complete the positive aspects of this portable desk.
Ideal for outdoor promotions and for presentations with hostesses in the squares, conferences and meetings.
Useful support tool for brochures and contracts, it is not indicated as a desk for trade fairs, but in fast events, where practicality and speed are needed both during set-up and dismantling. h4> Easy to carry thanks to its suitcase.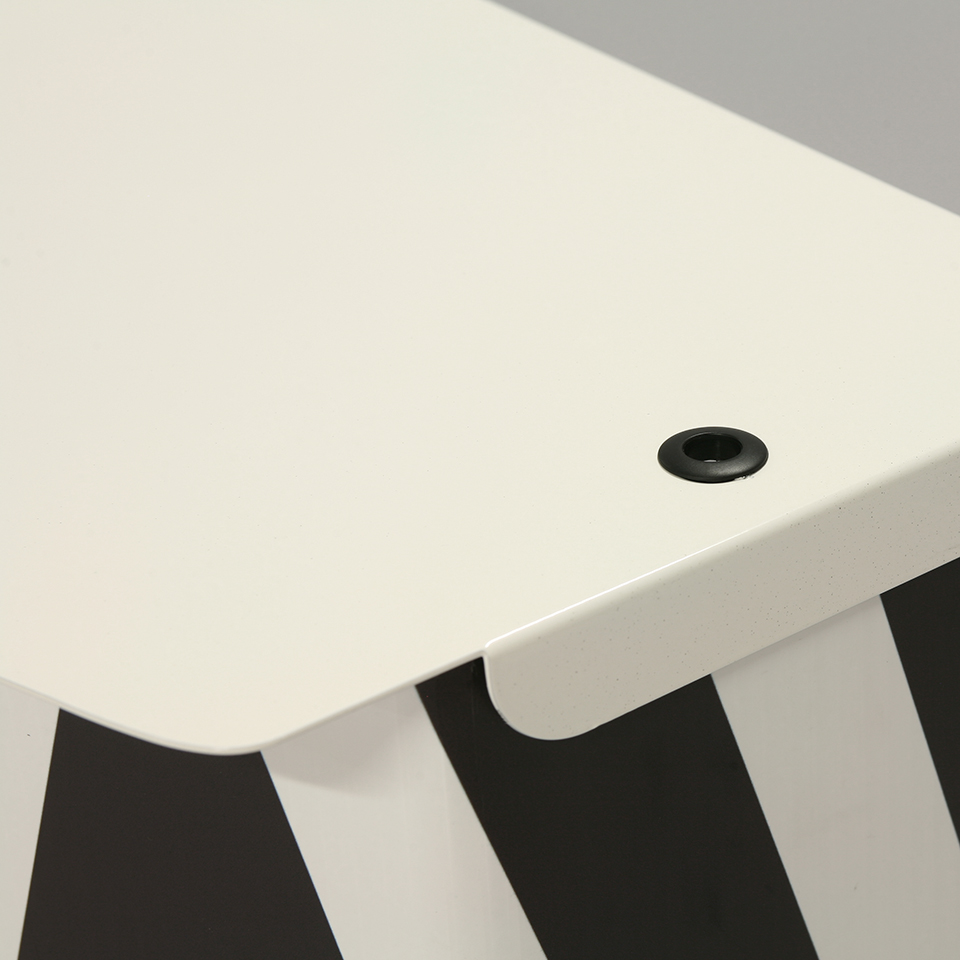 Finishes of high stylistic value
Nozzle for crowner accessory
All the good reasons for choosing the Freccia banquet
Consisting of only 2 pieces
Top in painted metal
Fastflex * shockproof coating
Flat mounting with panels in Areo *
Crowner fixing nozzle
Transport case
Tool-free setup
Quick assembly in one minute

Ul>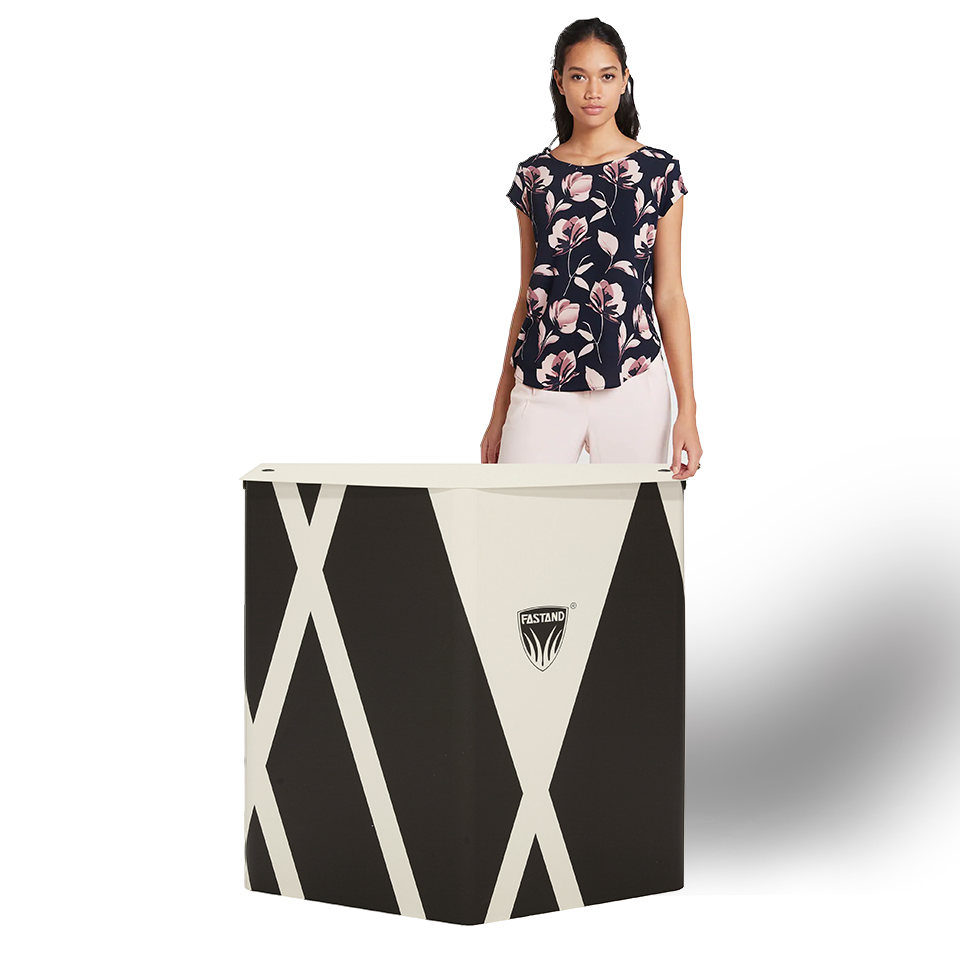 Beautiful and practical from all points of view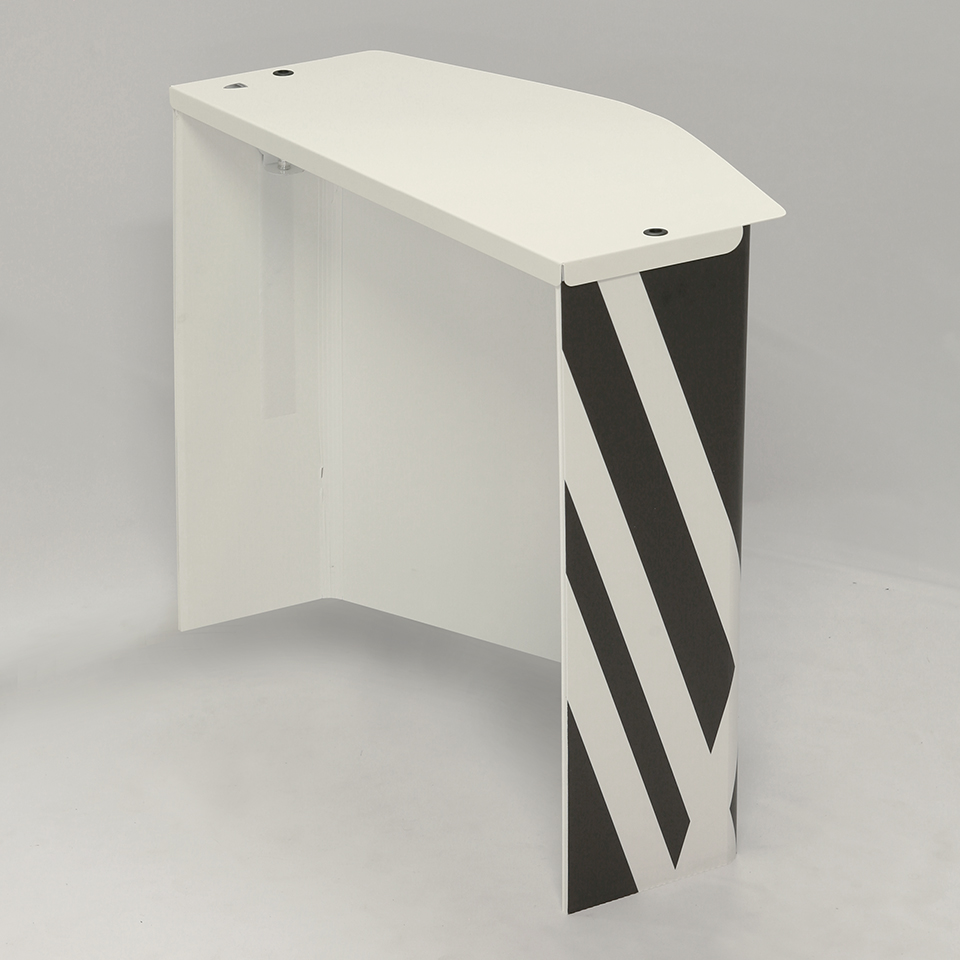 Fastflex*, l'originale materiale antiurto made in Fastand

Il centro ricerca e sviluppo Fastand ha ideato un nuovo materiale esclusivo che unisce flessibilità e rigidità; ne deriva un'elevata capacità di carico verticale.
Con Fastflex* é possibile realizzare forme morbide, curve perfette completamente personalizzabili con la propria grafica.
Antiurto, idrofugo,ignifugo è la rivoluzione nel settore degli stand portatili.
Always with you, in its ultra-compact hard case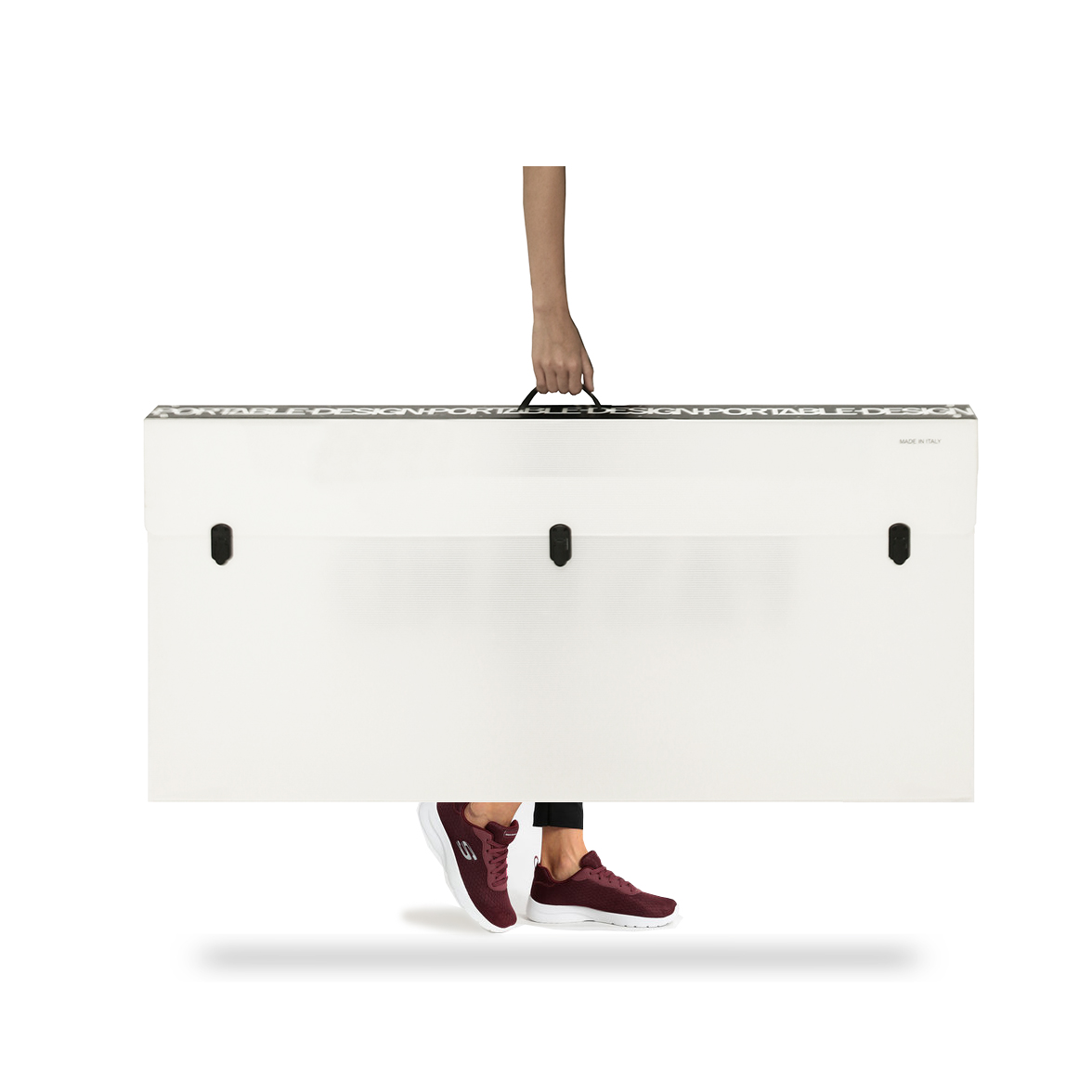 Transport it by car, by train, even by plane.
It is ultra compact and very resistant. This is a fundamental characteristic of this model; each module is in a suitcase.
The carrying case is equipped with side button closures, front clamps and a comfortable handle.
Truly a portable banquet, 2 pieces with perfect interlocking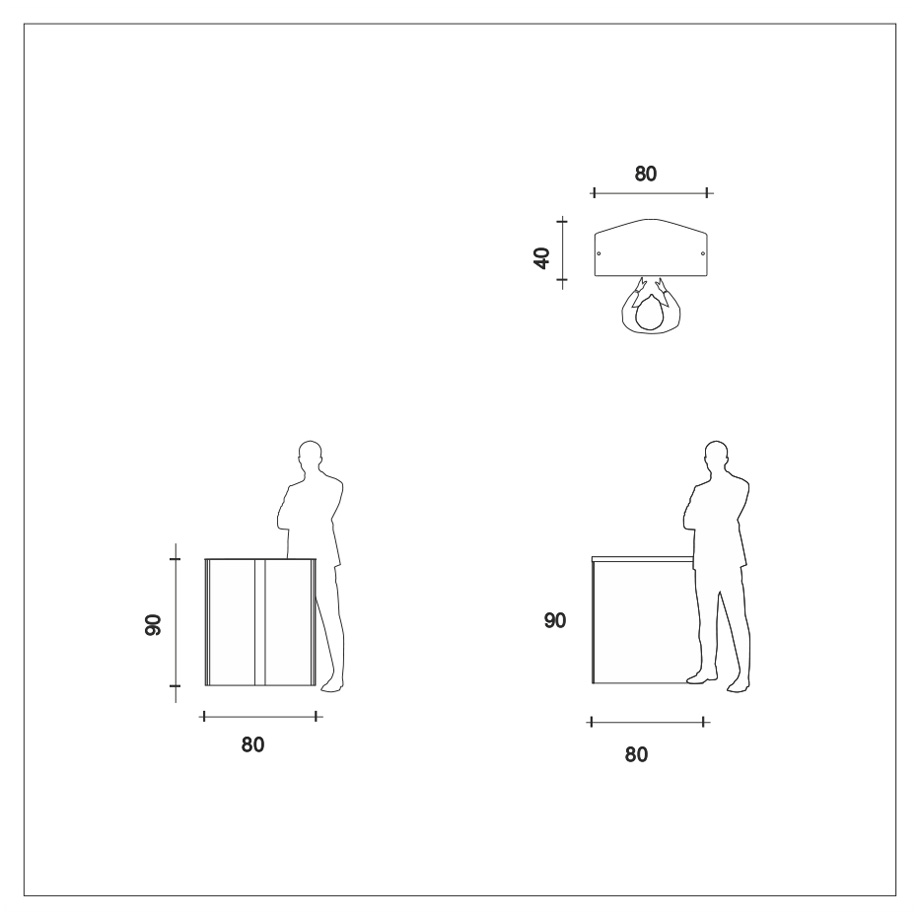 In just two pieces, in one simple move; and here is the banquet that is ready for use. Why complicate your life in long and boring montages? This portable banquet solves the problem.
Recommended retail price € 165-
Suitcase and personalized graphic print included in the price, excluding crowner accessory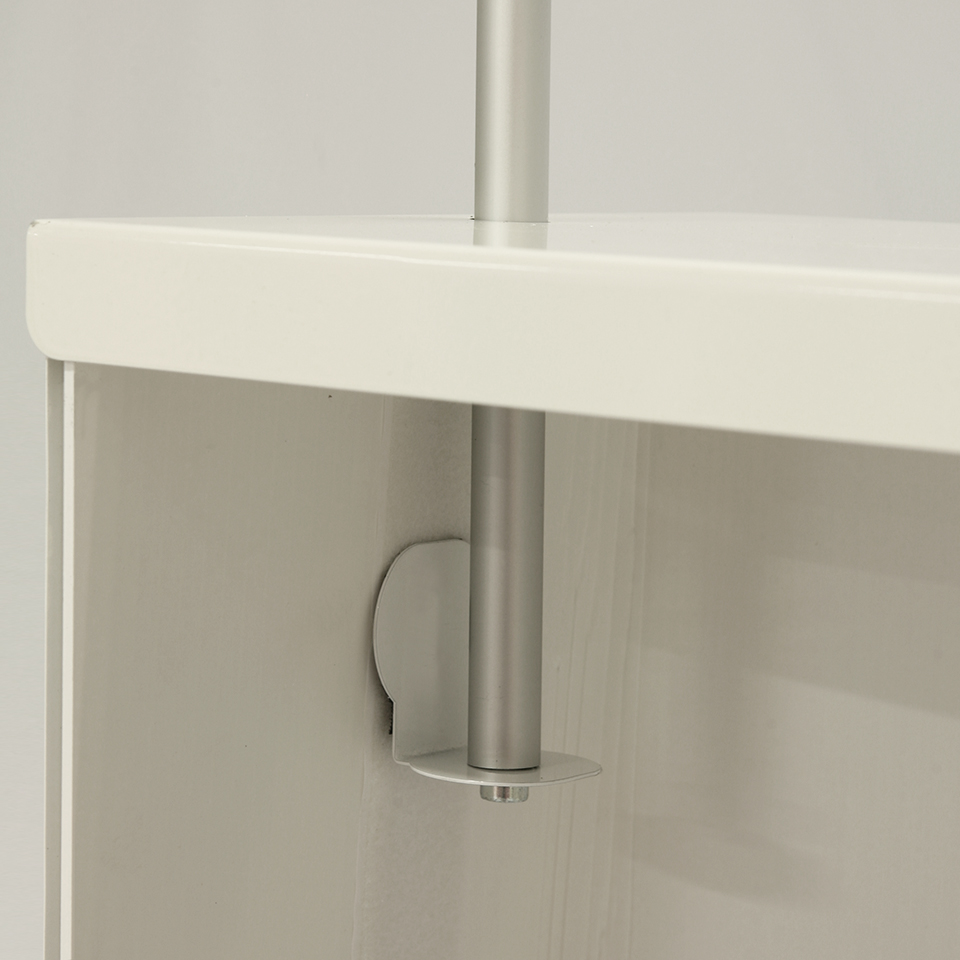 Crowner tubular fixing detail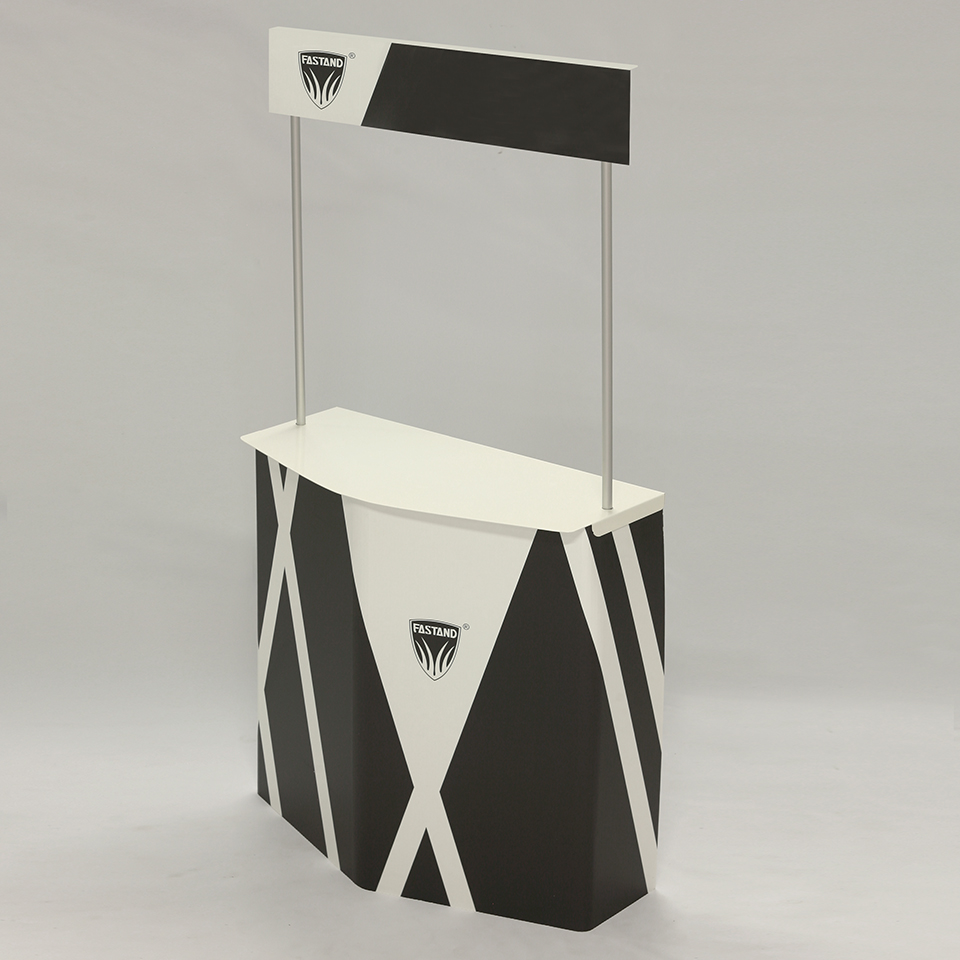 Crowner complete with aluminum rods
Guarda tutti i prodotti della categoria