Spartacus
I'm not afraid of challenges, I'm ready for all battles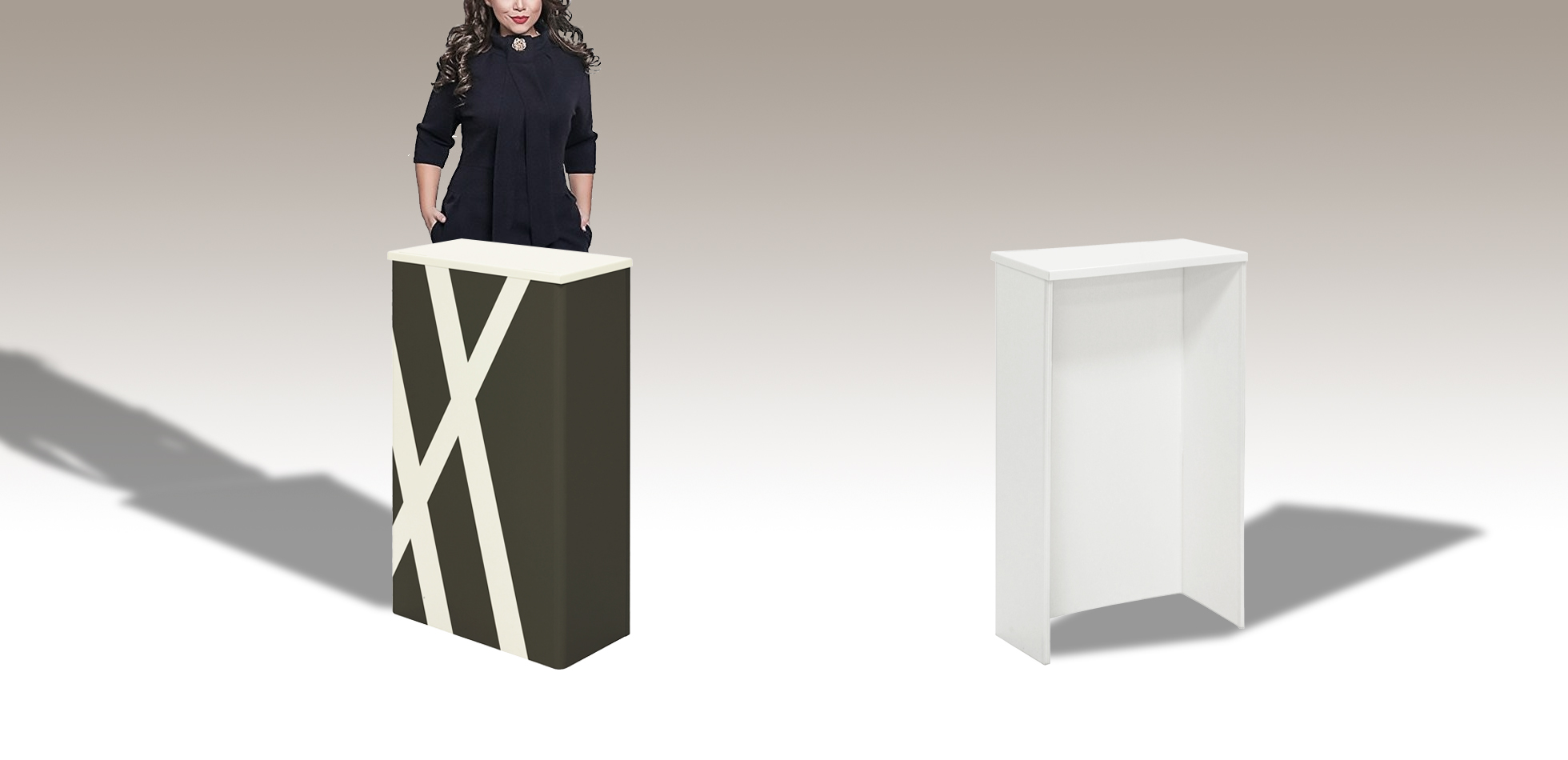 I am indestructible and ready for anything
The Spartacus counters exhibiton reception is designed to last over time and have no rivals.
Quick assembly and maximum stability are its strengths and it does not hide a deliberately clean and massive design.
Made of 10 mm thick Fastflex, it is completed with a high resistance powder coated metal shelf. The support surface is equipped with two grooves that allow the insertion of the plexiglass-anticovid panel.
All portable in a suitcase.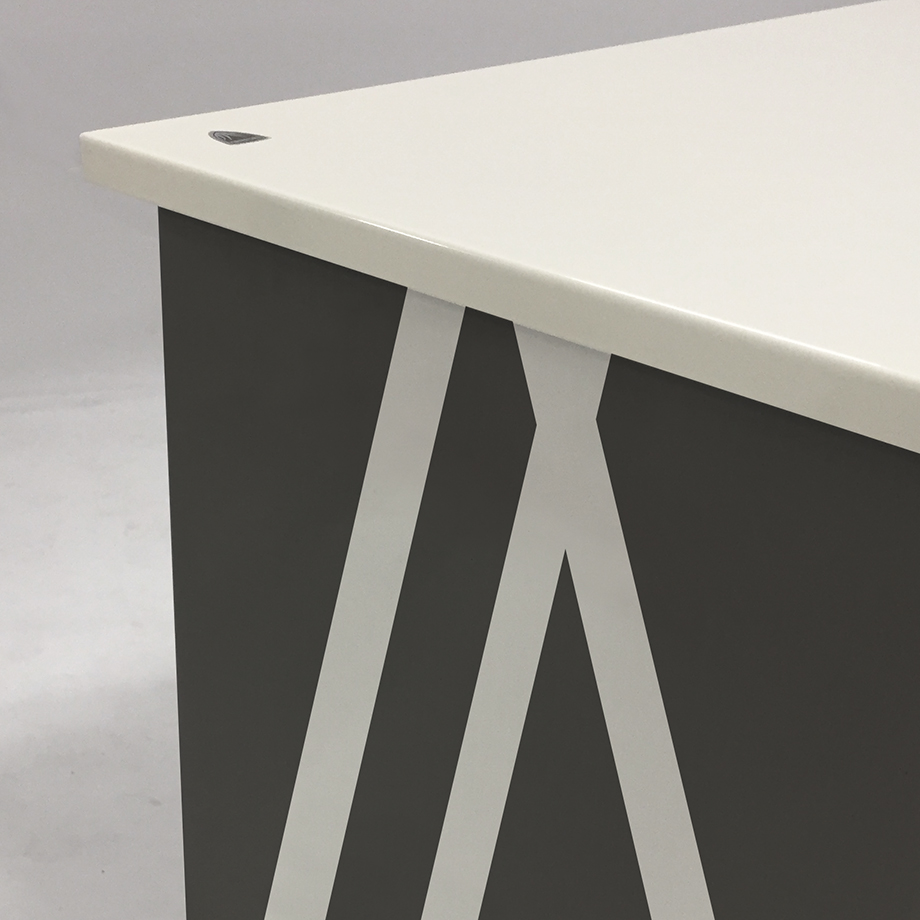 Quick interlocking fixing
With a small gesture, the Spartacus counters exhibiton reception is assembled. By combining the top with the base panel, a resistant and versatile countertop is obtained: excellent for all occasions. Perfect finishes and visual simplicity.
High strength simplicity
The simplicity of assembly and the clean lines make this counters exhibiton reception a cutting-edge and innovative product. A new project born from the Covid experience in Fastand.
Why choose the Spartacus counters exhibiton reception ?
Very fast to assemble
Super resistant
Top in painted metal
Plexiglass bulkhead with Covid protection
Fully interlocking assembly
It supports up to 50 kg of weight
Very light to carry
Ultra-compact transport case
Set up without tools, keys and screws

Ul>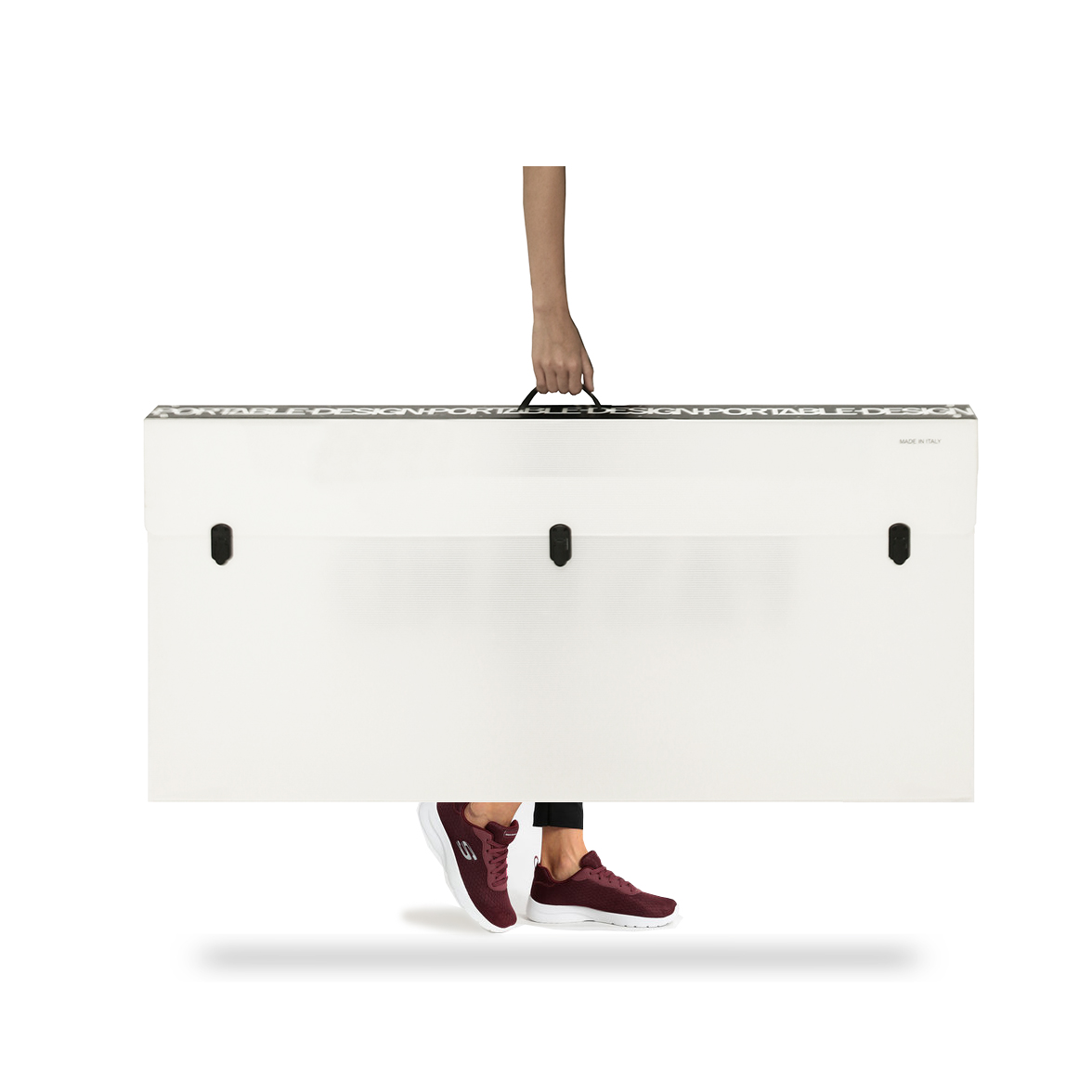 Fastflex*, l'originale materiale antiurto made in Fastand

Il centro ricerca e sviluppo Fastand ha ideato un nuovo materiale esclusivo che unisce flessibilità e rigidità; ne deriva un'elevata capacità di carico verticale.
Con Fastflex* é possibile realizzare forme morbide, curve perfette completamente personalizzabili con la propria grafica.
Antiurto, idrofugo,ignifugo è la rivoluzione nel settore degli stand portatili.
The Spartacus counters exhibiton reception is suitable, thanks to the materials used, also for outdoor promotions and events. It does not fear humidity, water or sun. In fact, it is used in promotional events in the most disparate locations, from the beach to the mountain, on any pavement. Available both with and without plexiglass protective panel.
Recommended retail price € 145-
Covid suitcase and protective panel, included in the price. Also available without Covid plexiglass protection for € 85.
Chosen your banquet? Here are some similar desks