Visione
The right place to put your videos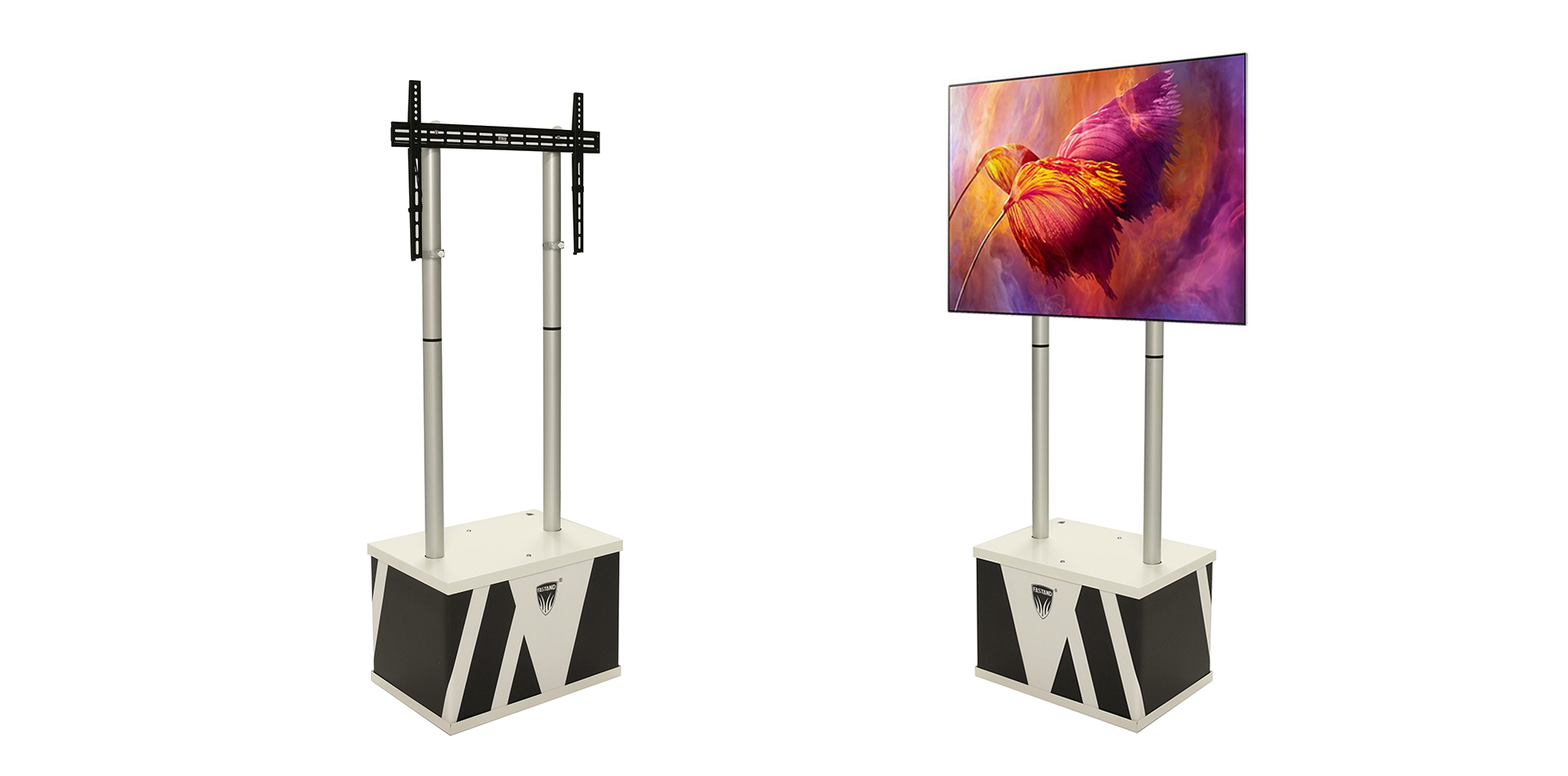 Spectacular design with total visibility
Born from Fastand's many years of experience, this TV stand or TV stand is particularly resistant and easily transportable thanks to its ultra-compact suitcase.
The TV stand has been designed to be reused multiple times with standard connections suitable for any type of modern LCD or Plasma TV. Easy to assemble, adjustable for all TVs and light, ideal for use at the fair and events
The Vision can be customized at the bottom with a printed PVC sheet
Made with white painted metal body and aluminum structure with silver finish. The lower part is coated with the 5 mm Fastflex which has a dual function: greater resistance of the base and locking graphic customization.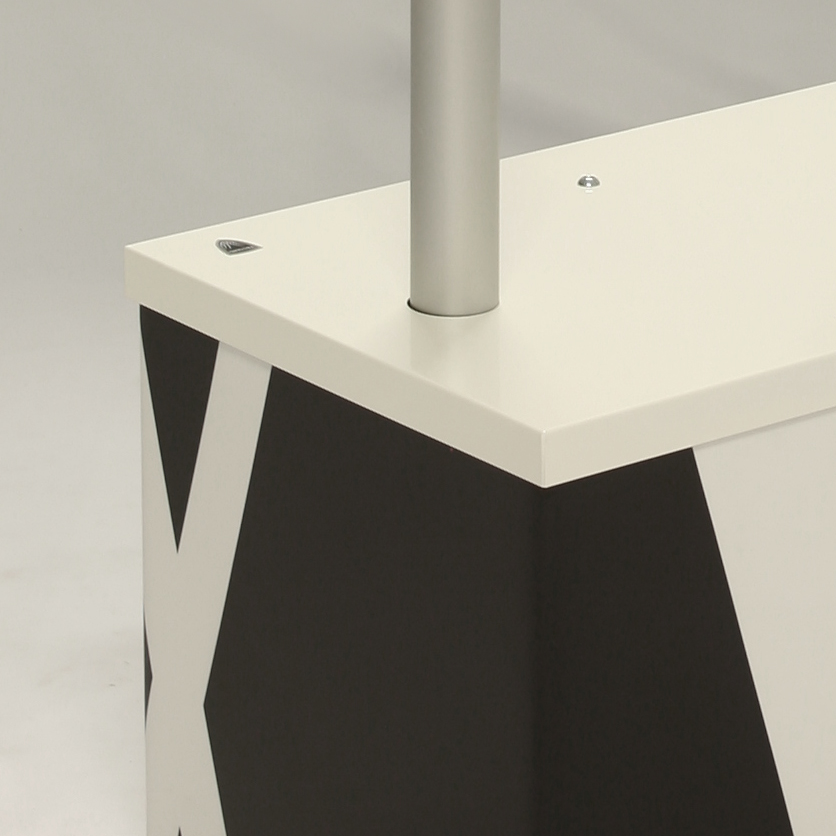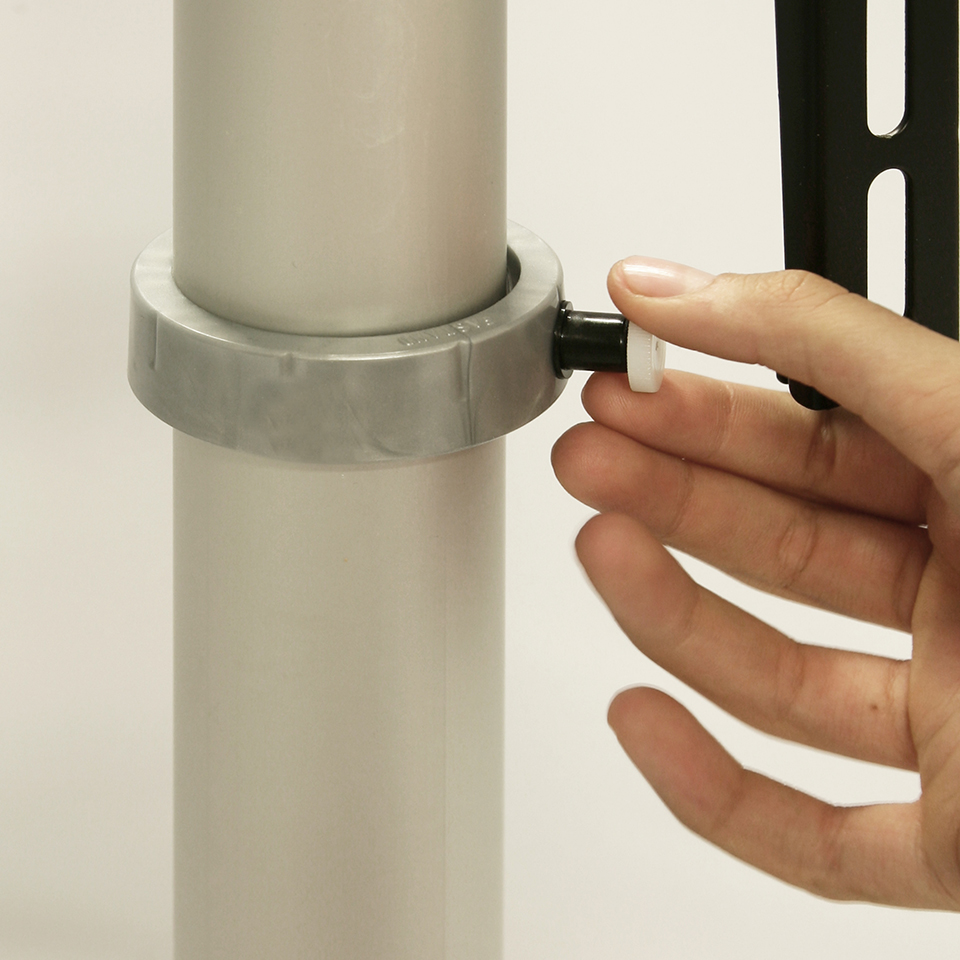 Finishes with Made in Italy style
Why choose the Visione model TV stand?
Aluminum structure with silver finish
Modular structure in height for easy portability
Lower block in Fastflex *
Pvc coating with personalized print from your file
Interchangeable graphics
Painted metal finish
Universal TV holder bracket up to 60 inches
Transport case
Tool-free setup
Quick assembly of a few minutes

Ul>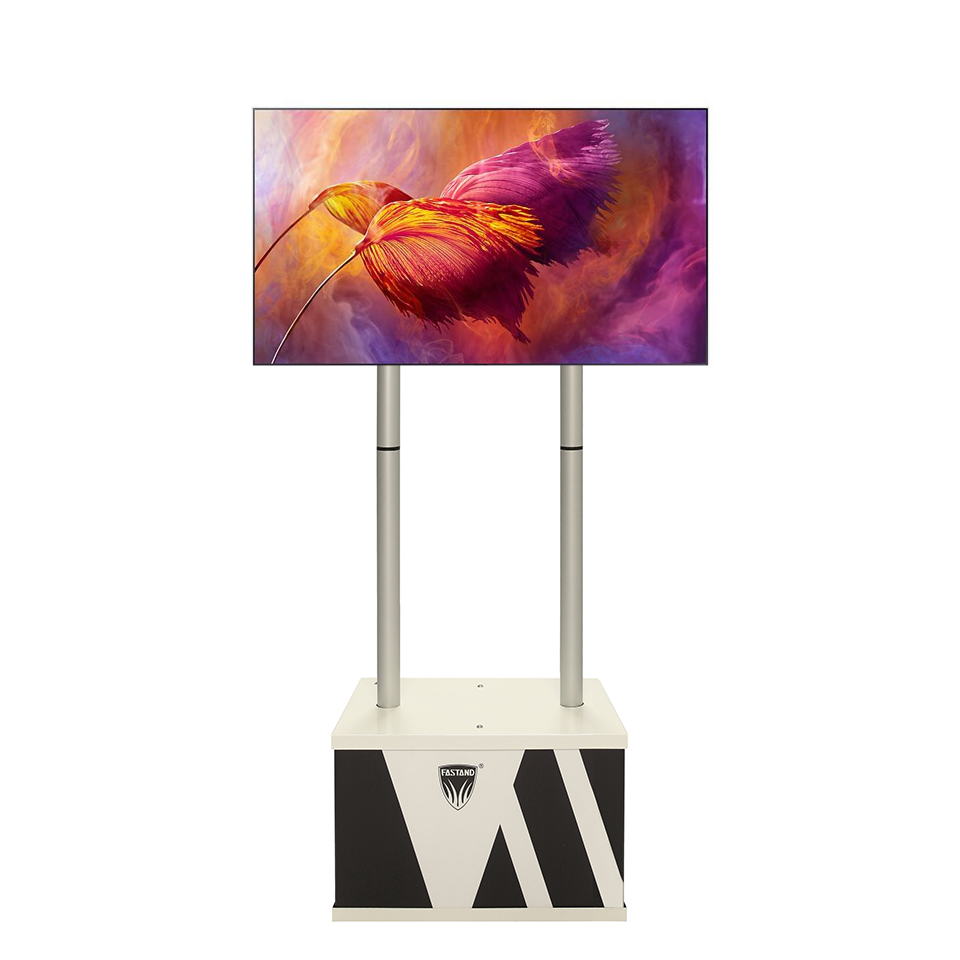 Horizontal and vertical Vesa adjustment, because they are universal.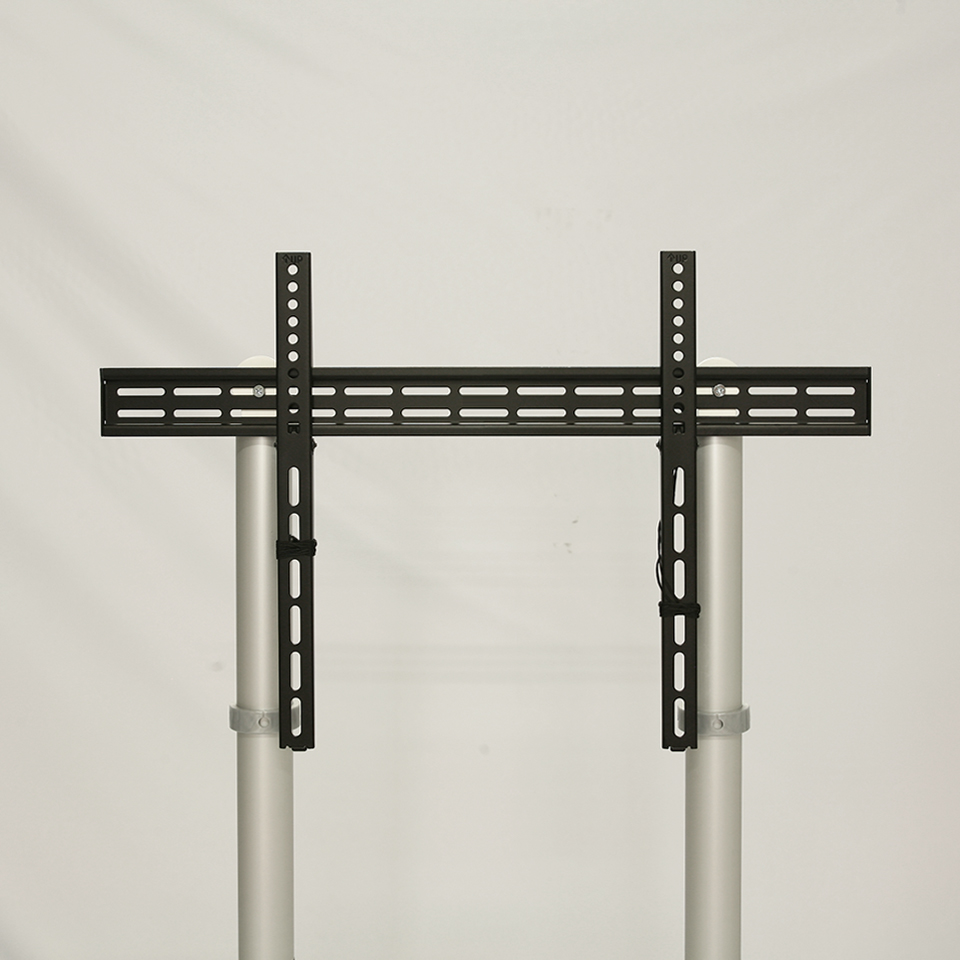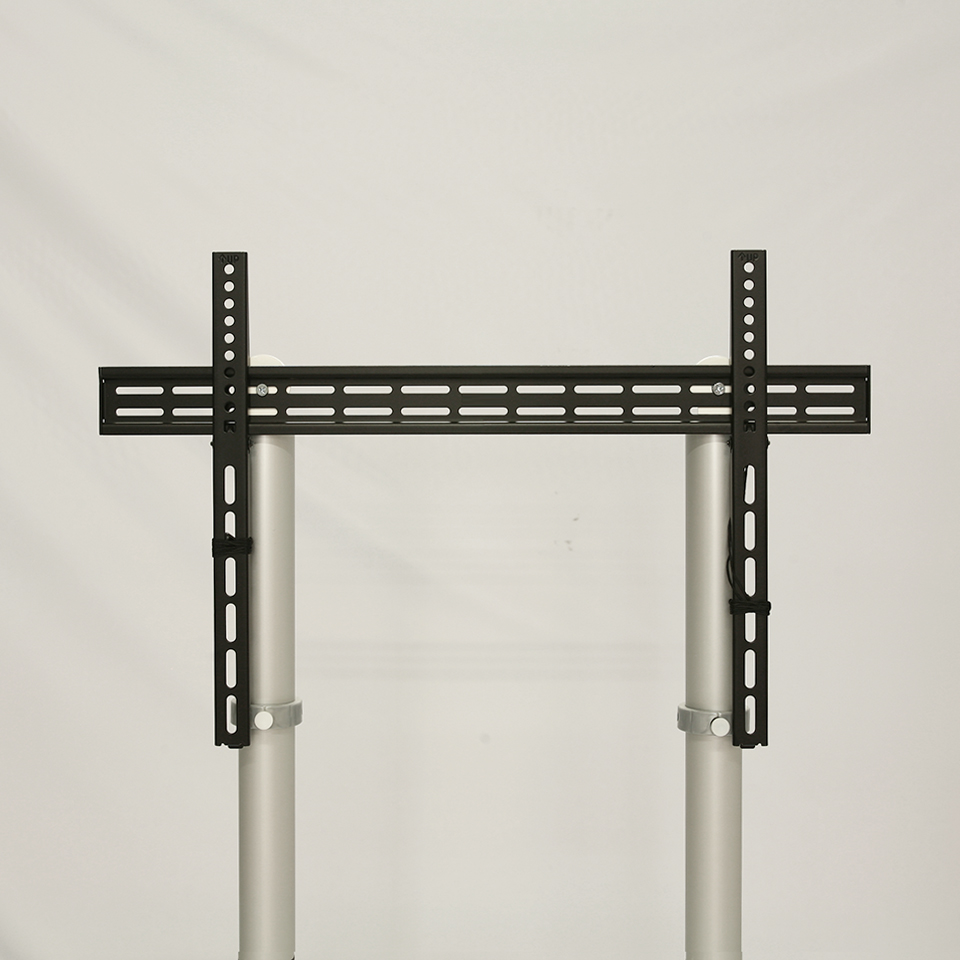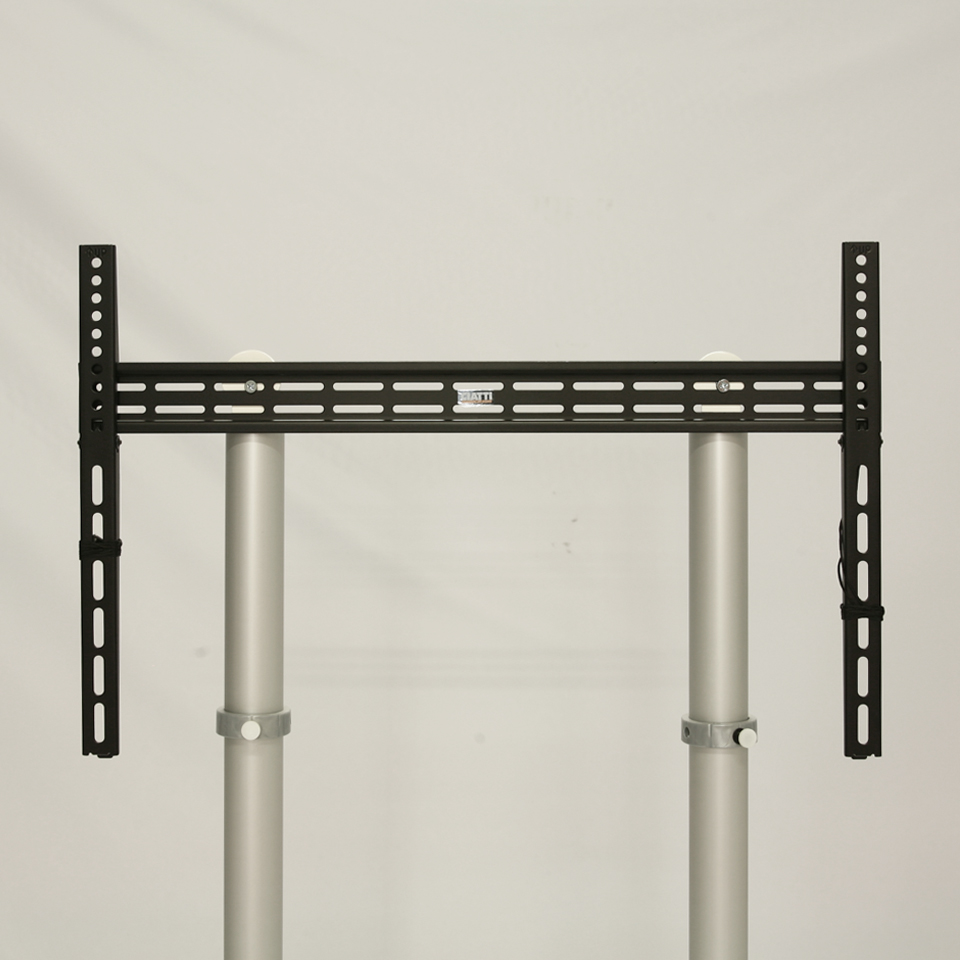 Fastflex*, l'originale materiale antiurto made in Fastand

Il centro ricerca e sviluppo Fastand ha ideato un nuovo materiale esclusivo che unisce flessibilità e rigidità; ne deriva un'elevata capacità di carico verticale.
Con Fastflex* é possibile realizzare forme morbide, curve perfette completamente personalizzabili con la propria grafica.
Antiurto, idrofugo,ignifugo è la rivoluzione nel settore degli stand portatili.
Always with you thanks to a comfortable rigid suitcase.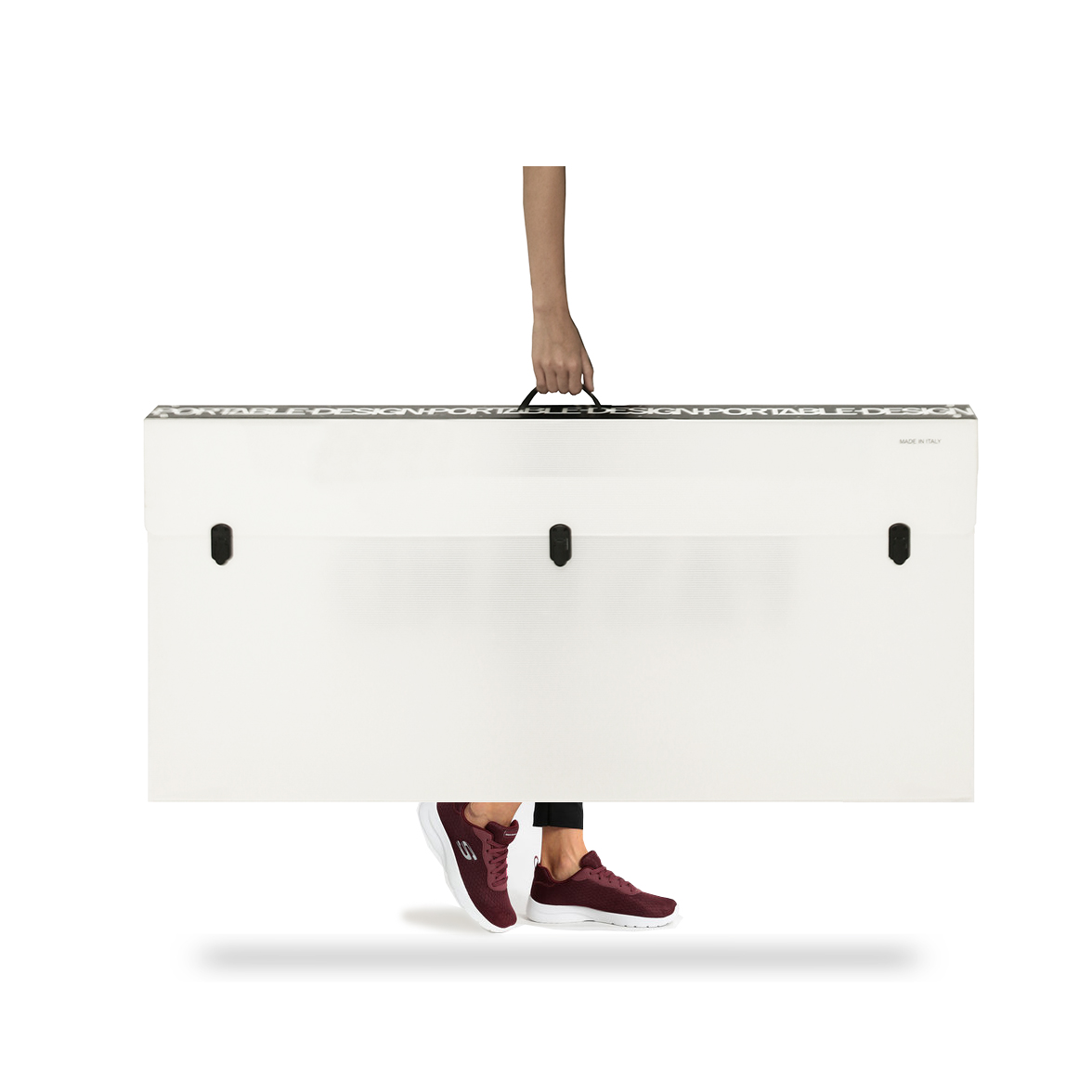 Stability and communication, the basis of the Vision project.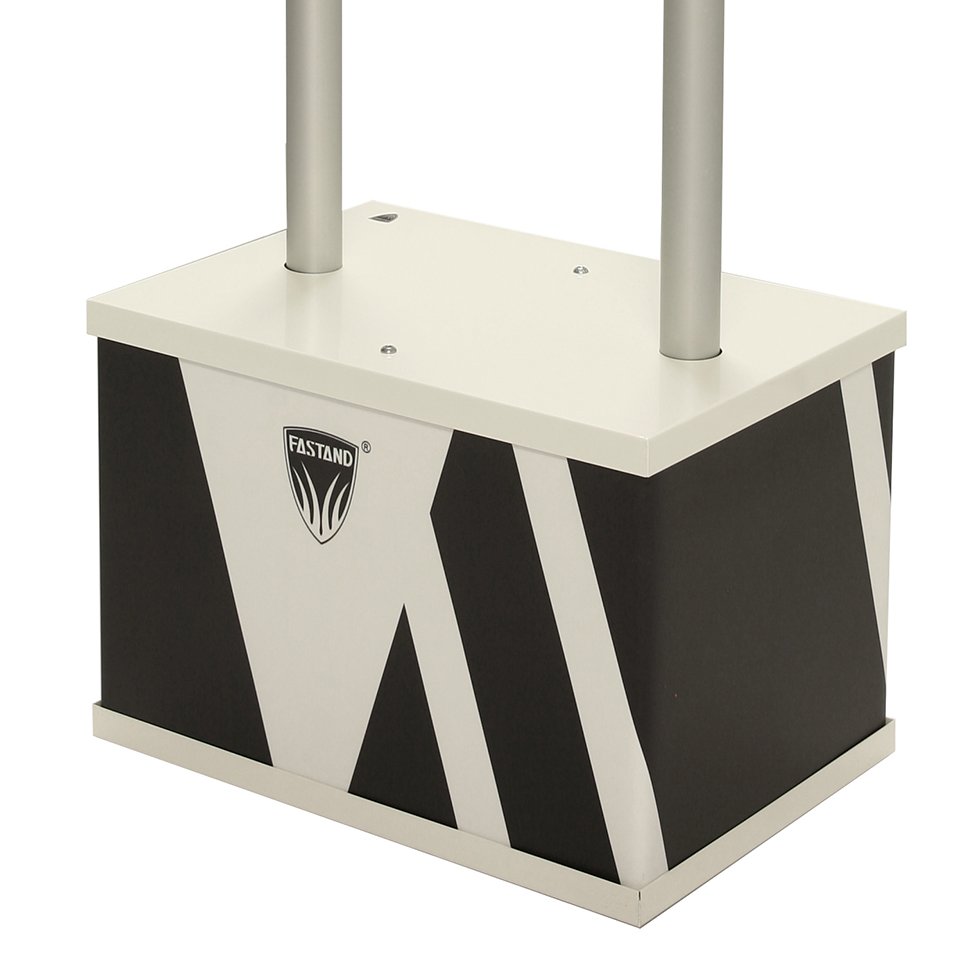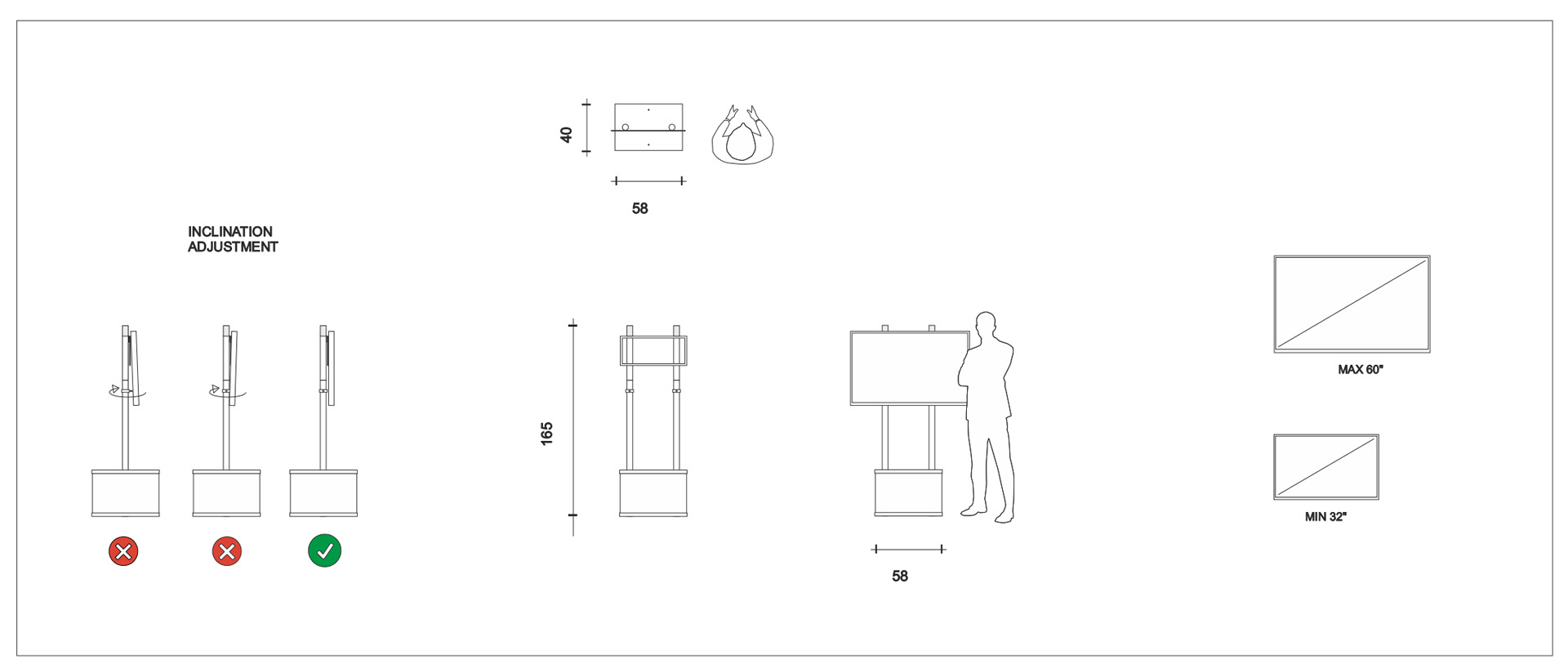 Recommended retail price € 350-
Suitcase and personalized graphic print included in the price.