Welcome
Character holder with pure essence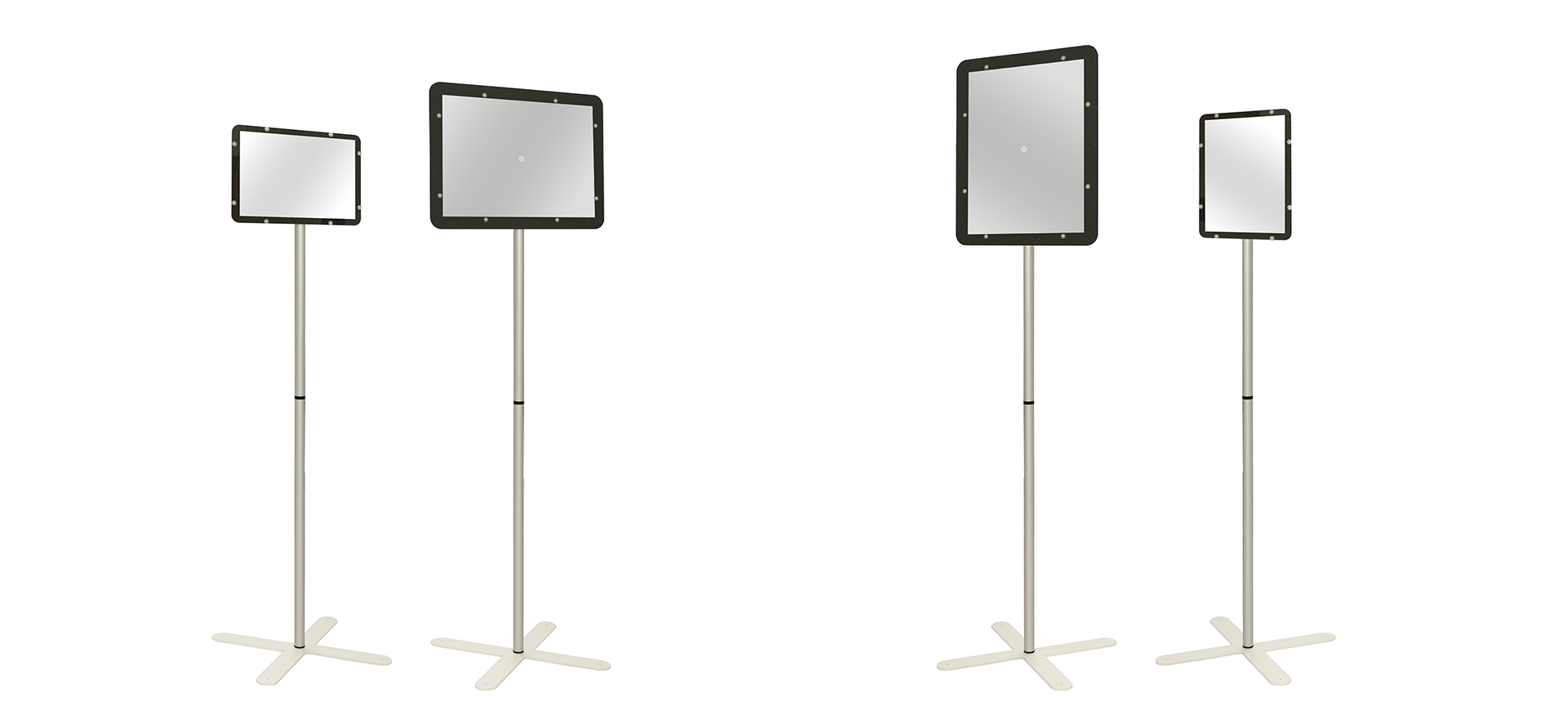 Spectacular design with total visibility
The "Benvenuto" feature holder is an accessory, always clearly portable, for fairs, exhibitions and conventions.
It has been designed to be reused multiple times and to contain the message you want and to be able to carry it with its practical suitcase wherever you want.
The stand has a base made of painted steel in the shape of an X, vertical rod in aluminum with silver finish, metal + plex container and button closure with opal finish.
The rotating head of the feature holder is very important because it is possible to tilt the feature holder both vertically and horizontally, obtaining with a single product various possible formats of the sheet to be inserted . h4> Even the finishes of this feature-holder are treated in every detail, available in 2 colors, black and white. Available in 2 formats: A4 and A3.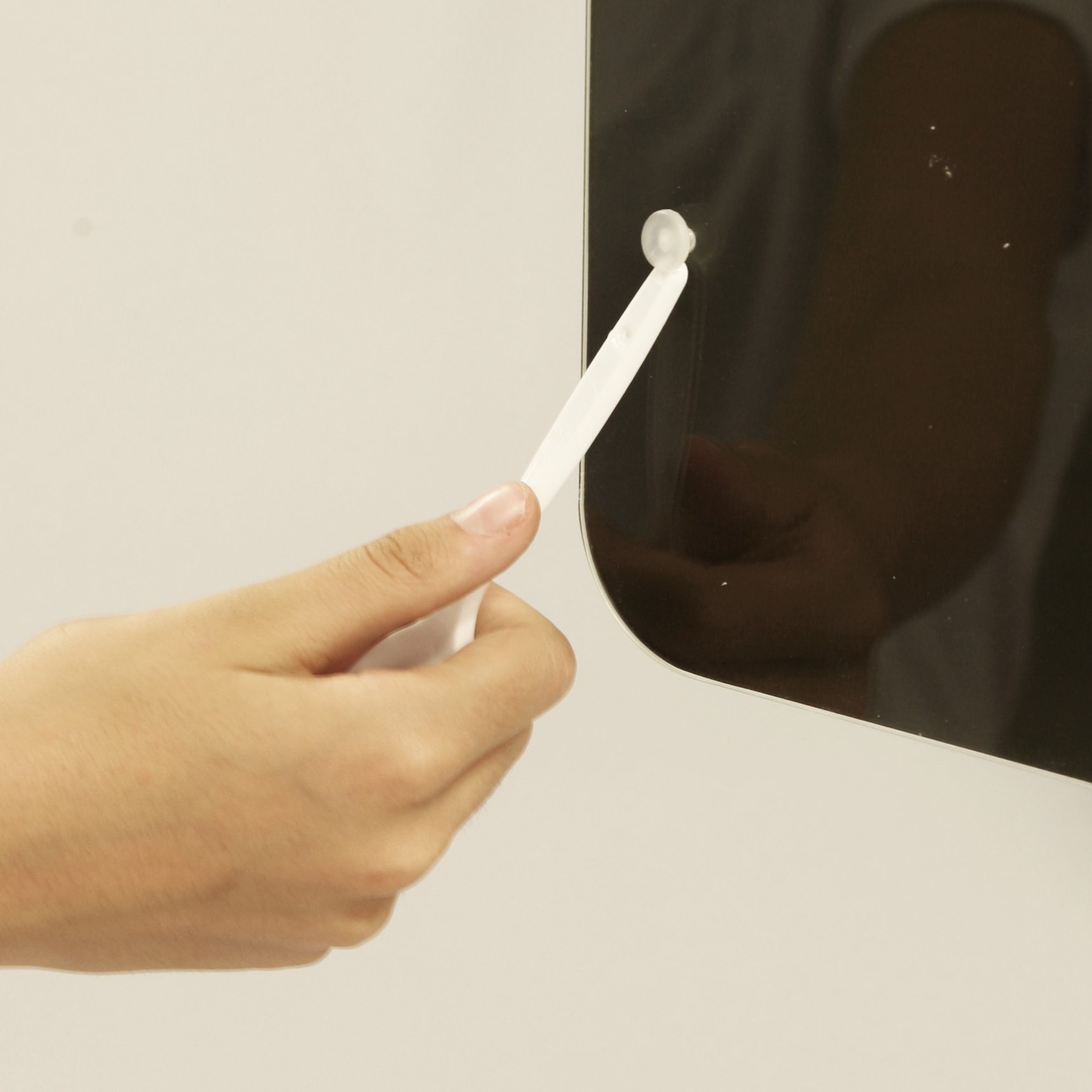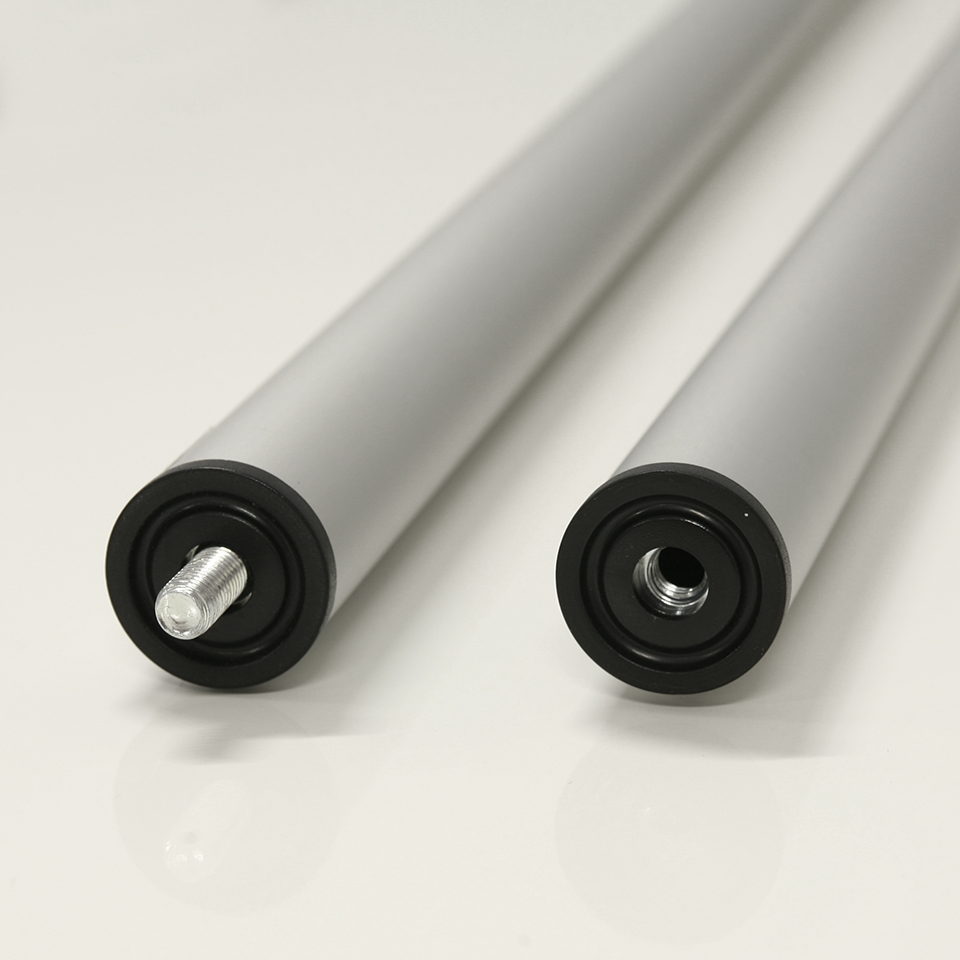 Quick opening of the pocket
Setting up the Welcome feature door is very easy and intuitive.
The pre-assembled structures are quick to connect thanks to screw couplings produced entirely in our laboratories.
The refined and clean finish gives the product a robust, solid design, with rounded corners and rounded aesthetic details.
Anodized aluminum structure
We have chosen to have a double pocket format to contain the sheet: A4 and A3
Ideal for use with features and information holders, but also as an advertising post holder or as a directional sign in environments such as museums, exhibitions, offices. You can keep it fixed in one place, or move easily, it doesn't fear crowded areas because it is very stable.
Rotating head which allows the sheet to be vertical and horizontal
4 mm plexiglass with shiny laser-made threads
Counter panel in painted metal
Quick opening buttons in opal plexiglass
2-piece modular aluminum structure
Base in painted steel
Transport case
Tool-free setup
Quick assembly of a few minutes

Ul>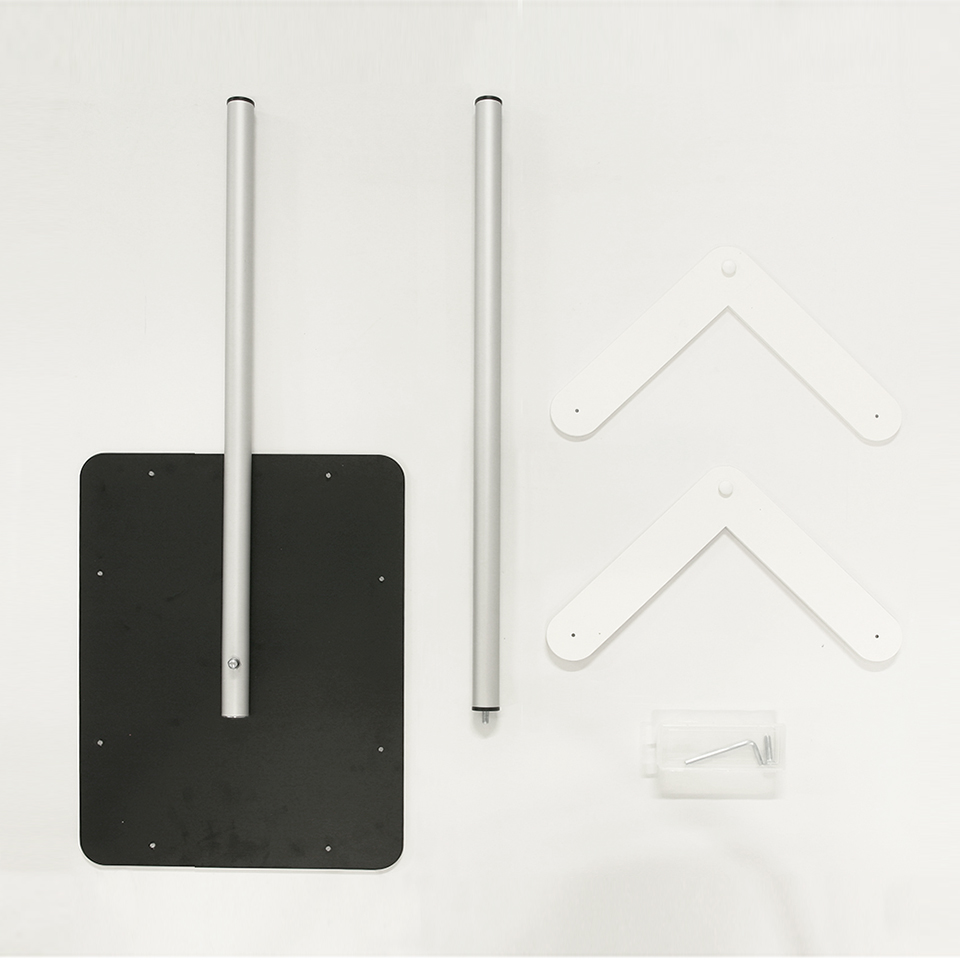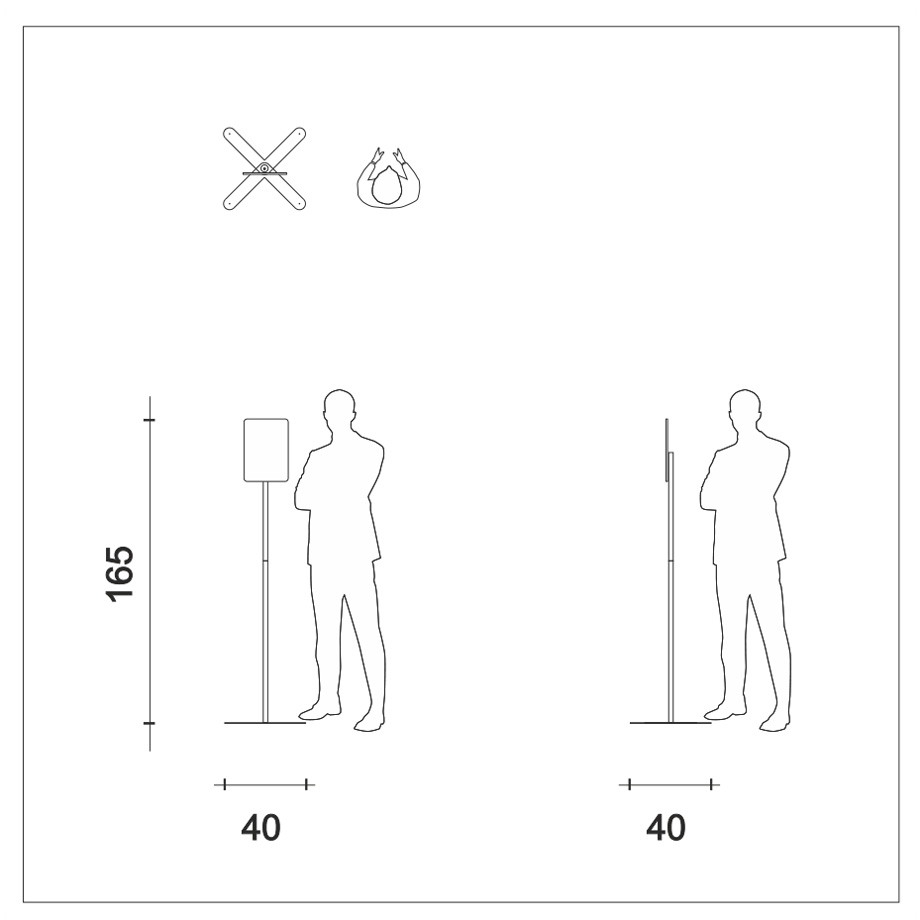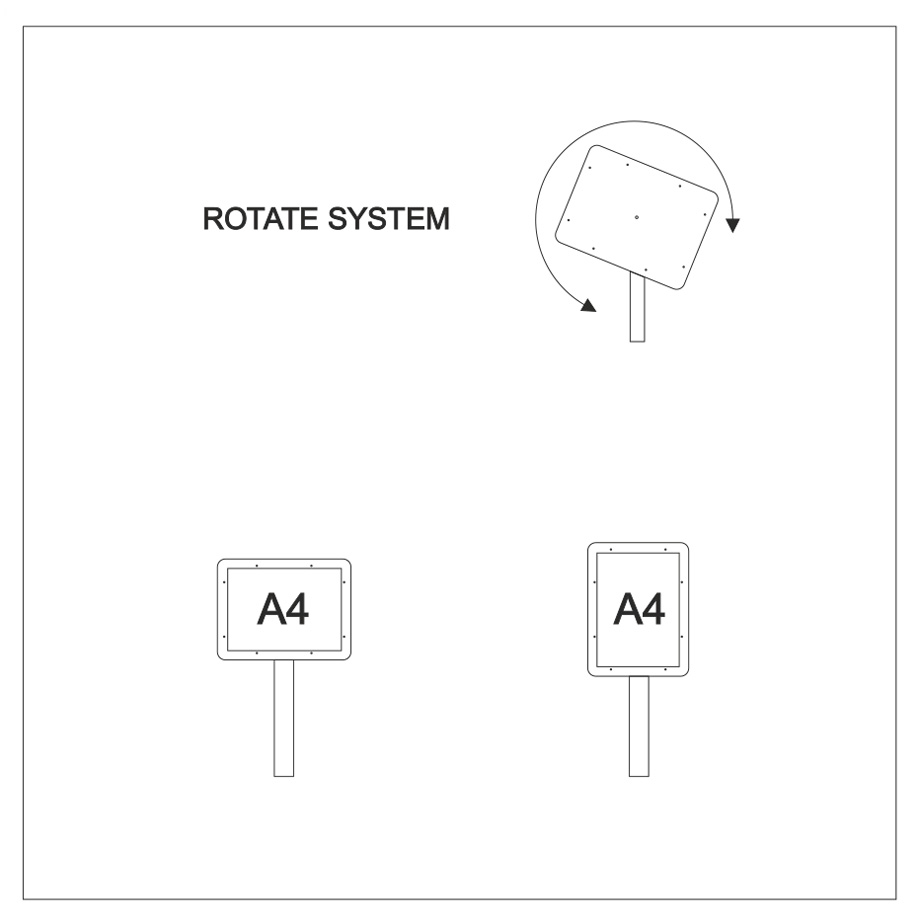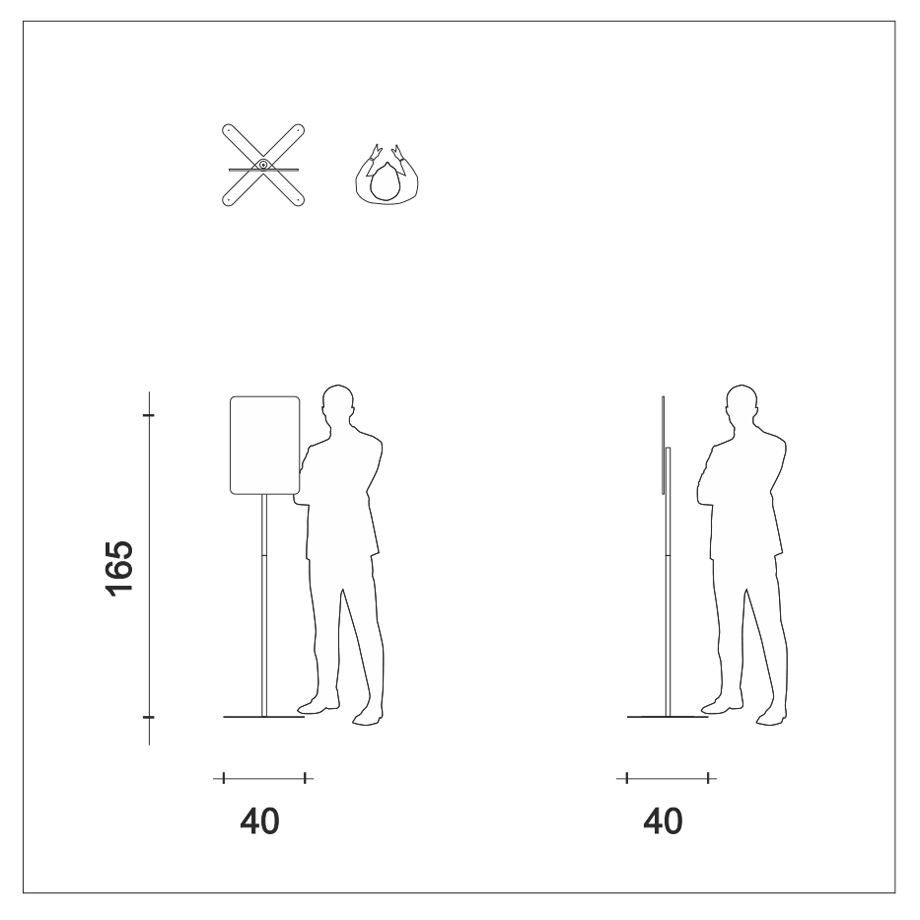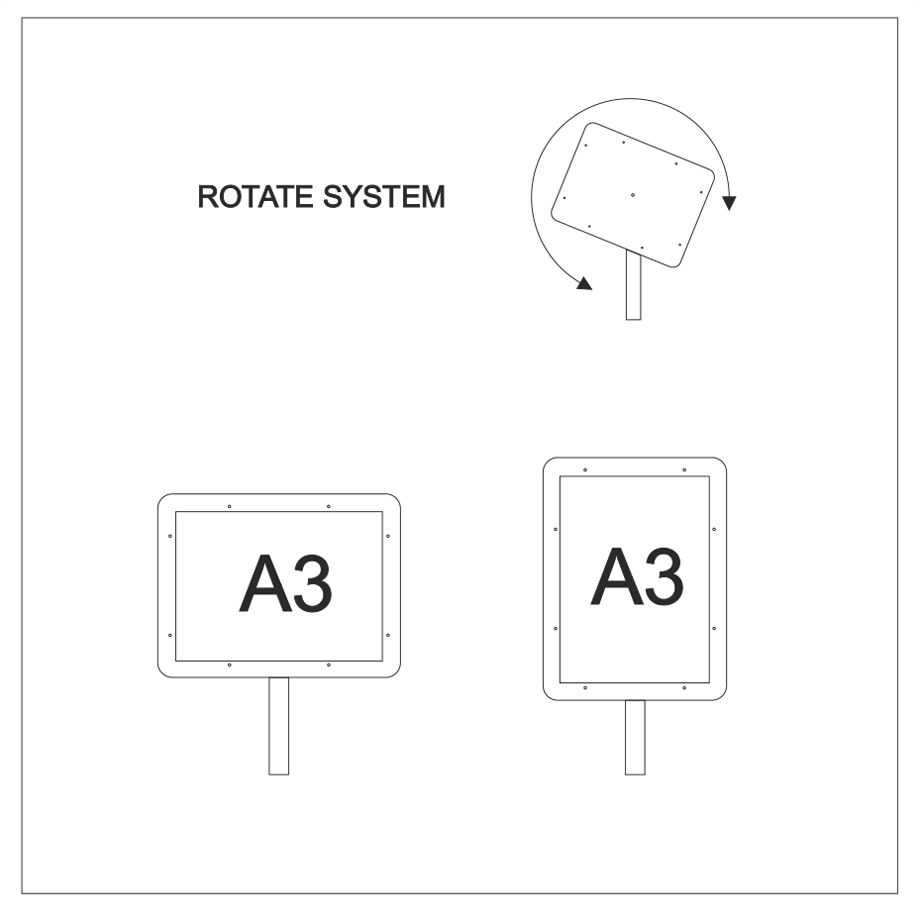 Suggested retail price € 135 A4 size and € 170 A3 size
Suitcase included in the price.