Velo120
Total space for communication with the roll-display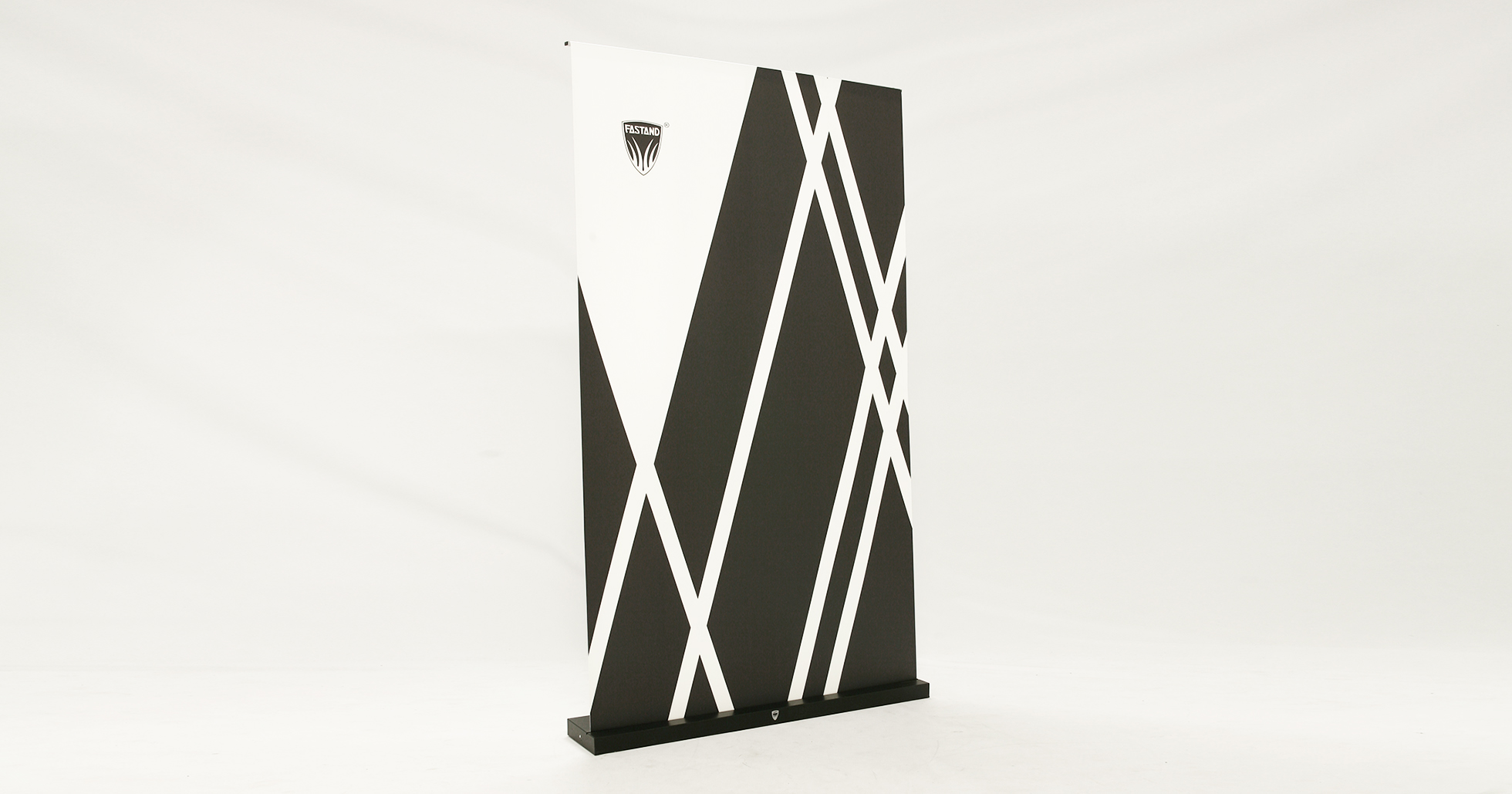 Spectacular rollup portable with total visibility
The Velo120 display is a medium-large roll up, characterized by the unique body design: in the first place it is noted that it has no visible feet or profiles but is perfectly minimal and linear in form.
The choice of the aesthetic finish of the roll-display, among 4 available and the carrying case completely customizes this product.
The roll display is equipped with the innovative patented spring + brake system which allows perfect tensioning of the graphic fabric. The printed banner is always easily interchangeable by anyone. It combines graphic print of the roll display with the base color for unique and customized creations.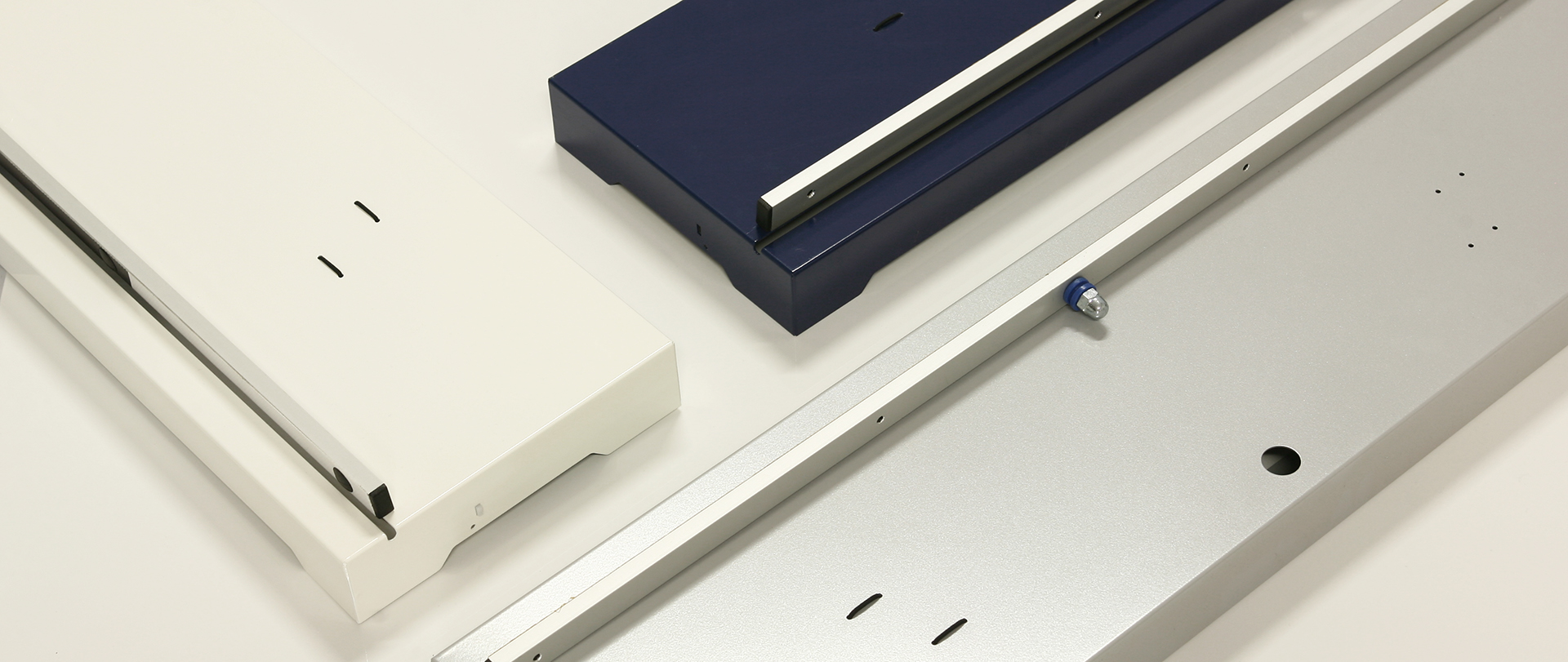 Nella foto superiore: colori di finiture e nelle foto inferiori tutti i plus standard del nostro Roll-display. Si percepisce subito il livello stilistico del prodotto e tutta la nostra cura e attenzione nel confezionare il Roll-display.
Ci mettiamo infatti tutto il nostro amore nella costruzione di questo articolo perchè vogliamo offrirti il meglio per le tue fiere ed eventi.
QUesto espositore ti offre il massimo della velocità e rapidità di allestimento, senza però trascurare il design e l'aspetto estetico, sempre più fondamentali durante la partecipazione di una fiera.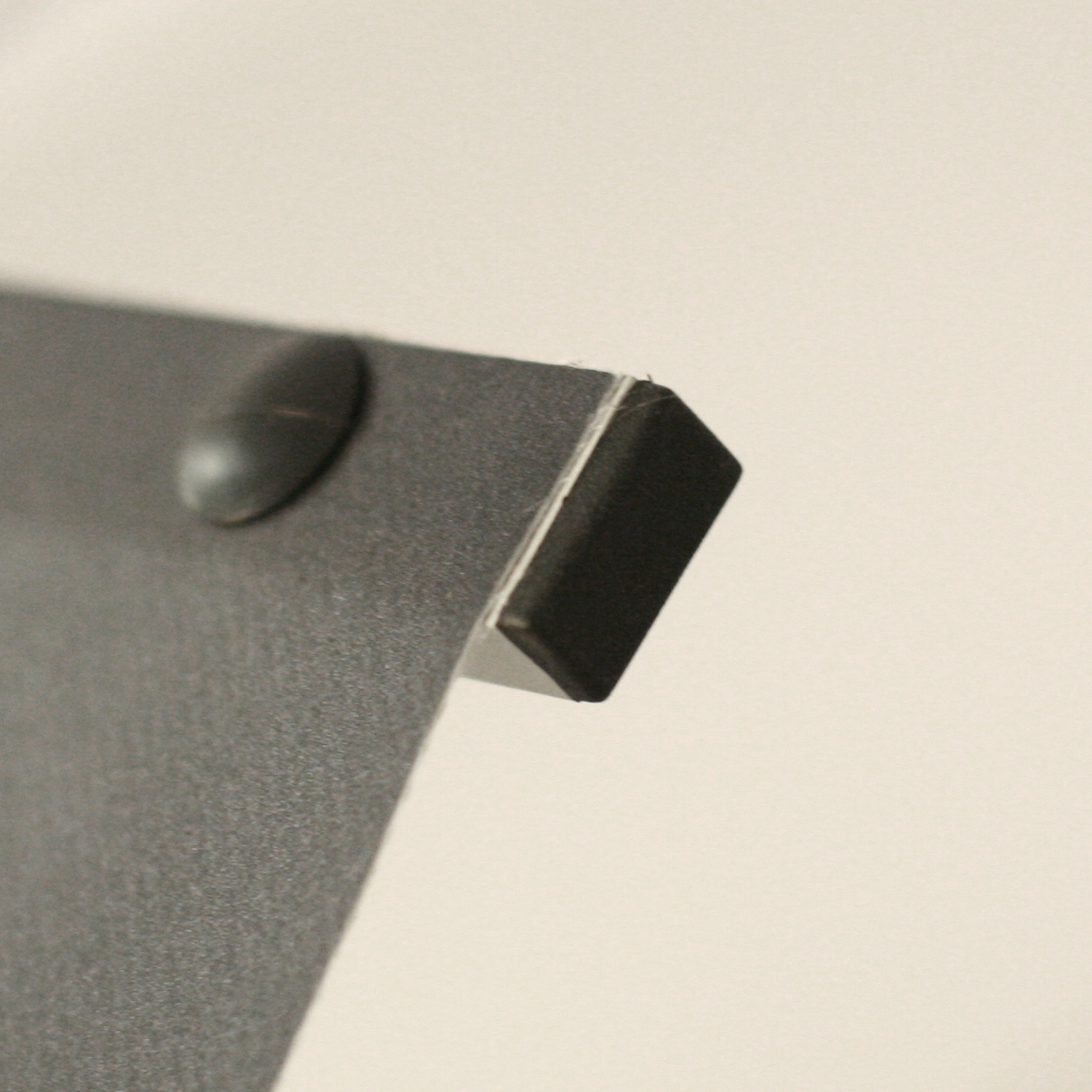 Fijación superior a presión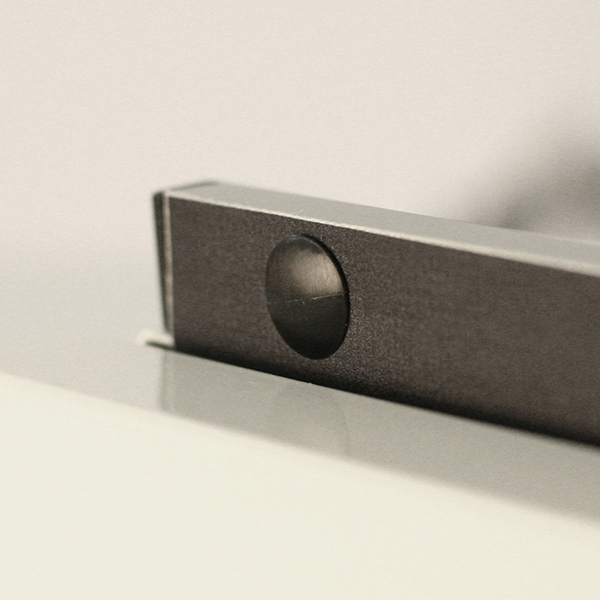 Boton de seguridad para la fijación de la tela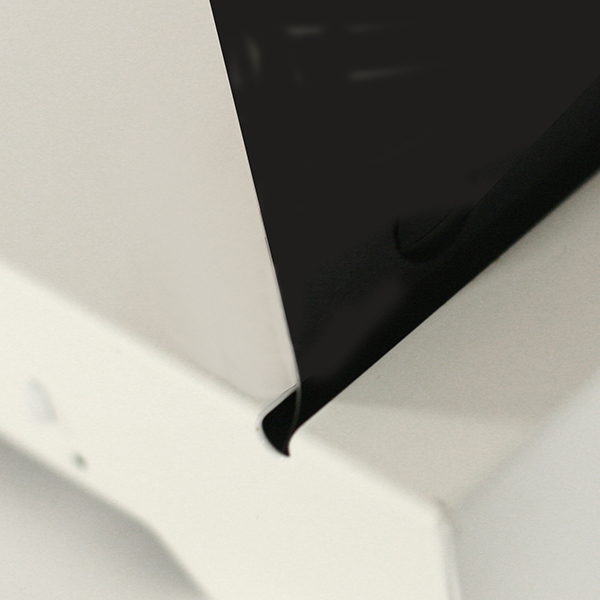 Sistema de protección de la  tela gráfica del muelle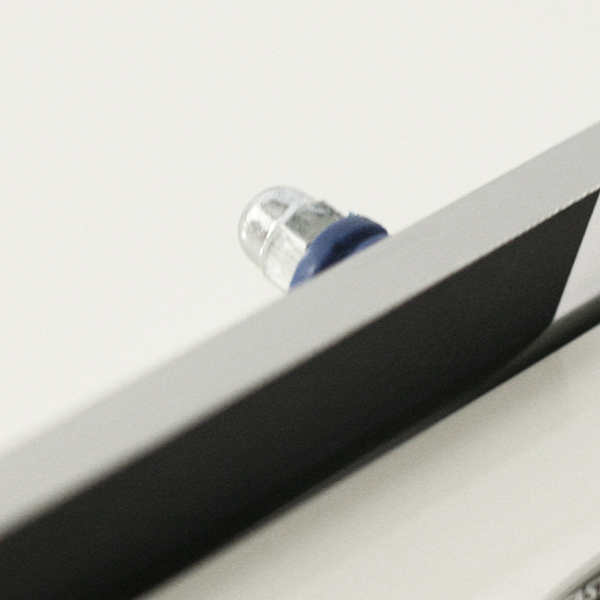 Perno para la fijacón en metal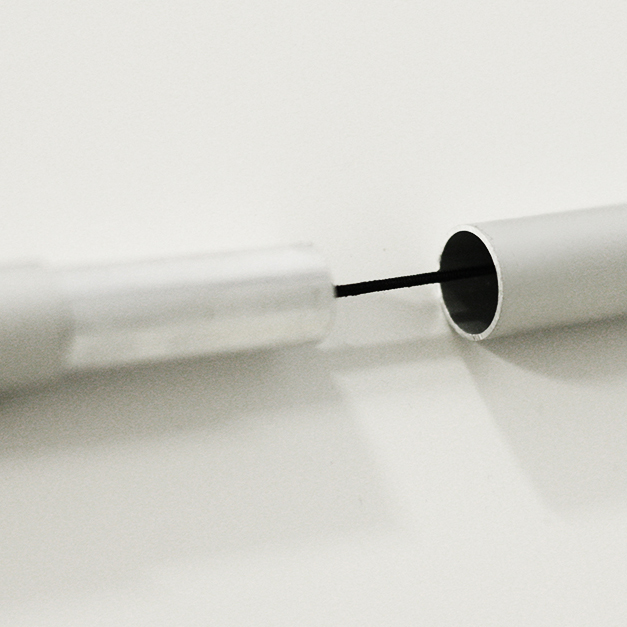 Tubo modular en aluminio con tirante interno
Why choose the Velo120 display?
Body in painted metal
available in 4 colors
High design finishes
Graphic cloth interchange
Patented spring system
Patented brake system with fluid dynamic system
Total look graphics without upper gripper
Lack of lower feet.
Rigid transport case
Tool-free setup
Quick assembly of a few minutes

Ul>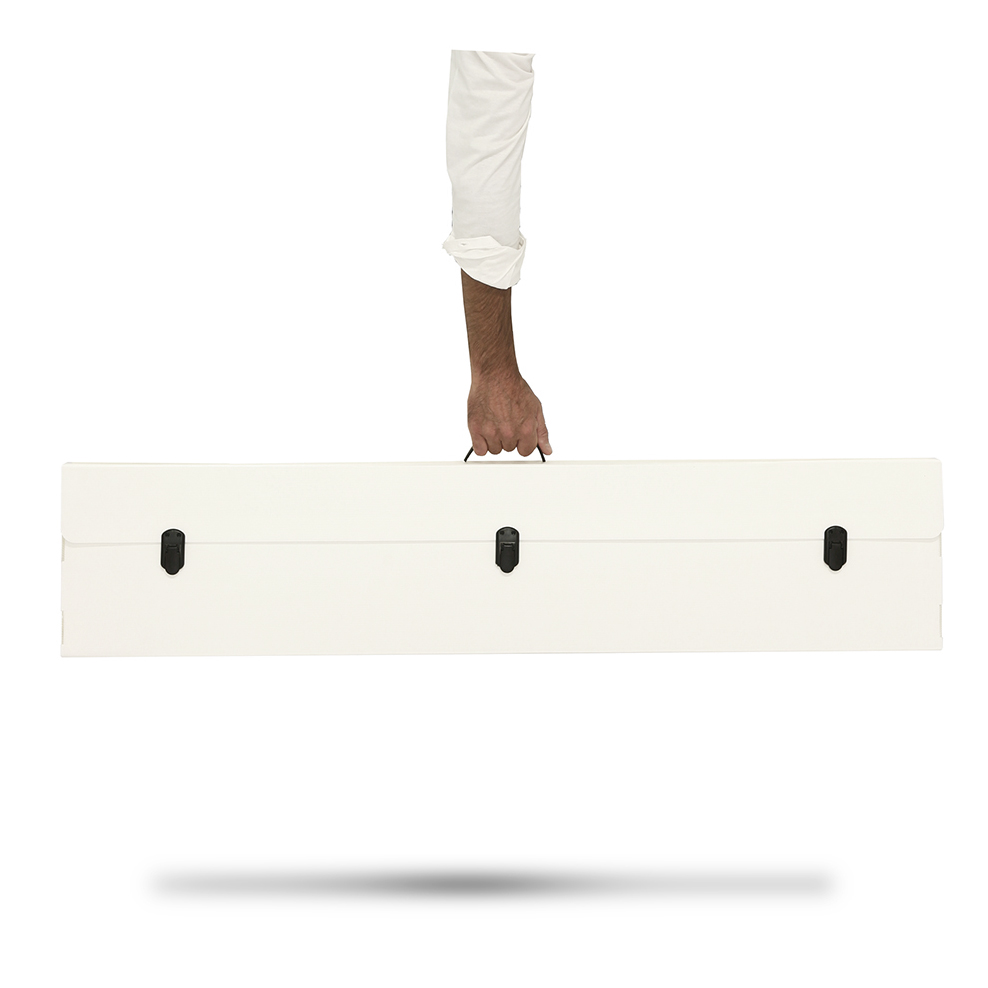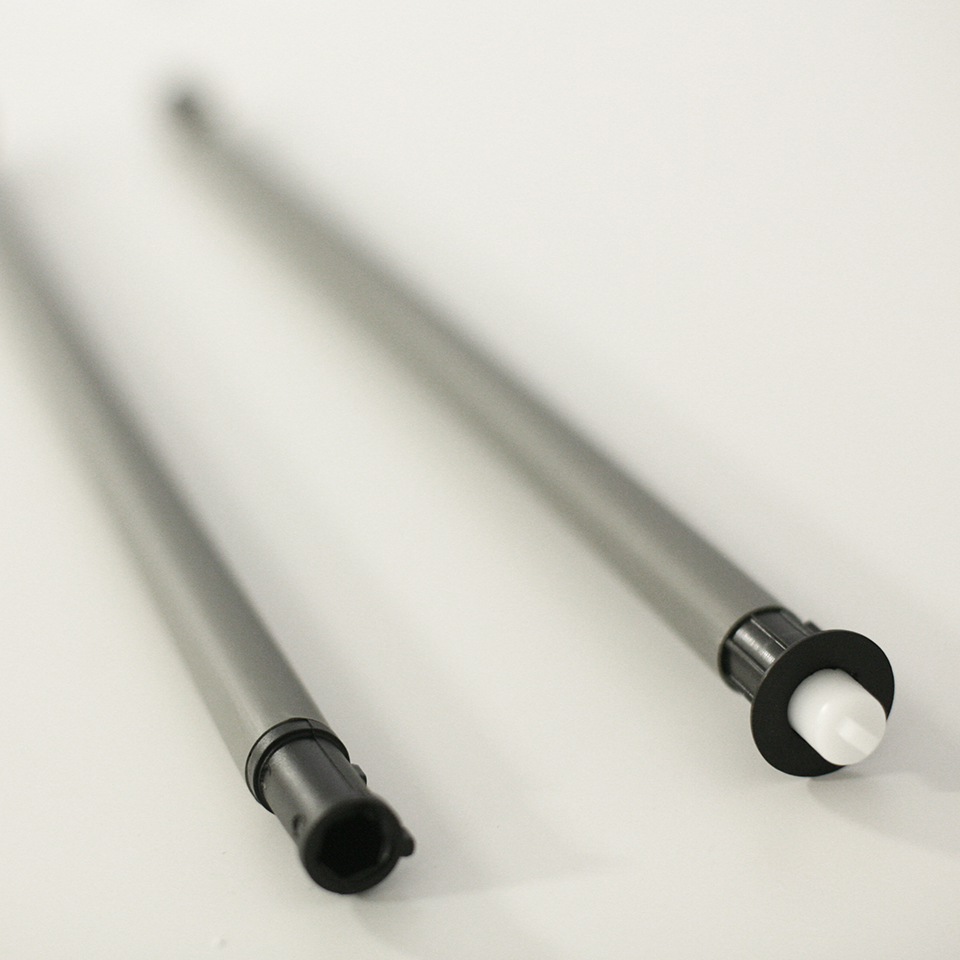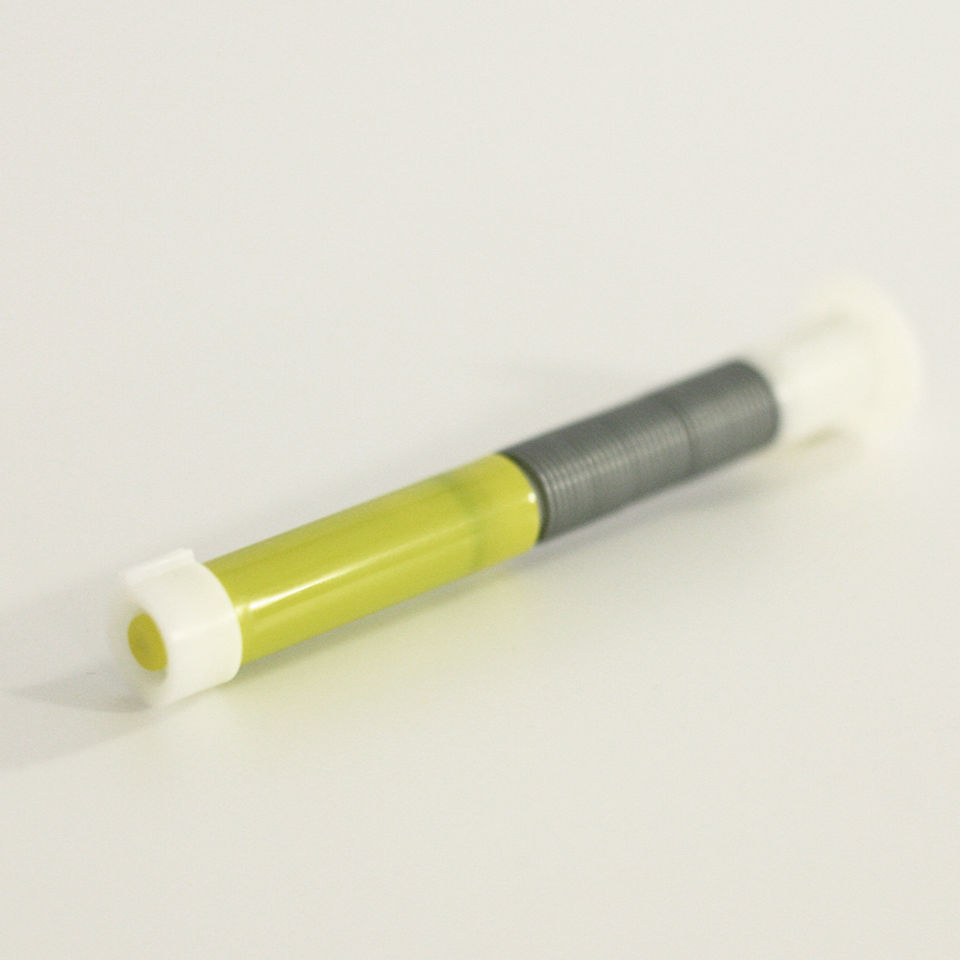 Patented roller system
Our pre-loaded spring roller system is the only one that is totally safe during the work phase.
In fact, it can be downloaded and reloaded manually by anyone, totally in safety, making it always the perfect roll-up.
The roll-up system has also been designed to be very little aggressive when rolling the roll, which allows easier extraction of the printed sheet.
Fluid dynamic brake system
Thanks to our fluid-dynamic braking system there are three fundamental advantages for roll-up portable :
first: protection of the spring during the work phase (as the sheet must be accompanied),
second: graphics protection (if in fact carelessly unhooks, the sheet locks avoiding rewinding)
third: and a perfect tensioning of the printed graphics.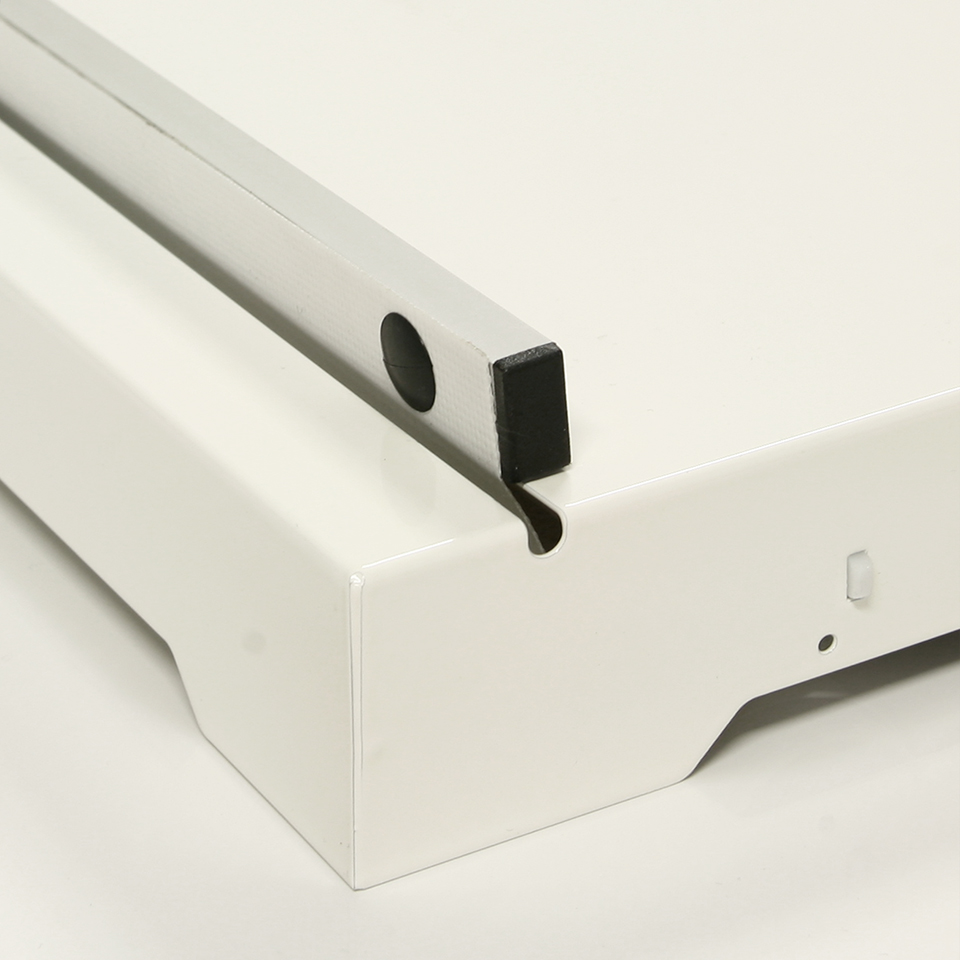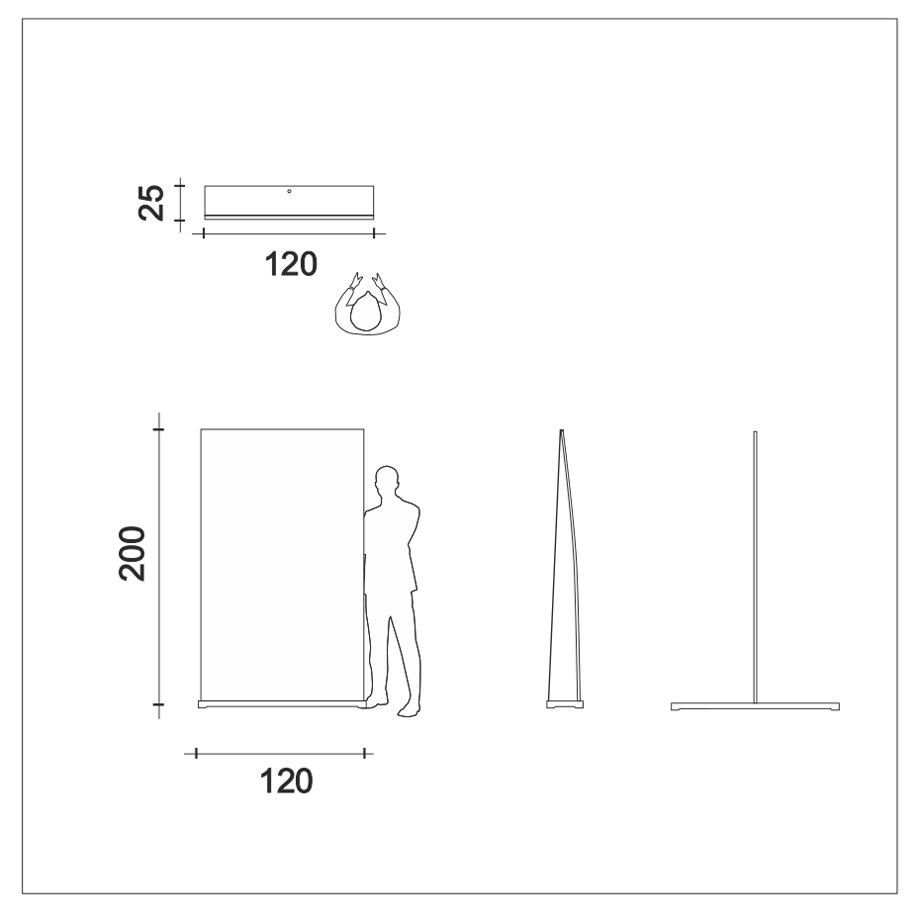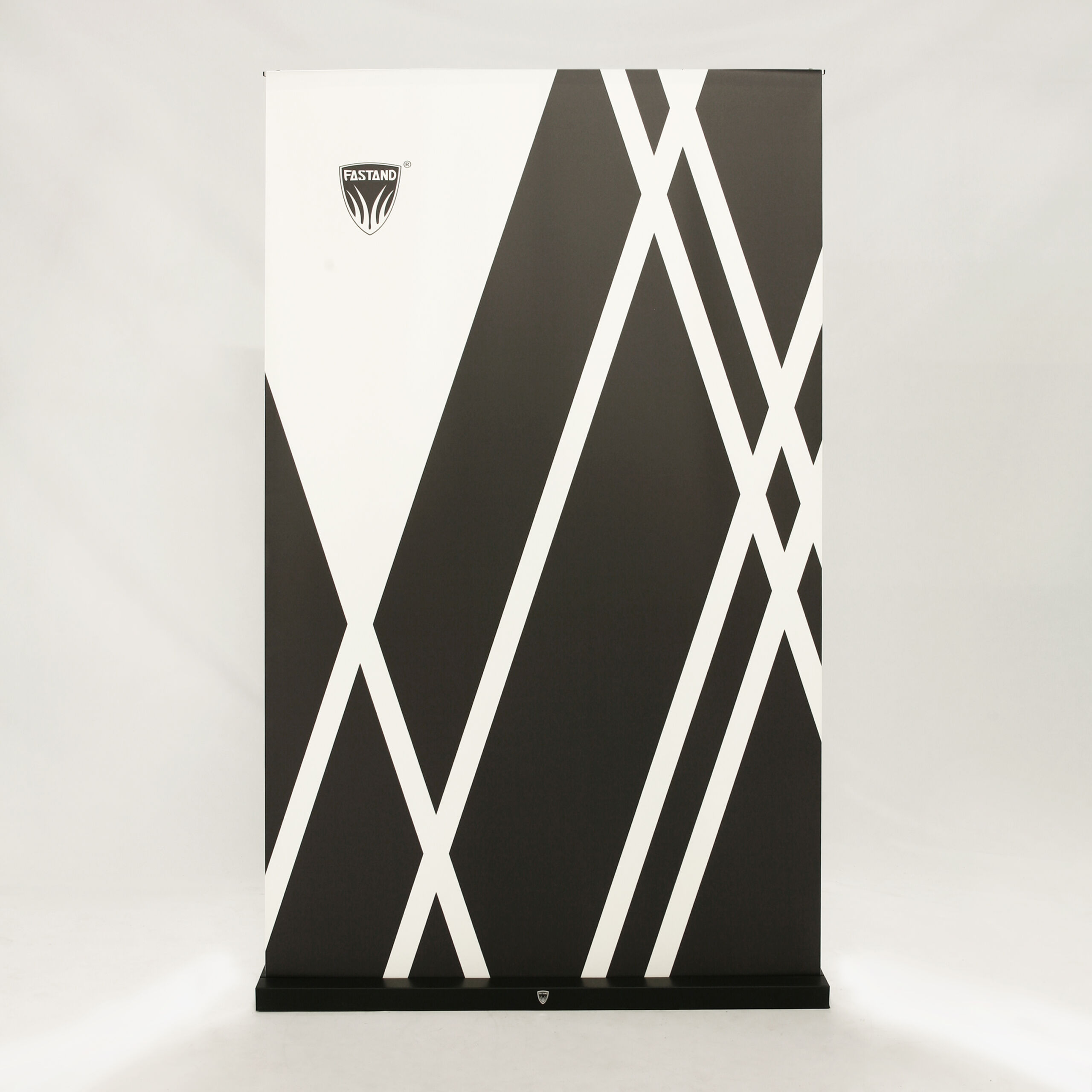 Recommended retail price € 160-
Suitcase and personalized graphic print included in the price.
Completa il tuo roll-up display con un accessorio originale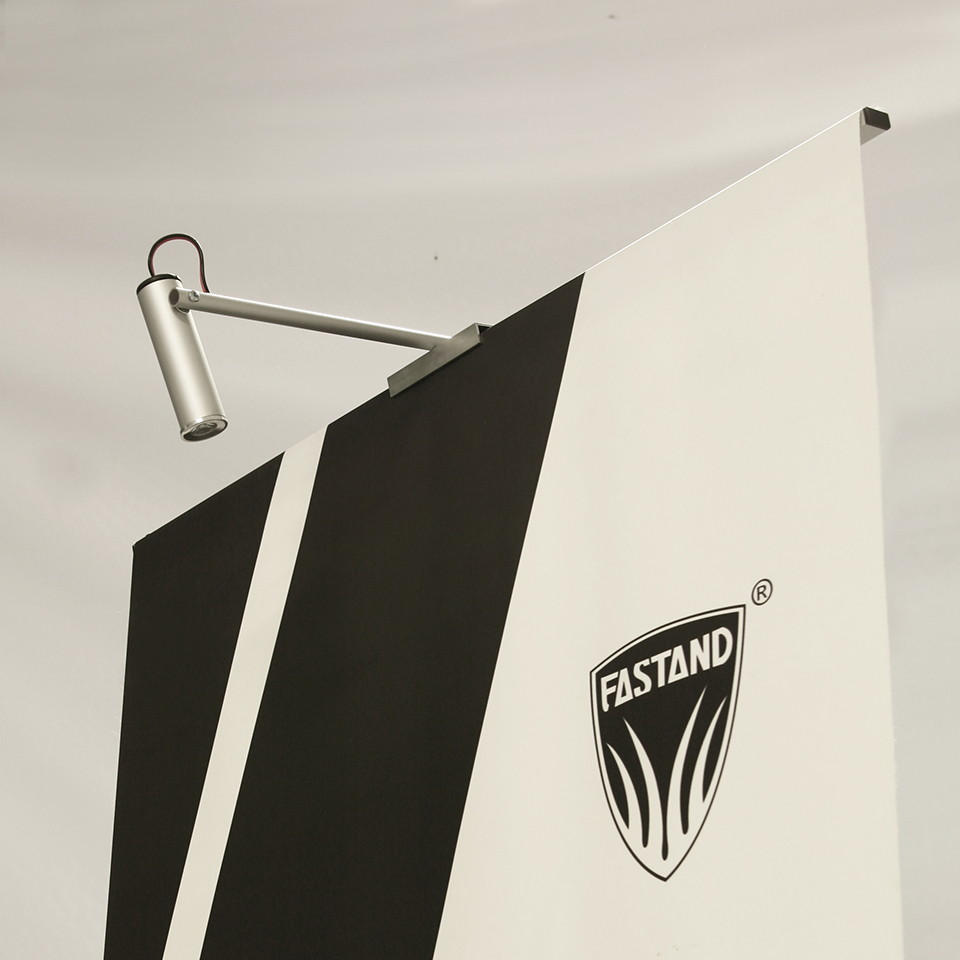 Led spotlight, with adjustable arm and fixing system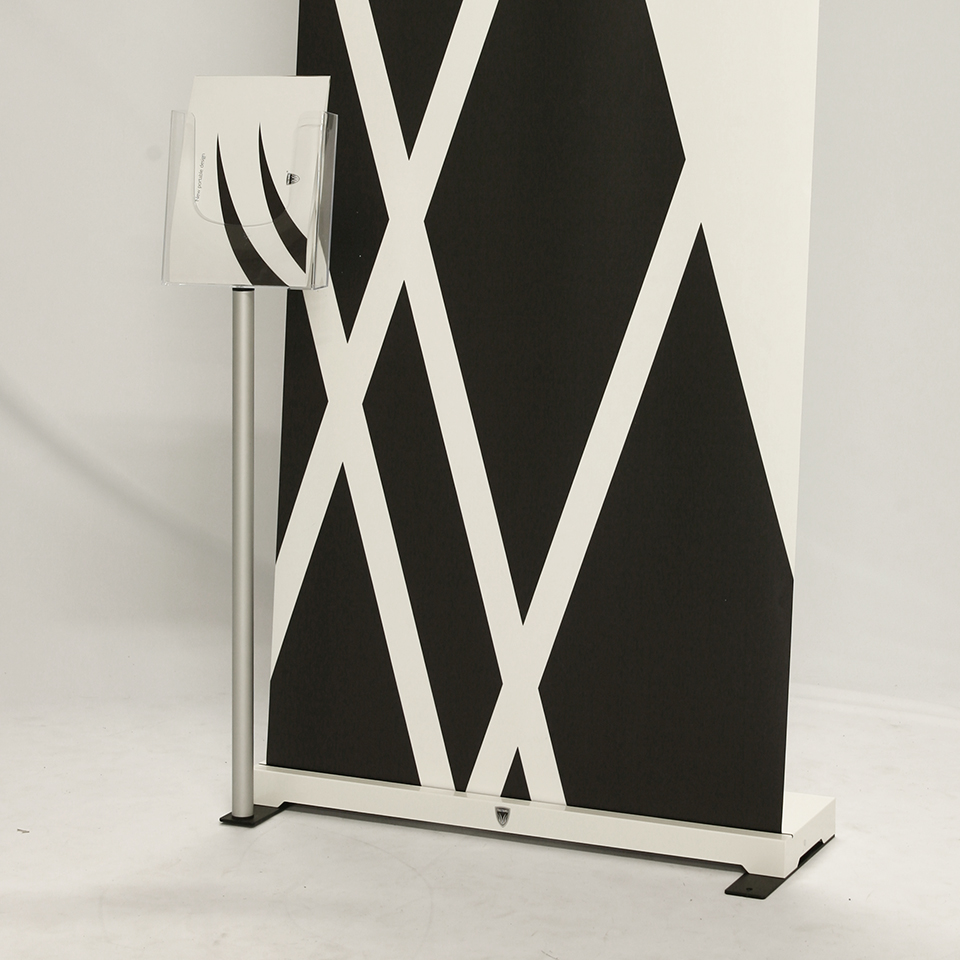 A4 brochure holder pocket in transparent plexiglass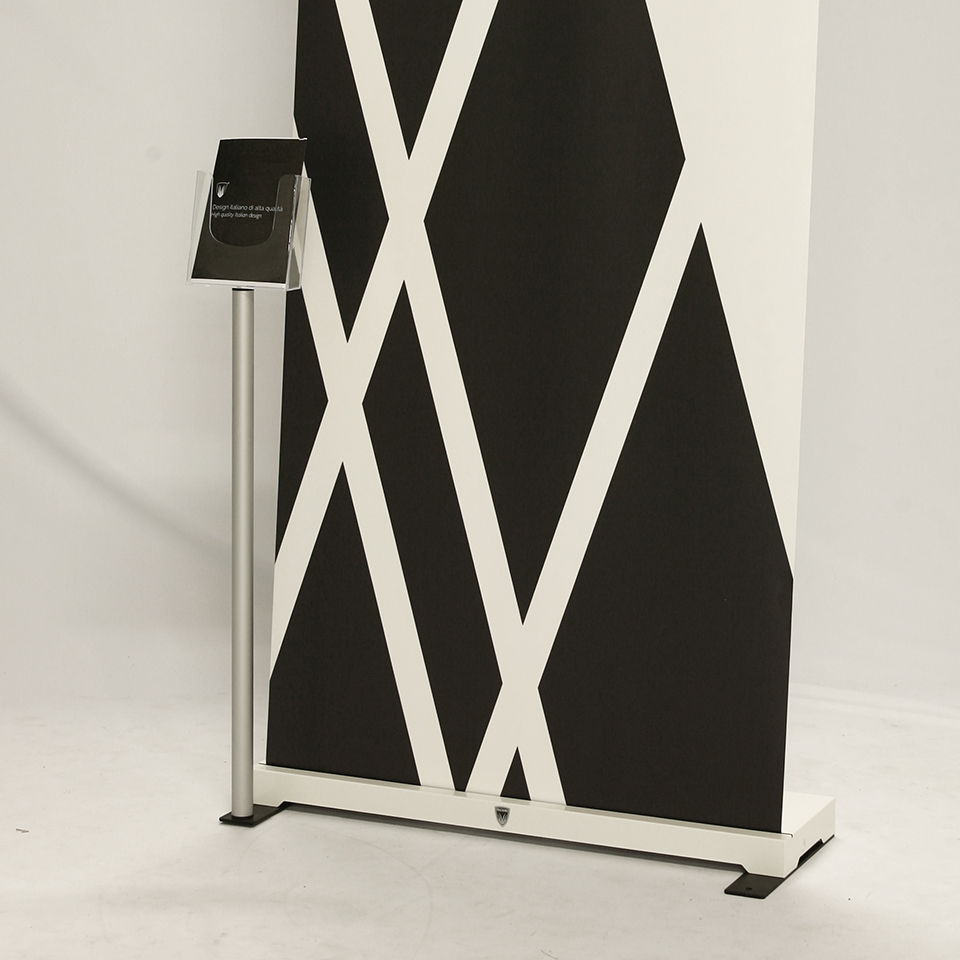 A5 brochure holder pocket in transparent plexiglass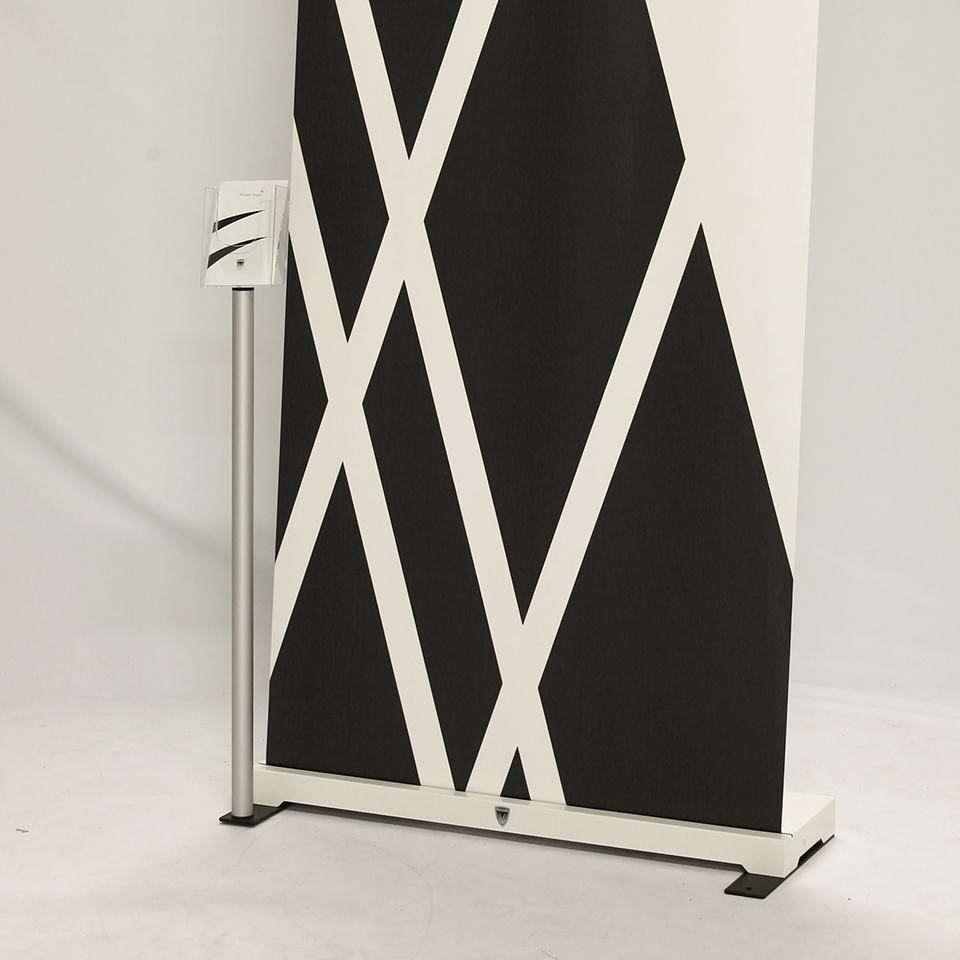 A6 leaflet pocket in transparent plexiglass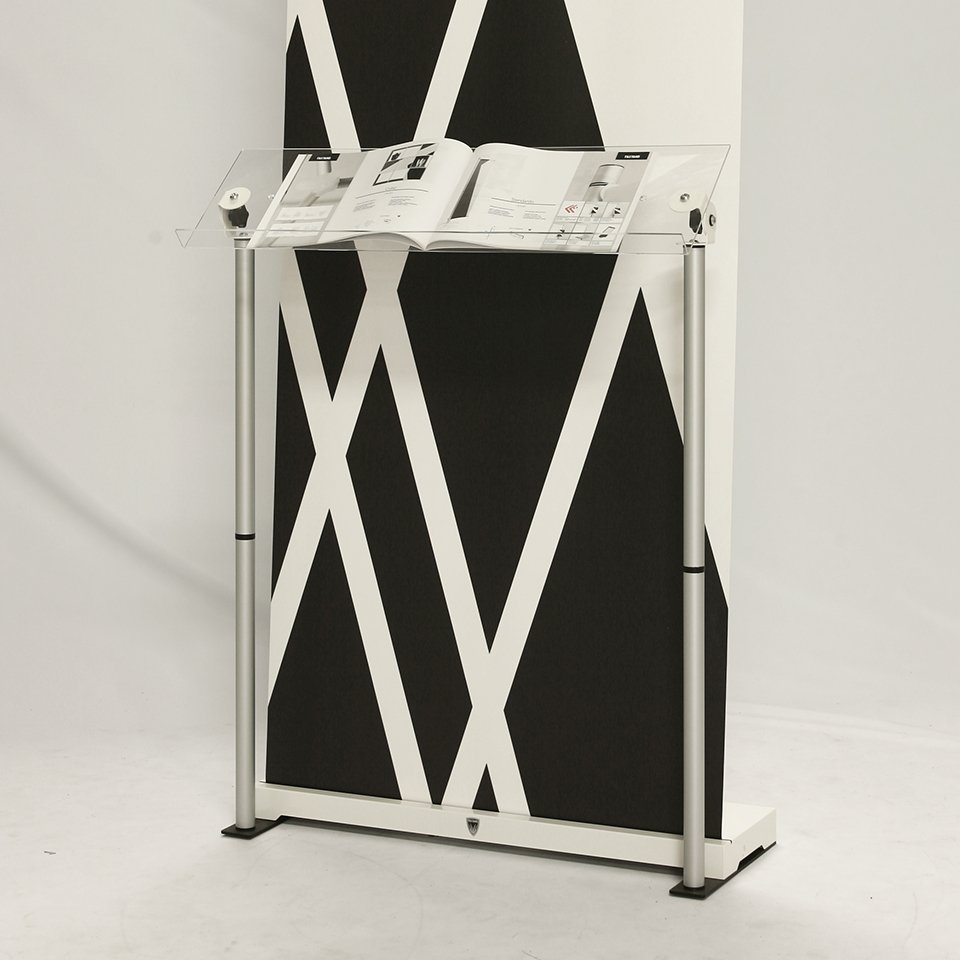 Angled as a shelf for brochures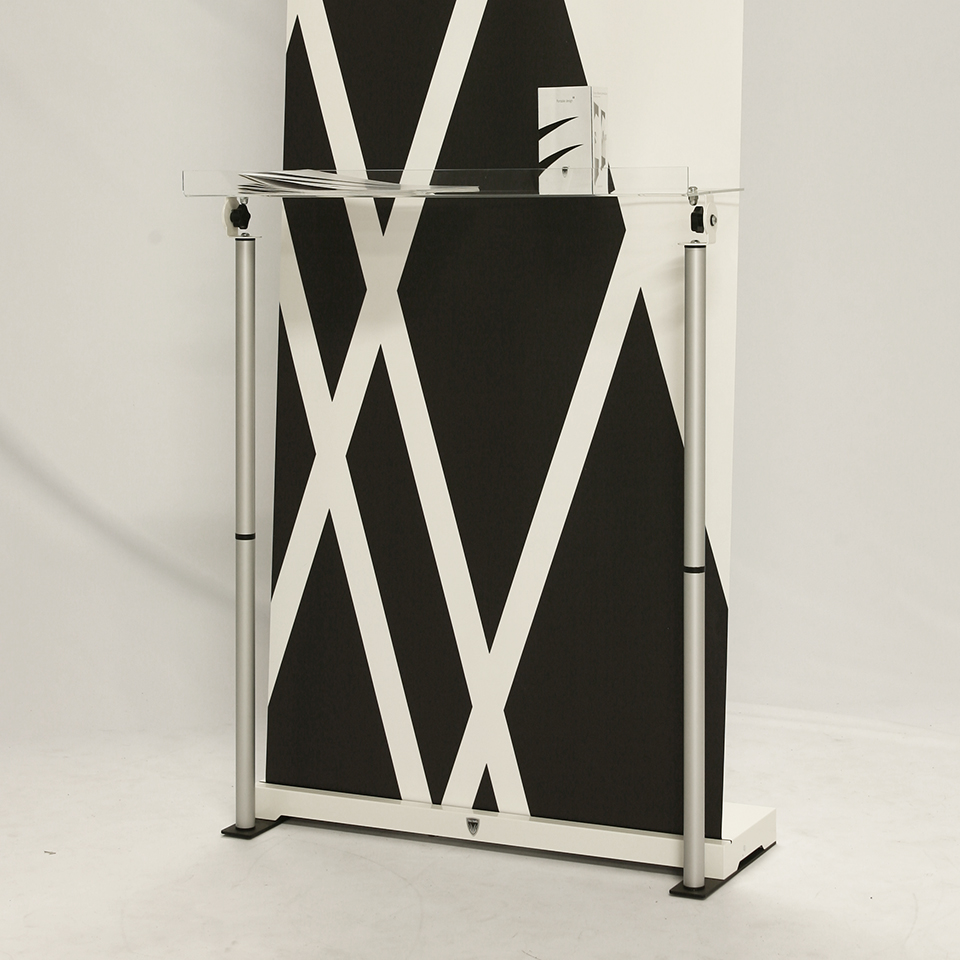 Linear as a shelf support
Swivel plexiglass shelf
Thanks to the rotating pins, we can adjust the position of the plexiglass shelf, creating a shelf for products, or a full-width catalog holder. Practical and beautiful it is in transparent material to be less impacting on the printed communication of the roll-up.
Continua la tua ricerca del roll-up perfetto per te.