Velo INOX
The elegant roll-up reliable display with Italian design, in stainless steel.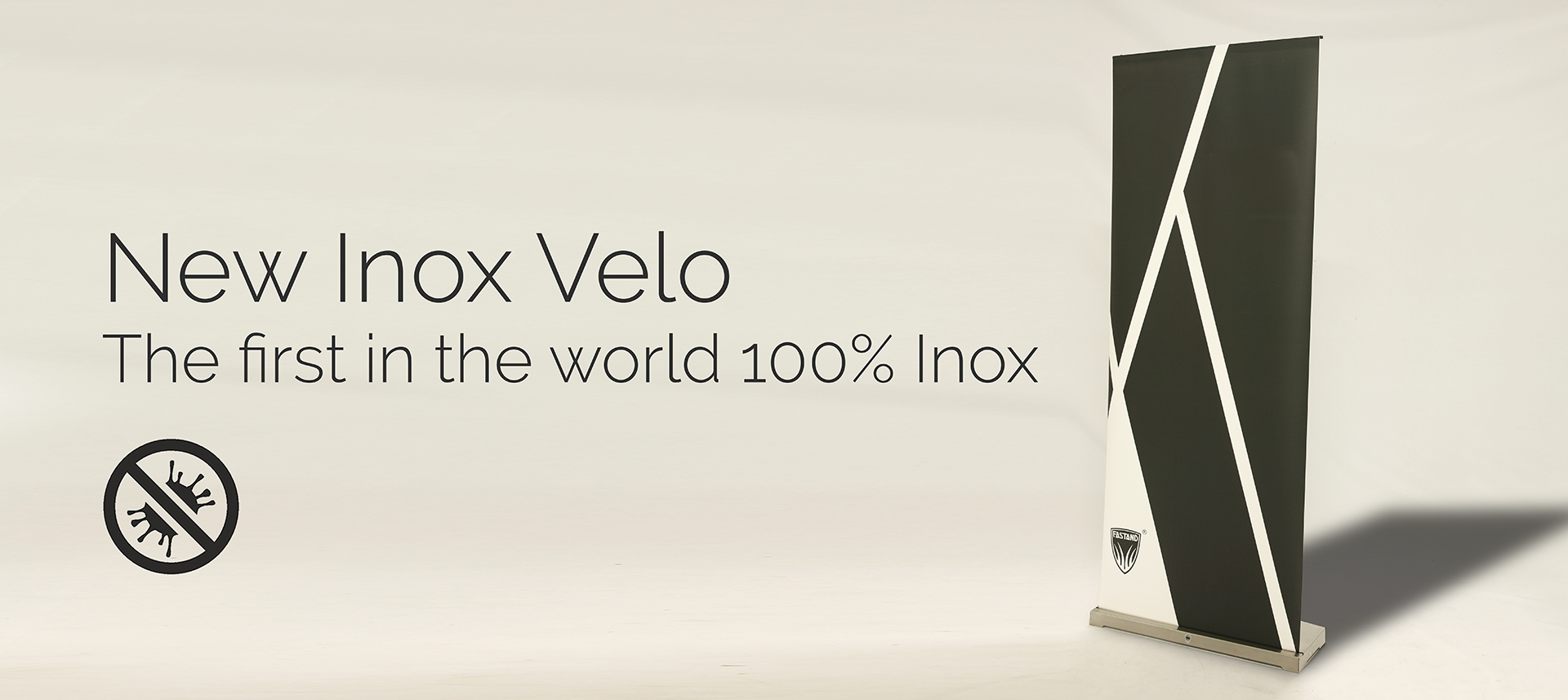 Different by choice, sanitized by ambition
The retractable stainless steel display was created for environments where sanitization is essential: pharmacies, butchers, supermarkets, medical and dental environments; practically in all those environments where cleaning and sanitizing is important and mandatory.
It is therefore essential to have graphic supports and displays that are completely aseptic and easily sanitized.
We have completely changed the construction rules, creating a cutting-edge roll-up product both from the point of view of design and technology. In addition to its aesthetic beauty, in fact, there is a very high technical level inside the roll up body. Patented spring and new concept braking system make the product perfect and elegant.
Eternal because in stainless steel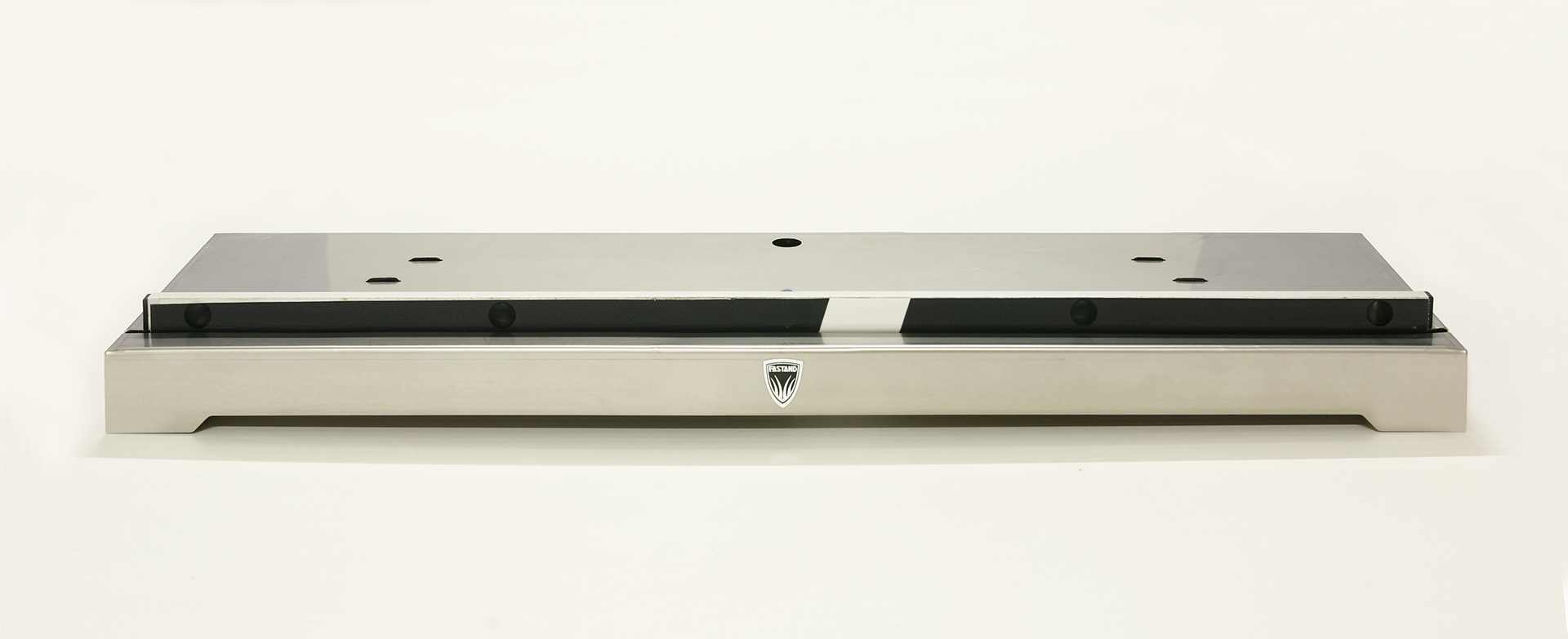 Shell with an innovative and futuristic design and completely in stainless steel
Finishes of the highest stylistic level
Patented fabric brake system
Patented spring system
3-piece modular rod
Pre-assembled elasticised rod
Absence of support feet
Upper sheet assembly with non-clip fixed rod
Cloth interchangeable by anyone
Pvc coating with personalized print from your file
Innovative rod transport system in the underbody
Innovative final stands in pressure-fixed rubber
Transport case
Tool-free setup
Quick assembly of a few minutes

Ul>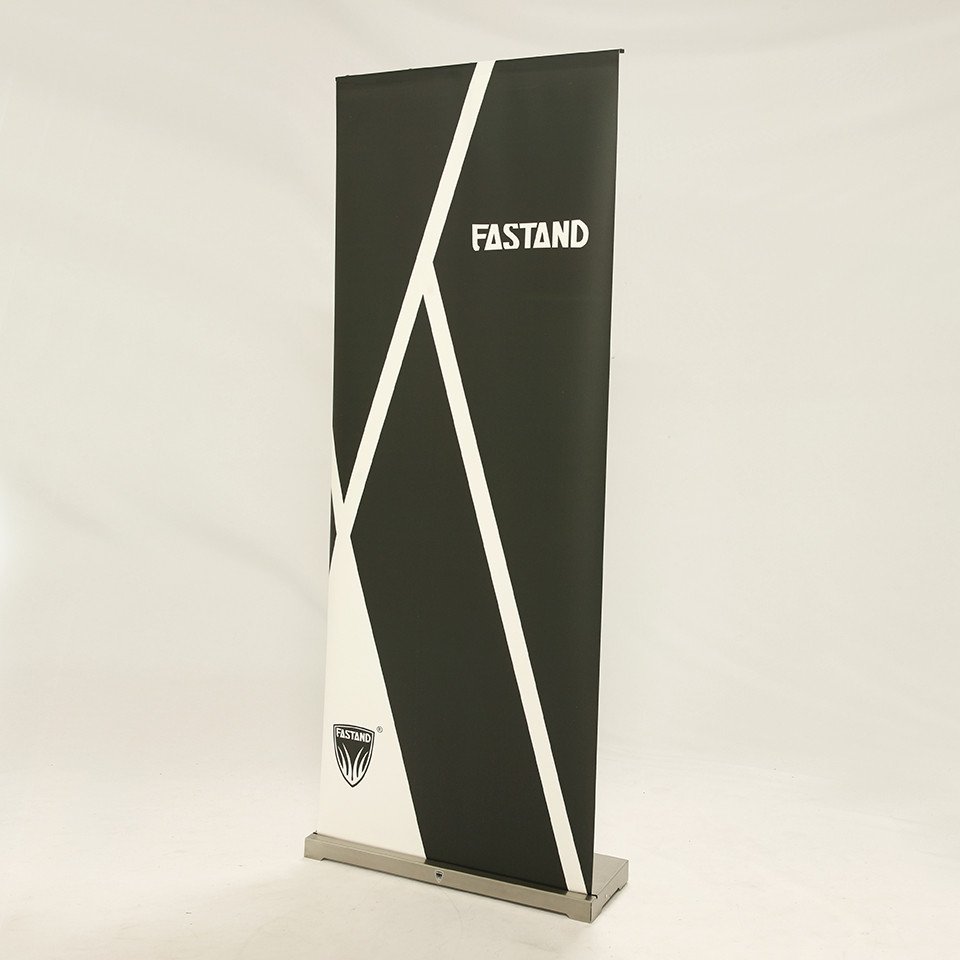 From the Fastand style center, a new roll-up display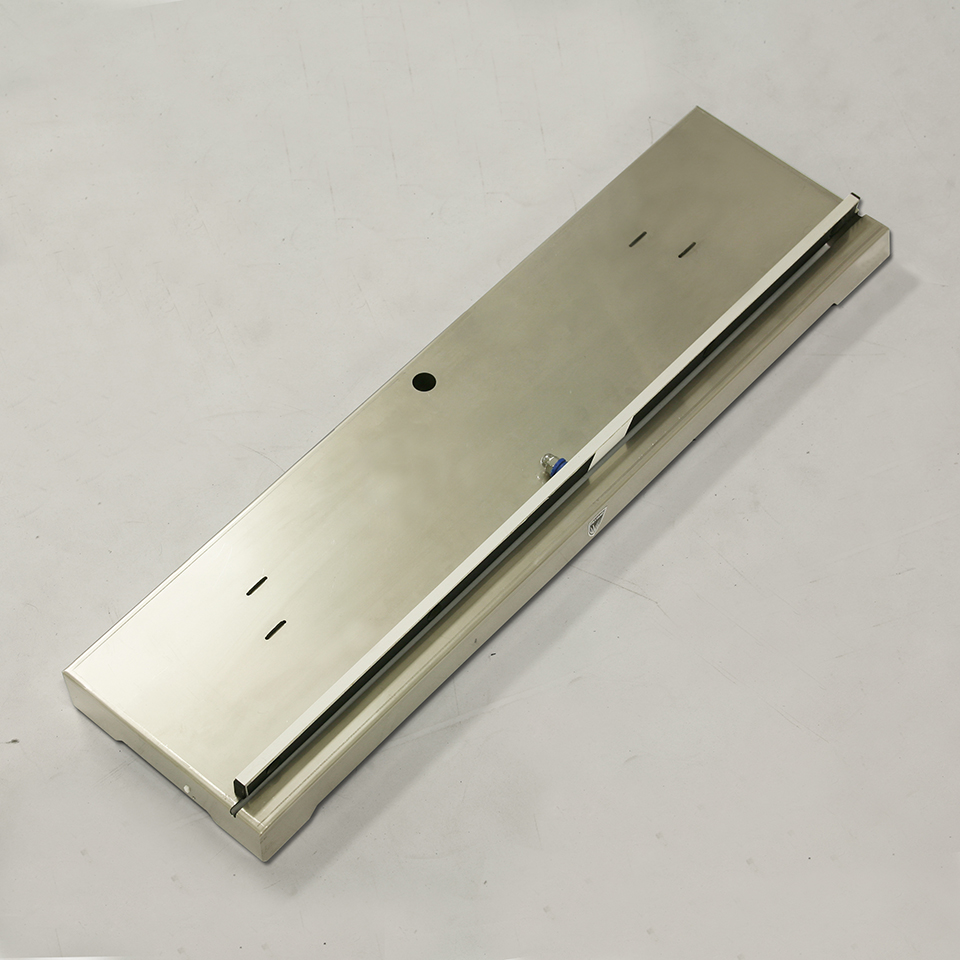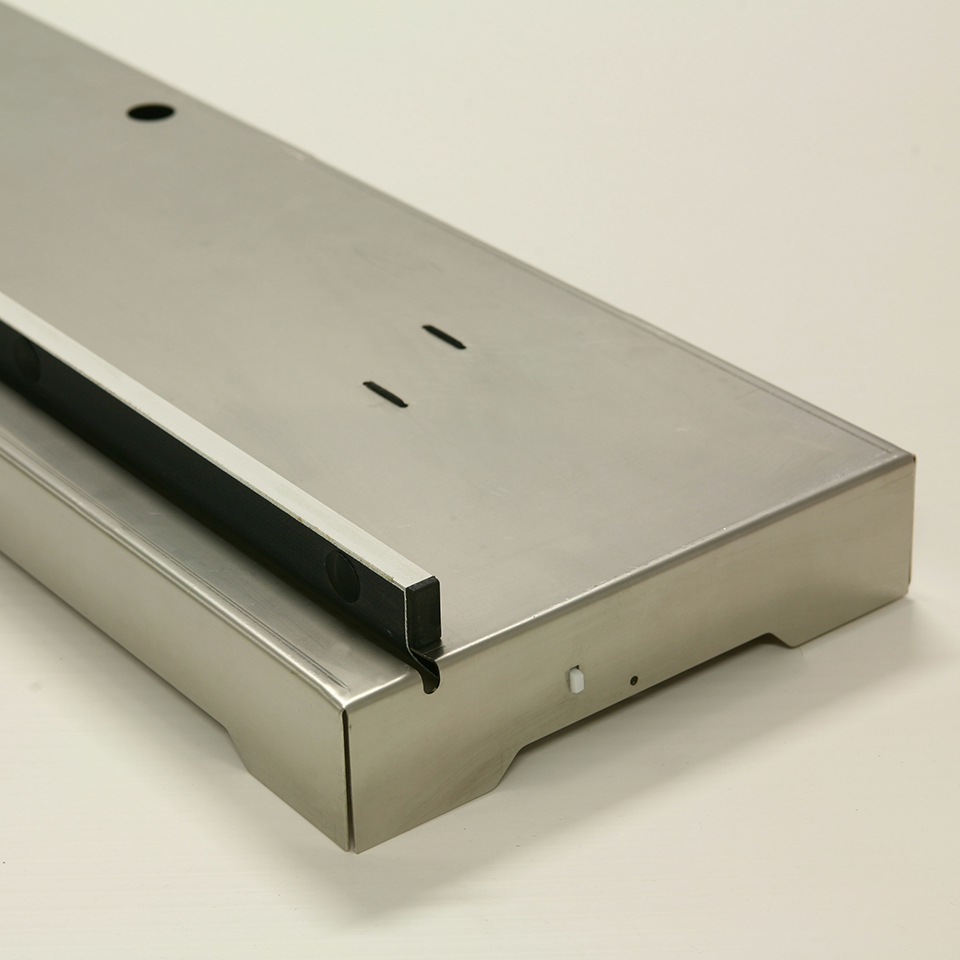 Pure technique and practicality
Modern shell with a unique design
Innovative and unique technology in the Display sector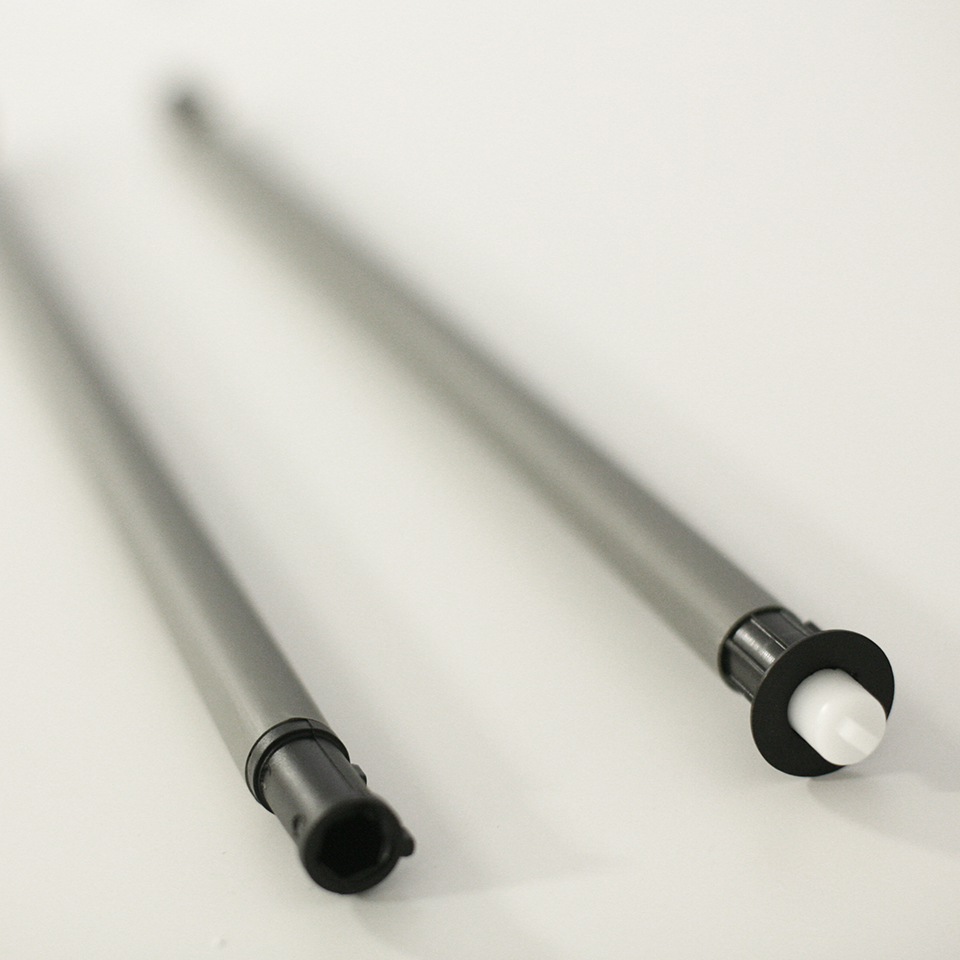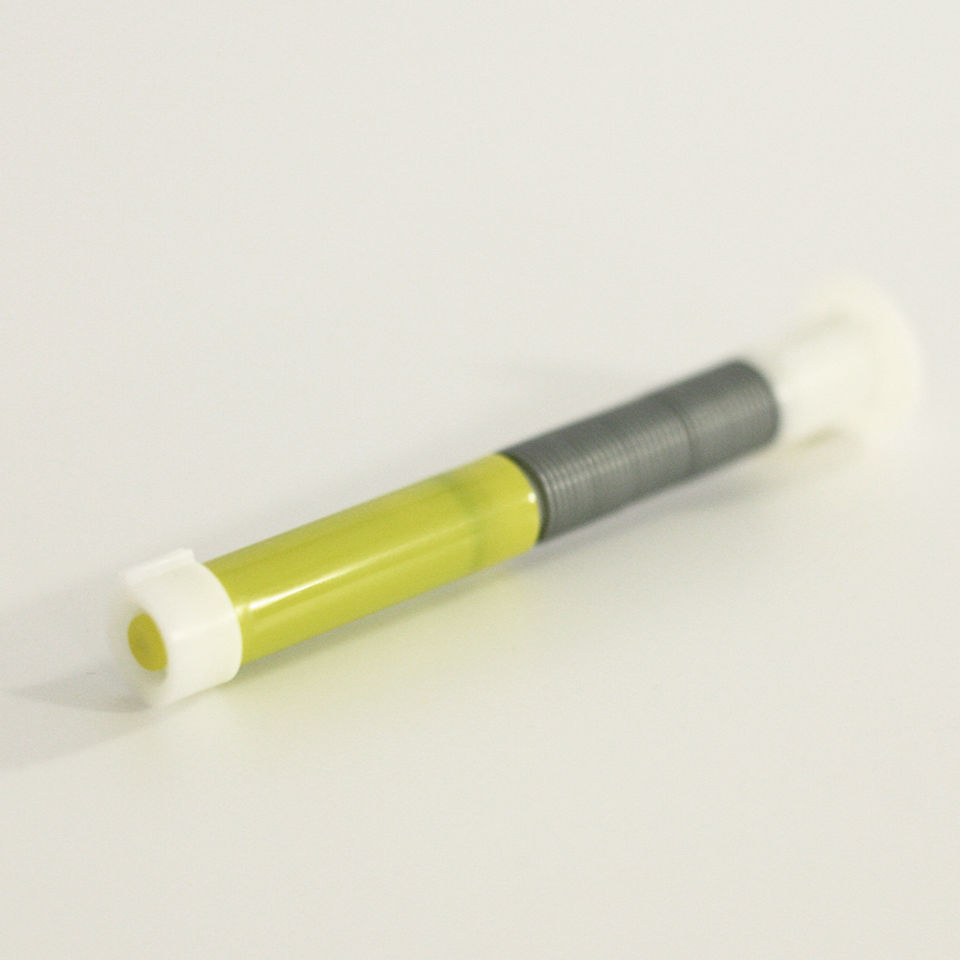 Patented roller system
Our pre-loaded spring roller system is the only one that is totally safe during the work phase. In fact, it can be downloaded and reloaded manually by anyone, totally safely. The roller system has also been designed to be very aggressive in the rolling phase, which allows easier extraction of the printed fabric.
Brake system fluidodinamico
Thanks to our fluid-dynamic braking system there are three fundamental advantages: protection of the spring during the work phase (since the sheet must be accompanied), protection of the graphics (if in fact unhooks, the sheet locks avoiding rewinding) and perfect tensioning of the printed graphics.
Always standard on our roll-ups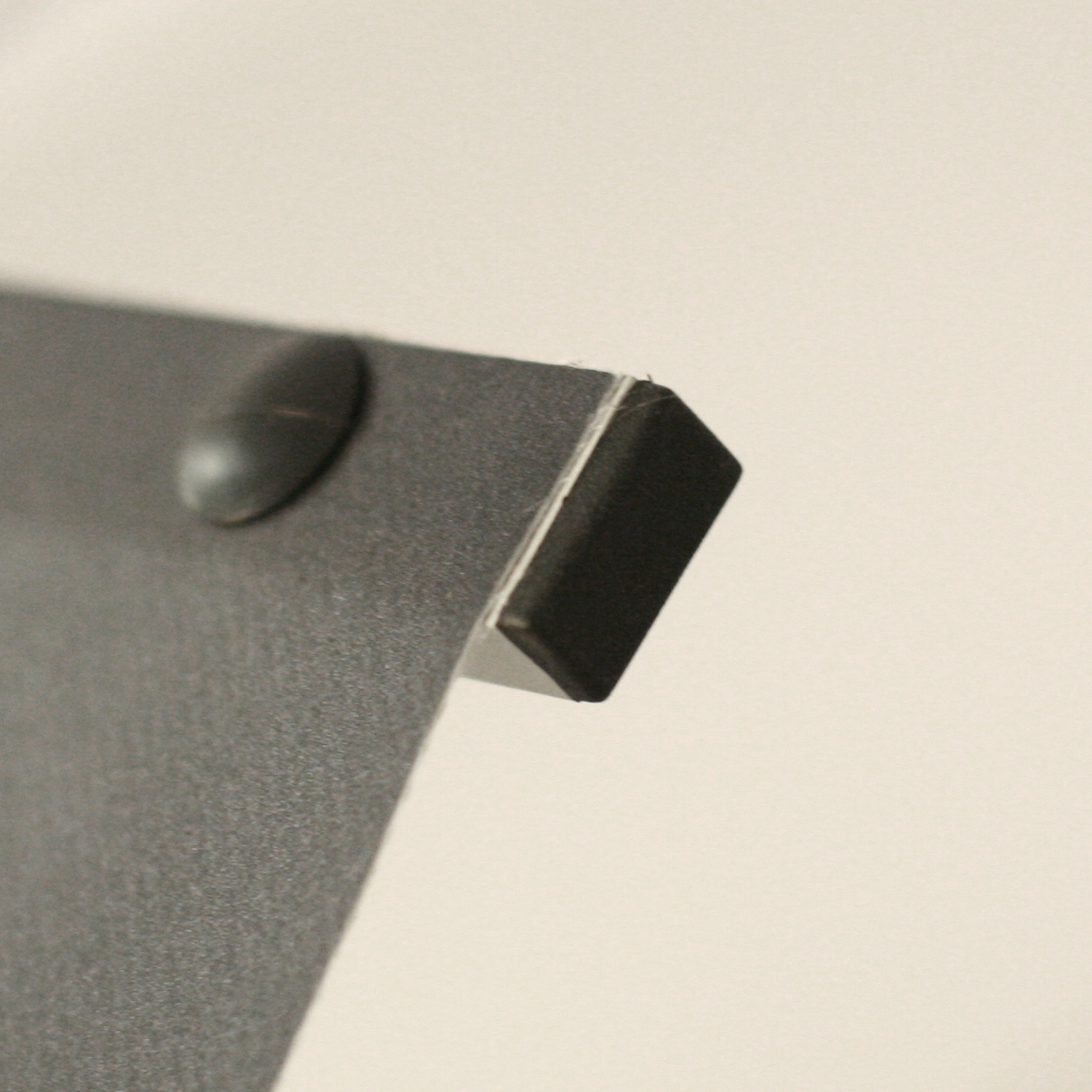 Fijación superior a presión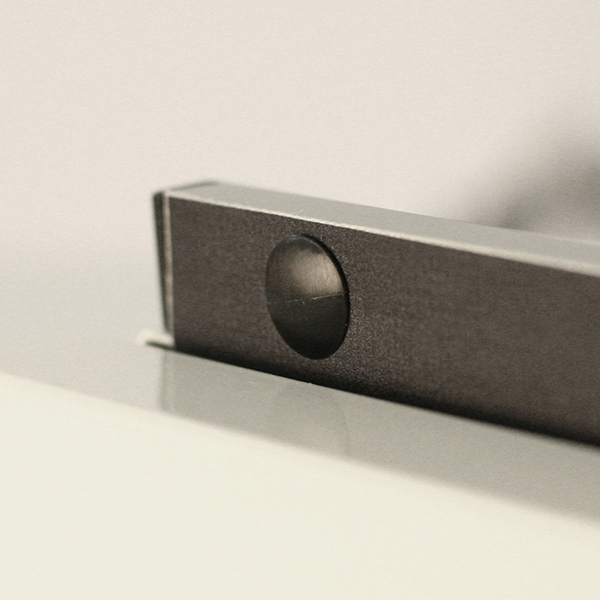 Boton de seguridad para la fijación de la tela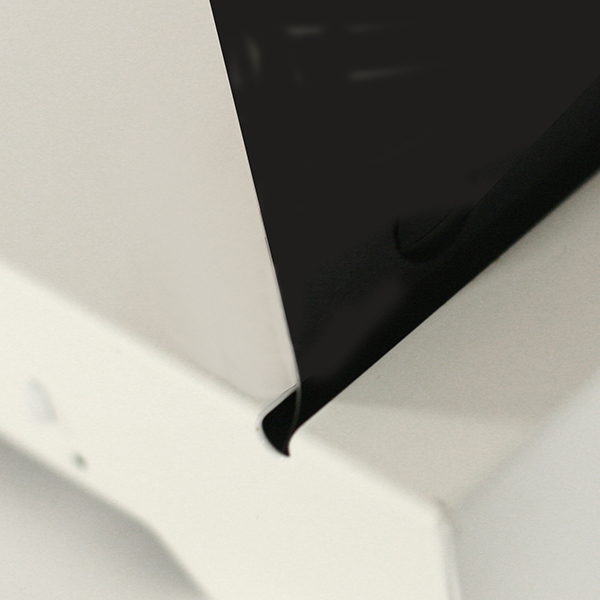 Sistema de protección de la  tela gráfica del muelle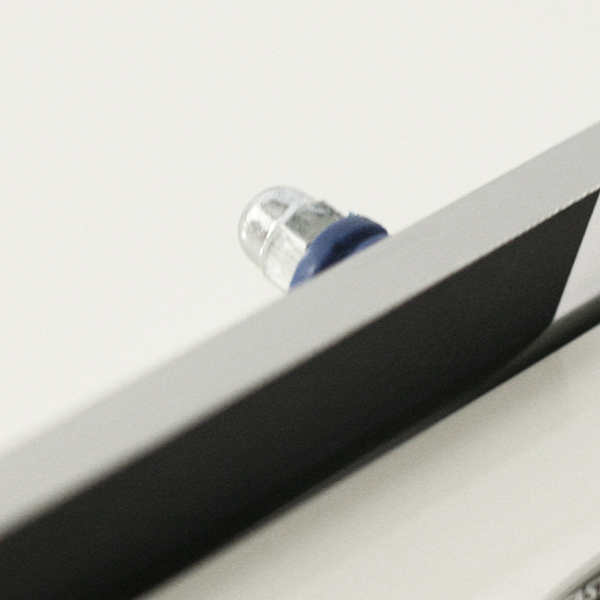 Perno para la fijacón en metal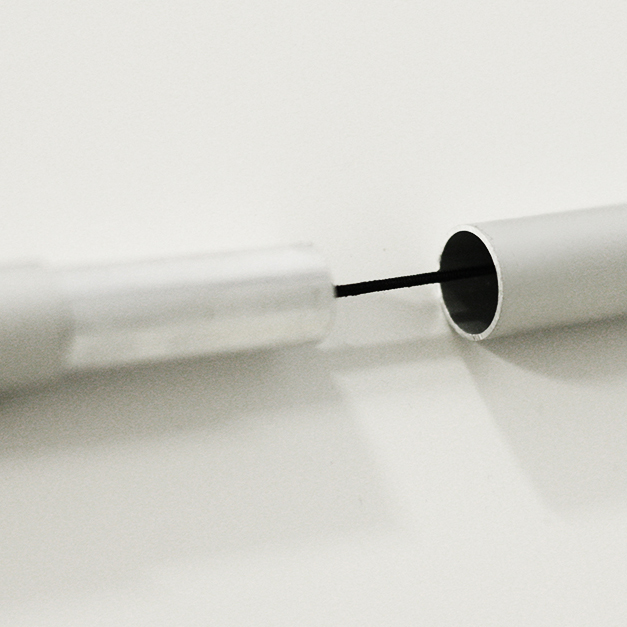 Tubo modular en aluminio con tirante interno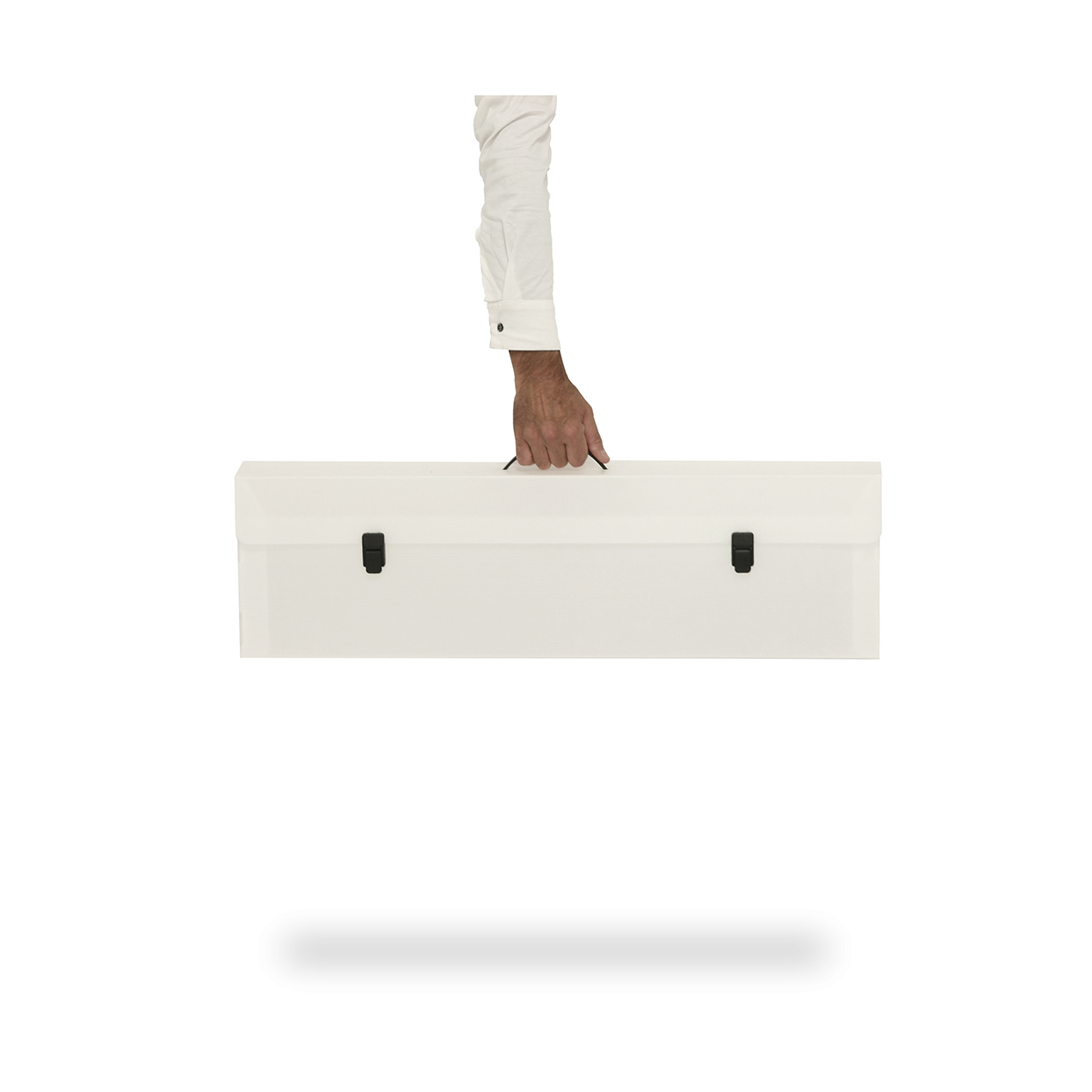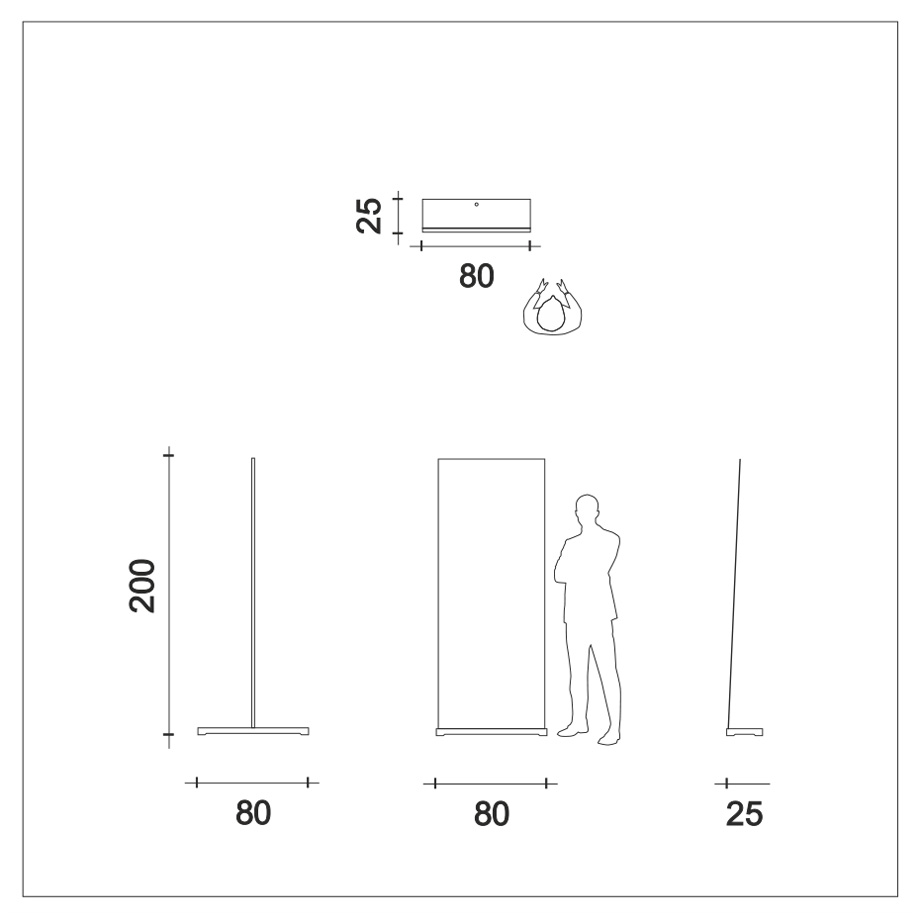 Recommended retail price € 160-
Suitcase and personalized graphic print included in the price.
Complete your Inox Veil with an original accessory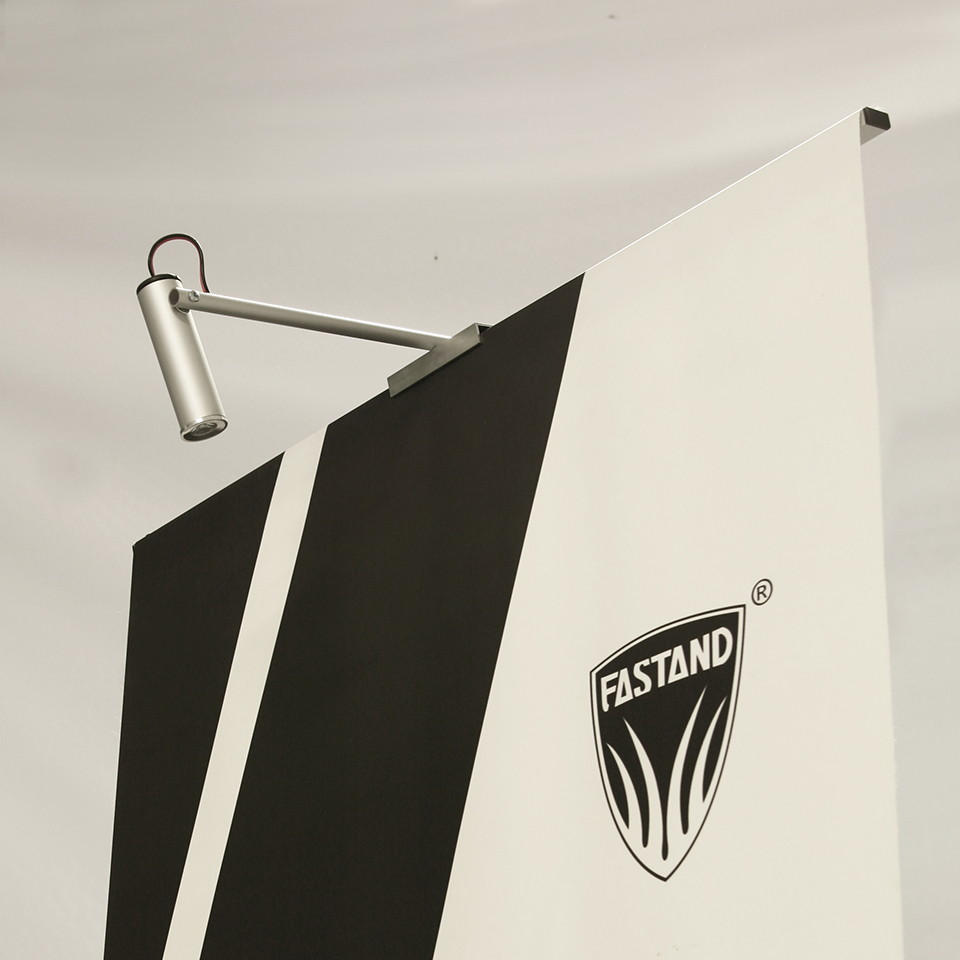 Led spotlight, with adjustable arm and fixing system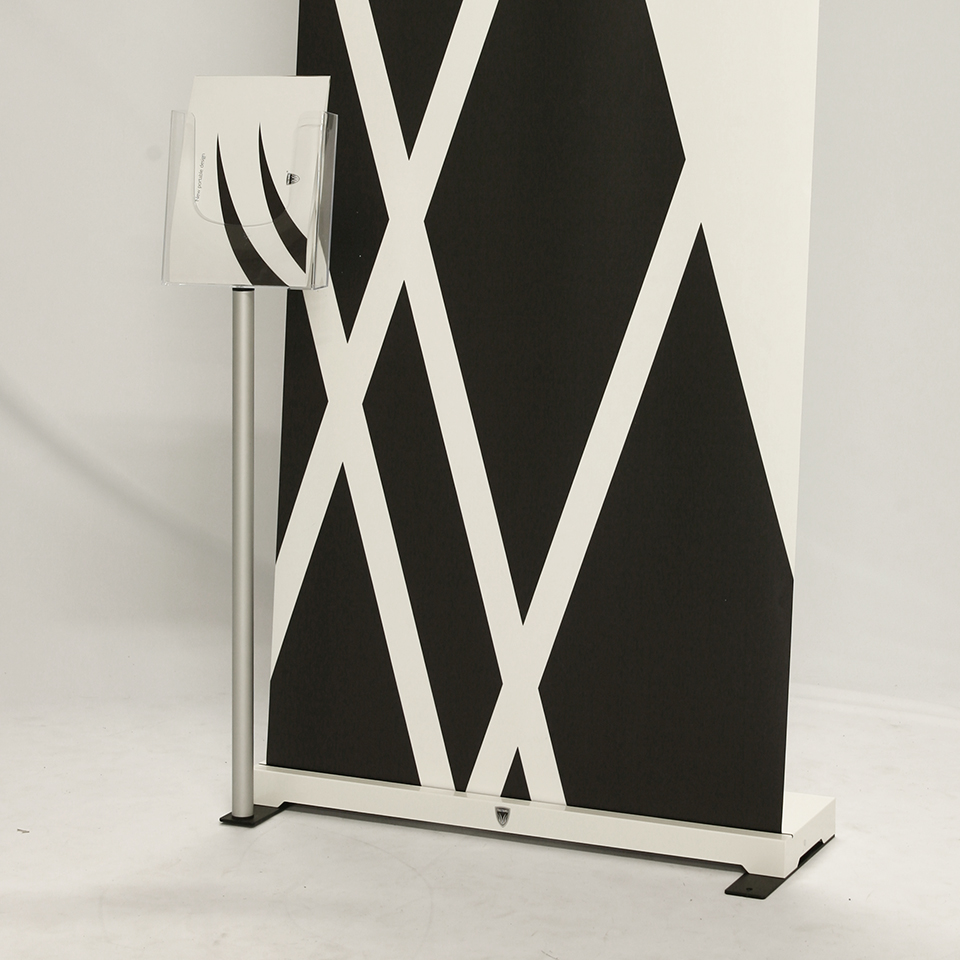 A4 brochure holder in transparent plexiglass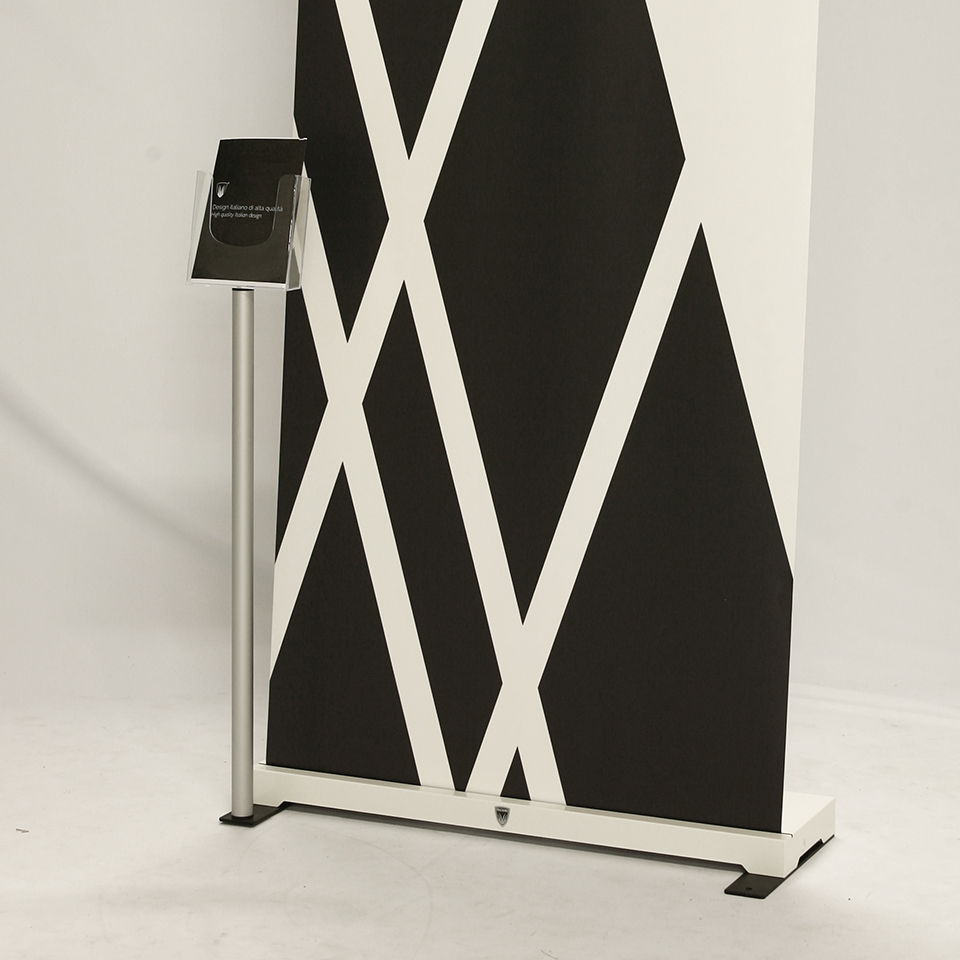 A5 brochure holder pocket in transparent plexiglass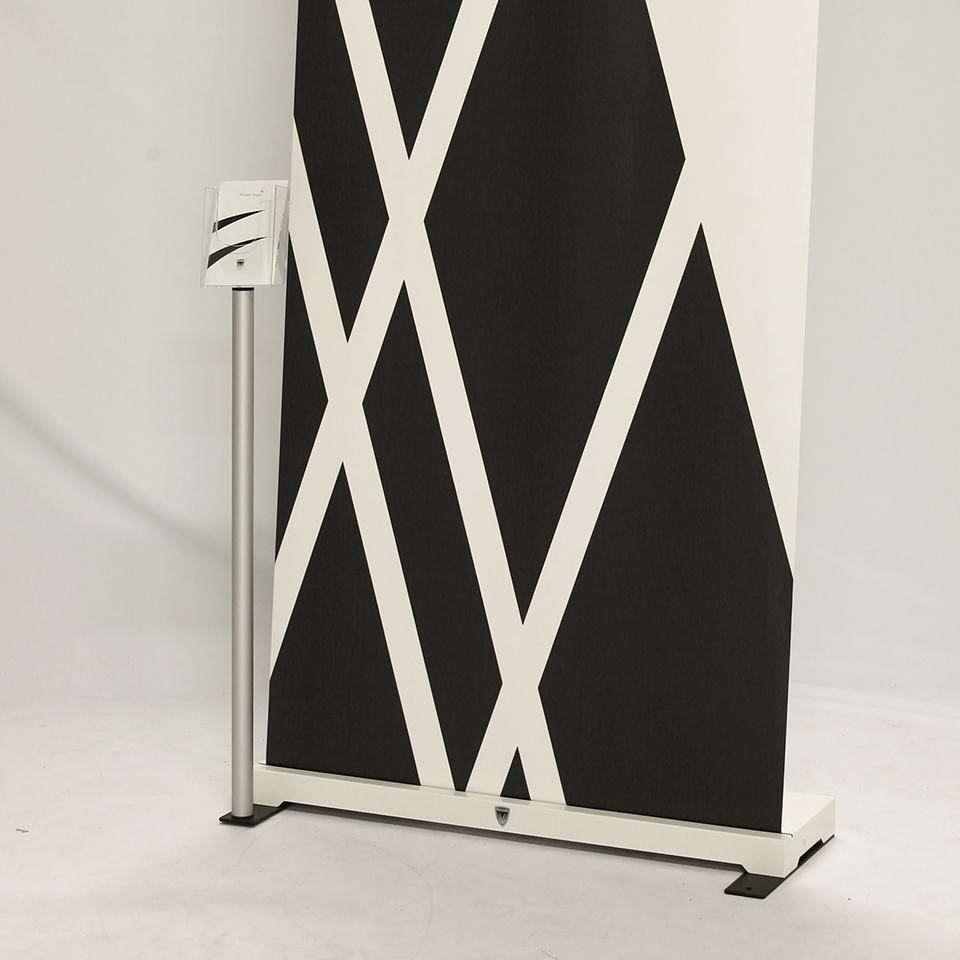 A6 leaflet pocket in transparent plexiglass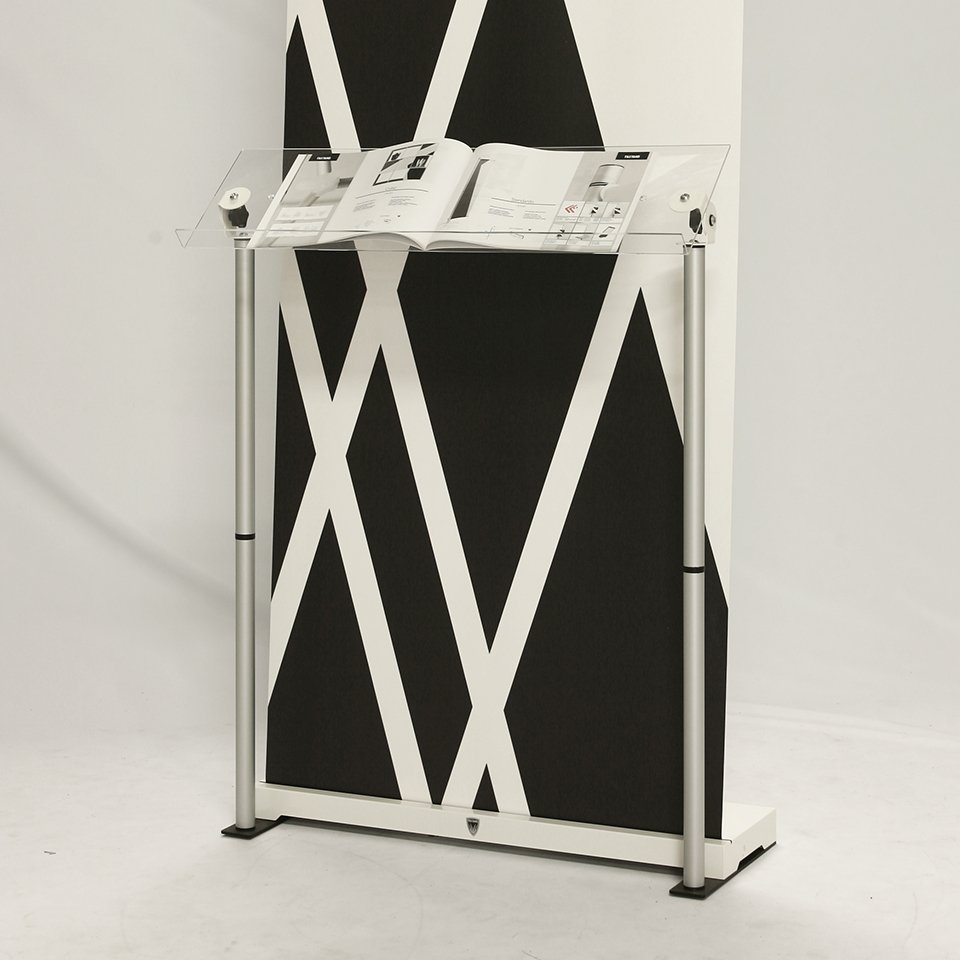 Angled as a shelf for brochures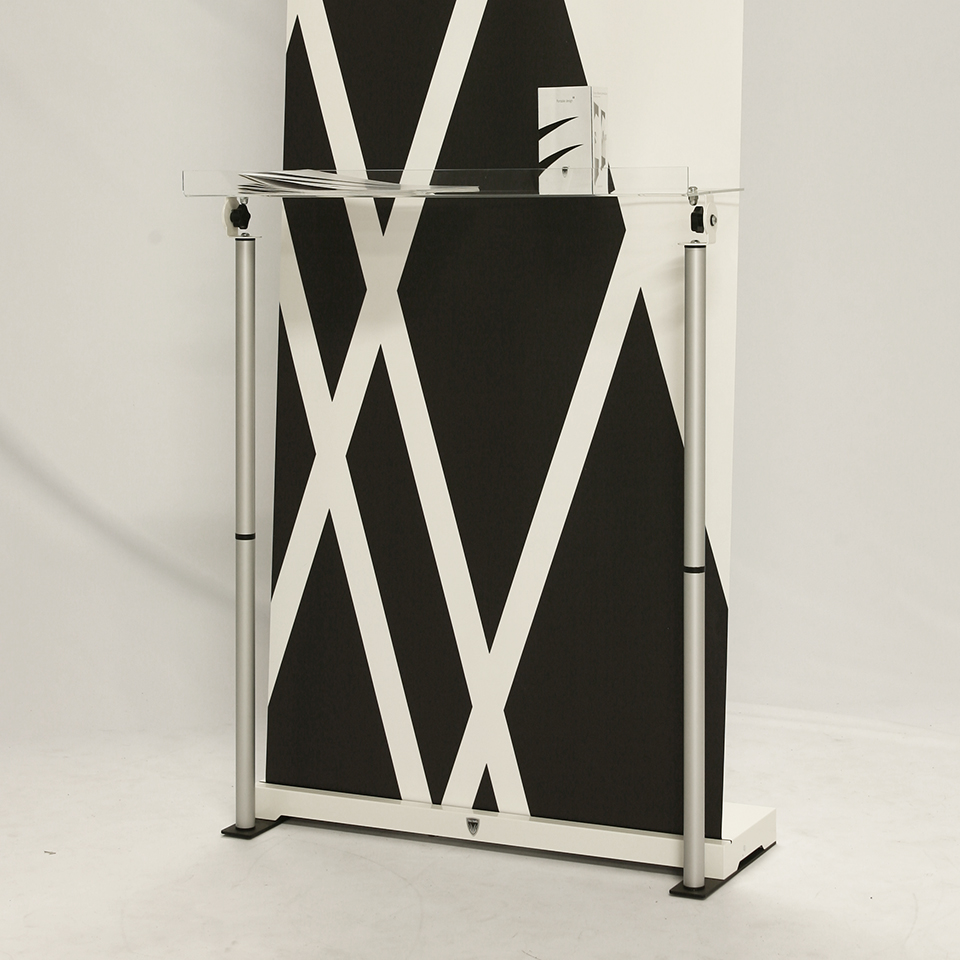 Linear as a shelf support
Swivel plexiglass shelf
Thanks to the rotating pins, we can adjust the position of the plexiglass shelf, creating a shelf for products, or a full-width catalog holder. Practical and beautiful, it is made of transparent material to be less impactful on the printed communication of the roll-up.