Punto
The elegant banner with a refined posture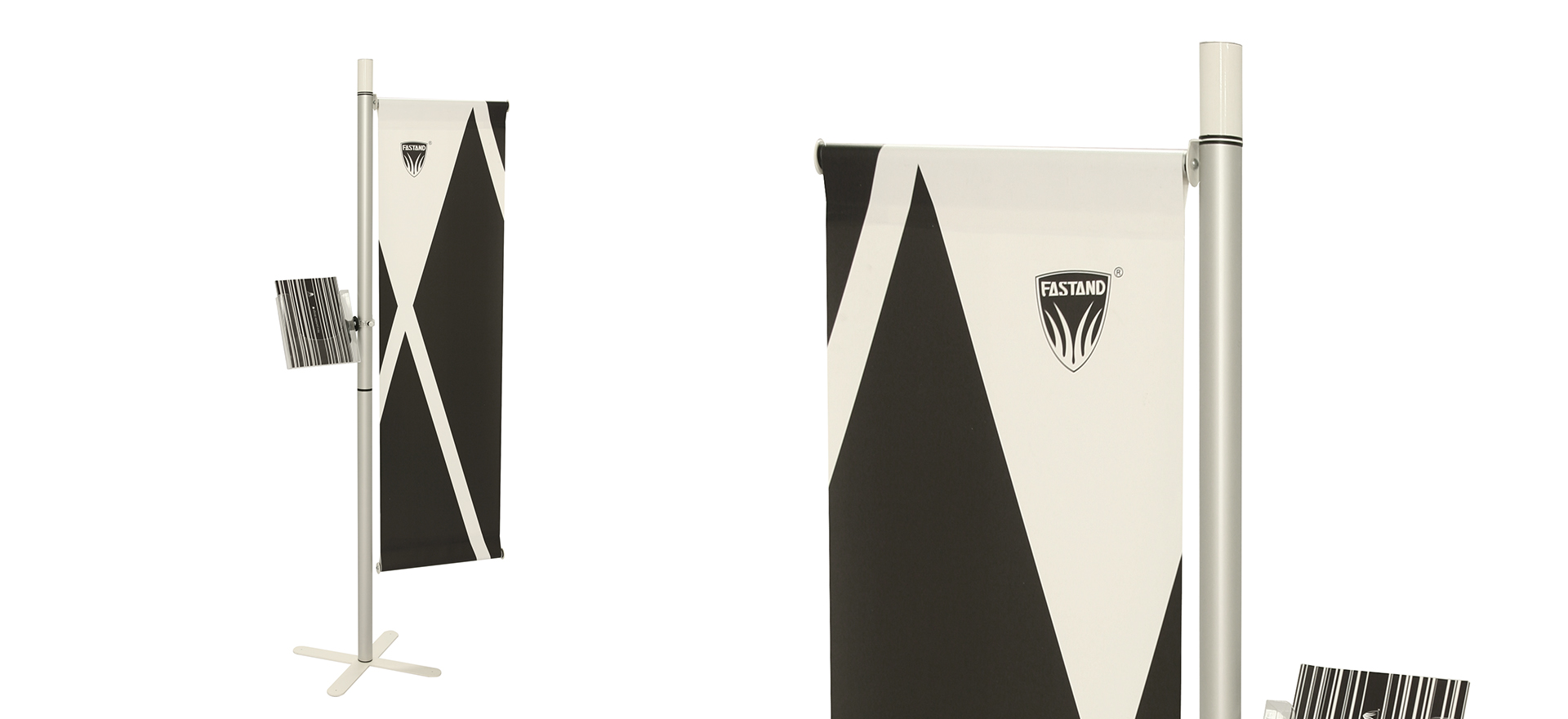 Spectacular design with total visibility
The flag banner, is one of Fastand's cult. Made of aluminum with steel base and aluminum arms. It is possible to mount a PVC sheet but also a compact or textile polycarbonate panel. The linearity of this element makes it appear straight, elegant and pleasing to the eye.
Match the color of the base with the upper finish in line with your graphic communication. It is possible to equip the flag banner with many accessories to make it customizable and unique. The flag banner is easy to transport and simple to set up, thanks to FASTAND quick screw connections. Indestructible and always perfect for any trade fair or event, or in stores.
Supplied with a suitcase it is simple and quick to assemble and disassemble. Always carry it with you and differentiate yourself in your fairs and presentations.
Breathtaking finishes in all angles
The obsessive attention to all the details has allowed us to create the Punto flag banner. The word itself says it: a point of arrival.
Even in its formal simplicity this banner is really refined and with a sober and clean design.
Suitable for trade shows but also for sales points and as a directional sign, thanks also to all its interchangeable accessories.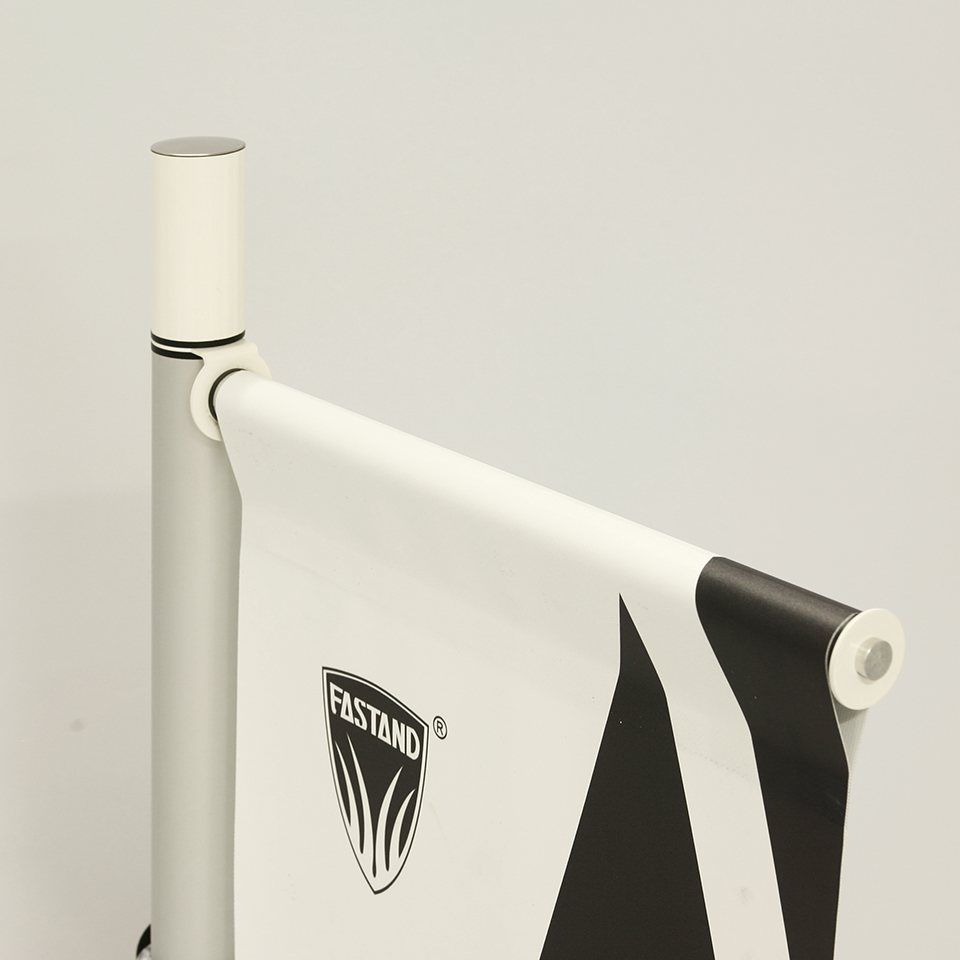 Total White glossy finish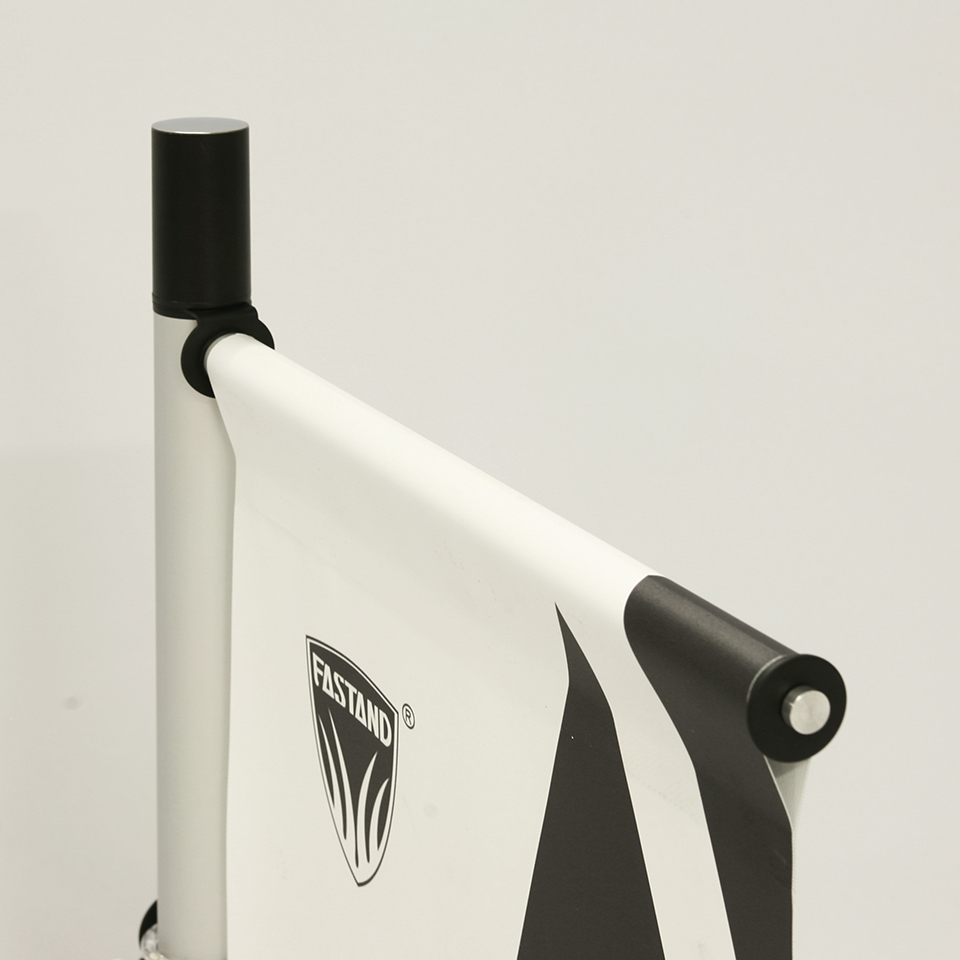 Why choose the Punto Fastand banner?
Aluminum structure
Pvc coating with personalized print from your file
Quick fixings with transparent finish
Painted steel bases
Possibility of inserting accessories
Transport case
Tool-free setup
Quick assembly of a few minutes

Ul>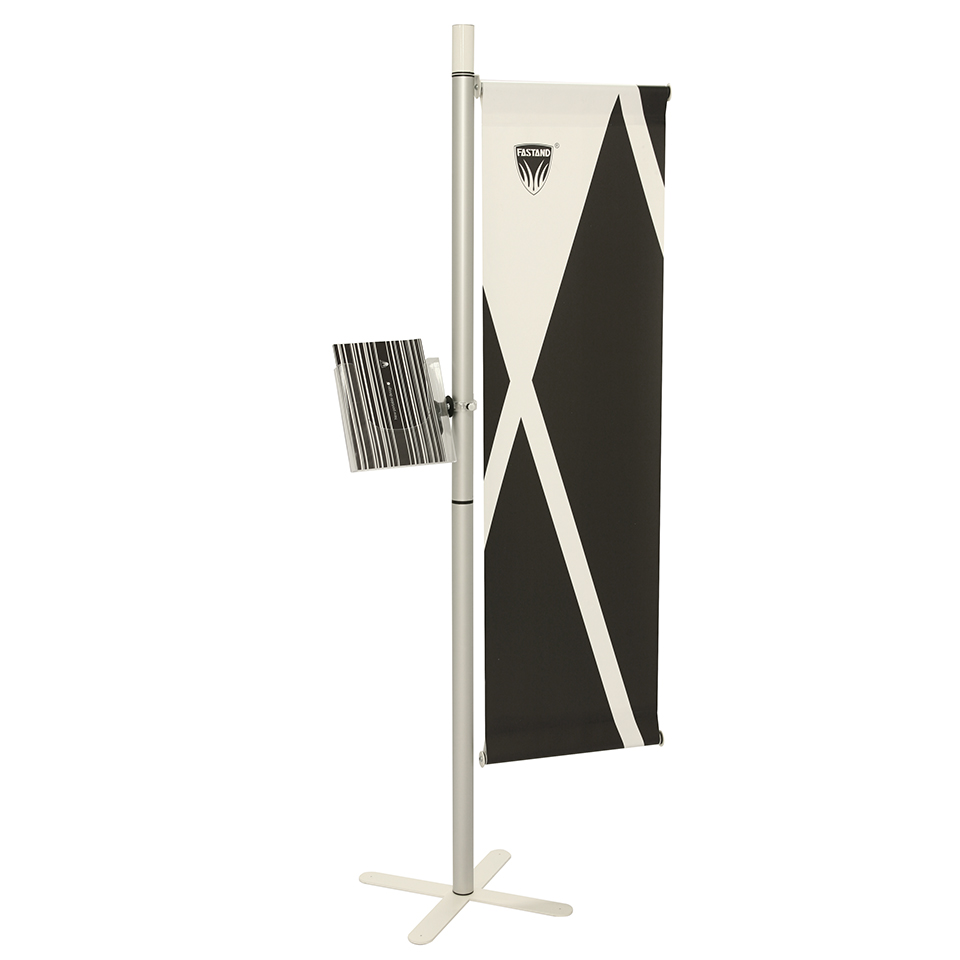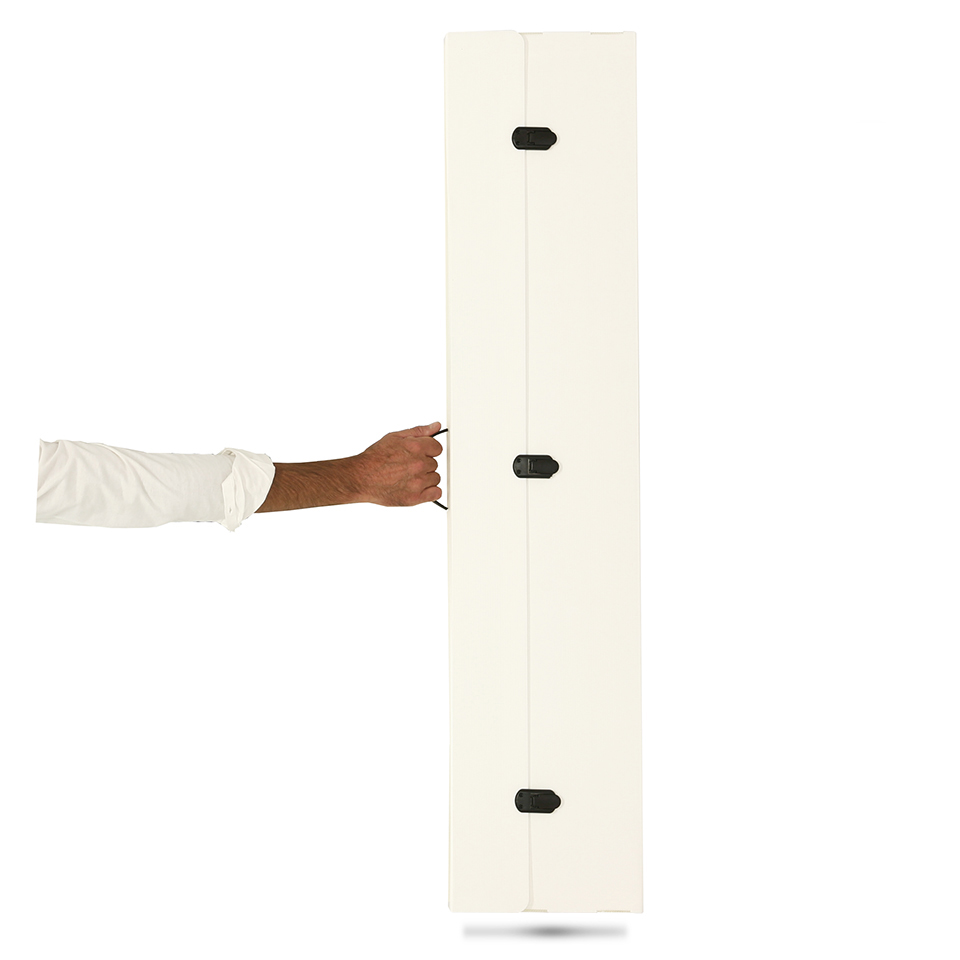 Standard point measurements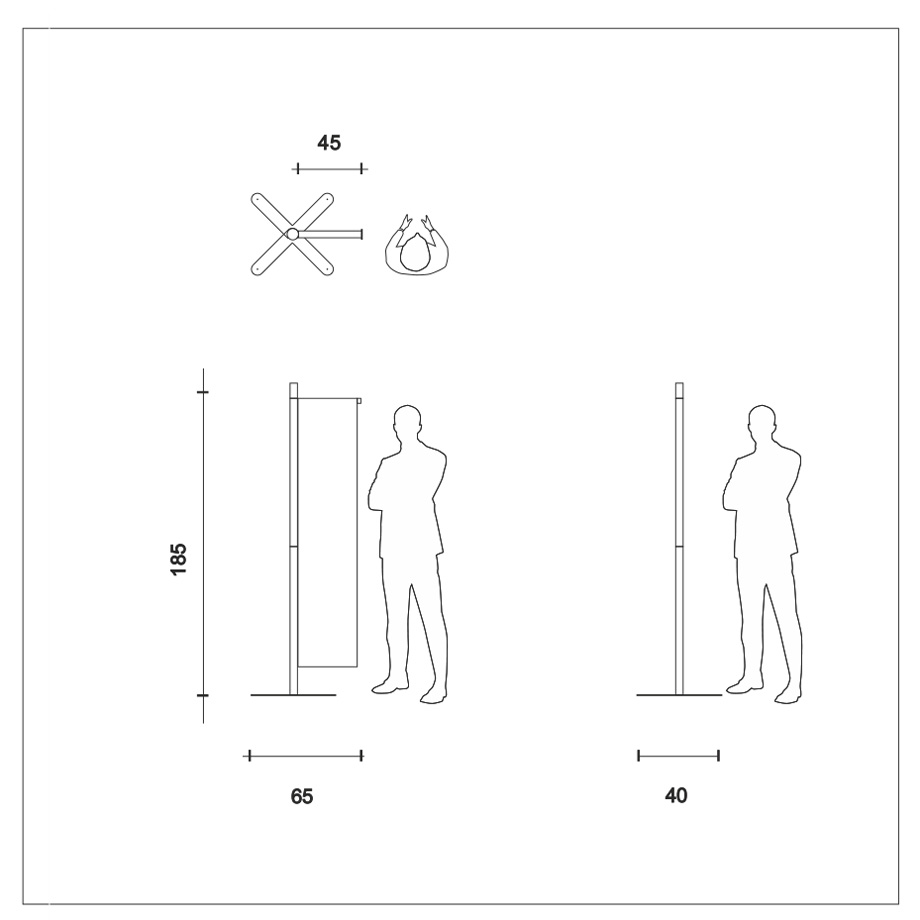 Recommended retail price € 280-
Suitcase and personalized graphic print included in the price, accessories excluded
Complete the flag banner with an original accessory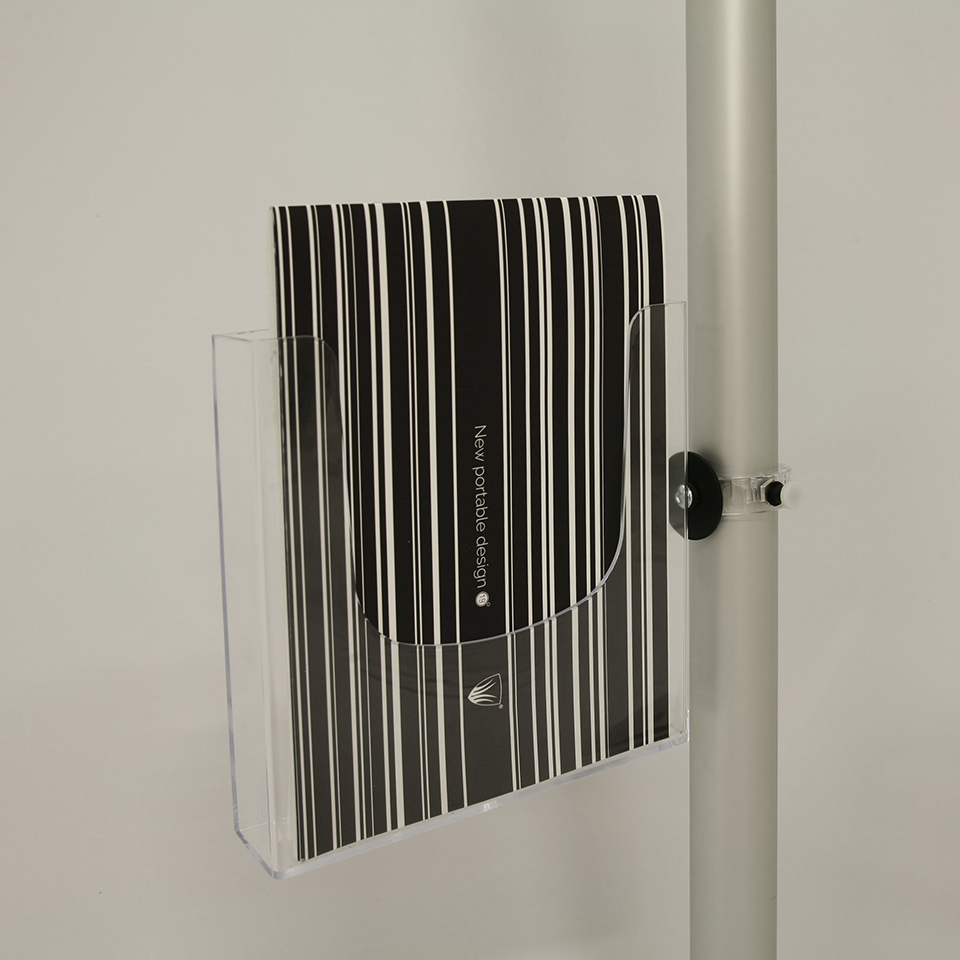 A4 brochure holder in transparent plexiglass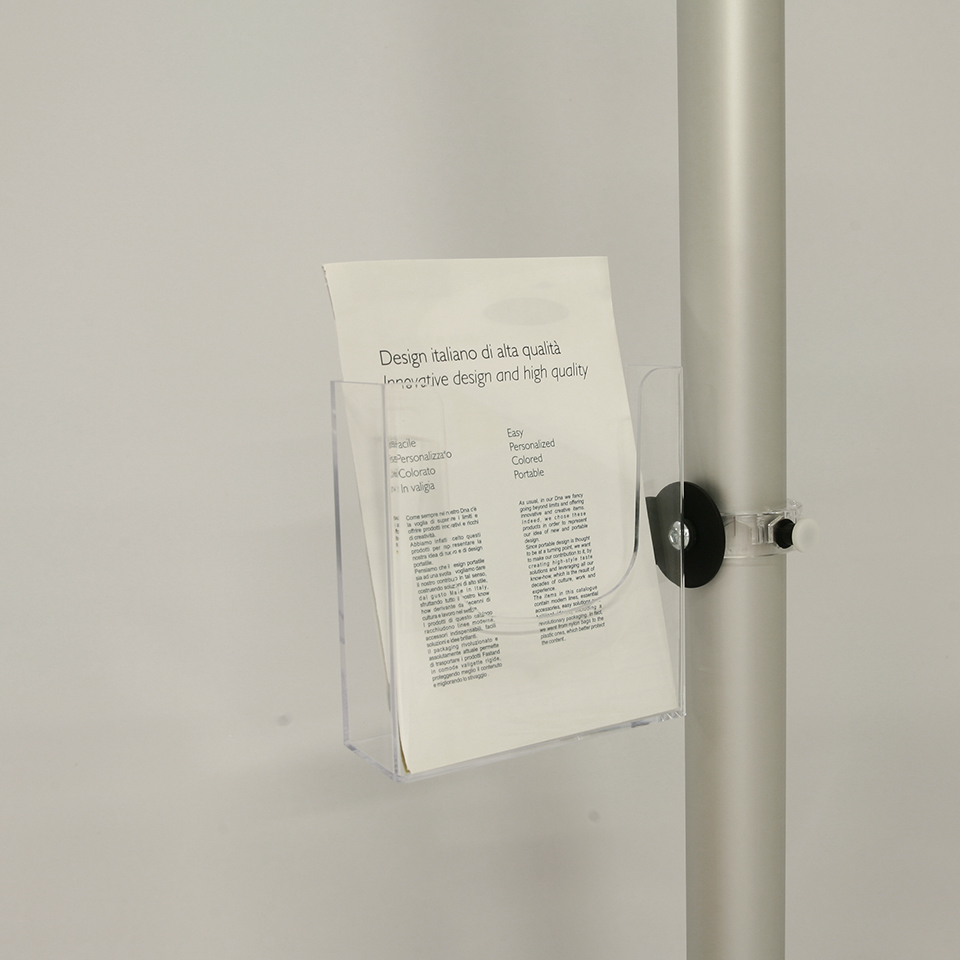 A5 brochure holder pocket in transparent plexiglass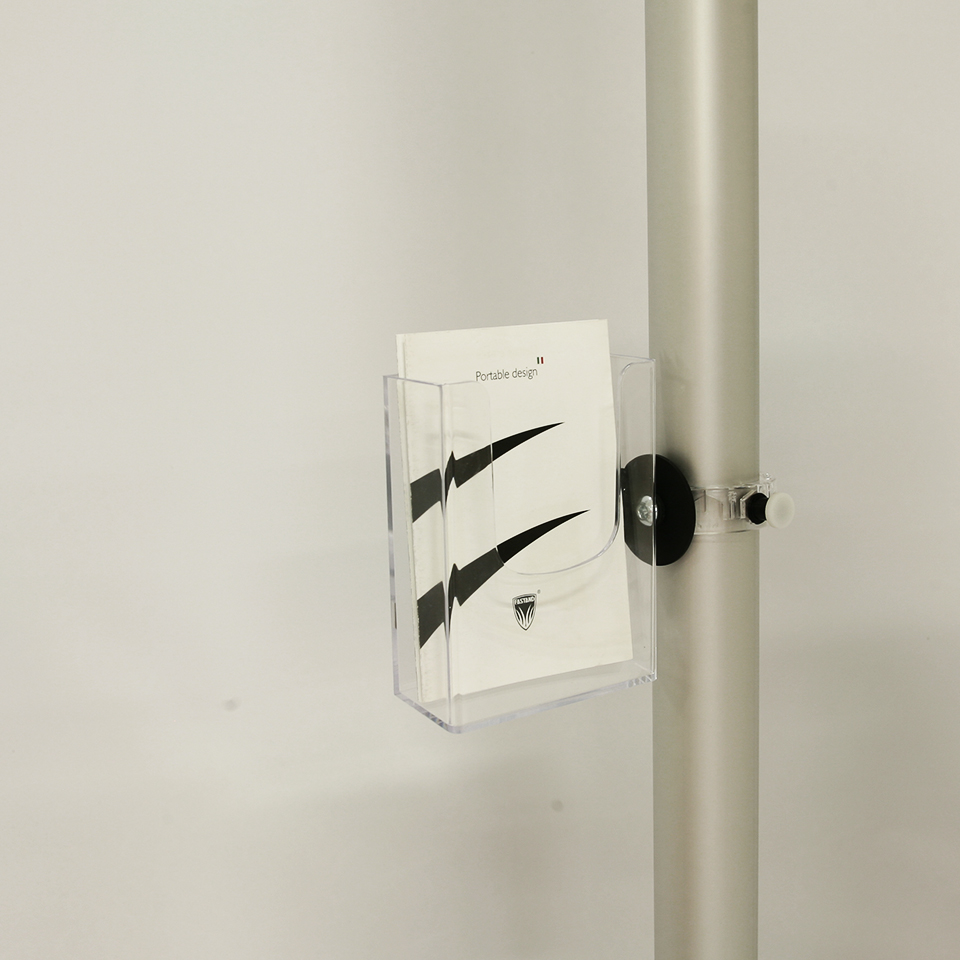 A6 leaflet pocket in transparent plexiglass