Endless combinations of desk modules: Sfera + Scudo + final kit

Free creativity for all spaces, with desk modules
From today you no longer have to think about how big your reception desk must be, because you can shape it as you like, based on the space available and the need of the moment. p>
Removing and adding becomes very simple thanks to the fast and intuitive attachment system of these modular desks. Each desk is in fact inserted in its own suitcase, which makes it easy to organize a reception room without having to think about the space to be occupied first.
As always, remember to always have a final kit as the side finish of the desk, because it increases its rigidity and creates a prestigious finish.
Modular combinations with Sfera and Final Kit
From small to large always using the same basic module: Sphere.
Infinite combinations and possibility to create a perfect circle, excellent for fairs, events and spaces of any nature, where there is the need to have a medium-large reception point . p>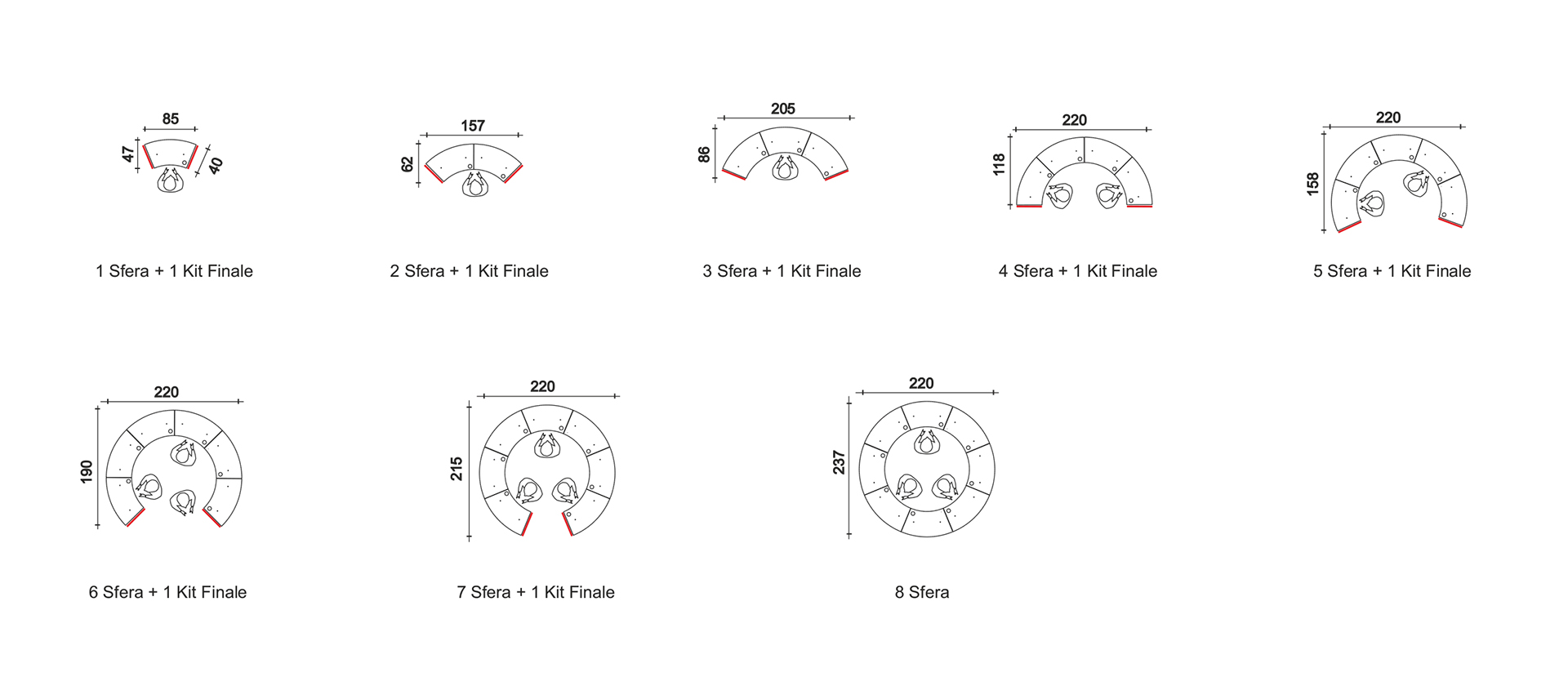 Modular combinations with Scudo and final kit
Excellent for linear spaces, with a clean design. You have no length limit for this type of combination between Scudo modules. In fact, you decide the length, always having the possibility to lengthen or shorten the reception desk.

Modular combinations with Sfera, Scudo and Final Kit modules
Total room for maneuver and total freedom in creating different shapes. In other words, you no longer have limits in the management of these three elements that you can assemble as you like, giving life to new shapes whenever you want.
The desk modules in this category are light, packed in a suitcase, easy to transport and set up.