Modular and portable stand Quadra Mono series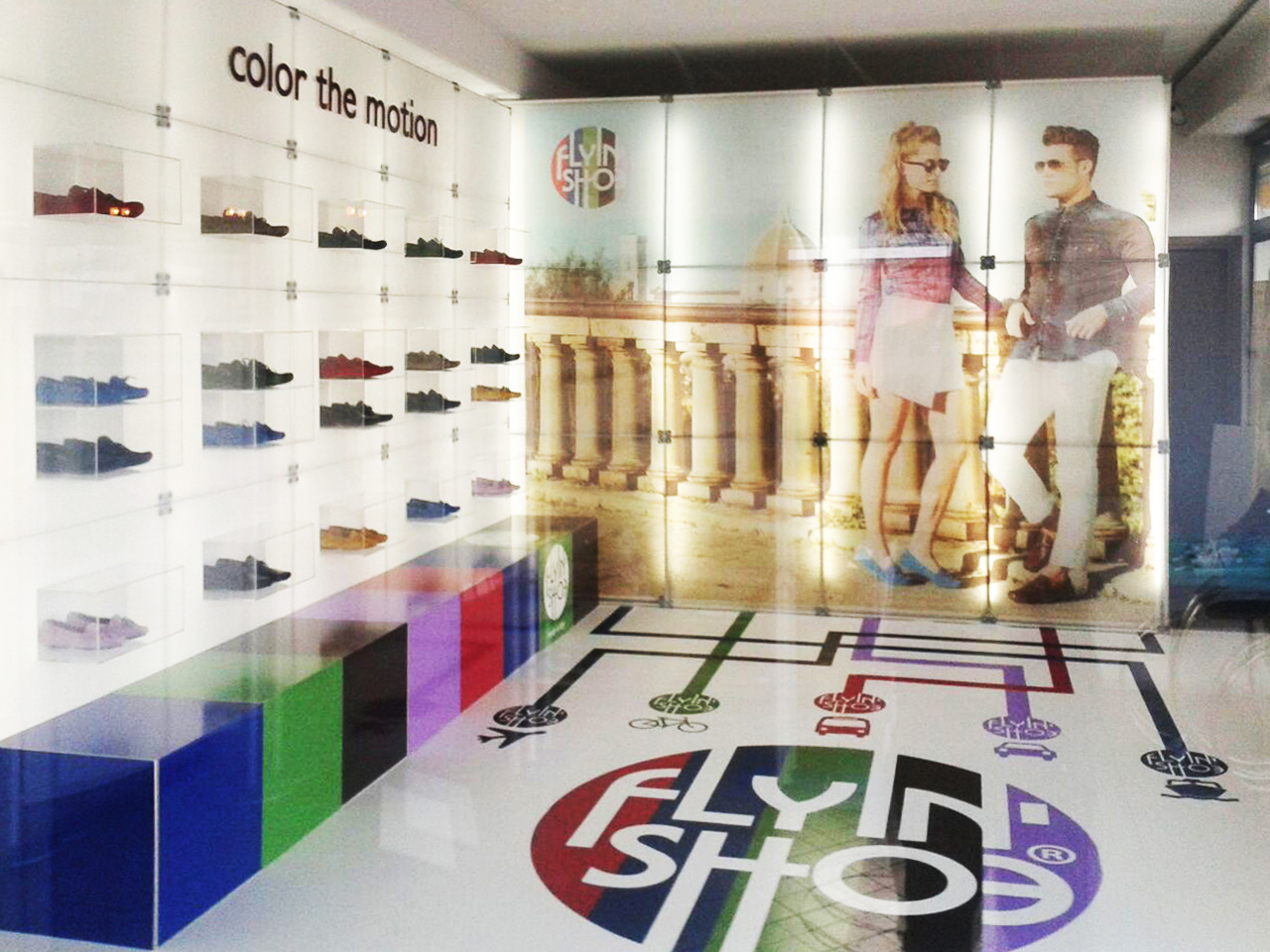 The portable panel exhibition stand.
The Quadra Mono system is an excellent compromise between the Omni series and the Quadra Kube. Designed and completely built in Italy, it has been perfected and engineered over the years, improving both the aesthetic and functional aspects. It is in fact thanks to its simplicity of use and constructive immediacy that this system is highly appreciated by companies that want a practical and quick tool for participation in trade fair events.
Made up of a rigid pedestal and panel, it is modular and modular both vertically and horizontally.
The floor lamp measures maximum height 300 cm, modular from 100 cm and 50 cm: it is in fact possible to create stands with variable and different heights: 200 cm, 250 cm and 300 cm. The floor lamp is equipped with a base with variable holes that allow different uses, both in the stand head, both in a central and angled position without losing precious space
The panels can be of different sizes: 100×50 cm, 100×100 cm and all the other sizes that can best help you for the creation of the fair stand. span>
This stand model is interesting if the space to be set up is small because it occupies only 7 cm in depth, or when I don't want to lose space in the stand. span>
Unmistakable style and design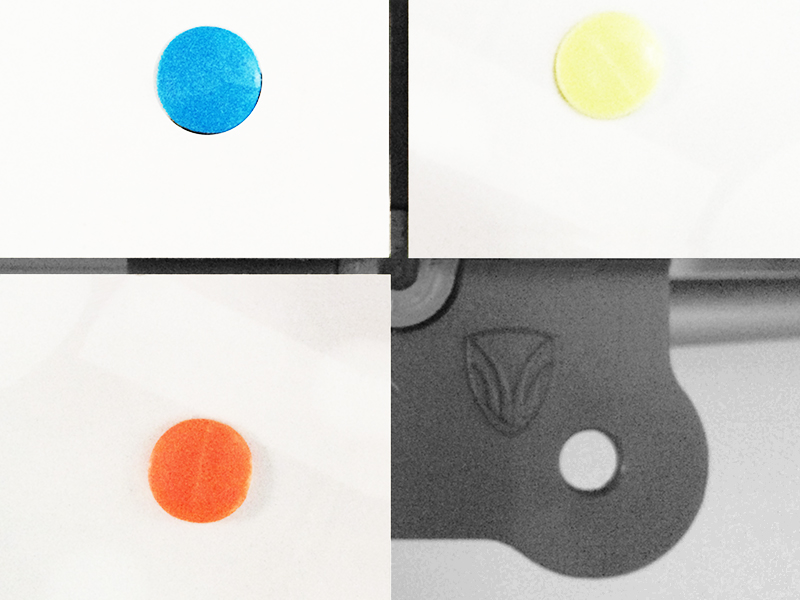 Technical and hi-tech design. White painted base and vertical tube in anodized aluminum finish. The structure of the stand is completely hidden by the graphic coating and is therefore absolutely sober and innovative.
The design has a strong visual impact and is very distinctive thanks to the 4 buttons, available in different colors, which create a recognizable and technical visual element. The only part of the visible structure is the white steel base, with rounded corners and soft to the eye.
Ideal for all types of products and for all sectors where communication is important and the number of events is frequent.
Thanks to the latest up-grade of 2018, the final head of the stand is also well-kept and with a strong impact: by inserting the corner profile, it is possible to attach a panel thick in the corner making the wall perfect and very aesthetically pleasing.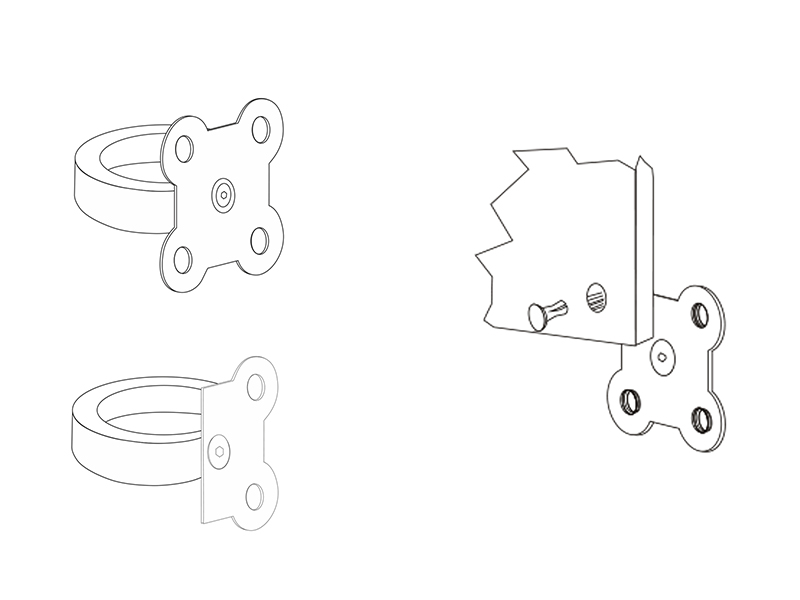 Fully modular and modular
Quadra mono and Step modularity
By combining floor lamps and cladding panels, different types of construction steps can be created, easily and intuitively.
front 100 and H 200 cm
front 100 and H 250 cm
front 100 and H 300 cm
The Step is the sequence of construction of the stand and it is important to choose the right one because it is always linked to the transport and packaging of the individual elements. If I want to transport the stand by car, better use small elements, vice versa if the transport is designed for vans.
The cladding modules can be variable in height and can be combined at will: in fact, I can create a 300 cm high wall in the following ways:
50 + 100 + 100 + 50 or 100 + 100 + 100 or 100 + 50 + 50 + 100 and in many other ways. This is useful to give movement to the stand graphics or to take full advantage of the panel display space which is usually from 100 to 200 cm h
For the correct choice of the construction step, we recommend consulting a Fastand expert or viewing the page dedicated to the photo gallery.
Quadra MOno modularity
Easy to assemble but with an articulated design: quick screwing of the tubular modules of the floor lamp, insertion with an Allen key (key supplied) on a painted steel base for maximum stability.
Quick insertion of rings with plate, pre-assembled and quick to insert.
Estimated time of a few minutes per module and very low wear of the elements, make the Quadra Mono stand system a reliable companion for all the fairs in which you participate.
Ideal for all non-expert users because it is easy to install and very intuitive. The assembly diagrams as shown in the figure are present in all transport packages.
The Quadra Mono series is in a suitcase.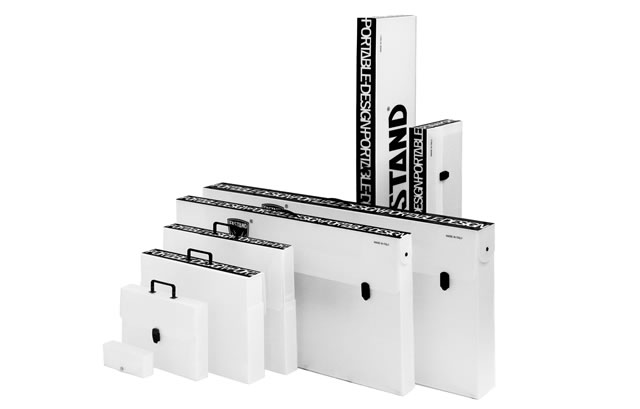 Each item is in the suitcase.
All the modules of the system are in kits and are stowed in a special rigid suitcase. Span>
Floor lamp kit: n ° 2 Pcs in suitcase of 100x6x53 cm
100 cm beam kit: 3 pcs in a 100x6x53 cm suitcase
100 cm final kit: 6 pcs in 118x25x8 cm suitcase
50 cm final kit: 12 pcs in 78x25x8 cm suitcase
100×50 cm panels kit: n ° 6 Pcs in 100x53x6 cm suitcase
100×100 cm panels kit: n ° 6 Pcs in 100x100x10 cm suitcase
Customized suitcases can be made for other panel sizes.
The suitcase allows a perfect movement of the kits, a perfect maintenance of the pieces against scratches and breaks and maximum protection during transport.
Organize and make the most of your exhibition space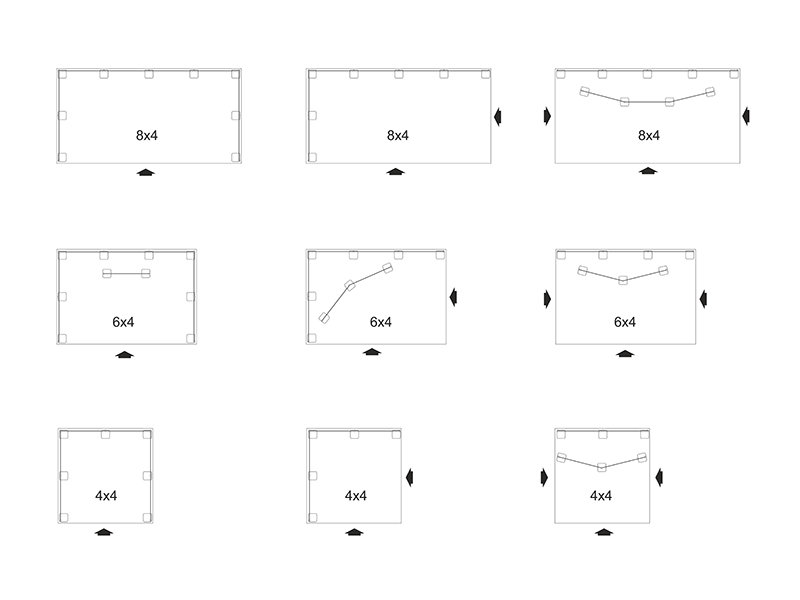 Let's start from the stand plan.
As shown, different types of stands can be created, using standard modules of the Quadra Mono system. Span> span>
As shown in the figure, the stand can adopt different plants always using the same modules, to offer maximum modularity in all types of different exhibition spaces. Span> span>
Thanks to this system, participating in a trade fair event will no longer be a problem, neither in terms of time nor in terms of space, adapting to every situation at best and with great ease. Span> span>
Adjustable to give the shape you prefer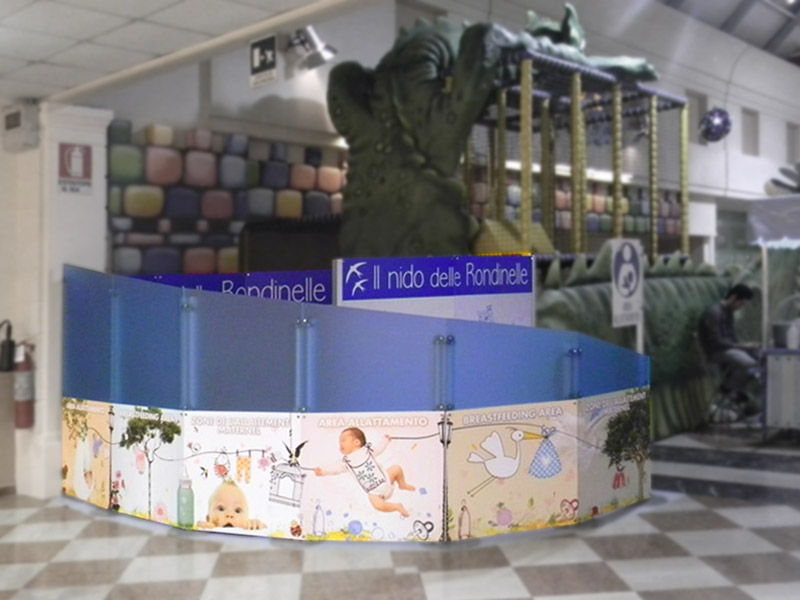 Orient the stand and move.
You can decide to make your stand even curved into segments, to give a more attractive shape, to create hidden spaces such as closet or warehouse.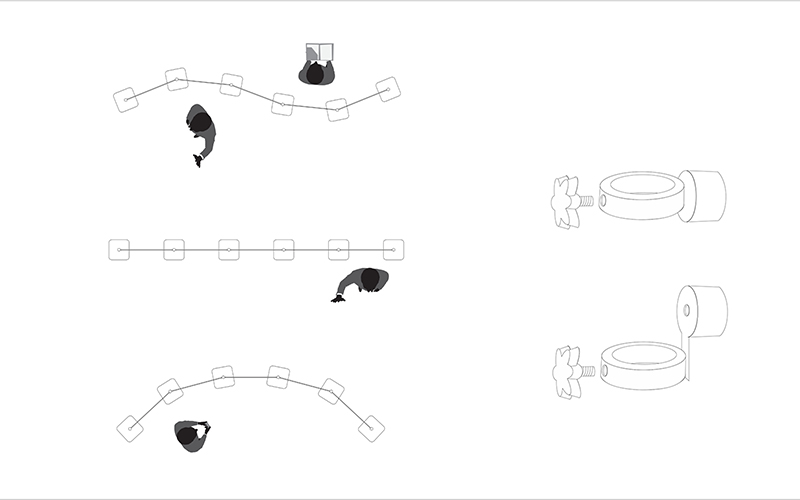 Choose the most suitable coating for your Quadra Mono exhibition stand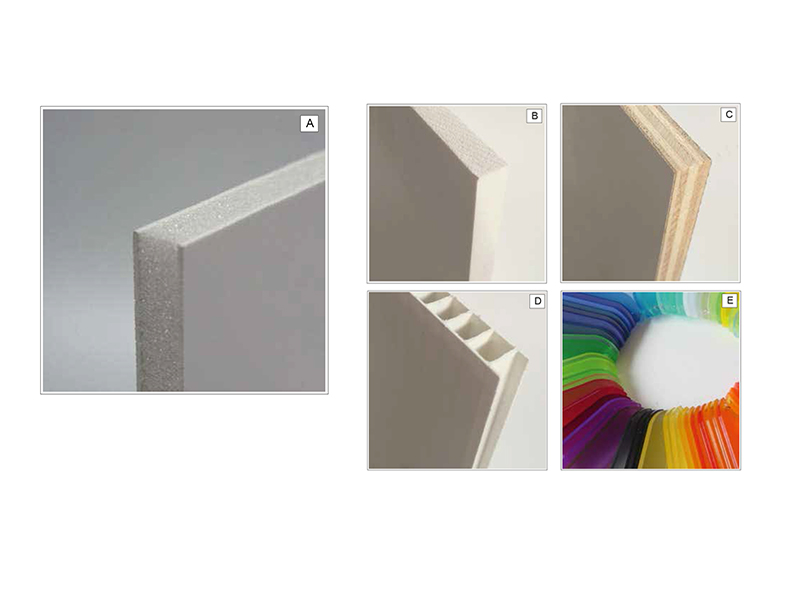 Recommended coatings
Below are the types of material available to cover the system, available with both printed and neutral white graphics,
A. Sandwich
10 mm Sandwich Panel, matte white or with direct UV printing. Very planar panel, does not deform, creating unpleasant bulges, formed by 3 different layers: 1 mm PVC on both sides and an 8 mm high density polystyrene panel inside. Ideal for its lightness (it weighs only 200 g per square meter) and compactness. Direct UV printing is of the highest quality and the best in its category. The most used for the Quadra series for its excellent quality-price ratio.
B. PVC
C. BILAMINATED MULTI-LAYER
D. MICRO-WAVE
E. PLEXIGLASS
Find out where an Omni Fastand solution can be successfully set up
An original accessory, it simplifies the layout and makes you unique