From today, organizing a fair, a meeting or a congress on your own is possible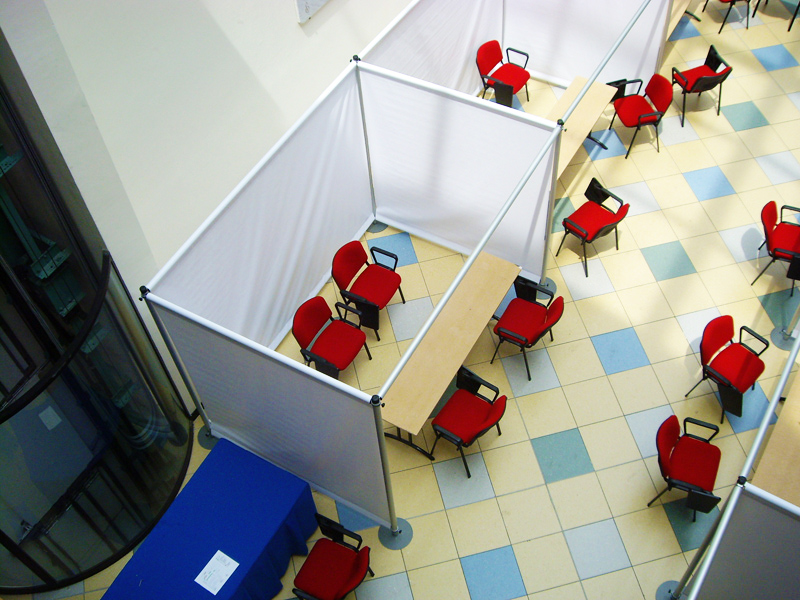 Easy with Omni to organize a conference
From today organizing a congress using the Omni modular system becomes simple. You can organize spaces of different sizes, insert neutral white or gray walls;
or allow each exhibitor to customize his space with his own communication.
In addition to different stand sizes, different typologies can also be created, from the classic to the one with low bounding walls suitable for conference and meeting environments.
You can insert accessories such as brochure pockets, signs of various shapes at the top with the participant's logo and a whole series of accessories that furnish and complete the client's exhibition space such as:
desks, floor-standing brochure holders, shelf displays, desks and hangers.
Another important aspect are the lights for the lighting of the stand, which must be cold light, low voltage and above all can be attached to a bridge, to allow being able to mount a lot with a few drops, always difficult to position in these environments.
The set up is simple as there are only 2 elements: floor lamp and panel. Once the floor lamps have been assembled and positioned on the space, the panel panels complete with slots and horizontal tubulars are hooked, and you're done, the space divided; in a few minutes the event will take shape and you can dedicate yourself to the exhibitor's individual furnishings and needs.
On request we can evaluate the possibility of creating floor and door-panel trolleys to facilitate the internal logistics of the exhibition hall.