Add a shelf shelf to the Omni exhibition stand to exhibit freely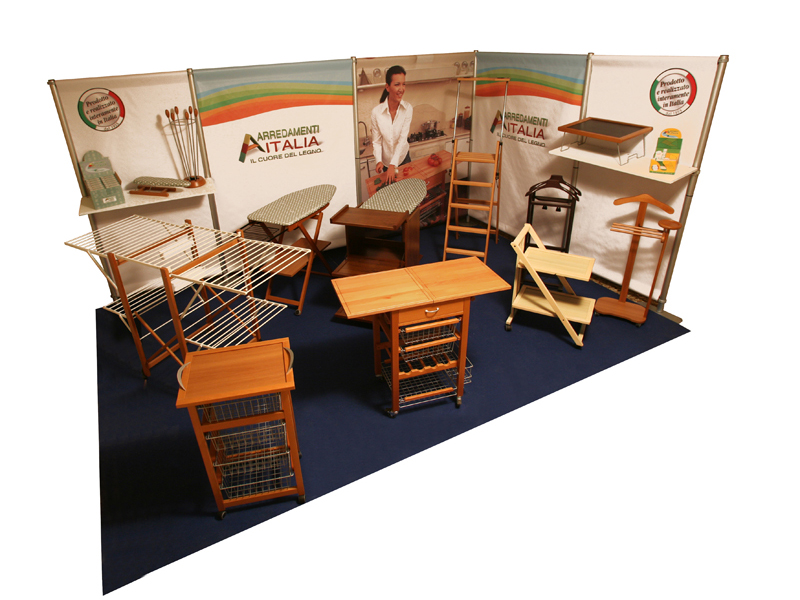 Shelf shelf
Shelf: the Omni system can be easily shelved, thanks to the shelf and the rapid insertion support. The shelf is made of white, light and very resistant laminated plywood.
Shelves available in 100 cm, 150 cm, 200 cm always with 25 cm thickness and 18 mm height. (the 150 and 200 cm shelves are divided into 2 parts and hinged, for convenient transport and packaging)
The shelf support is universal for all types of shelves and can be fixed to the floor lamp at any height, therefore adjustable with the possibility than to move the height and sequence between shelves at any time.
Shelves arranged on the same plane horizontally:
Once the height of the shelf has been decided and the supports have been fixed, the shelves can be inserted creating visually a single support on the whole perimeter of the stand. span>
Shelves arranged vertically on the same panel:
Adjusted the height of the shelf support, you have a real shelf of several floors (you can insert more shelves vertically up to a maximum recommended of 4 elements) span>