Protect and communicate in complete security
We created this section in record time, to try in our small way to be useful to all those activities that need to have in a short time tools to reorganize their store according to the law.
These are some of the proposals that we have designed to protect and organize logistically, the activities that must support this dramatic historical period, following the regulations of the laws adopted. Pharmacies, grocery stores, butchers and hospitals can now find in this section a valid tool that responds to the current opening needs. We remain faithful to our DNA in reminding you that we are also able to tailor portable and communication structures for any need.
We are constantly evolving to develop products related to this product category, according to developments regarding the evolution of the pandemic rules.
Security post: DISPENSER GEL DISPLAY
Sanitizing Gel holder column; durable and design product. Completely in high resistance white painted steel. Equipped with dispenser and refillable gel container. Graphic cross sign to indicate sanitation point. Glove shelf with stopper per box.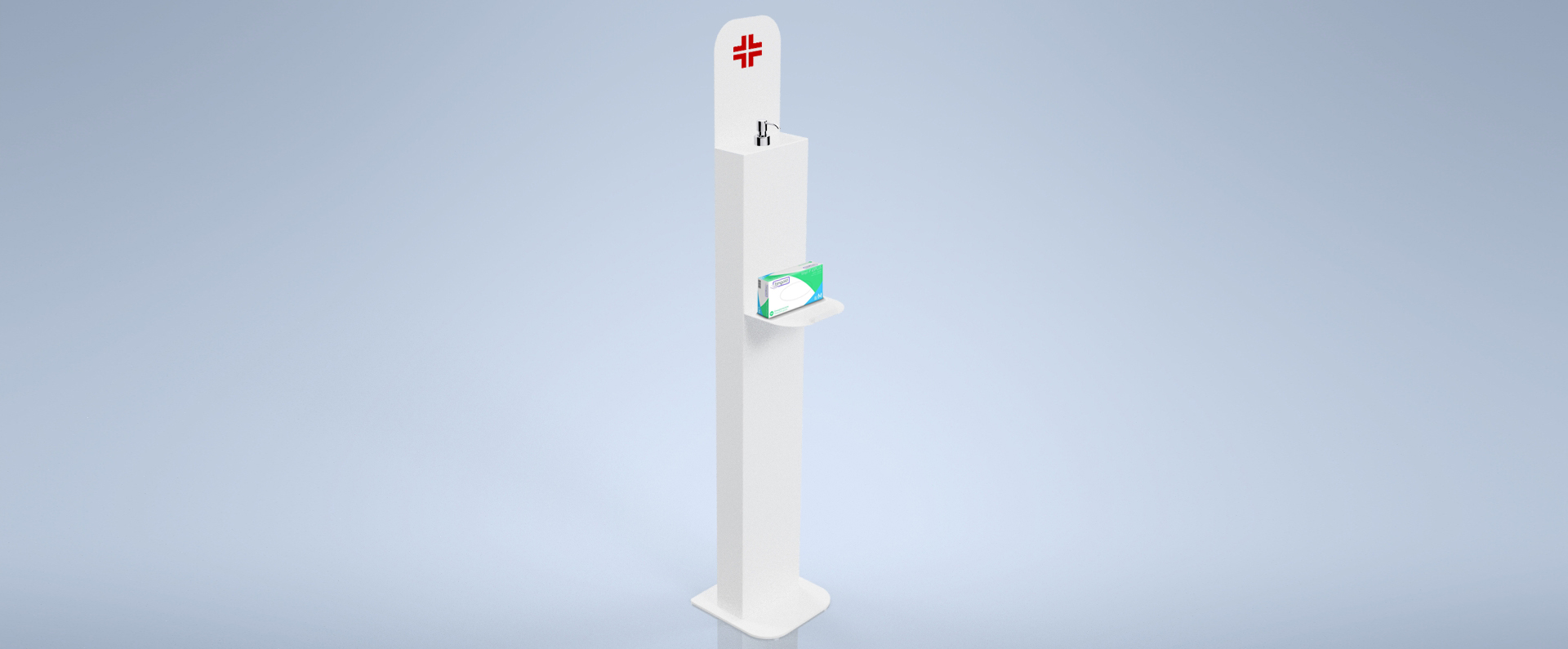 Modular table safety protection: OCTUS
Plexiglass panel system, modular and easy to assemble. All interlocking, thanks to our 8-way joint made of white PVC. The standard plexiglass panel measures 60×50 cm. Create your table divider, according to your needs.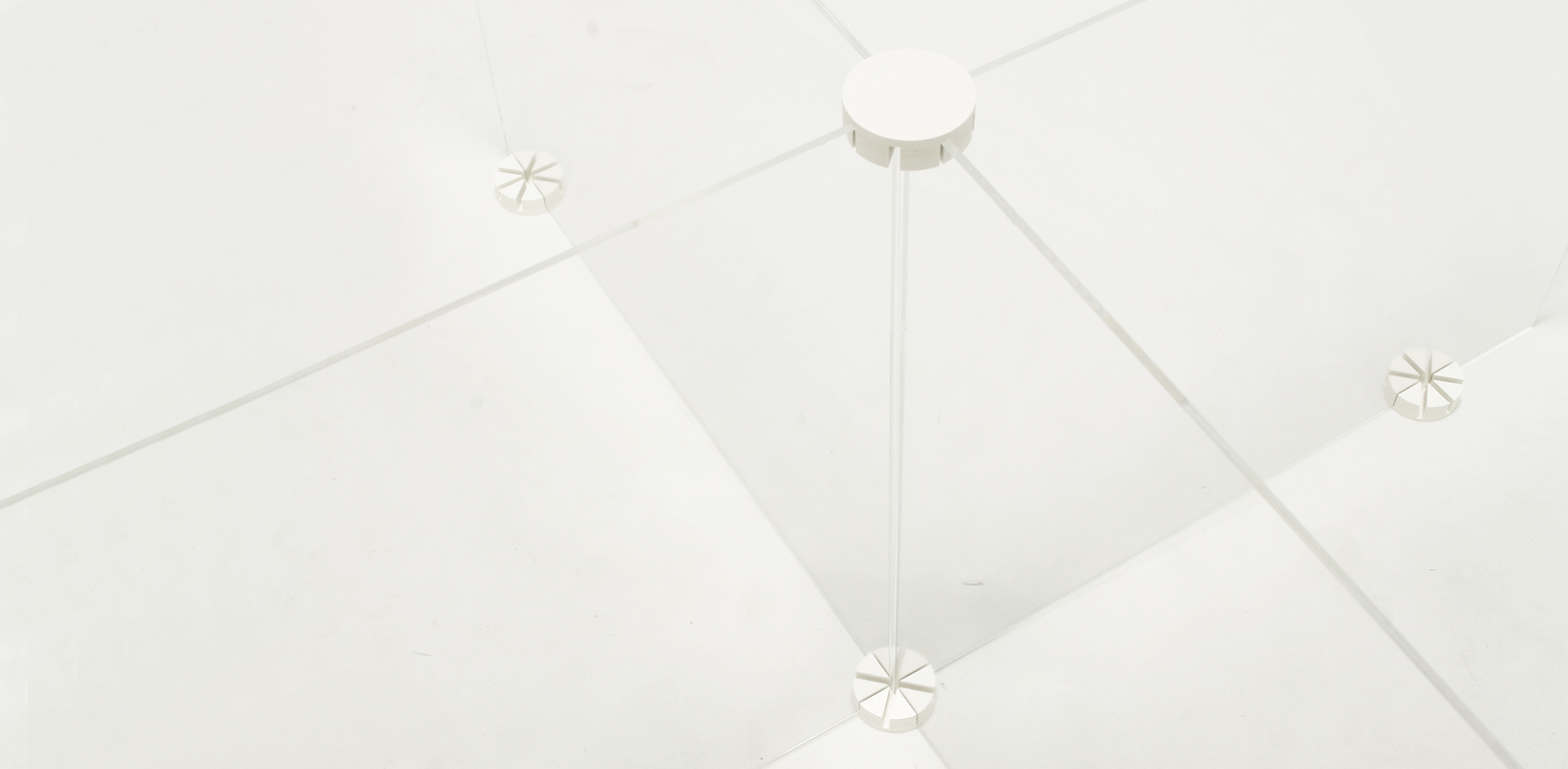 Organize the entrance queues: PORTAL MAXI
Entrance portal to organize users who are waiting to enter an environment in an easy and intuitive way. From today, by going through the tunnel, you will have a greater organization of access to your store.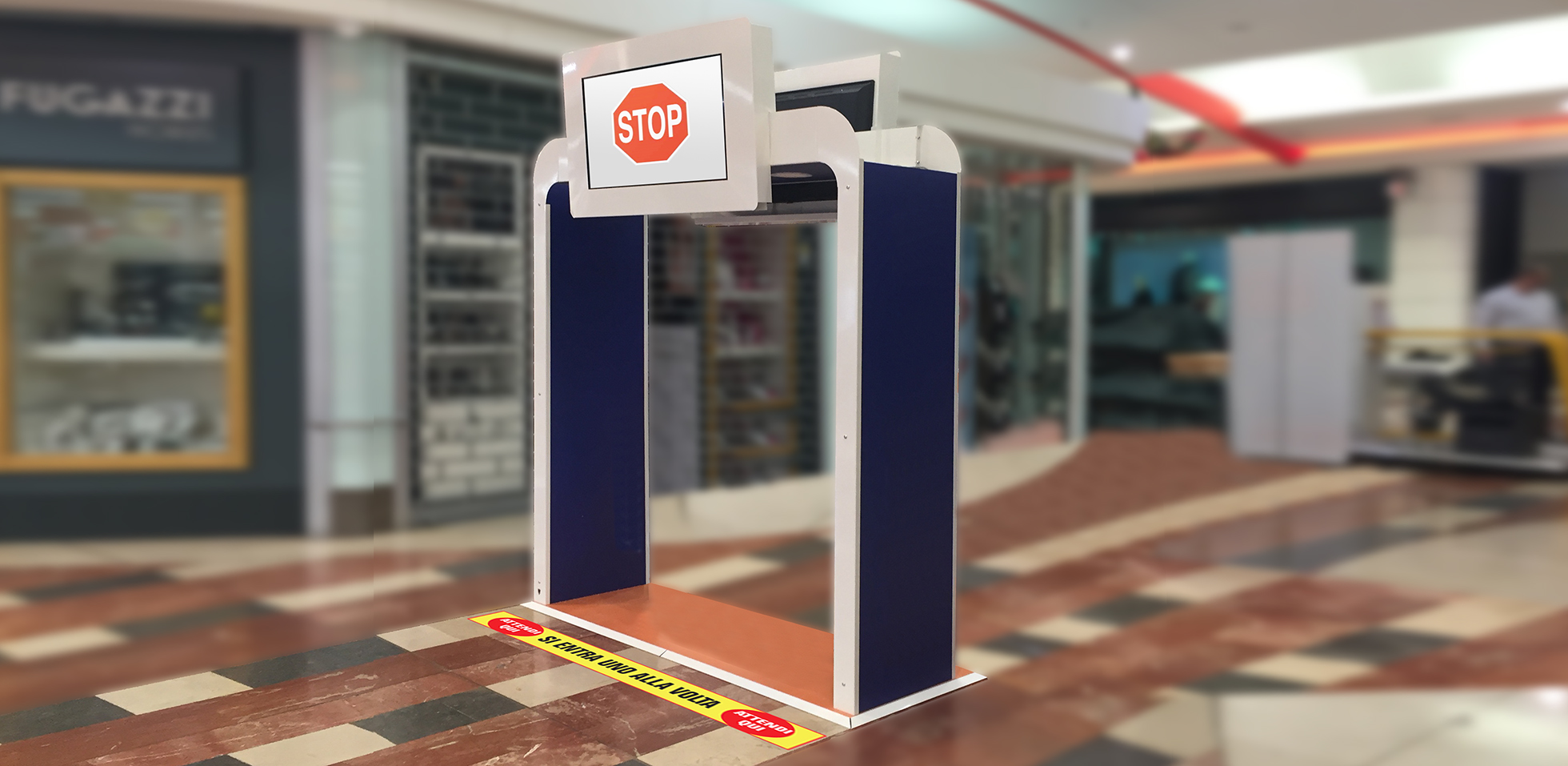 Hostess desk: SPARTACUS
Hostess desk counter, ideal for events and promotions during the Covid19 period. Fast, very light and very practical to set up, thanks to the Fastaflex base, painted metal support surface and plexiglass interlocking protection on the top.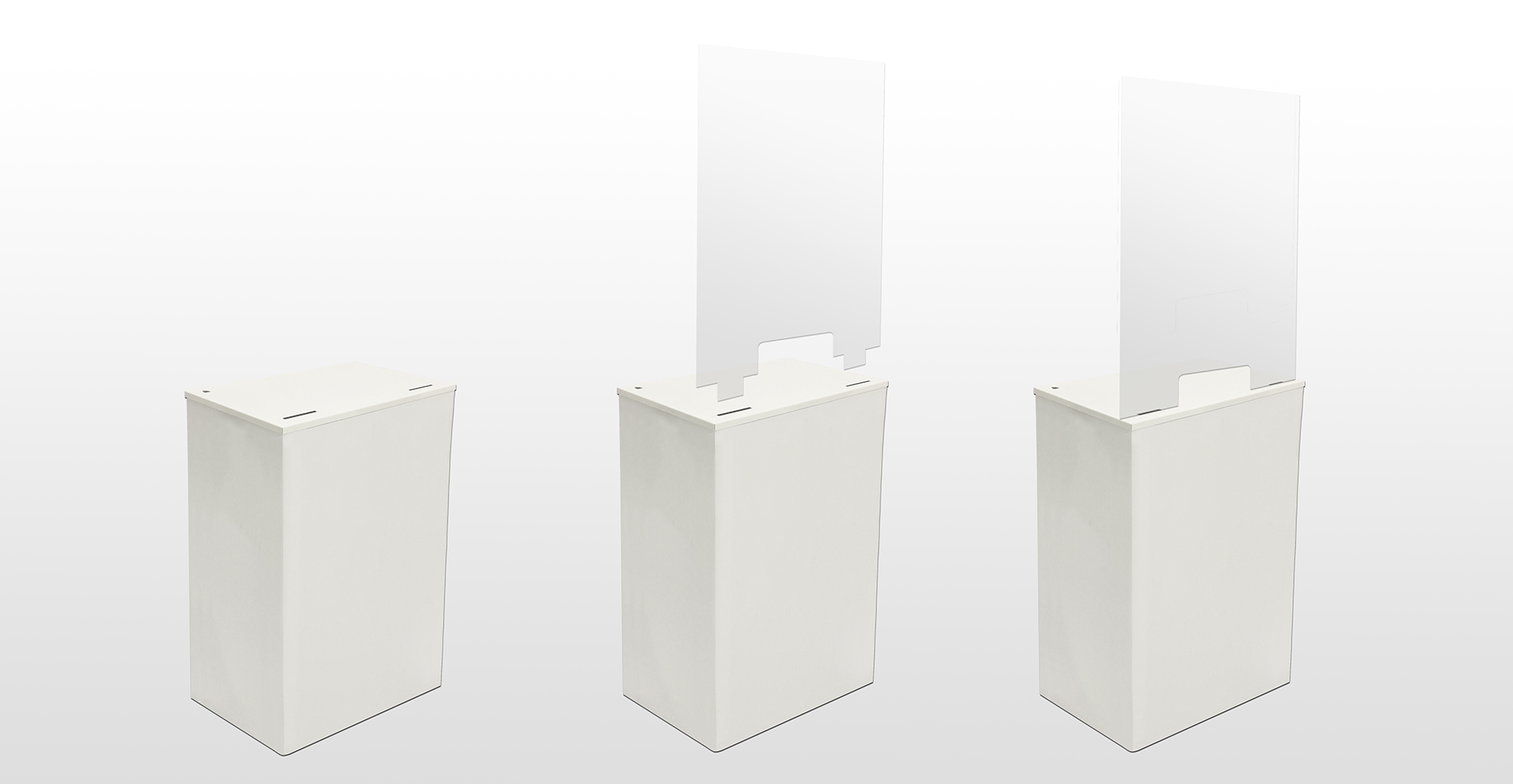 Security walls: SKERMO
When you need fast, fast and very inexpensive protection, these modules are perfect, in fact designed to give free rein even to spaces that are difficult to use. The module's quality-price ratio is important and fundamental.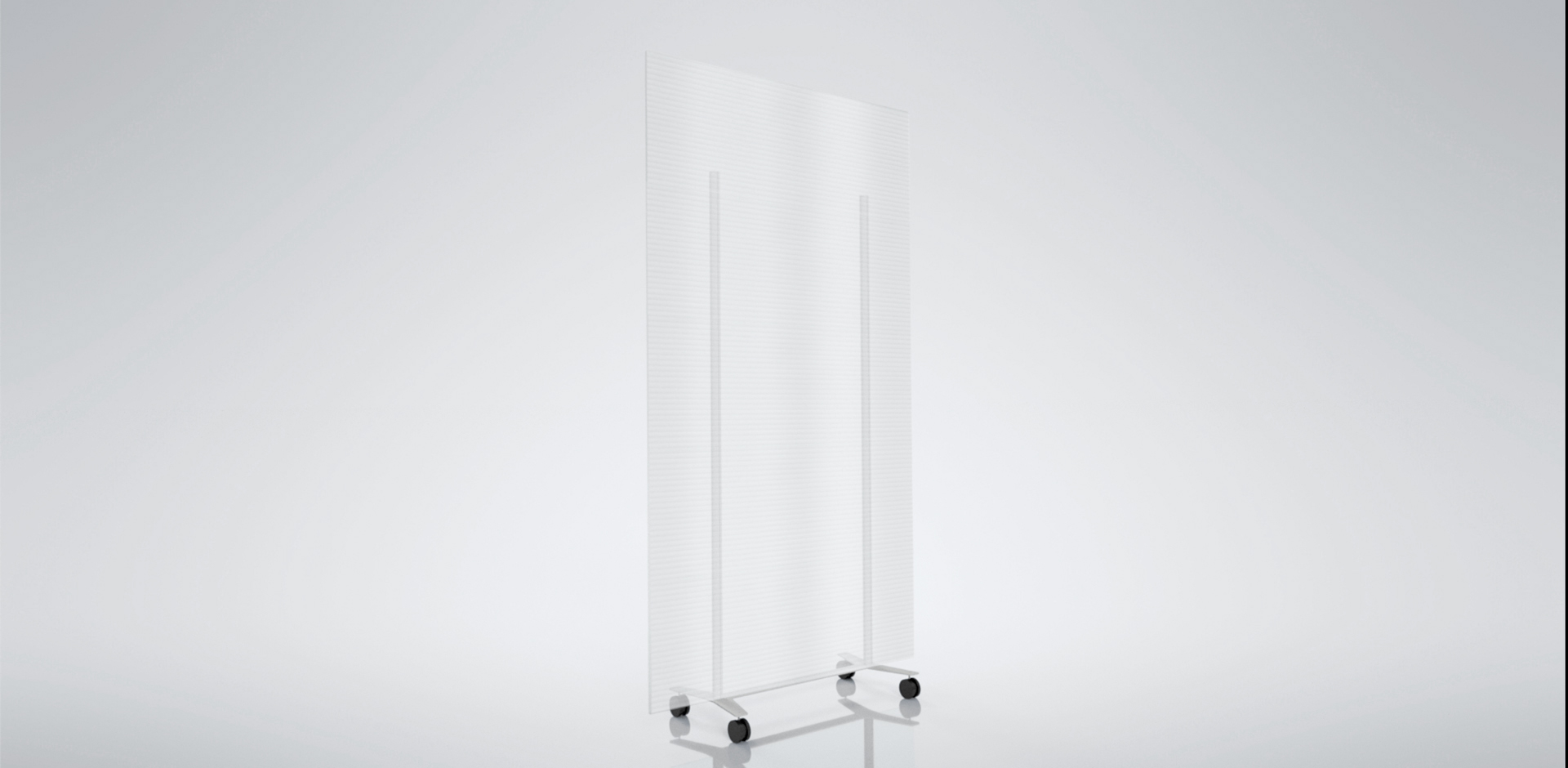 Security protection: DROP STOP 2
New design line also for plexiglass bench protection. Thanks to its feet of important size and painted in white they are a useful and characteristic element for the new equipped shops.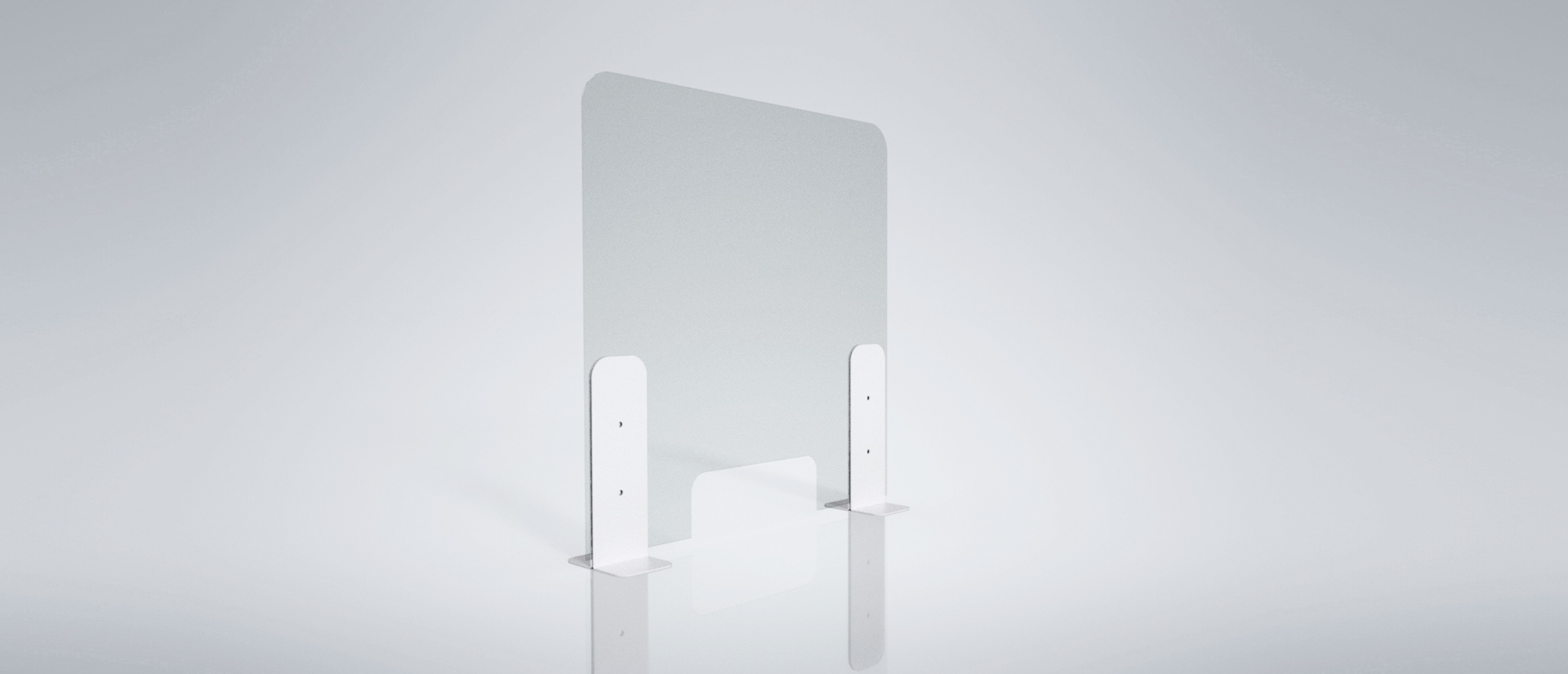 Flexible security walls: FLEXO
Flexible movable partition, modelable at will and modular; can be added at any time to perfectly adapt to all your spaces, thanks to the material used.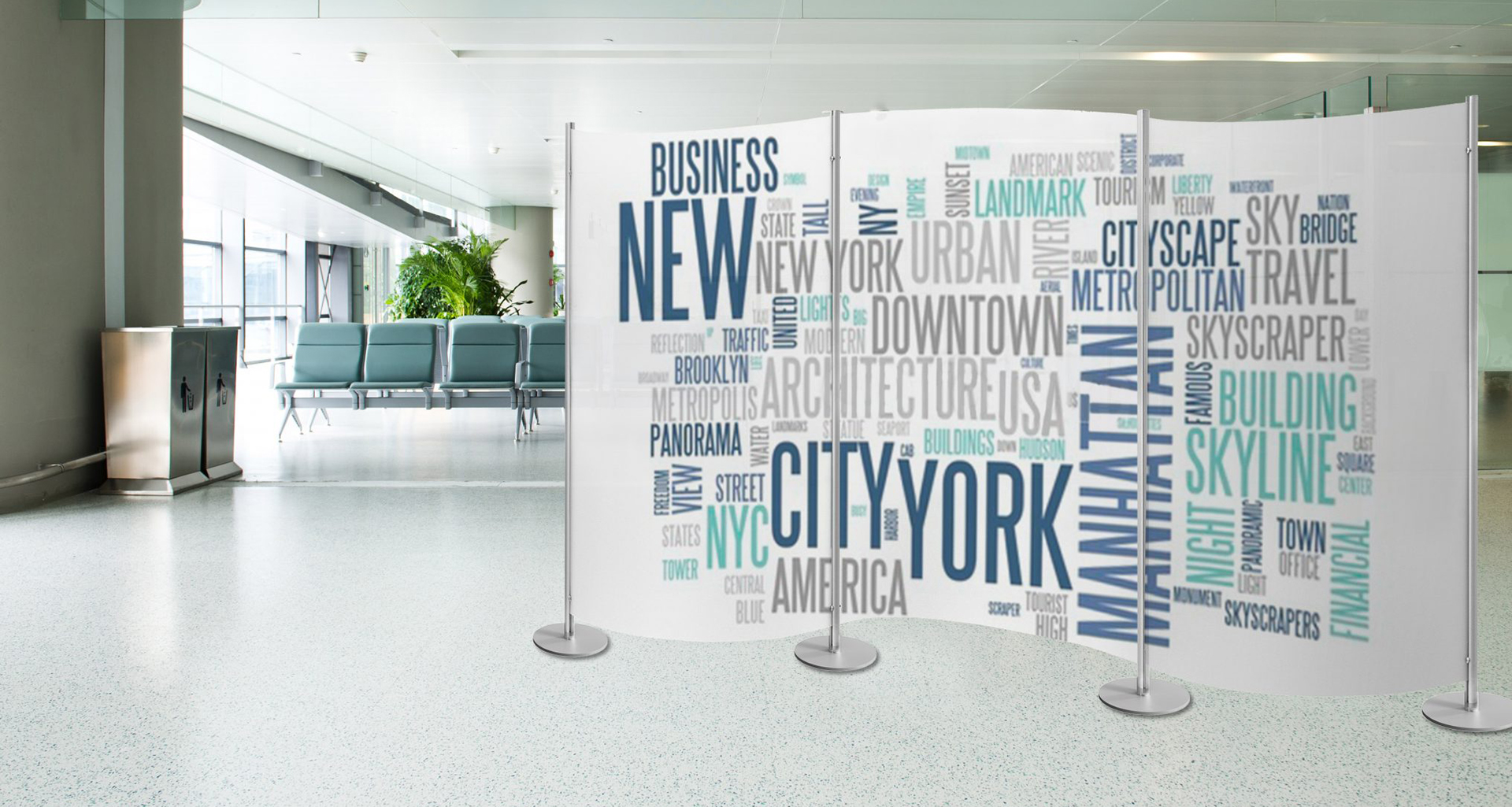 Safety walls: WALL-MAN
A bulkhead that covers the whole counter without obstructions to view? It is easy to clean and creates an open aspect even on the goods on display. Coming soon also with return spring.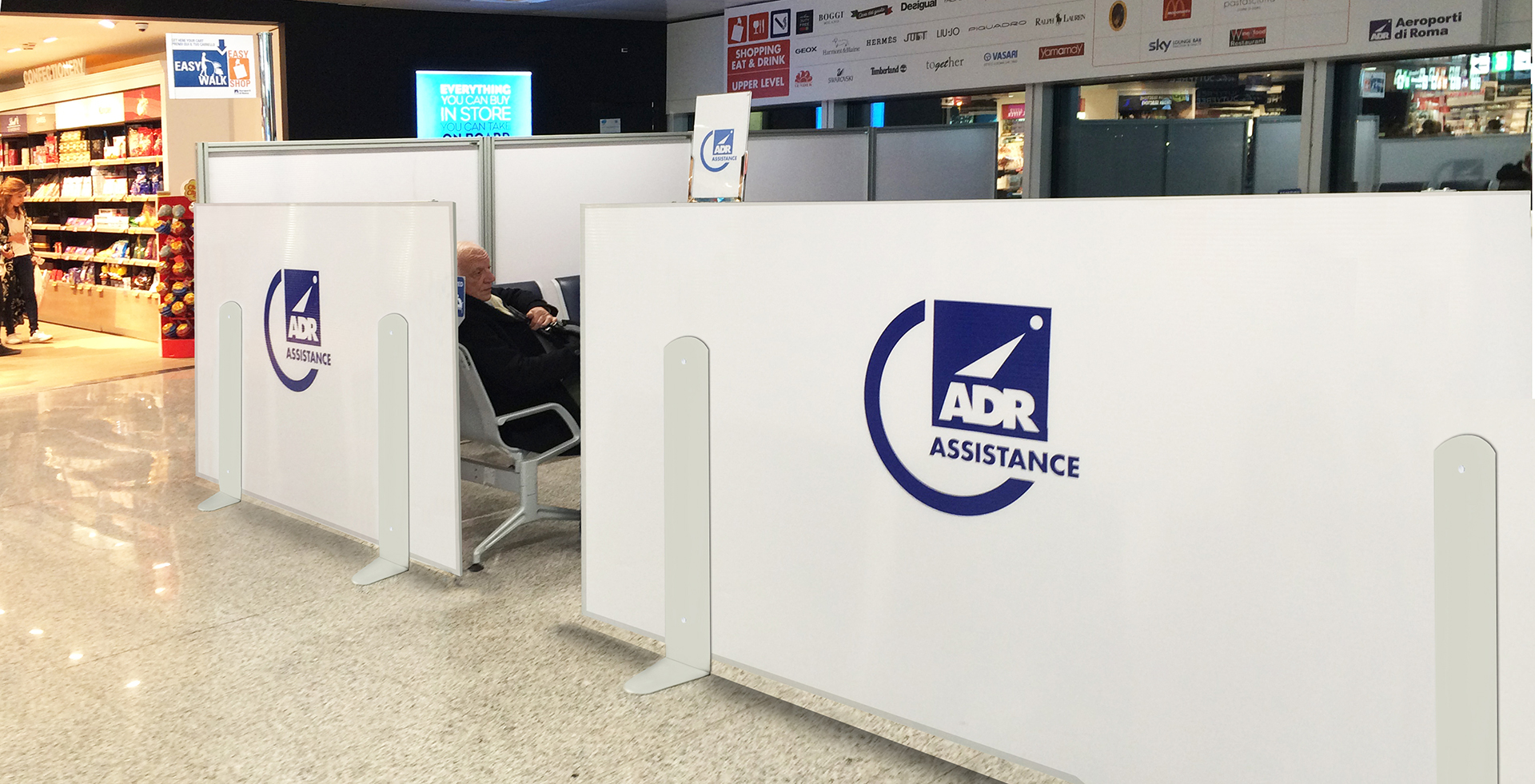 Transparent safety walls: DARK
A bulkhead that covers the whole counter without obstructions to view? It is easy to clean and creates an open apsetto even on the goods on display. Coming soon also with return spring.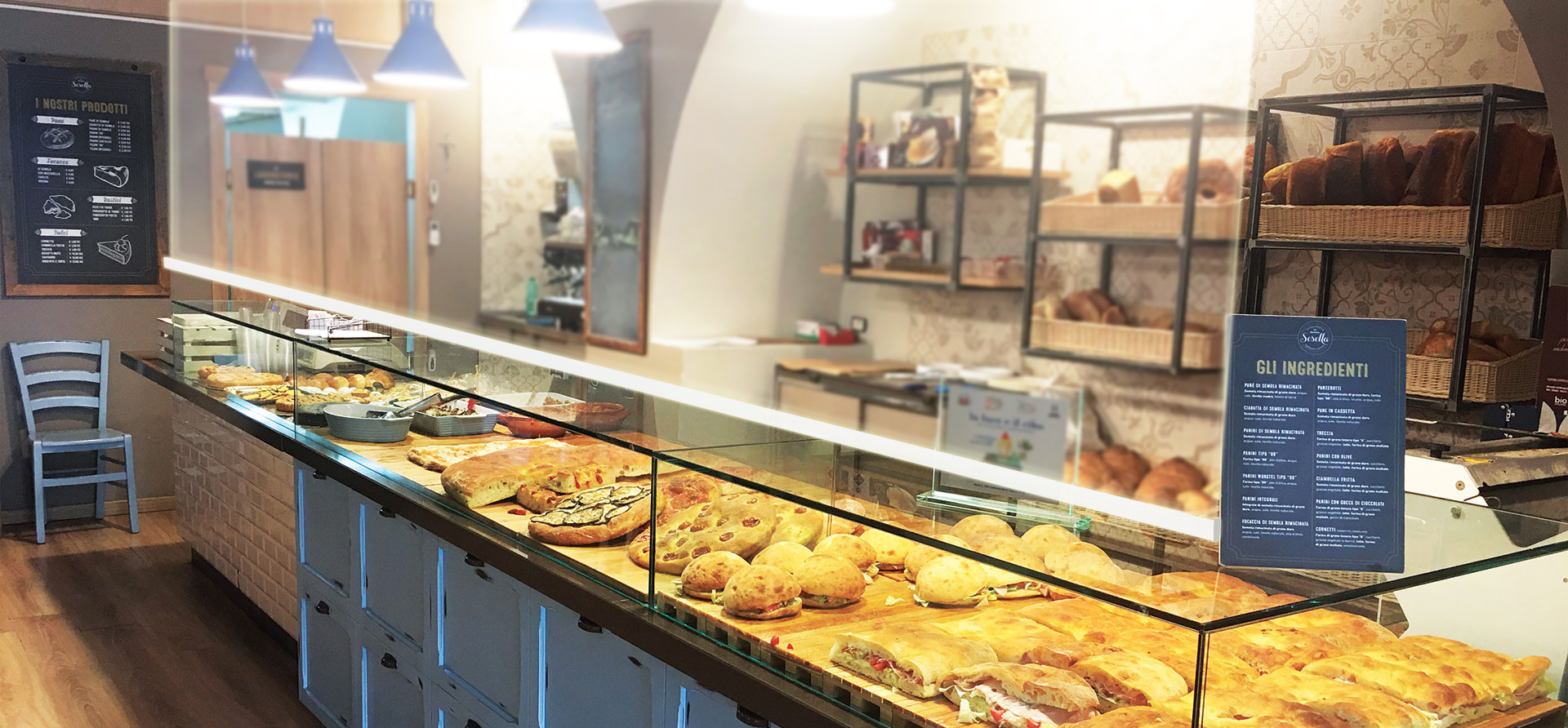 Safety walls: PLEXO
Modular and modular wall Protect Barrier, ideal for protecting areas and customer flow areas. It can be mounted linear, right angle and other types. Aluminum, steel and plexiglass, all ideal materials for the safety of the store.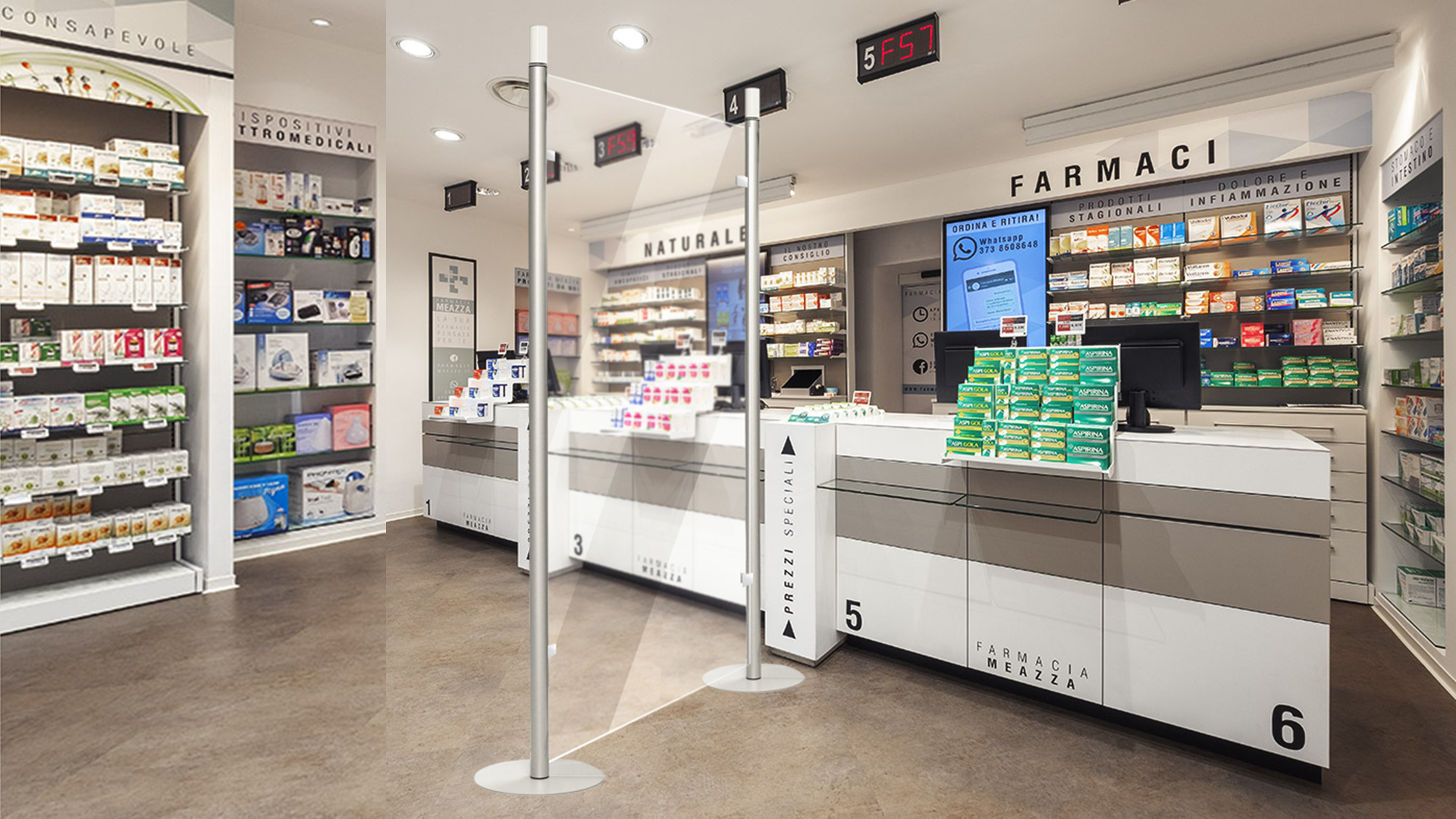 Stainless steel roll-up: VELO-INOX
The Fastand roll-up in stainless steel version combines elegance and attention to the period we are experiencing. In fact, by its nature, stainless steel is the material par excellence that is used for its easy hygiene and total cleaning. Cause Covid is no longer possible to use materials such as aluminum on the ground (classic material used in roll-ups)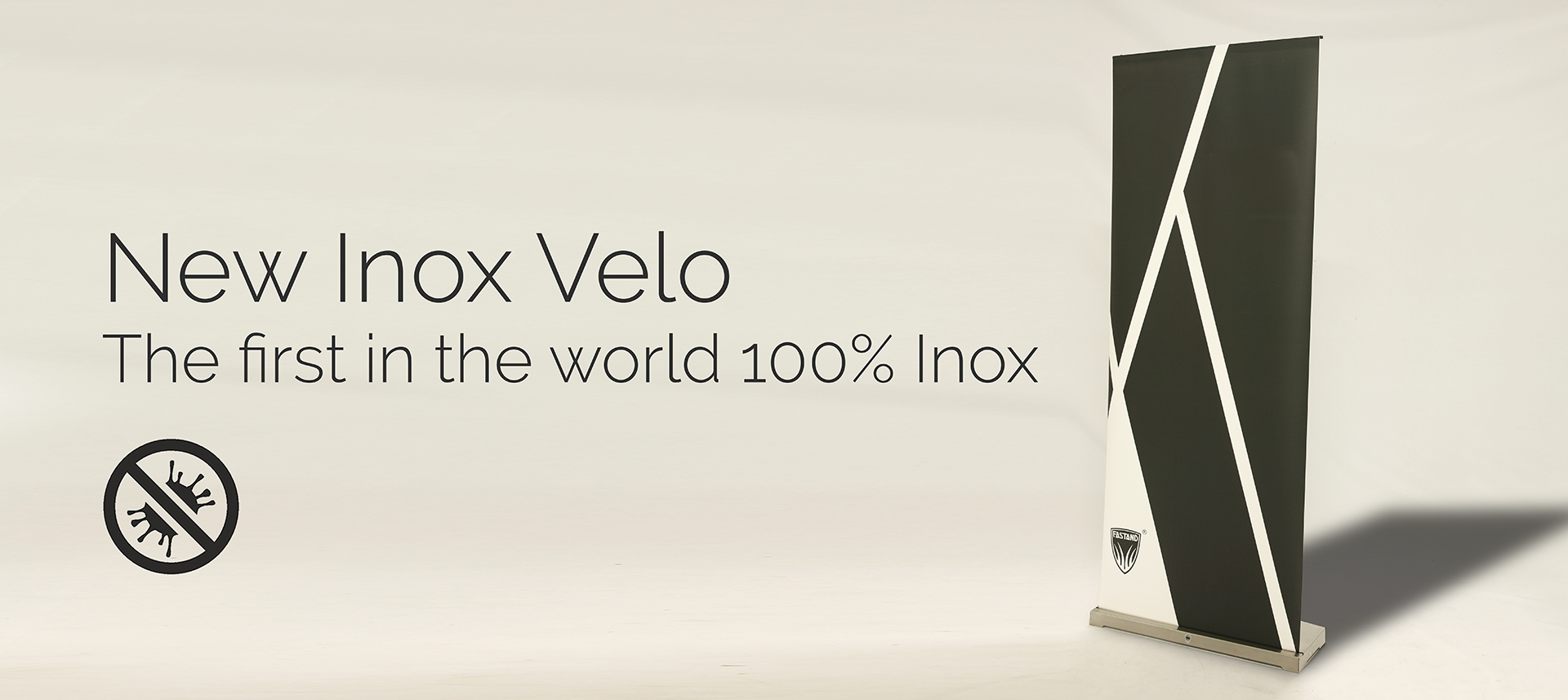 Entrance portal: MINI PORTAL
User alignment device during entry, made of painted metal and aluminum with steel bases. Solid and very practical, it clearly identifies the access gate to a supermarket or shop. Various accessories available.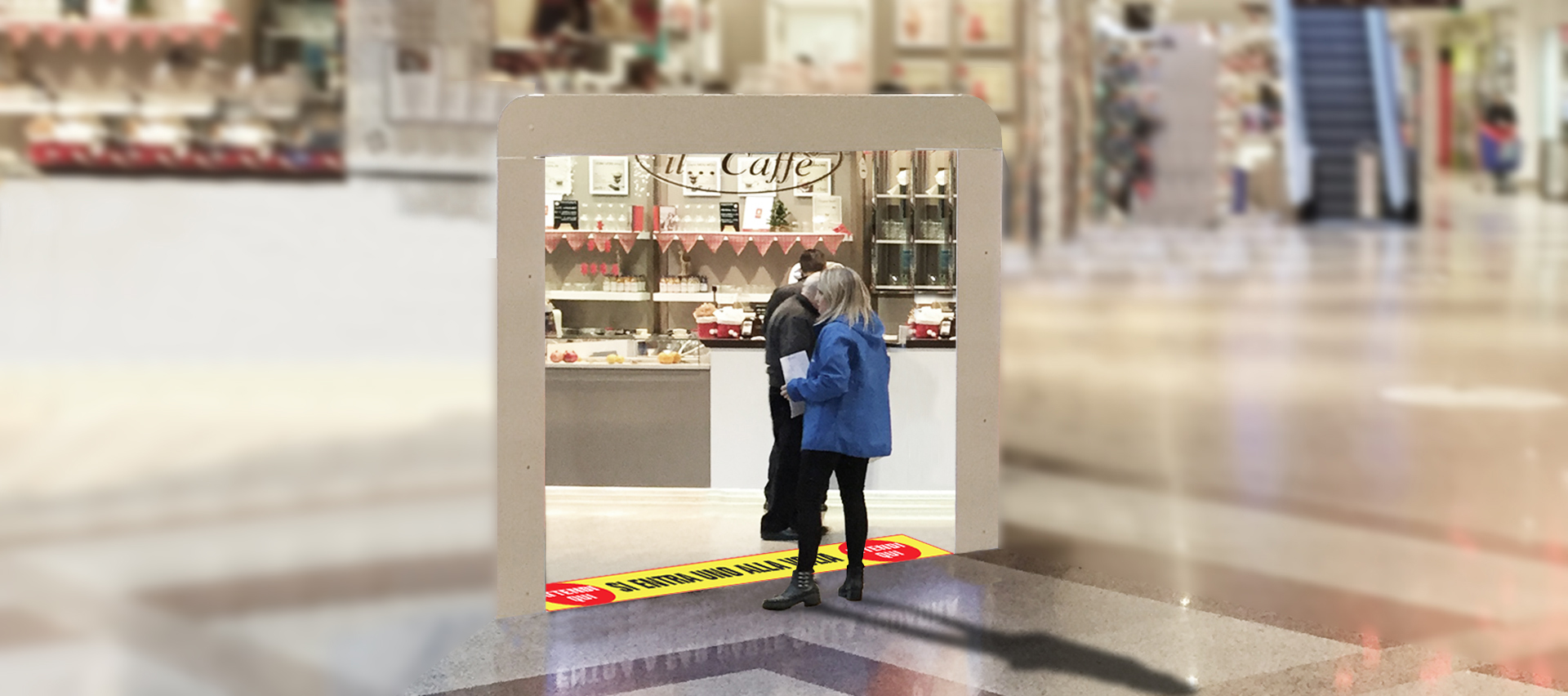 Sanitizing gel column: GEL CONTACT
New column for hand sanitizing gel dispenser, to be positioned at the entrance to shops of all types of goods. Various accessories are available, including the innovative universal gel bottle locking system for all brands available on the market.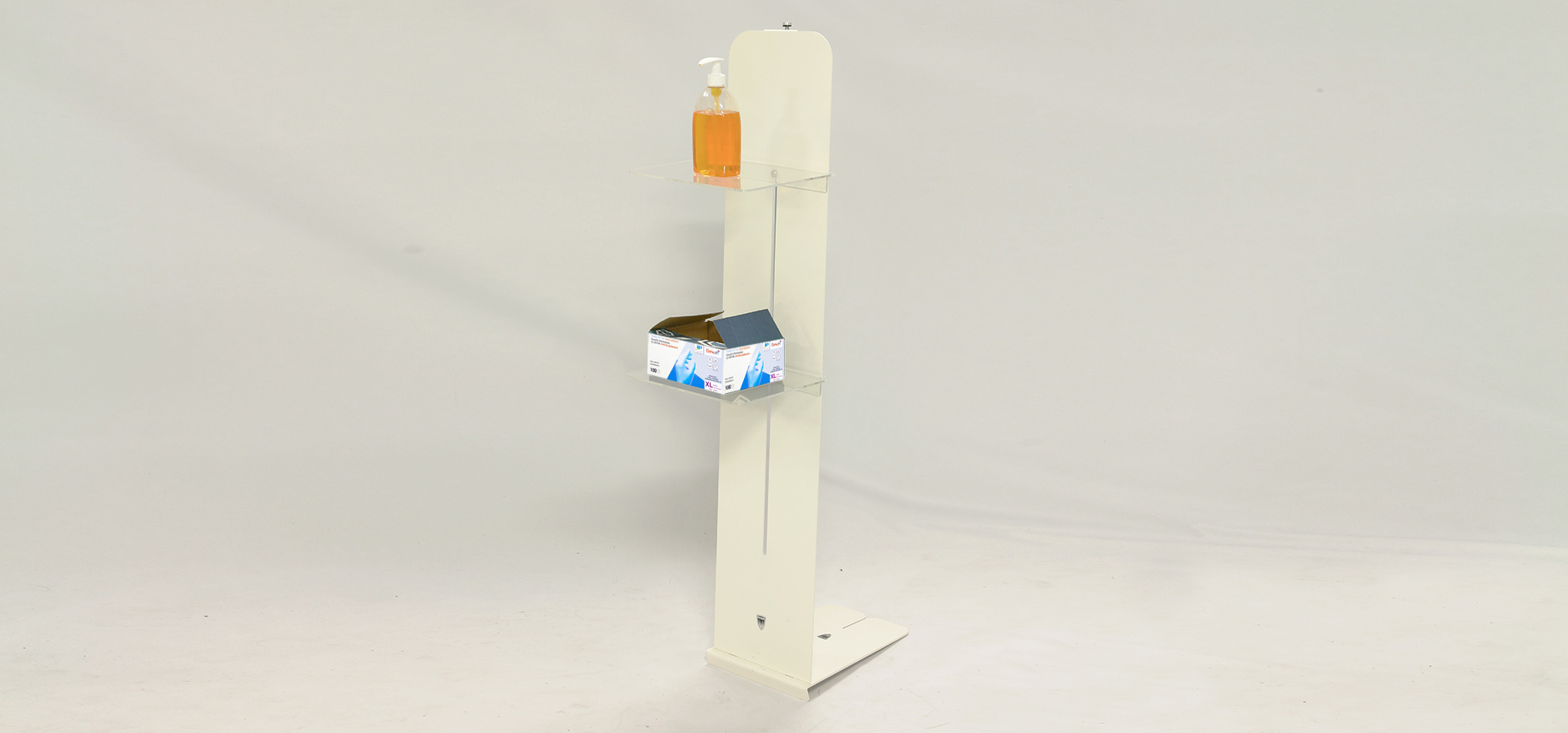 Security protection: DROP STOP 4
Protective system made of aluminum and support bases in painted metal, complete with steel clamp supporting the panel completely in plexiglass. Easy extraction for cleaning and height adjustable. Anti-breath and anti-spit ideal for the protection of work at the counter in supermarkets, pharmacies and shops.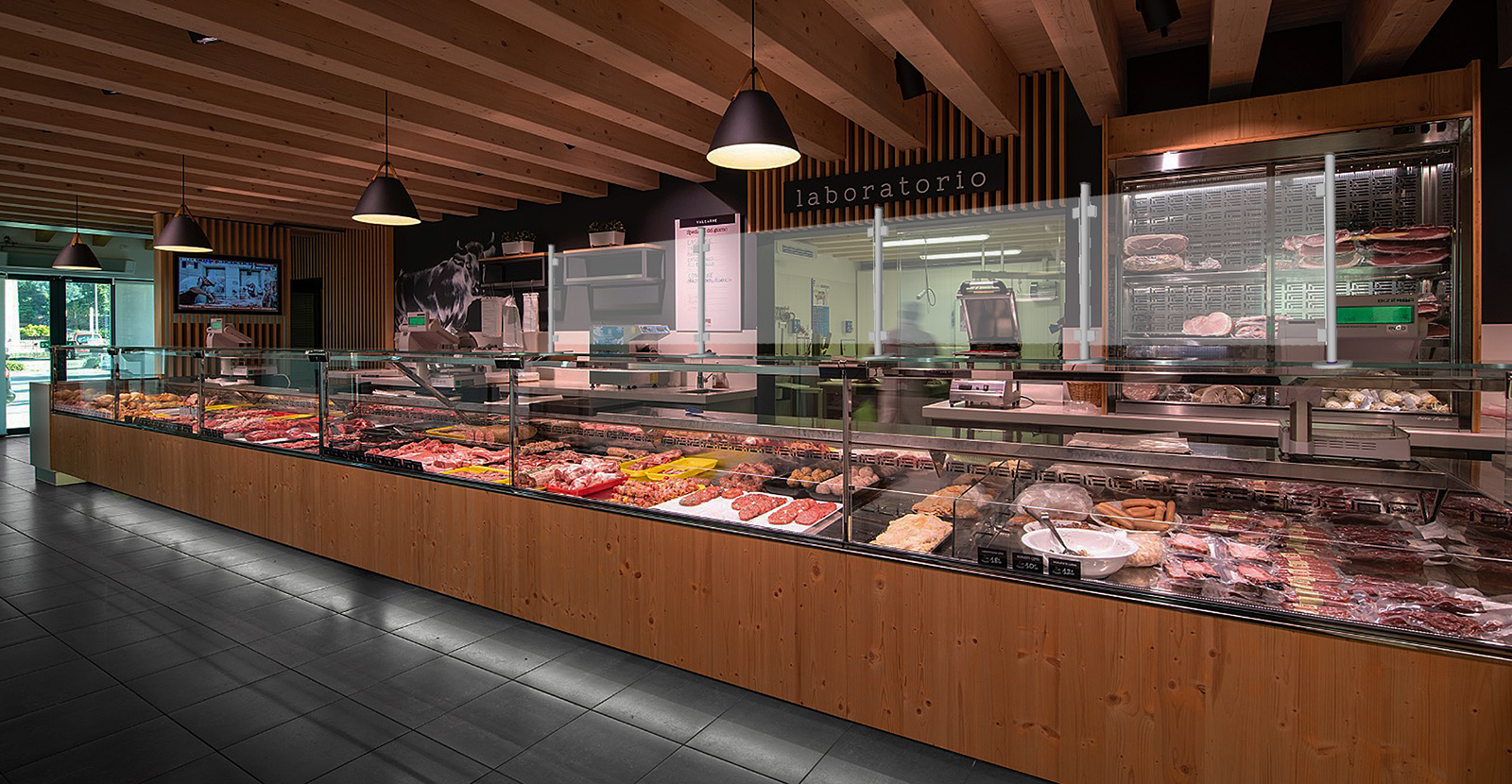 Security protection: DROP STOP 1
Protective system made of plexiglass and white painted steel. Complete with window for product passage. Available in 3 widths, stable and easy to clean thanks to the extraction of the plexiglass panel from the lower support. Anti-breath protection for supermarkets and pharmacies at the workbench level, for total and complete operator protection.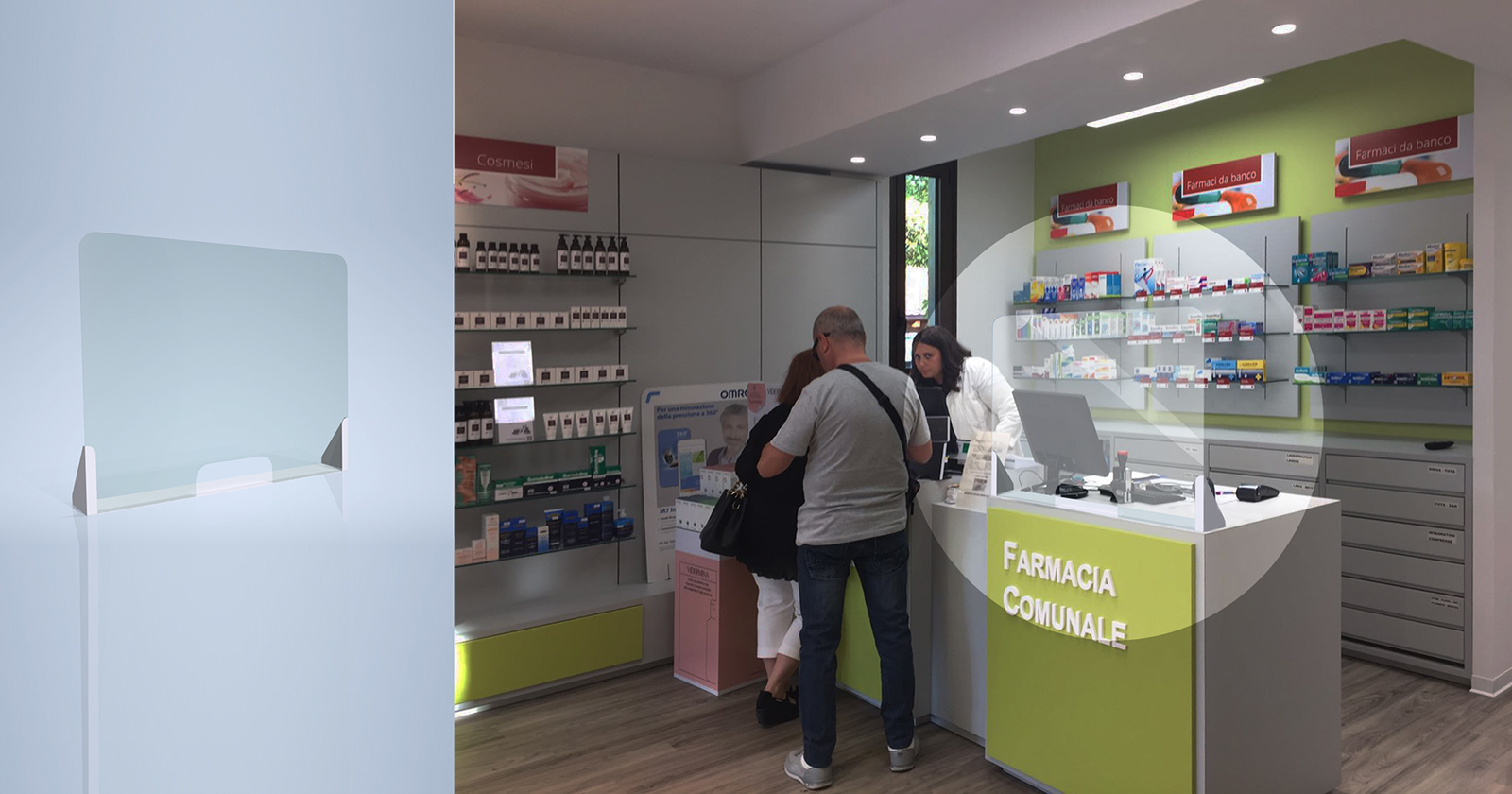 Security protection: CRYSTAL LINE
Large protective system made of modular aluminum and super stable steel support bases. Coating in flexible and transparent plastic material, easy to clean and printable with your graphic communication. Ideal for the creation of a protected and vehicular route inside the store, maintaining the complete vision by the employees.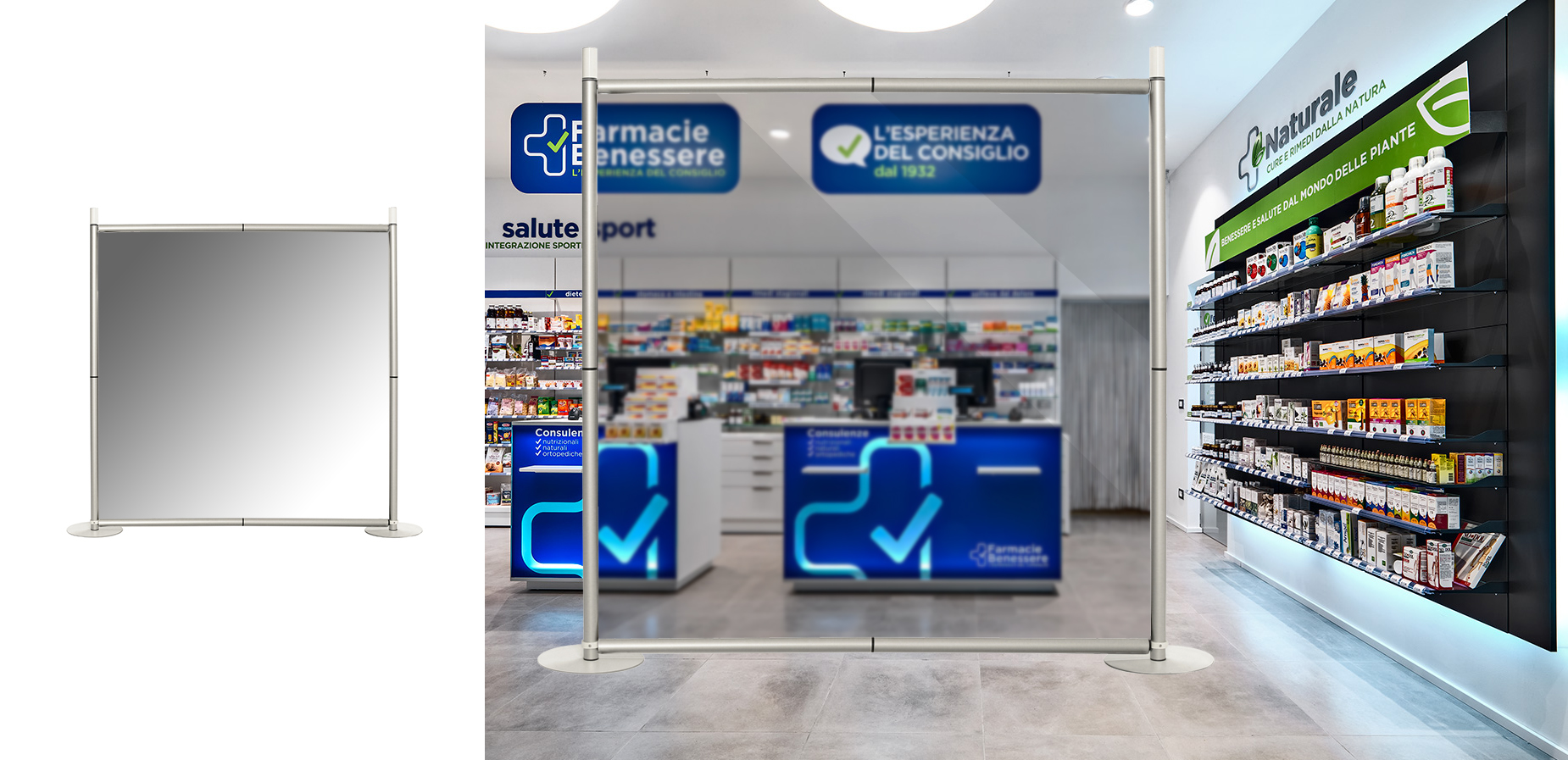 Stand for communication sheet: CURVE
Floor display stand, complete with A4 sheet holder in plexiglass. Easily interchangeable and customizable, with a unique style and elegant design. Also ideal for outdoor environments, outside shops thanks to its strong stability.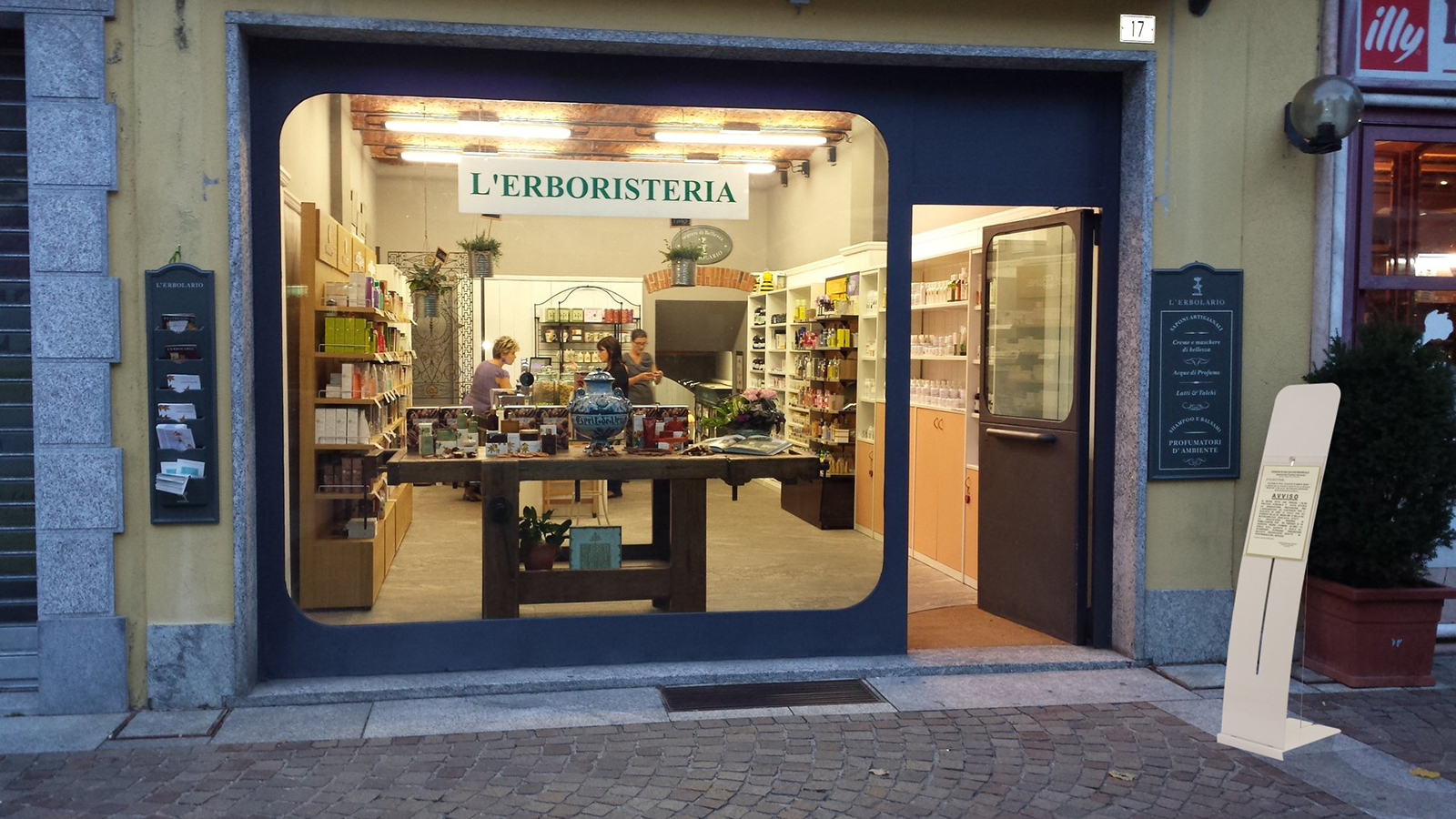 Walkable adhesive: ICON
Adhesive communication for floors, excellent for spacing or creating safety paths. Long lasting transparent protection. Available in 3 graphic versions. Ideal for indicating a route inside the store, visually distancing users.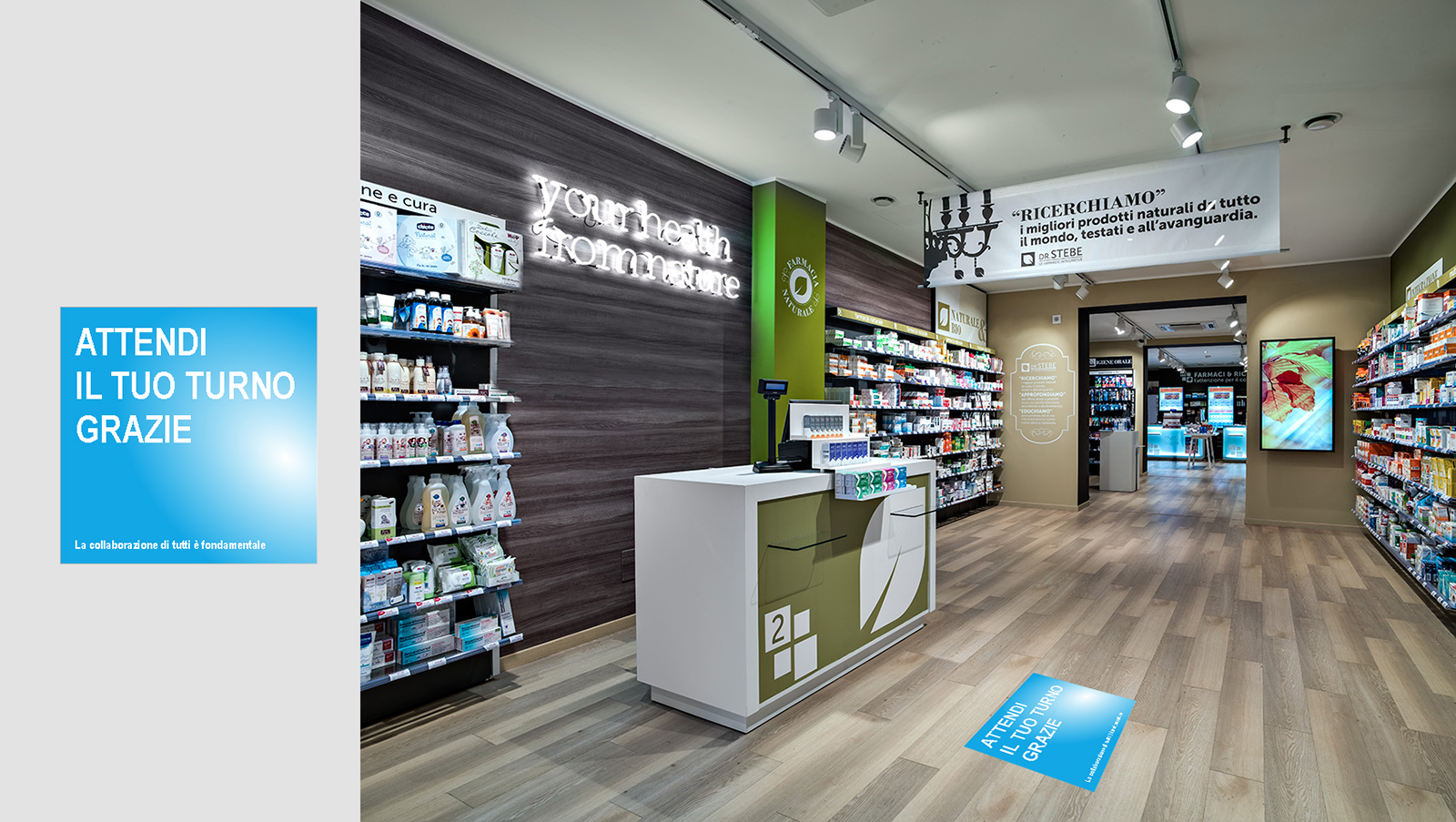 Sign communication door: MAN-STOP
Sign holder display made of aluminum and steel. Shock resistant, stable and self-supporting from the ground. Available in 3 graphic versions. Ideal for distancing users, creating a protected route, and carefully communicating respect for distances in places that cannot be crowded.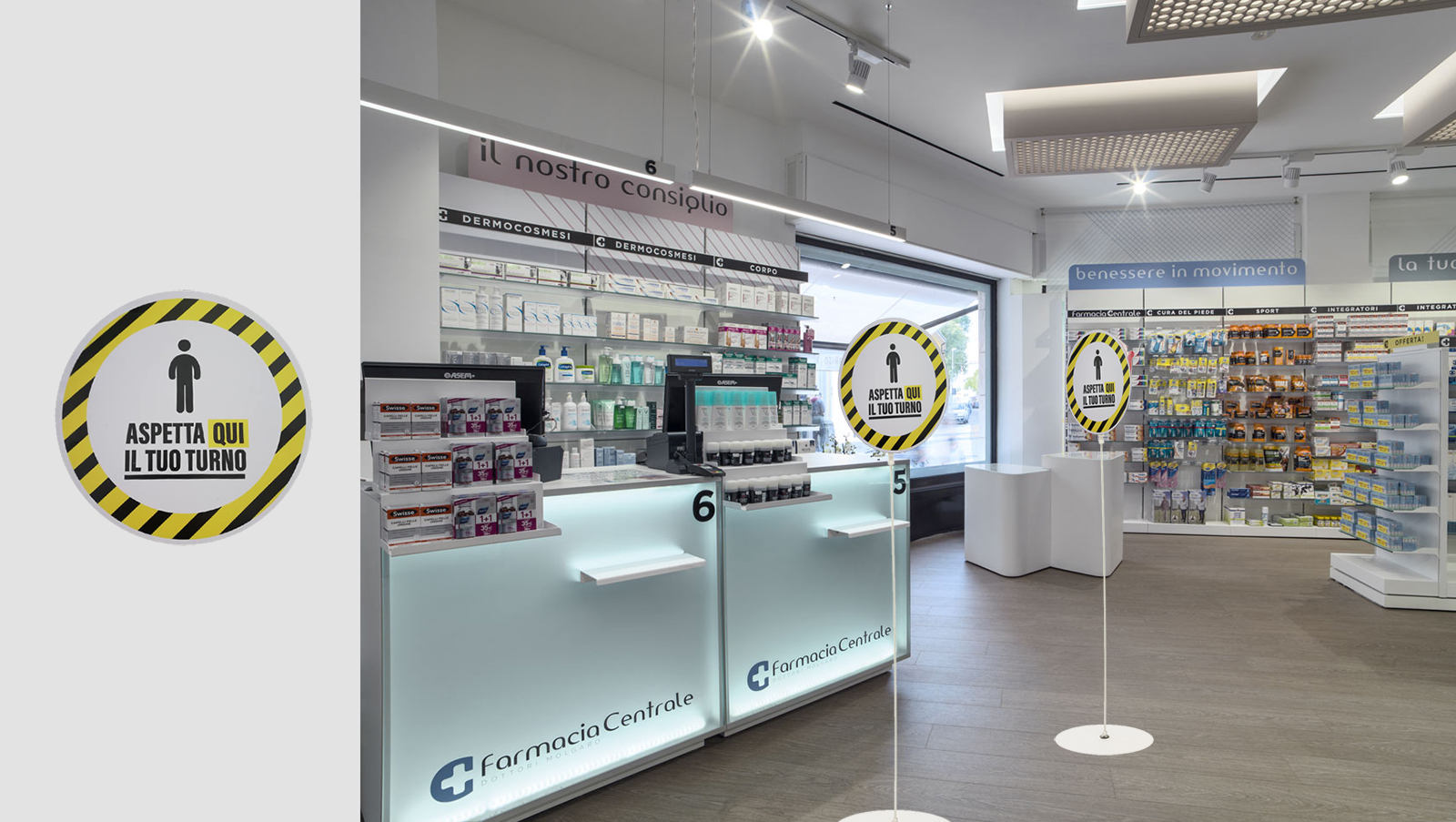 Sign communication port: MAN-WAIT
Sign holder display made of aluminum and steel. Shock resistant, stable and self-supporting from the ground. Available in 2 different message types. Excellent for communicating outside points of sale, compliance with safety distances, waiting for an operator to enter; on request also other printable messages on panel.