Imagine the goals you can achieve with portable display solutions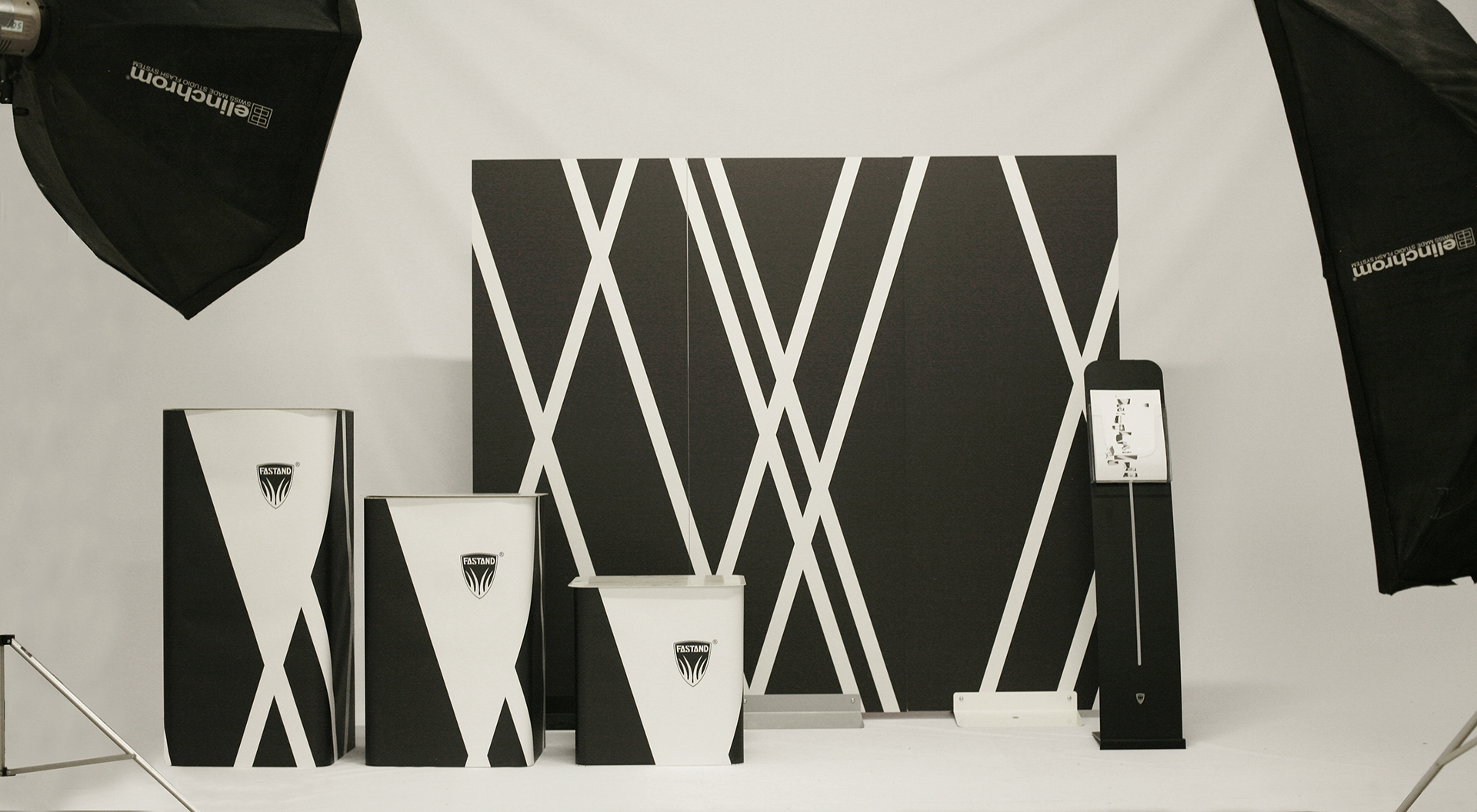 h3>
LIGHT h3>
Do you still believe that a good product must necessarily be heavy and massive?
Today's technology allows us to use many different materials for our purpose.
Aluminum, composite plastics, ultralight metals, very thin but hyper-resistant metals, layered woods and elastic or crystalline technical details depending on the use. Each piece is chosen and made to have the best result, in the lowest possible weight.
Our research center, develops and evolves more and more solutions that have as objective the use of light materials for our application.
h3>
SIMPLICITY ' h3>
We want our products to be simple and intuitive to assemble. A complicated product cannot be used by anyone, it is usually not practical.
Our mission is to think and rethink all the assembly phases of a product, continuing to improve its aspects and making it easier and simpler.
If it is simple, it is not necessarily trivial. An intuitive and simple product is a complex product as a whole. It has been thought and rethought to have a simple use but behind it there is always a complex and articulated thought. We believe that our know-how of over twenty years of history has led us to a broad and complex knowledge of this sector, which now finds commercial outlets everywhere, because it is able to read the need for continuous market change and knows in in- depth way the needs of our customers.
MODULARITY of Fastand display solutions
Our products are always and only modular without the aid of special tools. Easy and intuitive modularity is one of our strengths, but decomposability is also. In fact, it is very important to think of a product that can be reused over time, it also means being able to assemble and disassemble it easily. Our products are designed to last a few days from assembled, not like the furniture that once assembled must remain in the same position for a long time.
For this reason, the concept is broader than in the classic furniture sector, because all the joint parts and internal technical components require continuous "work" over time and cannot be assembled once.
Fastand is infinitely modular.
h3>
MODULAR ' h3>
Fastand is designed and developed to be modular. Clearly, not all the products in our range are (desk, display and furniture) but many are.
The stands for example are completely modular and expandable strong>. By purchasing multiple pieces from the same series, I can in fact increase the display space or increase the height of the walls.
The supports for visual communication in the Fastand suitcase have qualities such as expandability and versatility. These are far from negligible details since once you have purchased a Fastand product, you are not obliged to always use it in its original form, but you can enlarge and expand it or make it smaller. Fastand is not born as a finished product and in any case never definitive, it can be constantly adapted to the customer's display needs or to the circumstances in which it is used. If a fair requires a certain size and structure it may be that a meeting requires another, and an event in the square yet another … well, with Fastand you can be in each of these events without throwing anything away, but only applying changes. As you grow and request different forms of communication, your fastand grows with you, accompanies you on your path and in your growth. It is clear that new and varying size graphics should be applied to a modified structural system. With Fastand, however, this is not a problem either, because we are able to reprint your coordinated image on many materials at affordable costs.
PORTABILITY
For many years, we have chosen to carry Fastand portable display solutions inside black nylon bags, with a zip and handle.
The main problem was that once the product was used, it was very difficult to re-insert it again in the correct way, and very often we realized that our customers did not pack the goods well, and not easily, with the risk of spoil the surfaces.
The idea was born precisely to improve the reintegration of the same once used, really allowing reuse and keeping the quality of the packed materials constant. Today, in fact, in addition to improving the moving phase of a Fastand, we have also made it easy and intuitive for the customer to store the pieces once used.
We have various suitcase models with various sizes, which allow us great flexibility in the product design phase.