Portable, easy and suitcase exhibition stands.
For 20 years we have loved our work that every day pushes us to innovate and seek increasingly avant-garde solutions in the sector of fittings for events and fairs.
Fastand offers a high-quality exhibition stand, light and easily transportable through the special suitcases. By choosing our modular stands you can use the portable stand in different events and situations, optimally adapting your communication to the exhibition space available. The Fastand modular stands are suitable for all companies that want to set up an event or fair in an easy way but with lots of design.
Our aim is to think of increasingly lighter, versatile, easy and fast solutions, capable of combining design with portability and allowing anyone to create and present themselves in the best way in complete autonomy.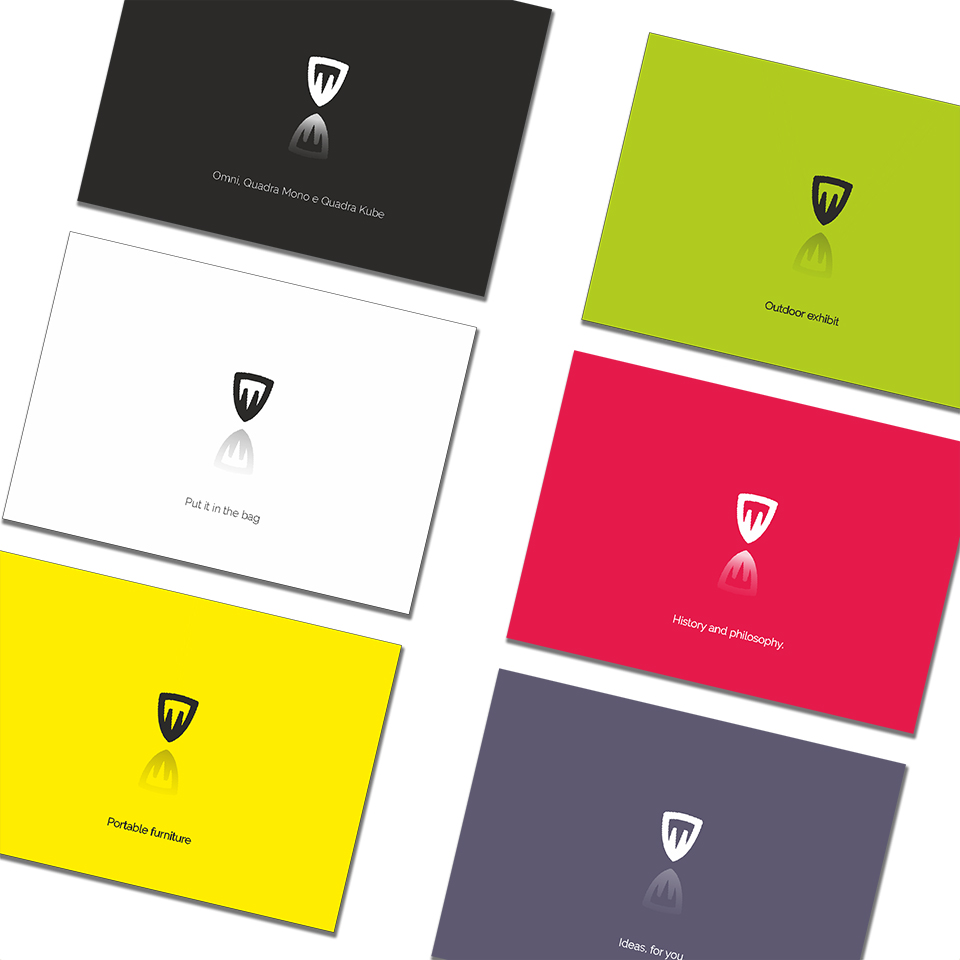 New 2020 catalogs
The new catalogs are available in the Pdf version. You will be able to find your portable stand and trade fair systems that allow you to create your trade show stand in complete autonomy. Download the Pdf version of the currently updated catalog from the web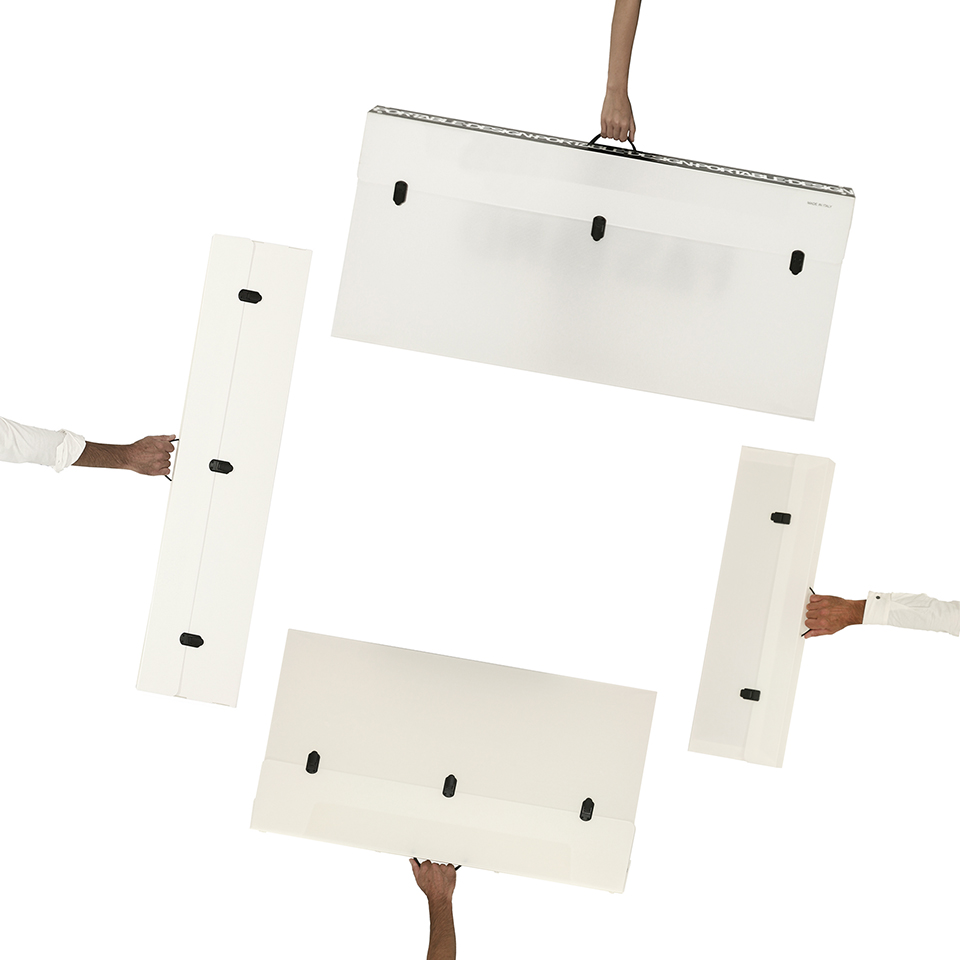 Rigid suitcases
Revolutions arise from details and ideas. In Fastand we have also revolutionized the transport system of our portable stands and accessories: enough with the soft bag and pieces thrown in bulk; from today the suitcase becomes rigid and protective.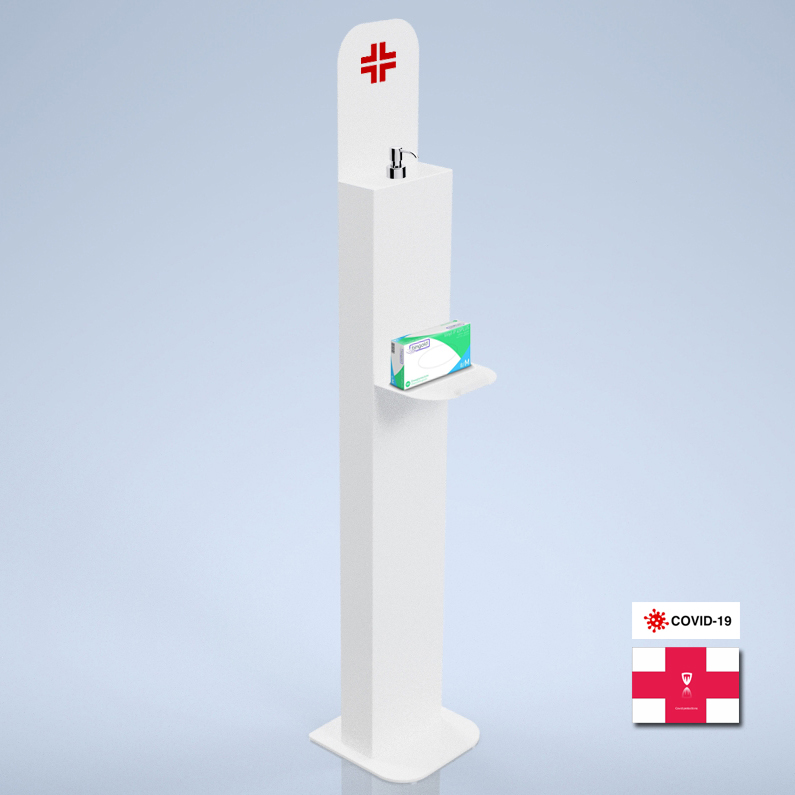 Covid Protections
In this period, we wanted to develop a catalog of articles dedicated to the protection of work environments and commercial spaces. The section is constantly evolving and follows the government directives of many European states.
Stop bacterial proliferation with Antimicrobial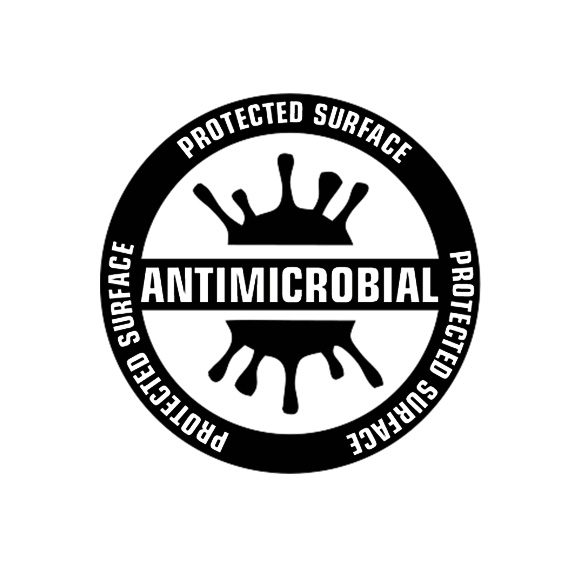 The concern arising from the possible spread of bacterial infections and the aggressiveness and resistance shown by certain bacteria, is determining an increasingly widespread and differentiated demand for equipped work and meeting environments of equipment, machinery and furniture safe and protected from possible bacterial proliferation. And why not in our sector? Right here, at the fair, on the portable stand you need a quick sanitization of the surfaces: before, during and after the event.
It is a powder paint formulated using an inorganic antibacterial agent, with silver ions with a broad spectrum of activity.
The choice of this agent (whose antibacterial activity has been known since ancient times) stems from:
– results of the most advanced studies and research;
– confirmed and absolute harmlessness to human health;
– lack of scientific evidence of bacteria that have improved their resistance to this type of biocide over time;
– the very low environmental impact; it is in fact an agent that does not migrate, does not transfer from the object by contact and does not disperse into the environment
Our portable exhibition stands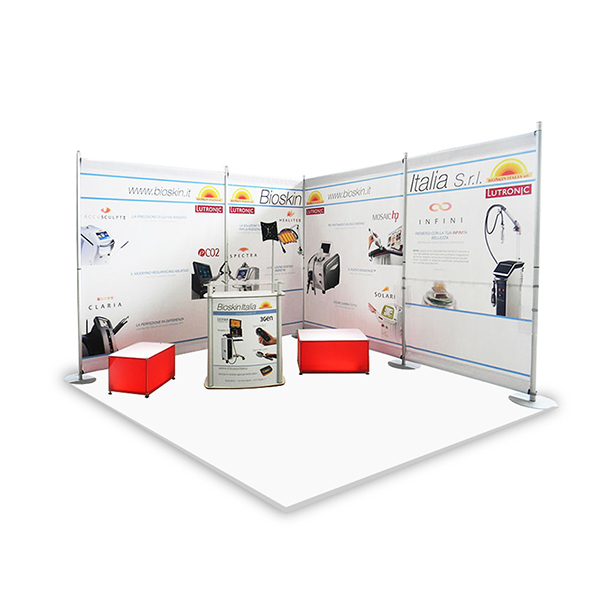 Omni sectional stand
The easy, fast and intuitive stand, with fabric covering. Discover the top of versatility with a small price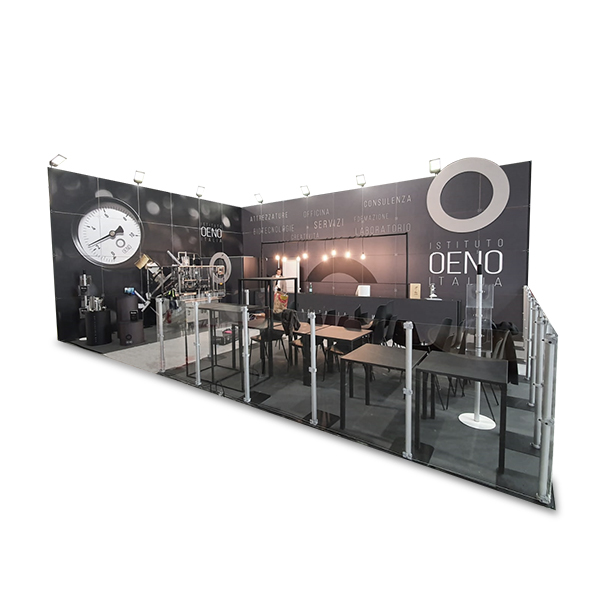 Modular stand Quadra Mono
The modular and modular trade fair stand, covered with rigid panels, ideal for all fairs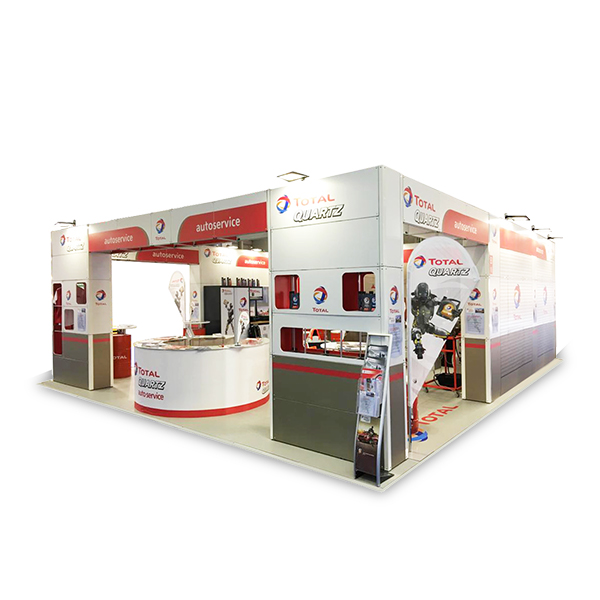 Modular portable stand Quadra Kube
The fair stand par excellence; modular and with many accessories, with a unique style.
Our reception desks, counters workstation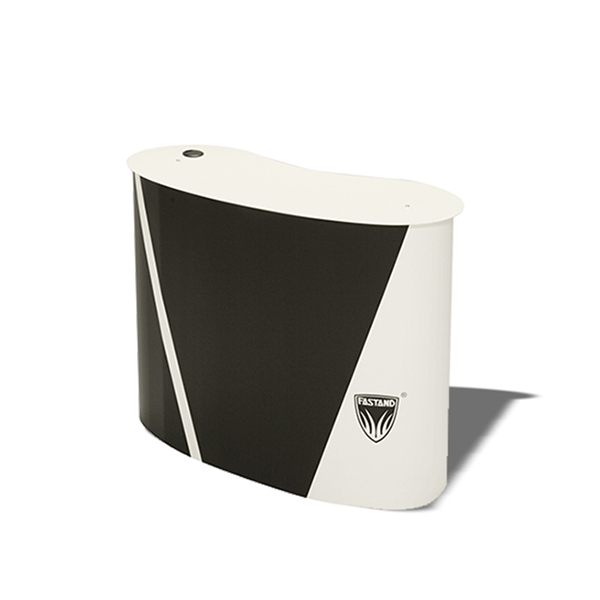 Modular reception for fair
Professional, equipped with a removable drawer, cable gland and interchangeable graphics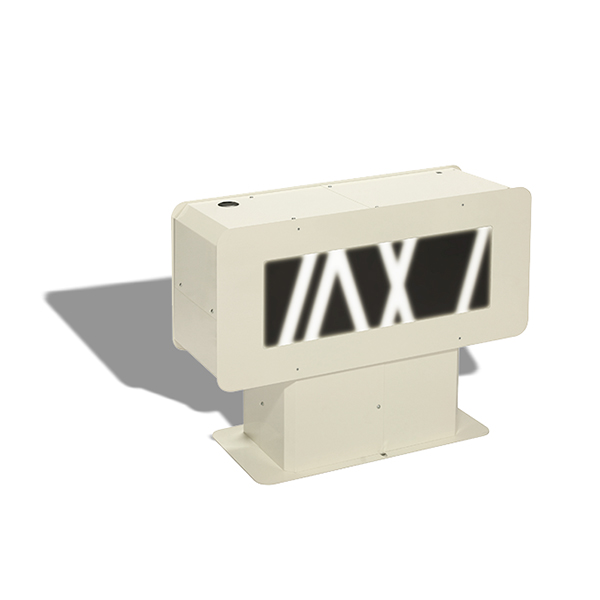 Bright reception desk
Reception desk with internal LED lighting, modular and innovative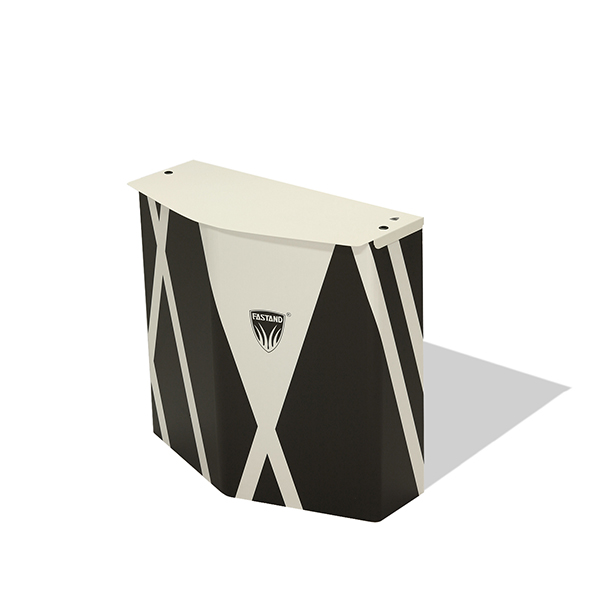 Super light hostess counter
Quick to assemble, light, compact, excellent for hit and run events.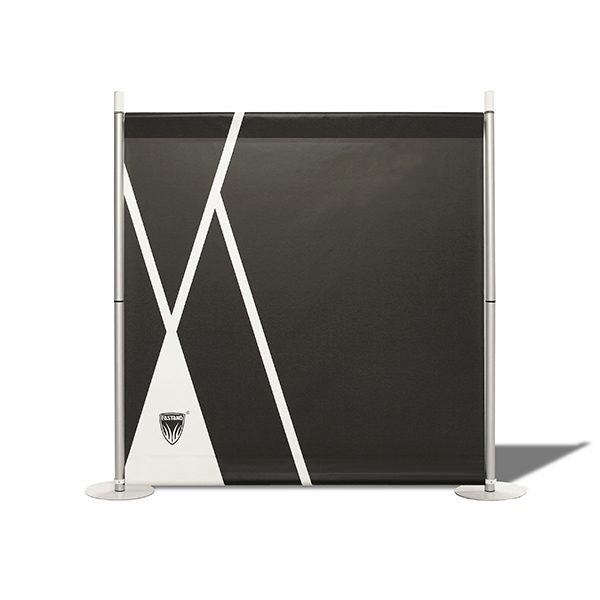 Cloth or fabric backdrops
Quick and fast, ideal for meetings and conferences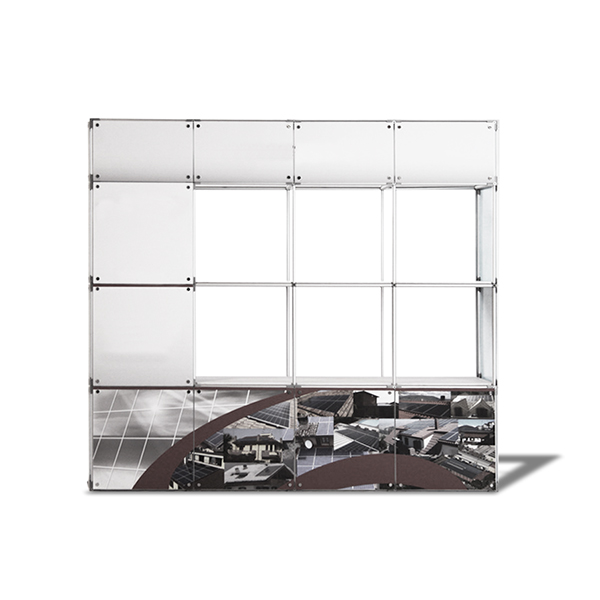 Modular graphic structures
Maximum customization thanks to all the available accessories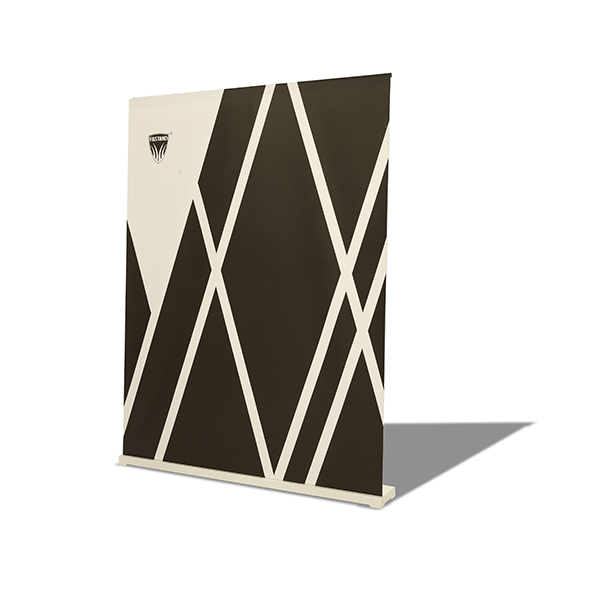 Rolling walls
Set up in seconds and with a perfect visual impact
Unique and inimitable portable displays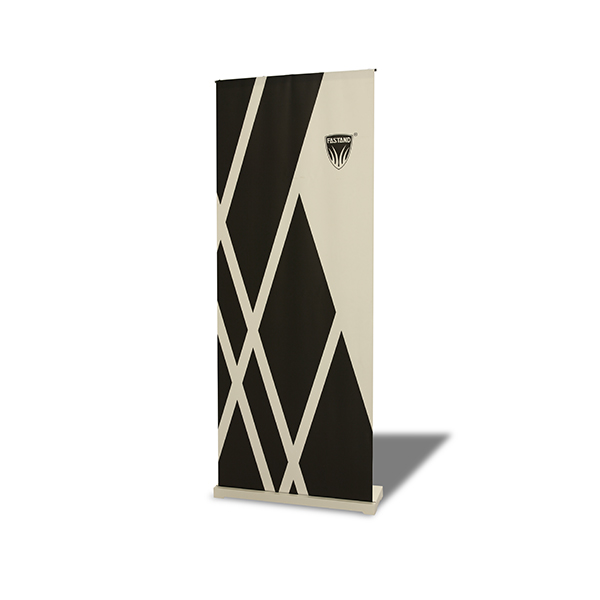 Roll-up and awning display
Spring roller shutters, fixed and tensioners, all to support a graphic fabric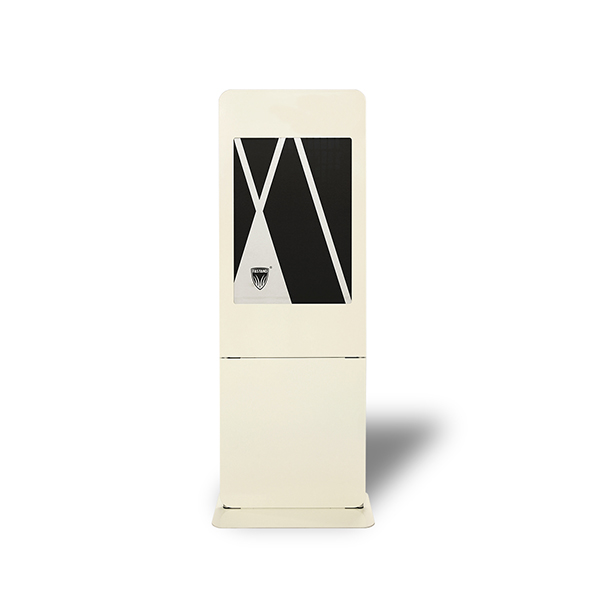 Poster holder display
Solutions to support a poster with style and design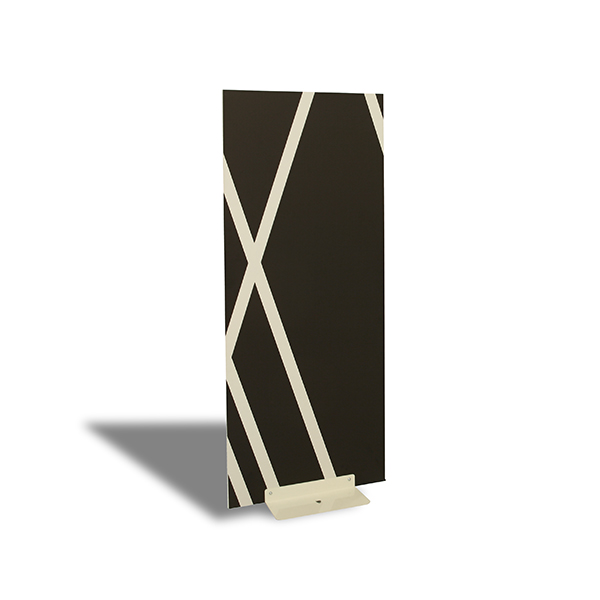 Door-panel displays
Simple solutions to support a graphic panel
Exhibitors to enhance your products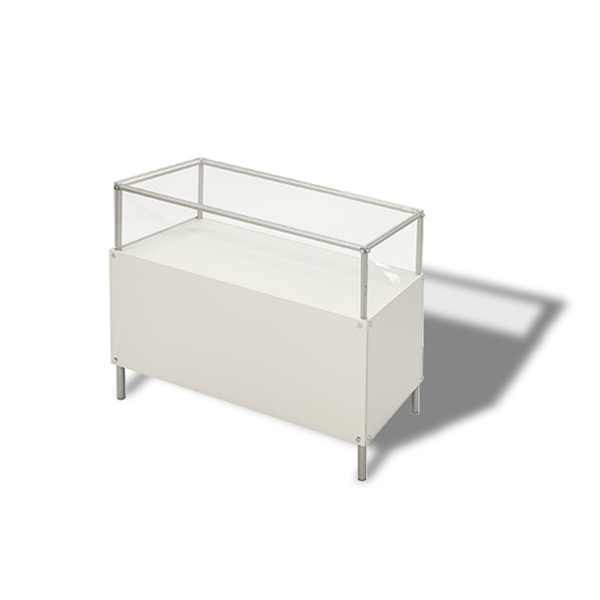 Display cases and display cases
Closed spaces in plexiglass, to enhance the product on display and make it more and more beautiful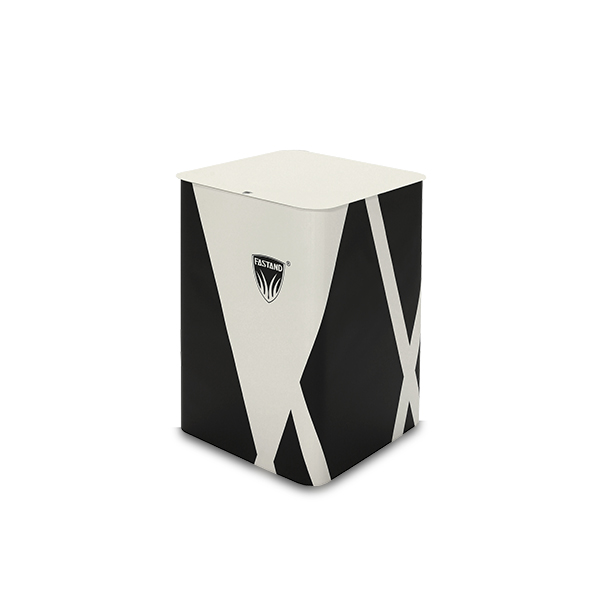 Counter displays
Different shapes and different heights to be combined together to create unique display areas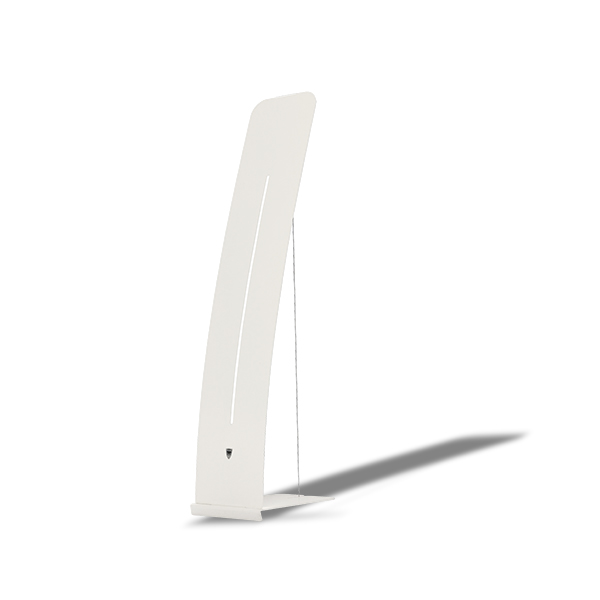 Panel displays
Curvilinear, linear, to be accessorised as you wish, they are transformed to be always at your step
Portable stand accessories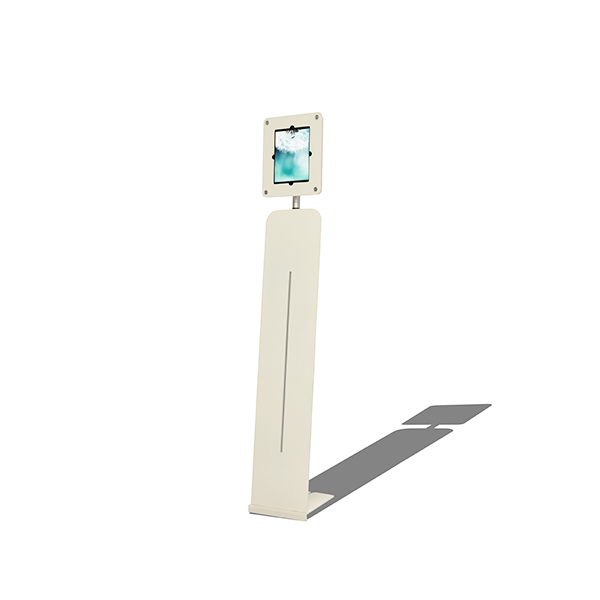 Supports for tablets
Universal floor stands, in various colors, modular and easy to carry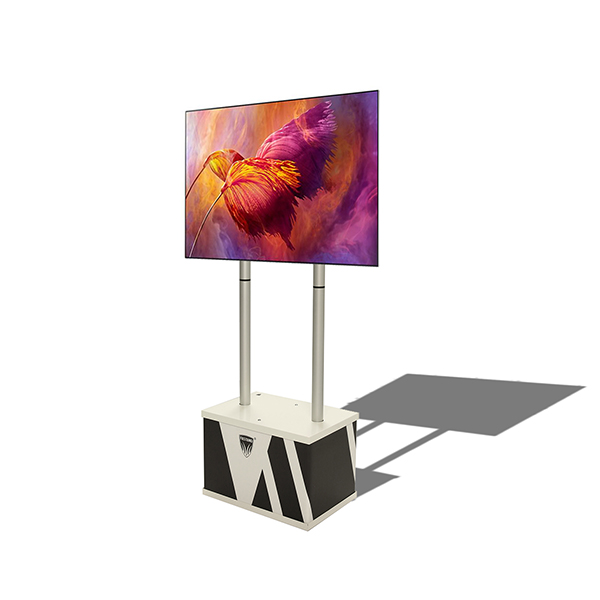 Universal video media
Different shapes and different heights to combine with each other to create unique video areas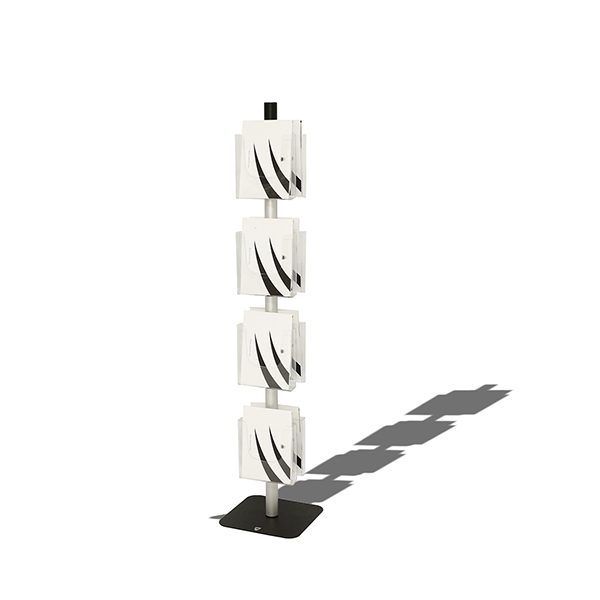 Brochure holder
Curvilinear, linear, to be accessorised as you wish, they are transformed to be always at your step
High quality Italian design

Easy / Portable / Design / in Suitcase
The original portable stand in a suitcase. As always in our DNA there is the desire to overcome the limits and offer innovative and creative products. We have indeed chosen these products to represent our idea of ​​new and portable design. We think that portable design is at a turning point and we want to make our contribution in this sense, building high-style solutions with a "Made in Italy" taste, exploiting all our know-how deriving from decades of culture and work in the sector. < / p>
The products in this catalog contain modern lines, indispensable accessories, easy solutions and brilliant ideas. The collection includes desks, backdrops and walls, systems for trade fair stands, brochure holders, sails and roll-ups, displays and displays.

Discover all the tools that we can put at your disposal, to improve the relationship with your customers. Pdf catalog, paper, website and much more, all personalized with your graphics.
Ask for more info and find out how to do business with Fastand.
FastFlex *
Designed by the Fastand research center
The Fastand research and development center has created a new exclusive material that combines the flexibility of the shape, the rigidity and capacity of the product, resulting in a high static vertical load capacity and a total absence of vibration during use.
With Fastflex * it is possible to create soft shapes, perfect curves printable and fully customizable with your own graphics.
Fastflex * is always used in tandem with Aero * for a quick and easy attachment to the structure.