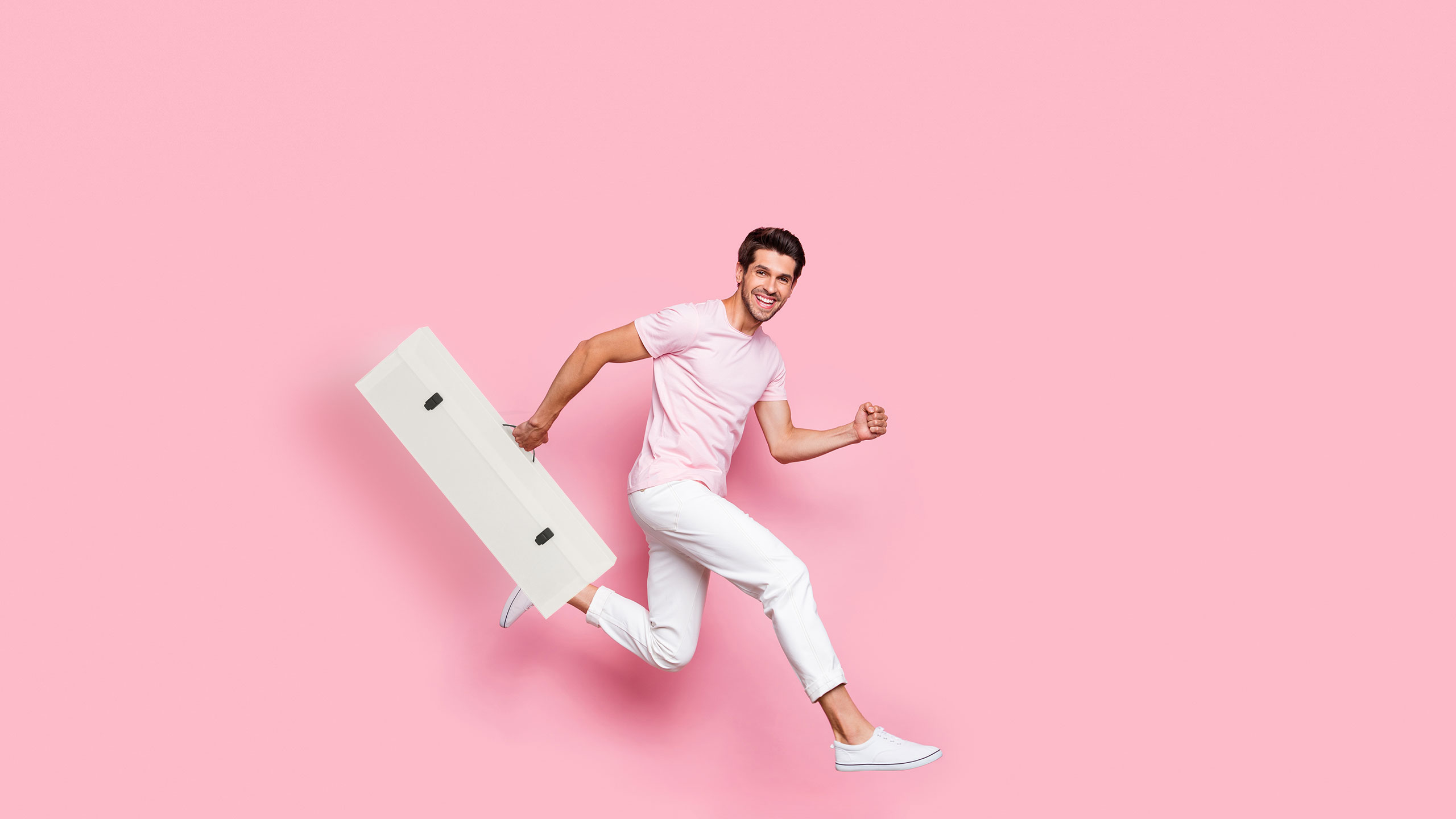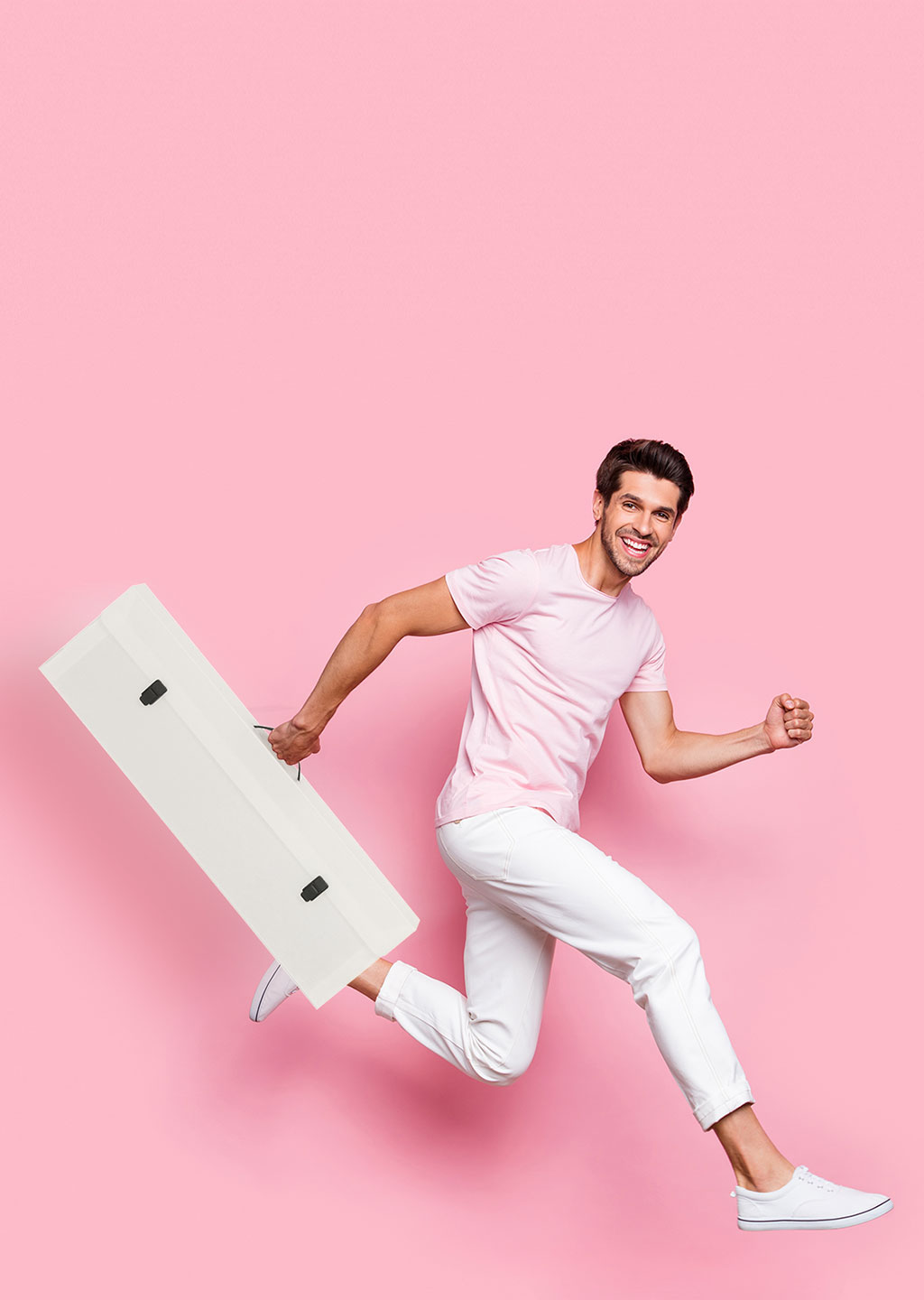 Portable, easy and suitcase exhibition stands.
For 20 years we have loved our work that every day pushes us to innovate and seek increasingly avant-garde solutions in the sector of fittings for events and fairs.
Fastand offers a high-quality exhibition stand, light and easily transportable through the special suitcases. By choosing our modular stands you can use the portable stand in different events and situations, optimally adapting your communication to the exhibition space available. The Fastand modular stands are suitable for all companies that want to set up an event or fair in an easy way but with lots of design.
Our aim is to think of increasingly lighter, versatile, easy and fast solutions, capable of combining design with portability and allowing anyone to create and present themselves in the best way in complete autonomy.
Easy / Portable / Design / in Suitcase
The original portable stand in a suitcase. As always in our DNA there is the desire to overcome the limits and offer innovative and creative products. We have indeed chosen these products to represent our idea of ​​new and portable design. We think that portable design is at a turning point and we want to make our contribution in this sense, building high-style solutions with a "Made in Italy" taste, exploiting all our know-how deriving from decades of culture and work in the sector. < / p>
The products in this catalog contain modern lines, indispensable accessories, easy solutions and brilliant ideas. The collection includes desks, backdrops and walls, systems for trade fair stands, brochure holders, sails and roll-ups, displays and displays.
Portable and modular exhibition stands

Discover all the tools that we can put at your disposal, to improve the relationship with your customers. Pdf catalog, paper, website and much more, all personalized with your graphics.
Ask for more info and find out how to do business with Fastand.
FastFlex*
Designed by the Fastand research center
The Fastand research and development center has created a new exclusive material that combines the flexibility of the shape, the rigidity and capacity of the product, resulting in a high static vertical load capacity and a total absence of vibration during use.
With Fastflex * it is possible to create soft shapes, perfect curves printable and fully customizable with your own graphics.
Fastflex * is always used in tandem with Aero * for a quick and easy attachment to the structure.